Due to the nature of our business, we find ourselves involved in a number of spectacular events each year. As 2016 winds down, we've taken a step back to look at all the amazing special events we were privileged to be a part of and wanted to share a few of our favorites.
Here are our top 10 events on 2016:
 Modern Luxury Magazine Promotional Event at Artifact Events
Working alongside

an incredible vendor team

, we put together an amazing promotional event for

Modern Luxury Magazine

 at one of our favorite event spaces –

Artifact Events

. Here are some of the food items we served that are making us hungry just thinking about them:
SWEET PEA PANNA COTTA
Shrimp, green machine sautée, bacon cube, lemon aïoli,
pain de tuille served in a disposable oval dish.
MINIATURE SPICY TUNA MAKI PUSH-POPS
Layers of ahi tuna, cucumber and spicy Japanese aioli
garnished with red tobikko.
DUCK FAT FRIED CHICKEN STATION
Presented in a smoke infused glass dome.
Duck fat fried chicken drizzled with smoky sriracha sauce
and served over house made cheddar bacon popcorn.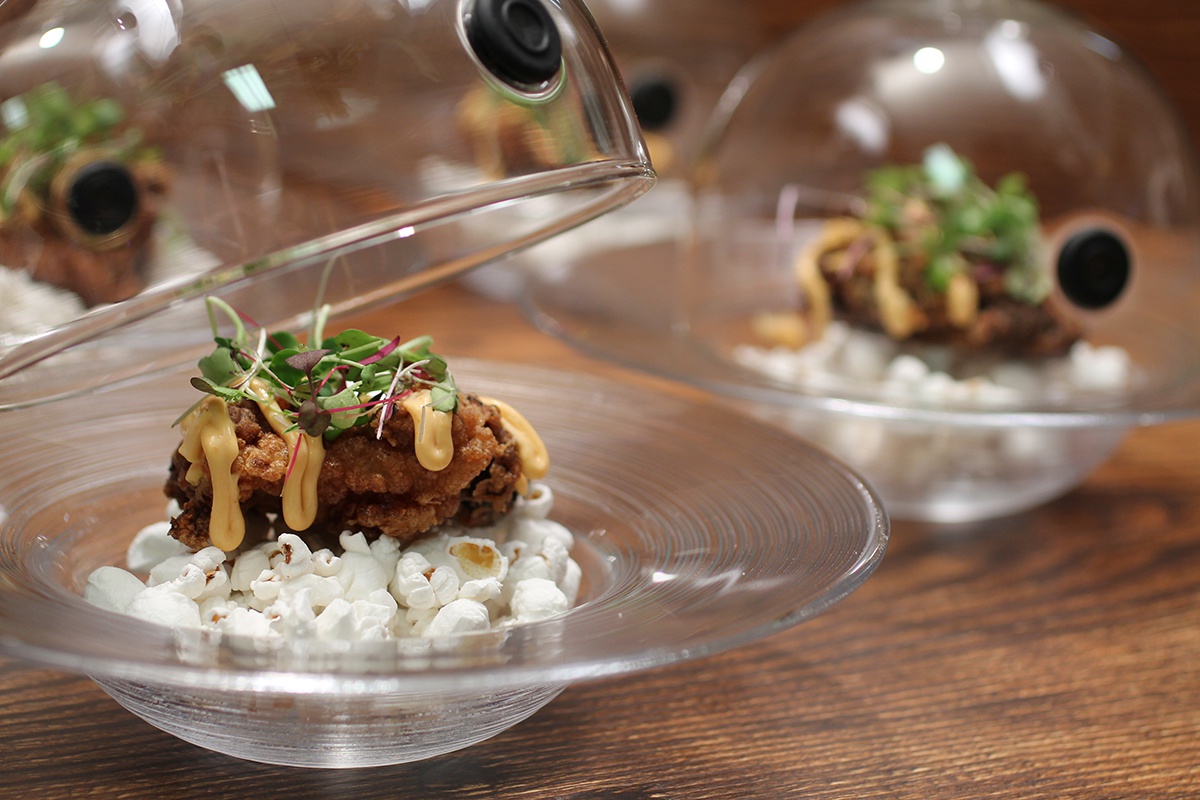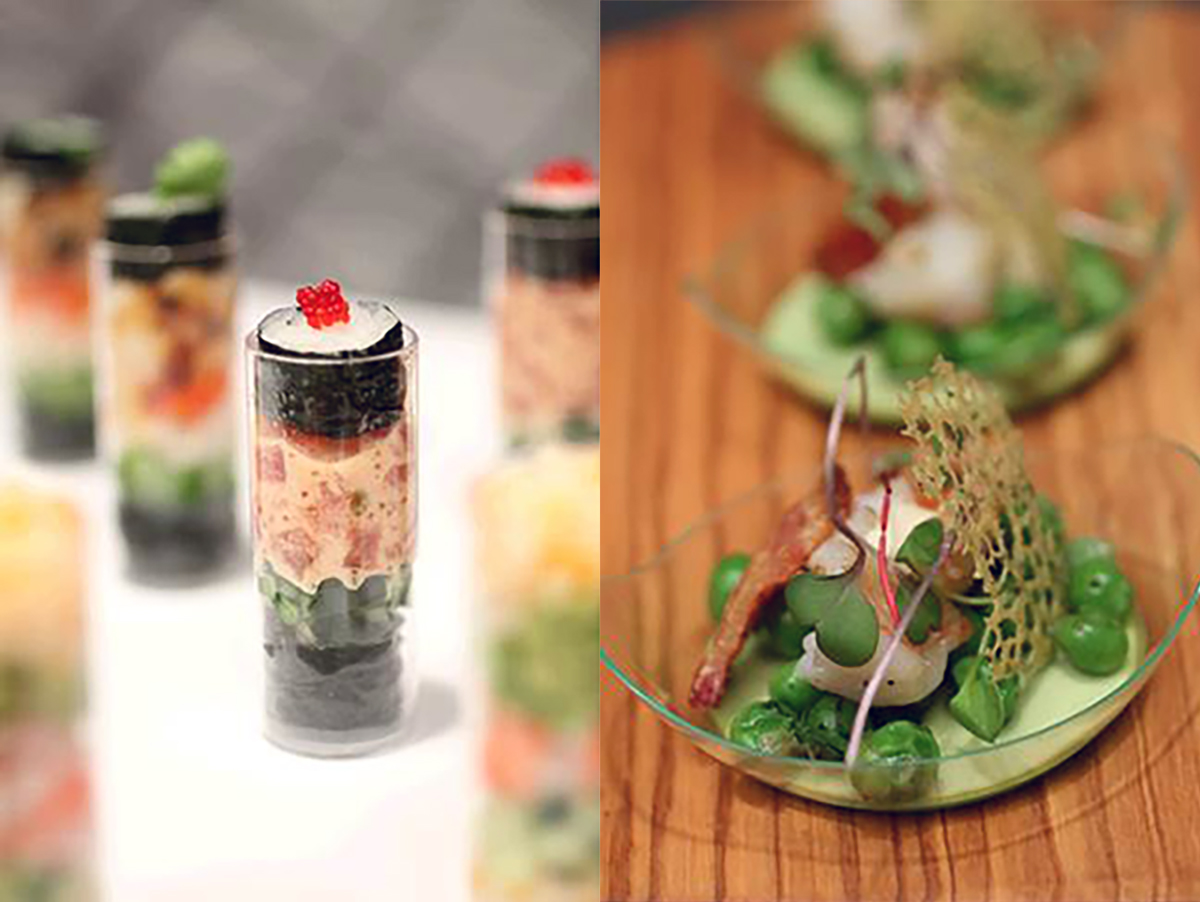 Event Rentals: Tablescapes | Decor: Kehoe Designs | Venue: Artifact Events
---
Indiana-themed Graduation Party
Graduation parties are typically characterized by indulgent food, a gathering of friends and family, and showering the graduate with monetary gifts. In this case, we helped Ms. Nancy Pollak do something extra special for her son, who would be going away to Indiana University in the Fall. This cupcake creation was made up of 200 homemade cupcakes and took up a full 2'x3' area. It's safe to say this graduation party won't soon be forgotten!

---
Andi & Drew's Wedding at Morgan Manufacturing
This couple's special day marked our first time collaborating with Events by Nisar. To our team, it represented a unique challenge as we took on this event just one month prior to the event date! Never sacrificing quality, we used our limited time to create an unforgettable menu.
HORSERADISH CRUSTED TENDERLOIN
JUMBO WHITEFISH WITH PARMESAN CRUST
3oz filets napped with citrus beurre blanc and
set on a bed of sautéed spinach.
GRILLED VEGETABLE MEDLEY 
Asparagus, mushroom, yellow squash and red pepper.
TOMATO SPELT RISOTTO 
Topped with marinated feta cheese.
Check out the action stations guests were treated to:
DUCK FAT FRIED CHICKEN STATION
Presented in a smoke infused glass dome.
Duck fat fried chicken drizzled with smoky sriracha sauce and
served over house made bacon, scallion and Swiss cheese
mashed potatoes.
PASTA STATION
Servers rolled finished pasta spun in hollowed Parmesan wheel
with guest's choice of sauce and toppings.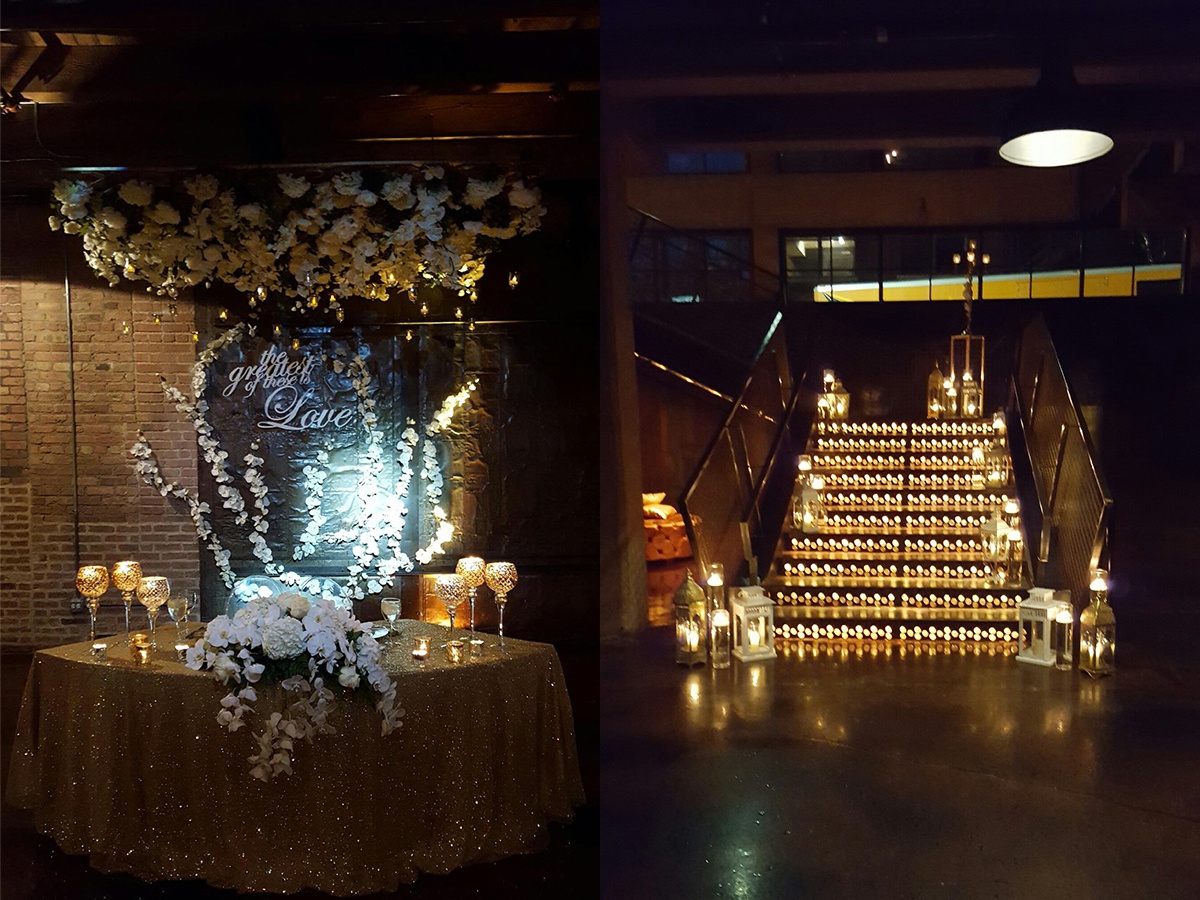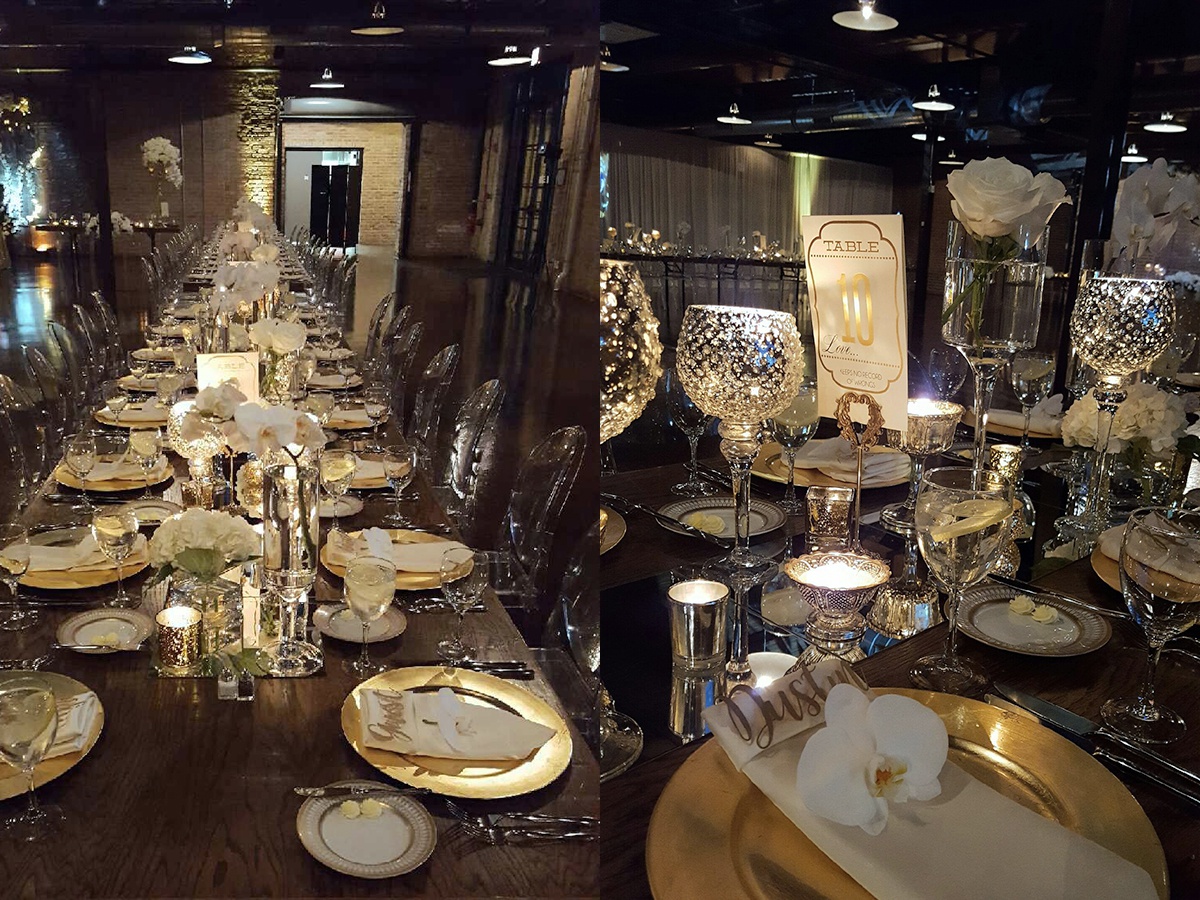 ---
Gillian and Ryan's Wedding at Journeyman Distillery (Three Oaks, MI)
Can you tell how much we love weddings? In this case, it represented our first time working with this particular venue. Though it was quite a distance from our Illinois home base, we were more than willing to travel the distance for the couple and be a part of their big day. Our favorite salad duo took center stage at this event:
PLATED FIRST COURSE
On a chilled white 10″x7″ rectangular plate with mini brandy snifter.
Duo of:
GREEN GRAPE GAZPACHO
Blend of green grapes, cucumber, almonds and scallion, with chopped tomato, red and yellow bell peppers and cucumber confetti on an edible cracker, set horizontally on a snifter.
&

BURRATA CAPRESE 
Red and yellow vine ripened tomatoes with creamy burrata and fresh basil, garnished with micro greens, a grilled crostini baguette, and drizzled with balsamico and basil oil.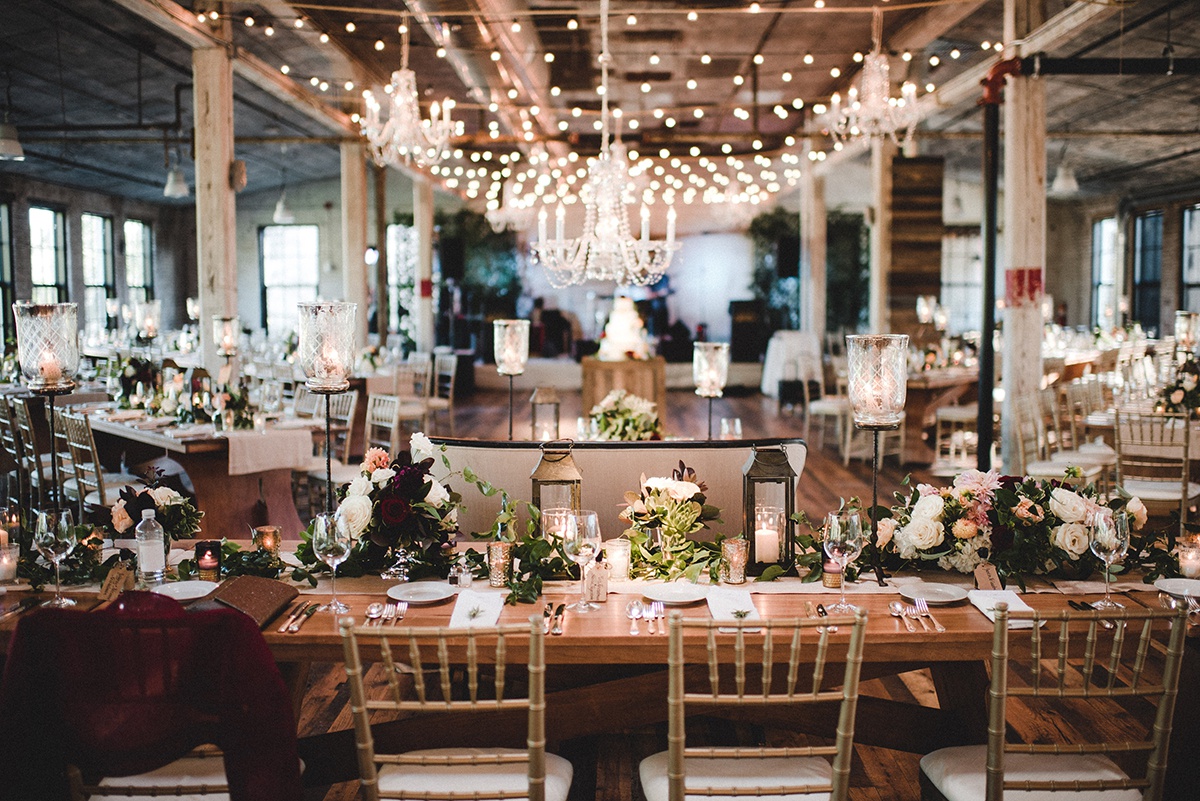 Photographer: Amanda Marie Studio | Venue: Journeyman Distillery | Event Planner: Events by Tess | Decor: HMR Designs | Linen: BBJ Linen
---
Becca and Marc's Wedding at Morgan Manufacturing
Another wedding at Morgan Manufacturing made our top list, but it should come as no surprise. This industrial event space is something that needs to be seen to be believed. At this wedding, we worked with

Tablescapes Rentals

to create a delectable late night snack. But that's not all that made this event so droolworthy! In addition to delicious passed hor d'oeuvres, we had some fun food stations, like this Caprese Station:
CAPRESE STATION
Assisted by a uniformed chef:
MULTI-COLORED HEIRLOOM TOMATOES AND FRESH BURRATA MOZZARELLA 
Accompanied by guest's choice of toppings
Fresh basil leaves, Merlot salt, black Hawaiian sea salt, Australian natural coarse salt, organic Greek extra virgin olive oil, first pressed Italian extra virgin olive oil, balsamico, saba vinegar reduction, freshly cracked black pepper.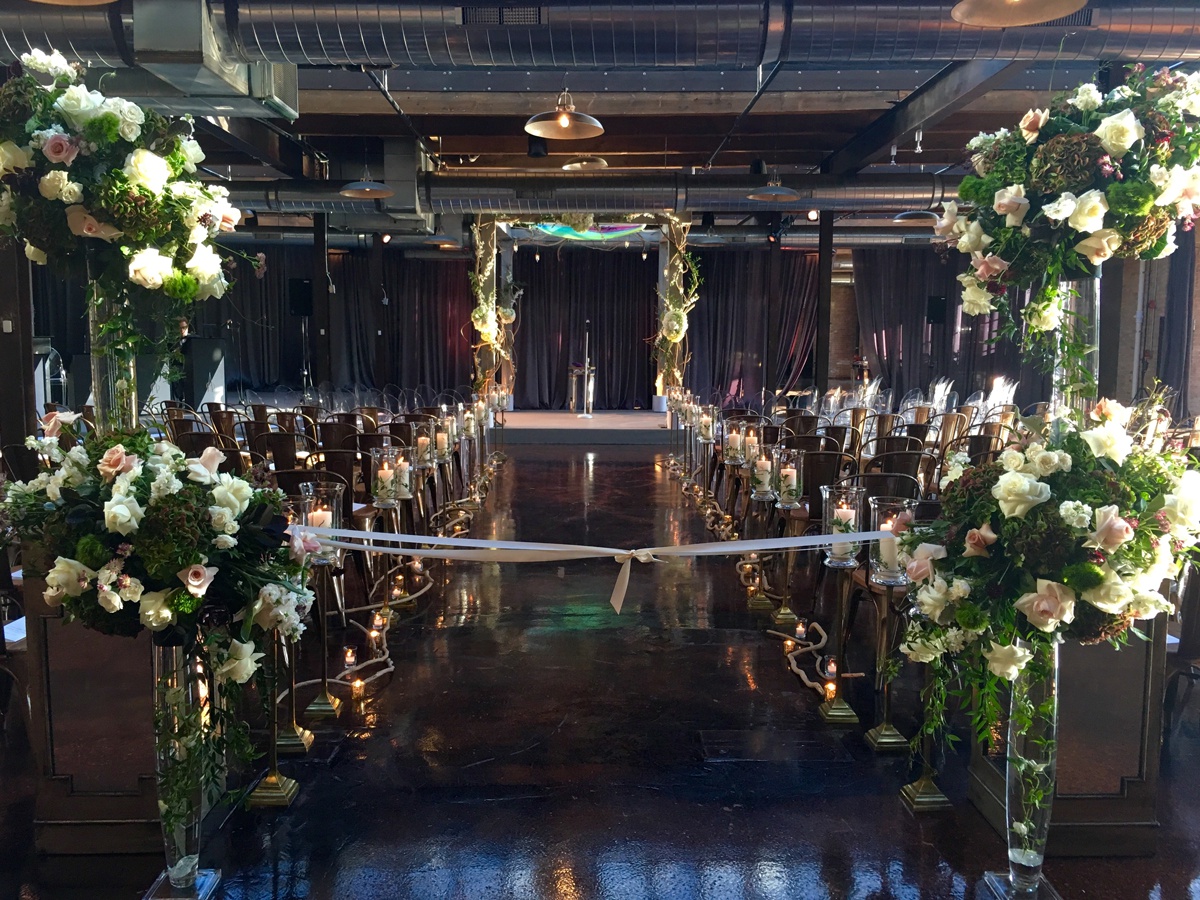 Venue: Morgan Manufacturing | Planner: Joyce Pallakoff | Decor: Kehoe Designs
---
ILEA Chicago Masters Dinner at Chez
When you're cooking for seasoned industry professionals, it's important to bring out all the stops. This particular event showcased an innovative menu (if we do say so ourselves) that began with an alternating first course of…
NEW ZEALAND LAMB CHOP 
Set on a bed of orange carrot ginger puree, napped
with blackberry demi, pistachio dust. Fresh herb bundle.
GRILLED SCALLOP 
Martha's Vineyard Day Boat scallop, orange and grapefruit
supremes, mint chiffonade, micro greens, saba drizzle and
red sea salt.
Followed by:
DECONSTRUCTED MEDITERRANEAN SPELT SALAD 
Grilled vegetables, spelt, red quinoa, toasted almonds, roasted red pepper
goat cheese "ice cream" and garnished with a stirato crisp and micro-greens. Drizzled with blood orange balsamico.
And ended with our decadent Maple Pot De Crème:
MAPLE POT DE CREME
Bourbon creme fraîche, almond crumble, praline air cake,
house made cracker jack, mixed nut brittle, popcorn ice cream.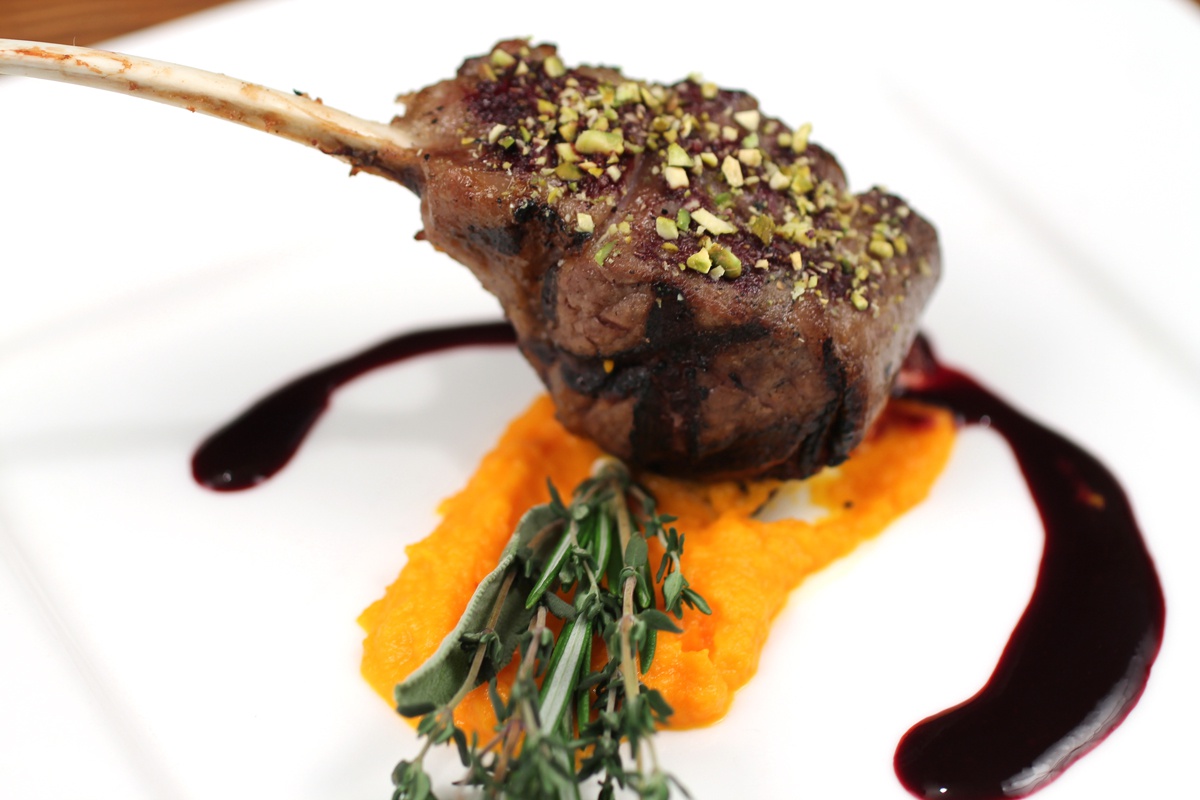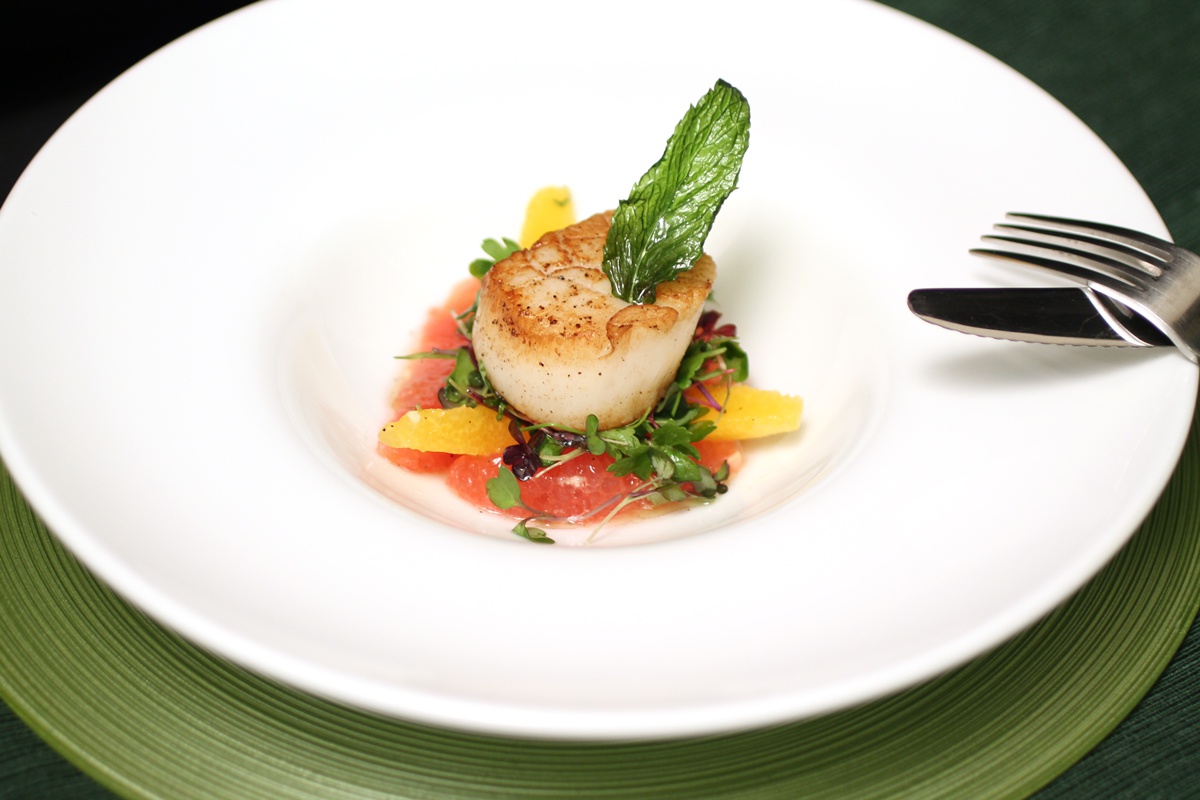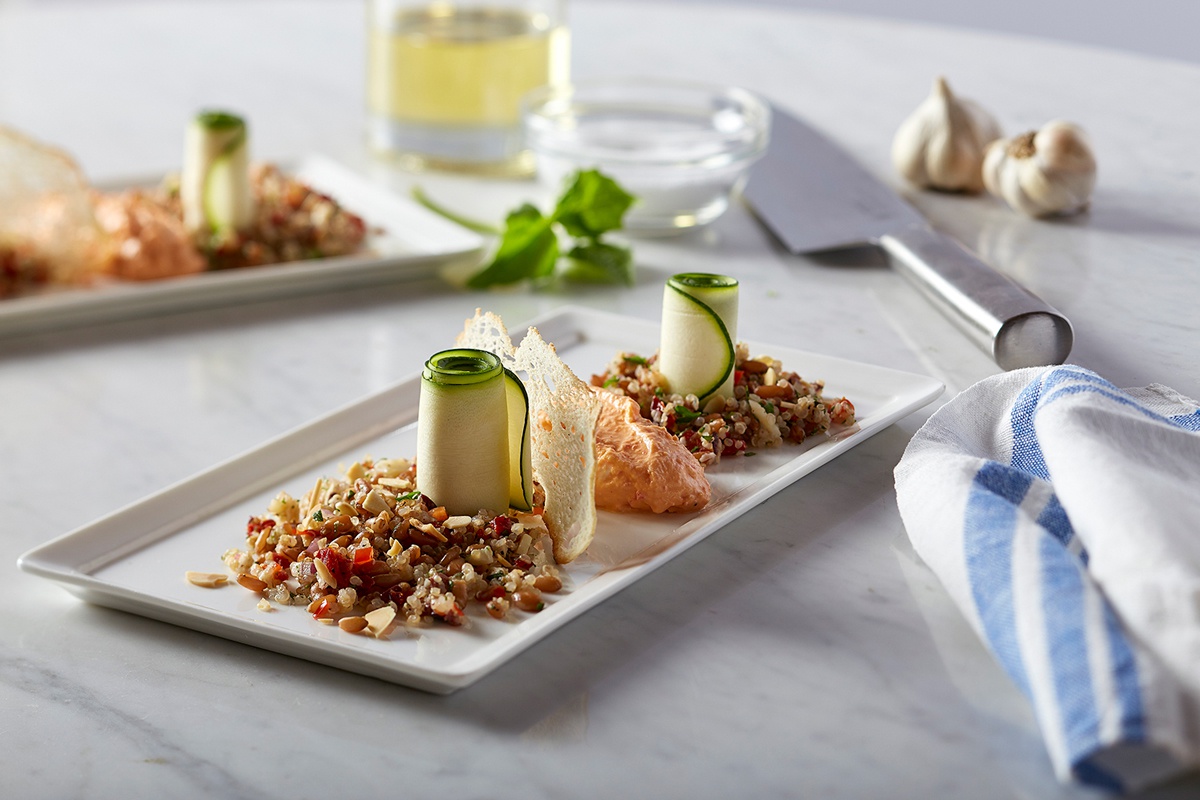 ---
NFL Draft in Chicago
There aren't too many catering companies that can say they were involved with in-person

NFL Draft

festivities. Catering by Michaels was honored to take part, and share our spin on classic comfort food enjoyed by sports enthusiasts. We rose to the challenge of creating a new menu for each of the 3 days at this event, and made sure that nobody left hungry!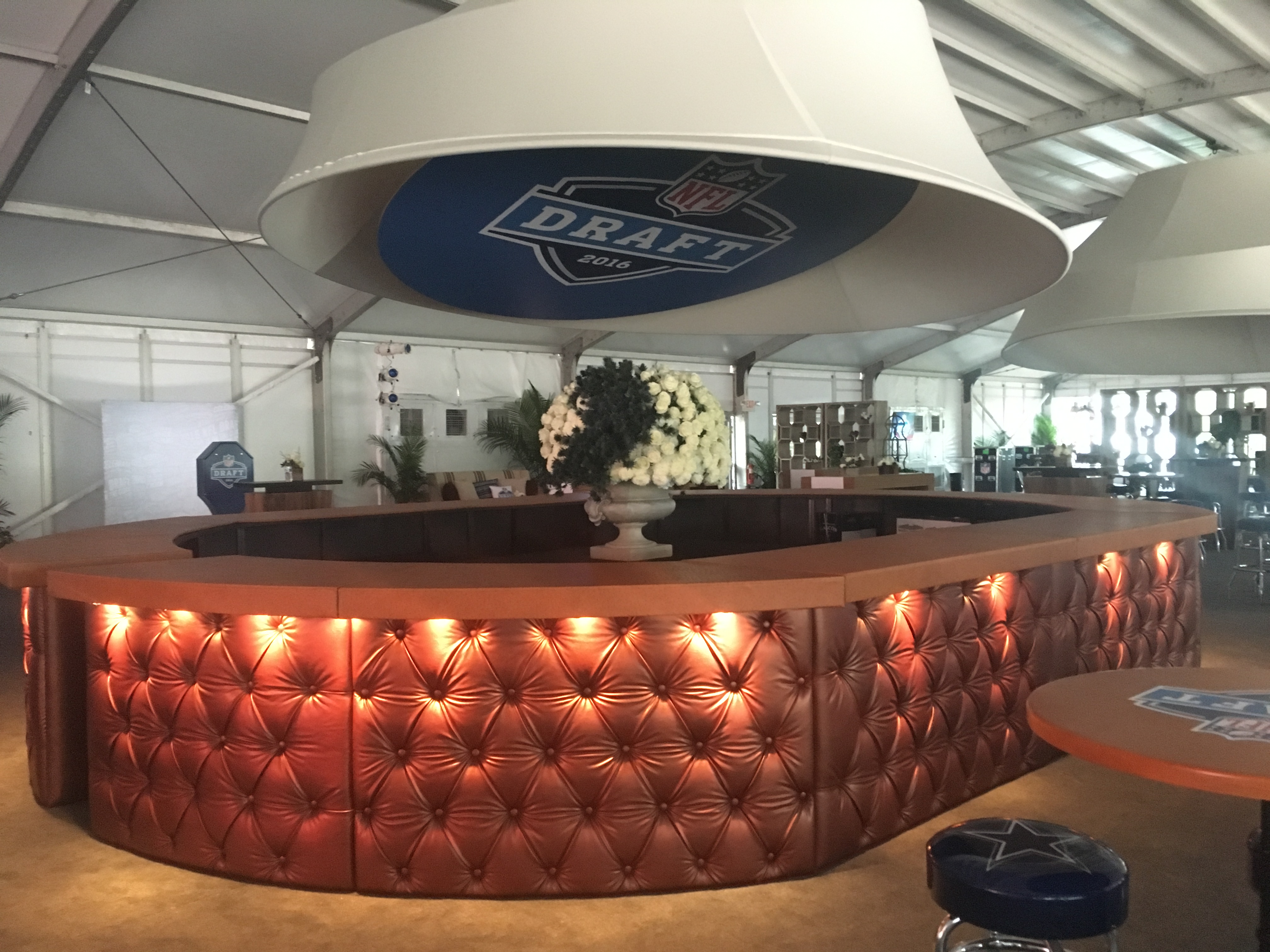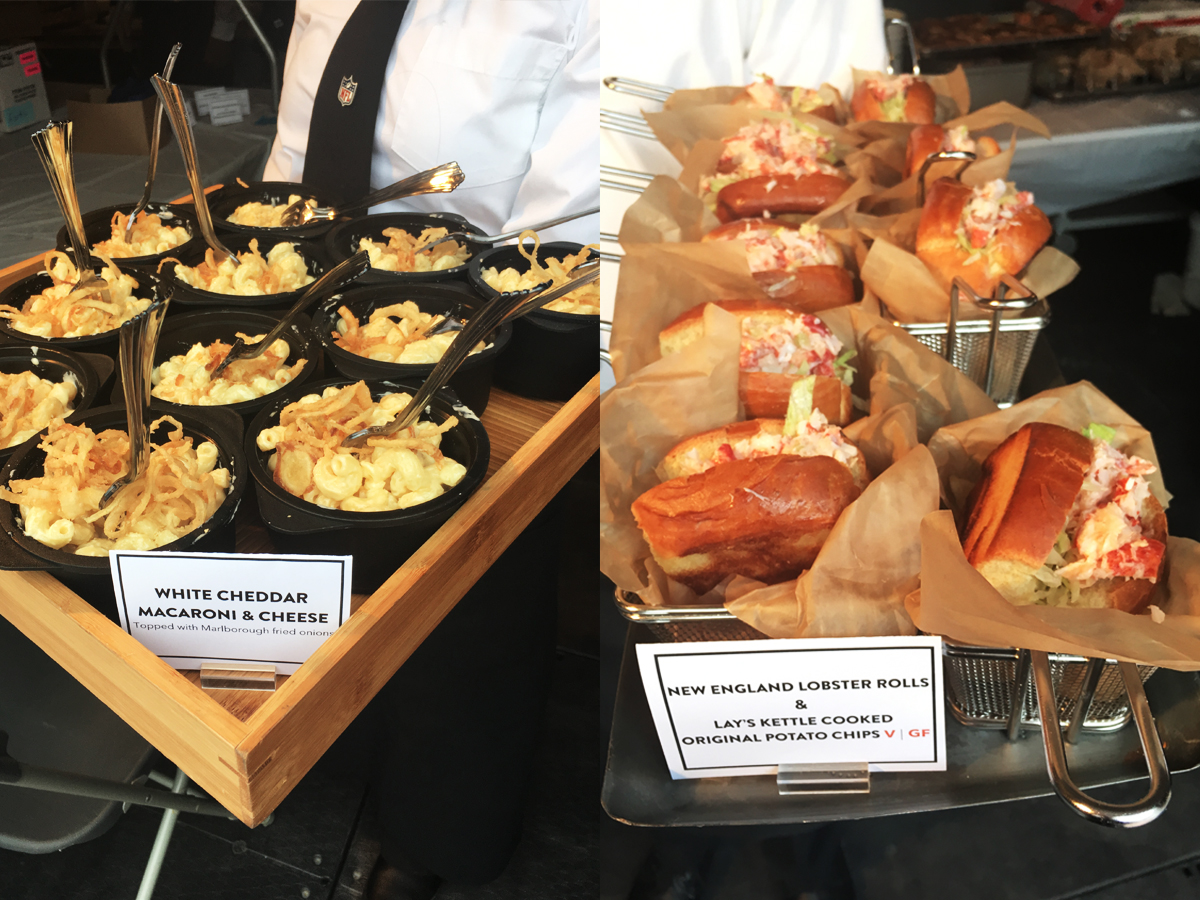 ---
Brook and Heath's Wedding in South Haven, MI
As our recollection of the top events of 2016 has hopefully communicated so far, we love a good challenge. For Brook and Heath's wedding, the specific challenge was setting up food buffets on a beach. And this food buffet was anything but typical, including ramen, a Café Med and Taco Station, as well as a Flaming Donut Station. It was certainly an event to be remembered!
WARM, BOURBON GLAZED DONUTS 
Uniformed chef to flambée.
Topped with vanilla ice cream.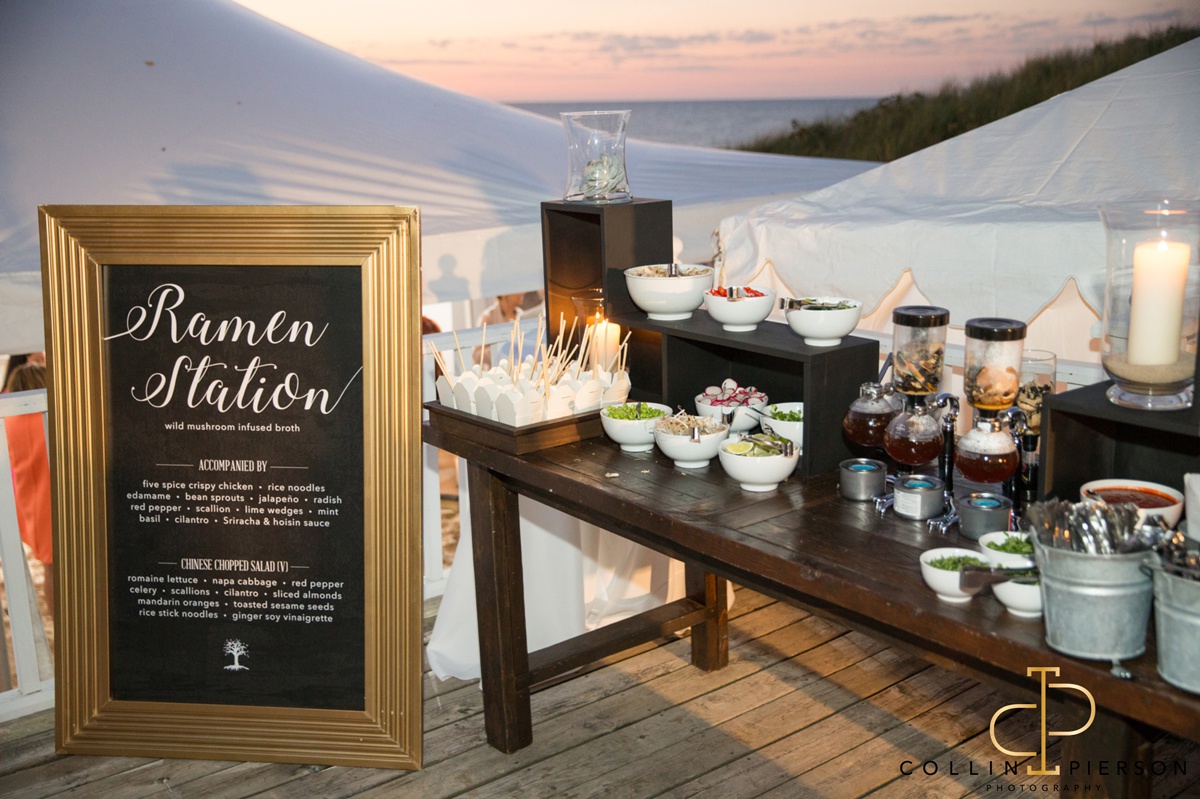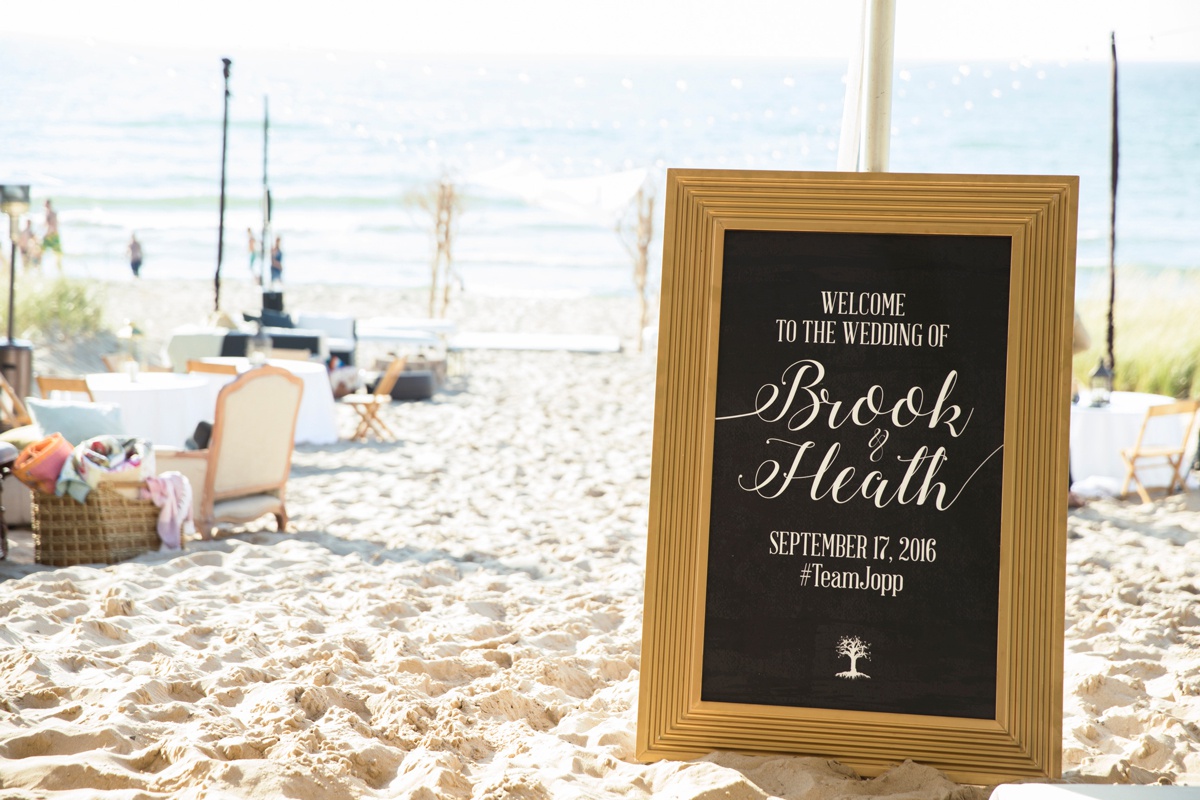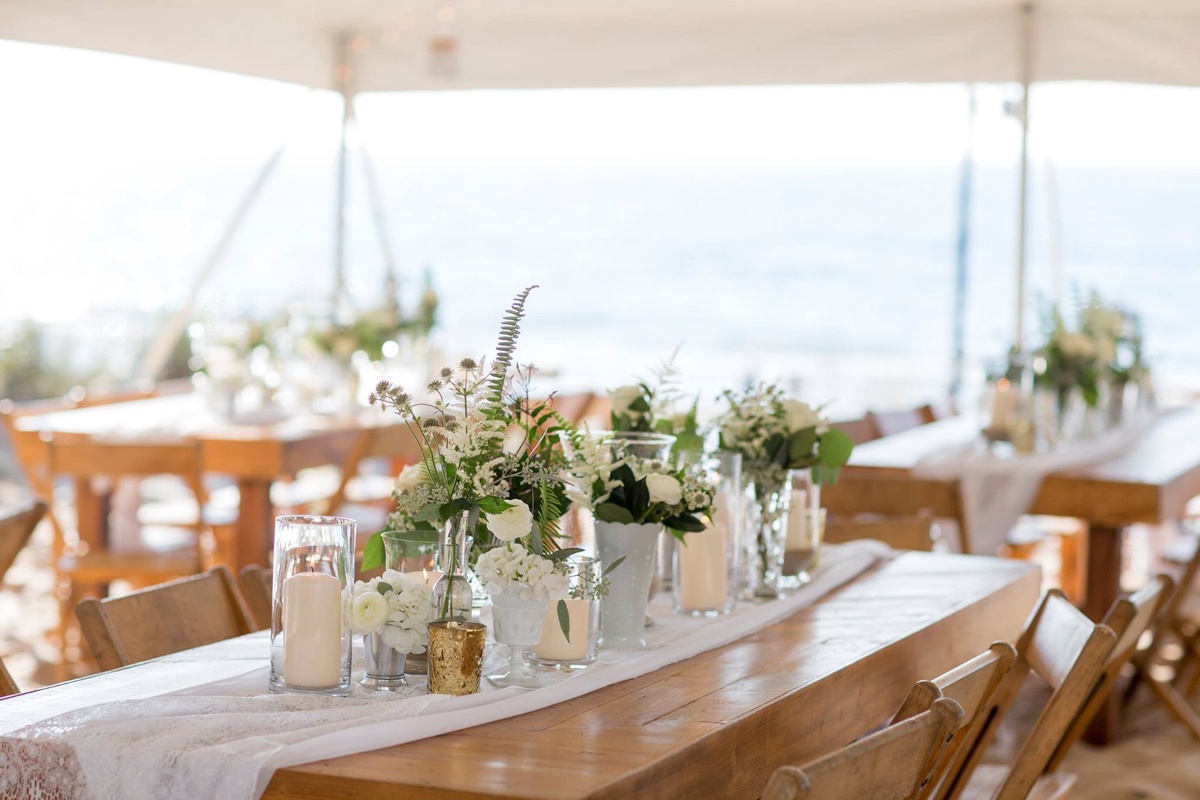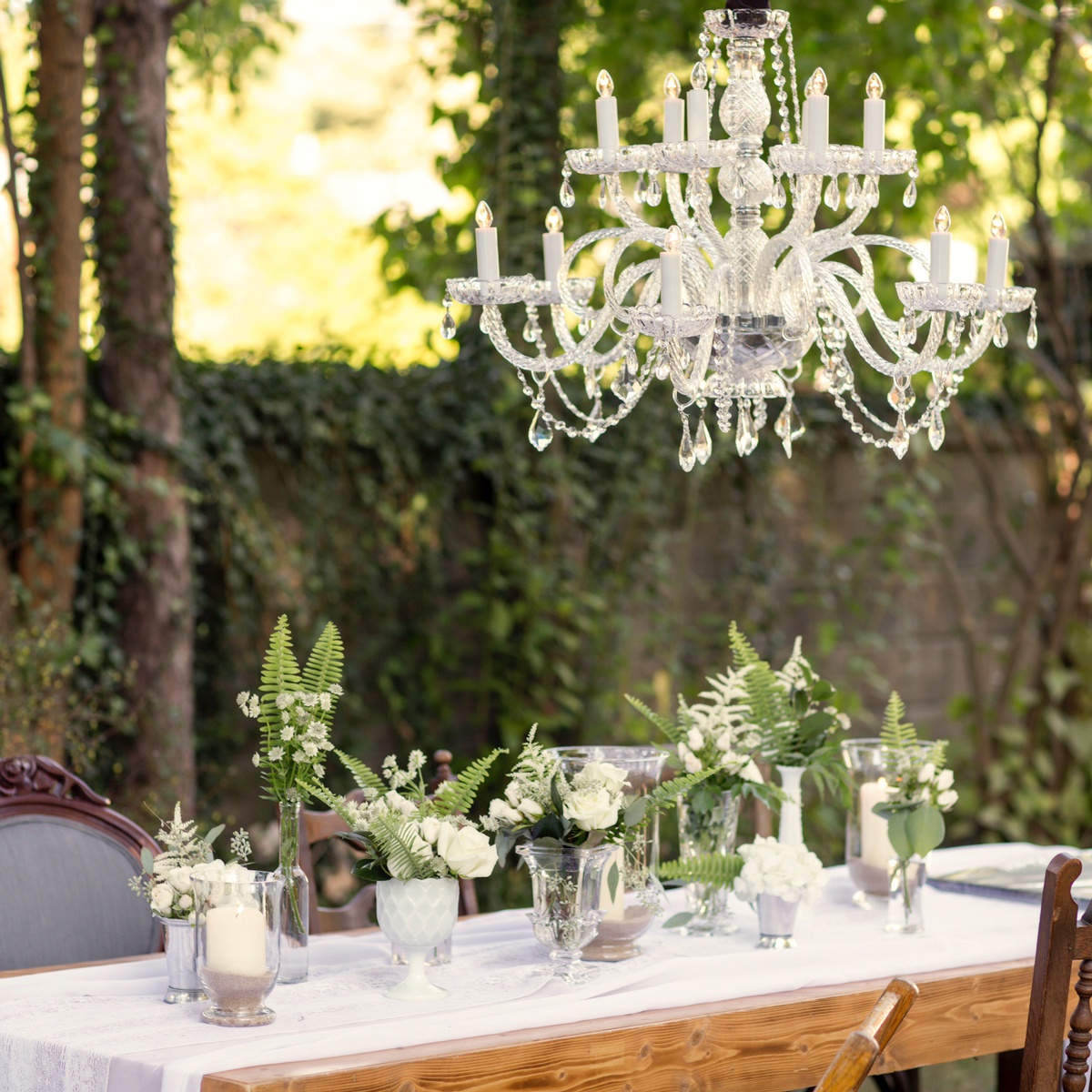 Photographer: Collin Pierson Photography | Planner: Rachel De Marte | Decor: Event Creative
---
Gina and Quentin's Wedding at North Bay Pavilion in Independence Grove
Believe it or, this was our first wedding at North Bay Pavilion in

Independence Grove

. Thanks to help from our friends at

Party Time Productions

, we completely transformed the outdoor pavilion into an enclosed dreamy wedding space – no easy feat! From a business standpoint, this event was especially fruitful. We've since received an increase in wedding inquiries!

Photographer: Even Perigo | Tent Rental: Partytime Productions | Venue: Independence Grove
---
Texas-themed Wedding Shower in Lake Geneva
You read that right. For this event, we helped bring a little bit of the south to the Midwest. We loved the opportunity to customize special Texas-themed tacos and hors d'ouvres. We also stretched our creative muscles by working with the couple's décor company and event planner to create a special beer tasting wall.  If there was ever an event to be a guest at, it was this one!
Here are some of the food spotlights from this event:
BRISKET TACOS
Texas style BBQ brisket topped with tomatillos, and onions,
pico de gallo, guacamole and mozzarella cheese.
TRAILER PARK TACO
Fried chicken, green chiles, lettuce, pico de gallo and
queso fresco on a flour tortilla with poblano sauce.
ORANGE TACO
Blackened salmon topped with grilled corn and black bean
relish, queso fresco, cilantro, drizzled with avocado salsa
on a corn tortilla.
---
Thanks to everyone we had the good fortune to work with in 2016. It's been a blast. And cheers to a wonderful 2017, filled with a new set of incredible events!
If we've worked with you in the past year (or ever!), we'd love to hear about your positive experiences in the comments, below. And if you're itching to start planning a 2017 event, please get in touch!