THE CATERING BY MICHAELS FAMILY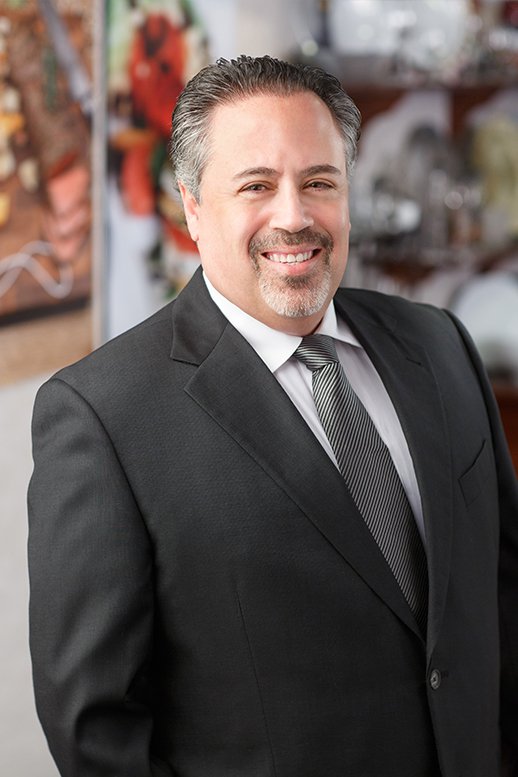 STEWART GLASS
FOUNDER
After graduating from the University of Illinois - Champaign with a major in Accounting and Finance, Stewart worked in public accounting for one year before deciding to get into the "food business". He went to work at Michael's Chicago Style Red Hots in Highland Park with the intention of opening more locations. After only a year, Stewart built the off-premise catering for Michael's and eventually purchased the remainder of the business which is today, Catering by Michaels. With over 30 years of experience, Stewart continues to lead and push the company to new heights.
Year started: 1983
Favorite items that we make: Pulled Pork, Tuna Salad, Tacos and Eclectic Sushi
Most Memorable Meal: Publican with my family
Random Fact: He loves being on a boat or spending time with his wife and either of his children who both live out of town and in different states.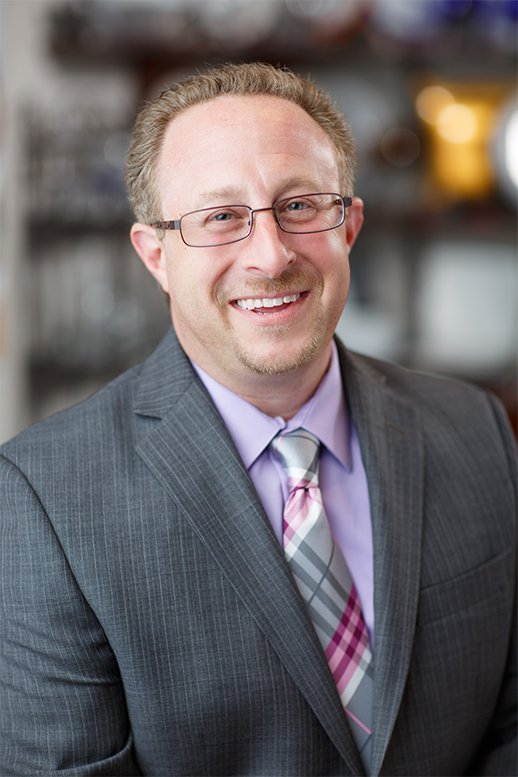 DAVID SANDLER
EXECUTIVE VICE PRESIDENT
With over 30 years of experience, David has played a key role in our growth and development. He has worked every position in the organization at one point or another and currently oversees the day-to-day operations of the company with a strong focus on the culinary and operations departments. He also creates and designs all of the unique buffets and action stations that we're known for.
Year started: 1984
Favorite items that we make: Homemade Lime and Sea Salt Corn Tortilla Chips, Sushi, Pad See Ewe, Serbando's Spicy Nut Mix, and all of our homemade stocks and sauces.
Random Fact: He loves spending time with his wife and son, vacationing on the beach or anywhere warm and relaxing!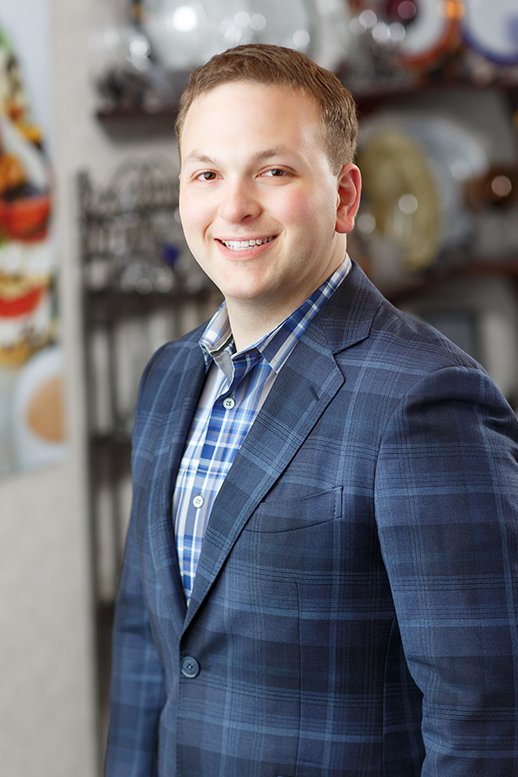 JEFF WARE
CHIEF OPERATING OFFICER
Jeff has always been fascinated by large events; the thrill of watching 1,000 plates being plated and served in 15 minutes hooked him at an early age. Gifted with a natural business sense, perseverance and a wicked sense of humor, Jeff brings a truly unique perspective and energy to Catering by Michaels. Not only has Jeff excelled on the operations side of the business, but he has led waste reduction efforts company wide and implemented recycling both at our commissary and in the field at all of our events. He also helped build a database of over 14,500 recipes and drives the culinary vision of the company, steadily determined to create trends rather than just follow them. Jeff is also a Senior Consultant with Certified Catering Consultants, a team of seasoned experts each specializing in a specific area of the catering industry. For more information, please visit www.CertifiedCateringConsultants.com
Year started: 2000
Favorite item that we make: Well Being Soup
Random Fact: Jeff hates birds! (Now that's random)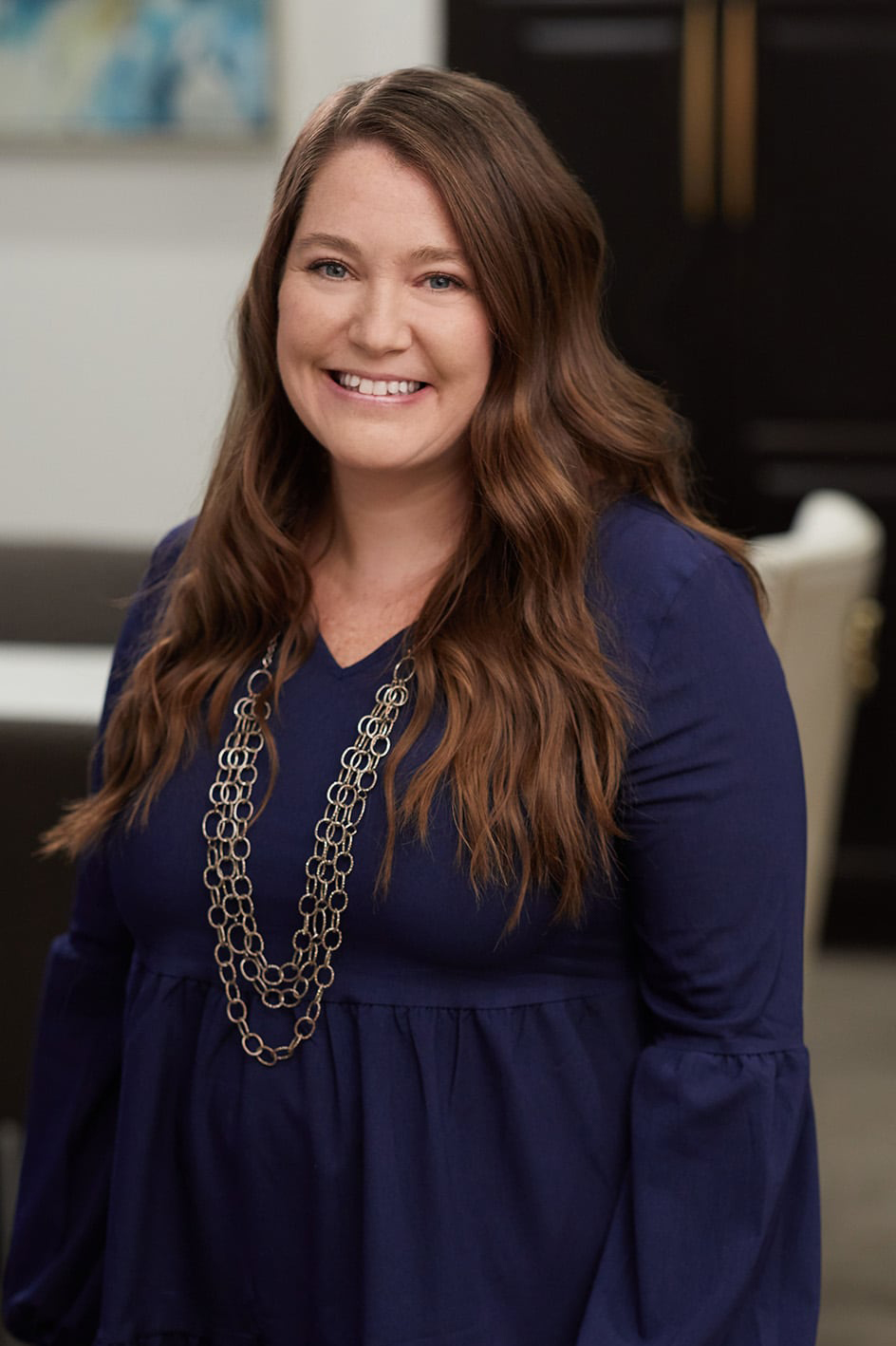 LISA WARE
PRESIDENT
Lisa has always loved to cook and entertain which led her into the event world. She came to Chicago via Indianapolis and has never looked back. She has spent the last five years building her personal brand and developing lifelong relationships in the Chicago events world. While juggling a portfolio of corporate, social and headliner events, she also recently finished two terms as the Chicago Chapter President of the International Live Events Association. She is now on her 7th year of her tenure on the Board and serves as the Immediate Past President. Lisa loves to explore the globe and gather inspiration from near and far for upcoming events.
Year started: 2018
Favorite item that we make: Crab Stuffed Shrimp!
Random Fact: Lisa was a Kindergarten Teacher for 7 years!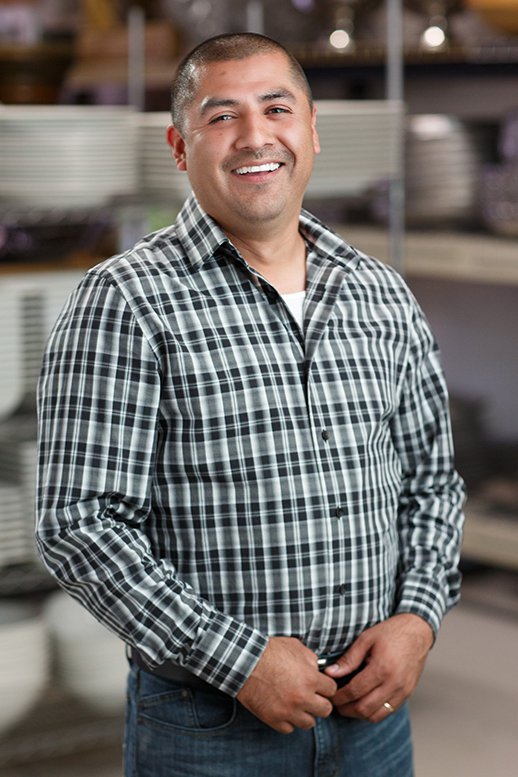 ARMANDO LOREDO, JR.
OPERATIONS MANAGER
After holding many different positions within the company, Armando enjoyed the operations side of the business most. He is currently responsible for overseeing the execution of all preparation, packaging and delivery for all of our events. Essentially, Armando ensures that our food delivery is of the highest quality and consistency – no pressure!
Year started: 1998
Favorite items that we make: Sesame Chicken and all of the items on our BBQ menu.
Random Fact: He's a huge soccer fan, playing as often as he can.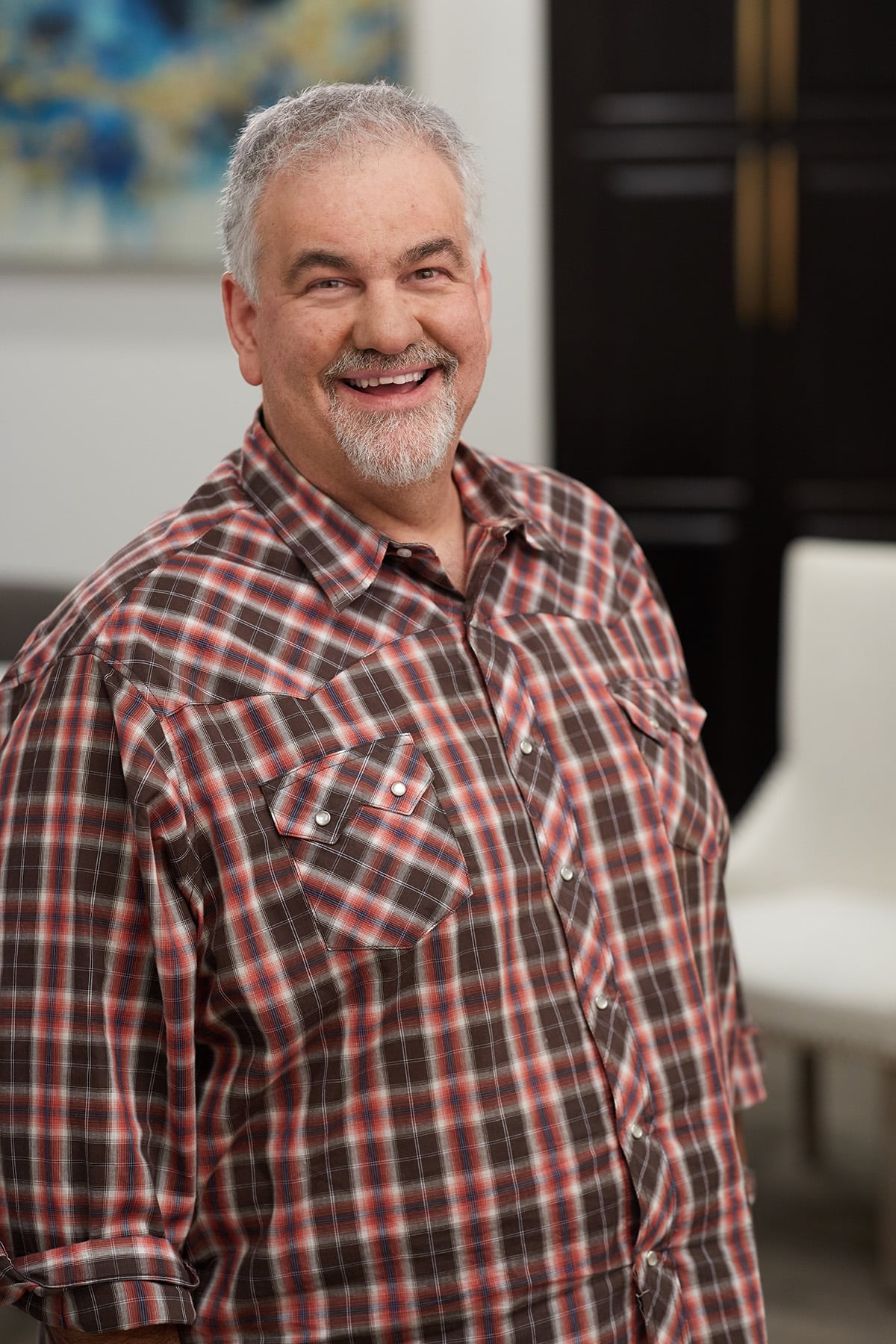 JOHN CARUSO
MARKETING MANAGER
John's diverse background, creative mindset, and love of food all culminated in his position at Catering By Michaels. Living the "liberal arts life," John has worked as a photographer, a small business owner, a writer, a teacher, an actor, and a not-for-profit executive. He shot a cookbook and is working on a second. He taught creative writing, wrote a yet-to-be-published novel, and was a contributor and administrator for two on-line writing websites. And along the way, he spent nearly 25 years bringing messages of kindness, respect, and awareness to students across Chicagoland. Now, John channels his creative energies into celebrating the sights, sounds, and wonderful flavors of Catering by Michaels.
Year started: 2018
Favorite item that we make: Mom's Brisket. Actually ANY of the CBM briskets!
Random Fact: The acclaimed actor—and one incarnation of Doctor Who—John Hurt once bought John a pint of bitter at the Dirty Duck pub in Stratford-upon-Avon. They traded a few stories, shared a few laughs, and even had a second beer together.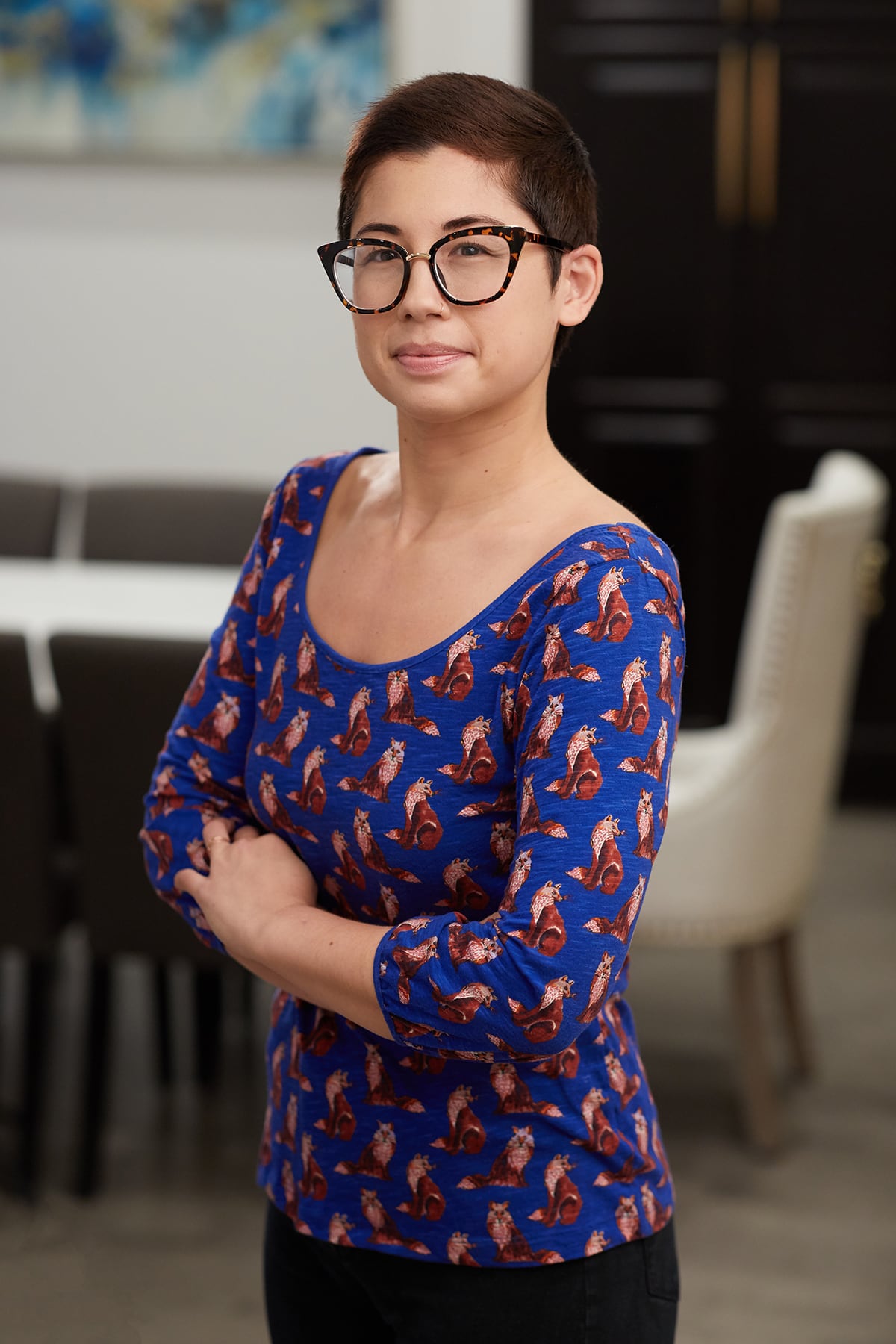 JENNA YEH
CULINARY ANALYST
Jenna LIVES for food. A fearless eater from the very beginning with a mother who always encouraged adventure in food and cooking, her introduction to the professional kitchen came through an opportunity to spend the day in the kitchen of Carlos' in Highwood at age 10. After studying physics at McGill University in Montreal she realized a career in science wasn't the right path and moved back to her hometown of Chicago, where, following a stint in culinary school, worked her way through the kitchens of Green Zebra, Taxim, and Girl and the Goat. A thirst for knowledge, and just thirst in general, lead to 6 years in the wine industry during which she oversaw the eCommerce division of a major wine retailer. Jenna is thrilled to join the Catering By Michaels team as Culinary Analyst. Her free time is typically spent grocery shopping, rewatching Gilmore Girls, jogging with her husband, playing with her one-year-old whippet-mix June, and of course, EATING.
Year started: 2018
Favorite item that we make: Brookies! And anything and everything else from the pastry department to satisfy an insatiable sweet tooth.
Random Fact: Jenna appeared as a sous chef on Iron Chef America, Battle Leg of Lamb against Cat Cora.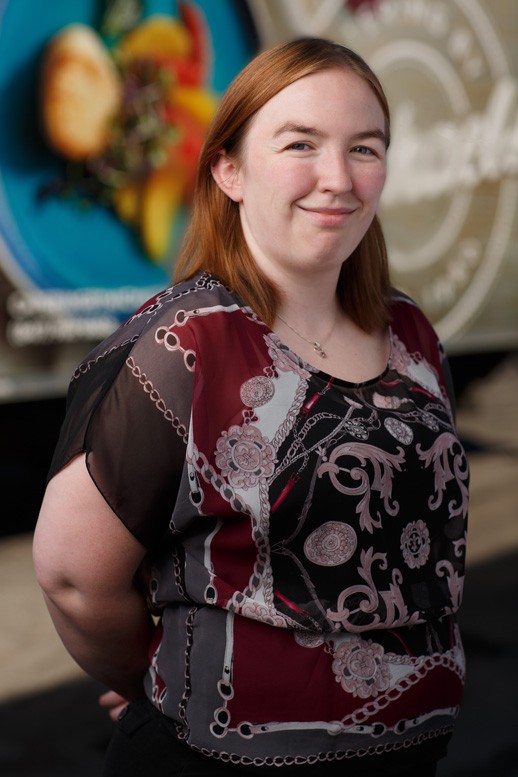 MICHELLE BRENNER
OPERATIONS ANALYST
Michelle is a Chicagoland native, having never lived more than an hour from the city her entire life, except to attend college at Western Illinois University where she graduated from in 2009 with a BA in Theatre Production and Design. After spending the last 5 years as a stagehand at a suburban theatre, Michelle was looking for a change of pace. Now she gets to apply her creative, as well as technical skills, in our Operations Department.
Year Started: 2015
Favorite item that we make: Chipotle Chicken Miniature Sandwiches
Random Fact: Michelle loves crafts beers and has tried nearly 2,000 different beers.
CYNTHIA BARBOSA
ACCOUNTS RECEIVABLE
Cindy started with us in the Accounting Department as the Accounts Receivable Specialist. Having spent much of her career in banking and customer service, working for Catering by Michaels was her first introduction to the food and beverage industry. She was amazed by the intensity of the catering industry and all that goes into it. It doesn't hurt that she loves good food and gets to enjoy it everyday, just like the rest of us. Perks!
Year started: 2008
Favorite items that we make: Chicken Milanese Puttanesca and the Roasted Cauliflower and Hazelnut Salad
Random Fact: Cindy loves all genres of music, but her favorite is hard rock.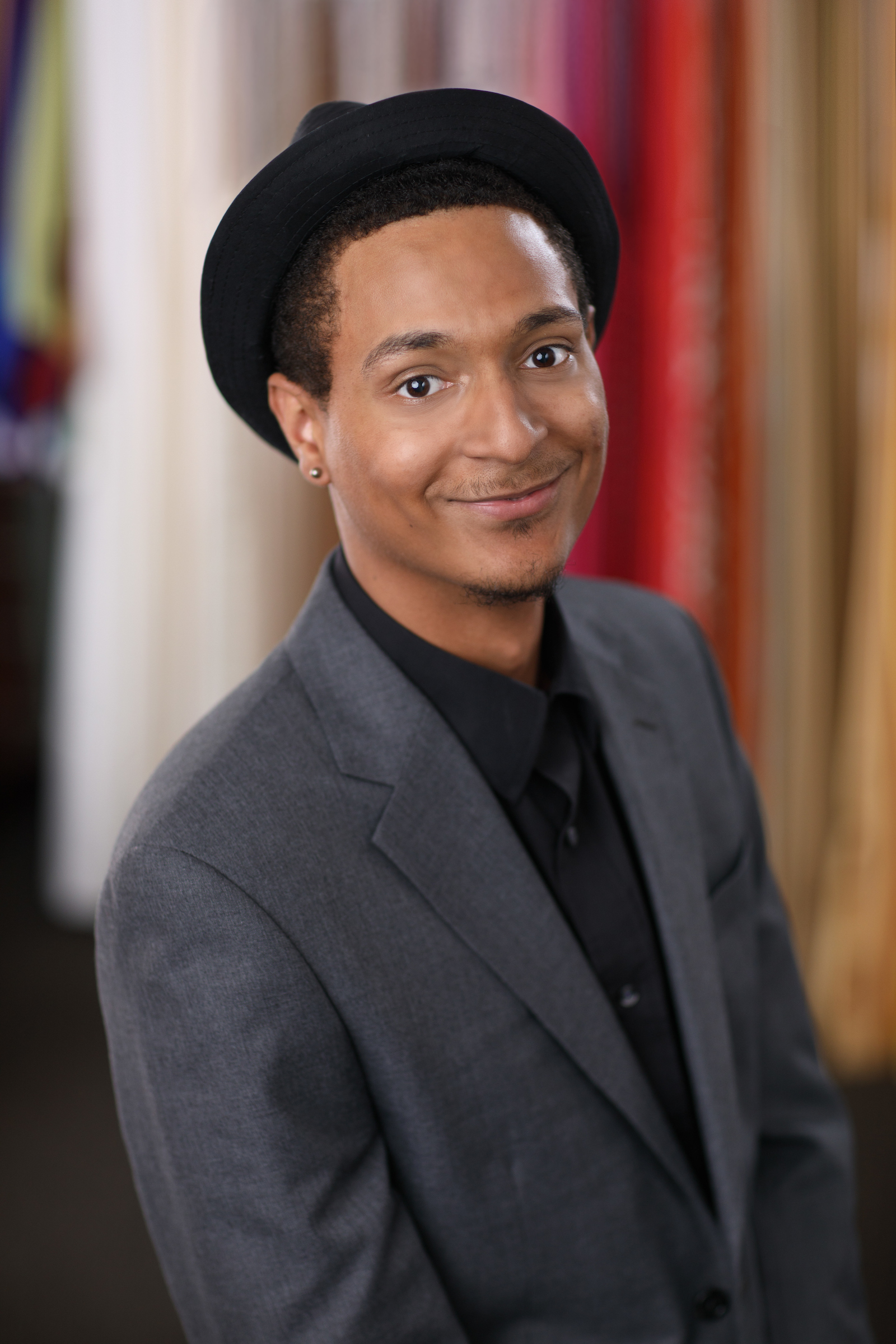 ALEXANDER RUFUS
DELIVERY MANAGER
Alexander graduated from Maine Township High School, East in May 2012. After graduating Alexander decided to take a different route than most. He choose to explore many other job opportunities searching for one that would draw him in completely, for he did not know what career to pursue. After 3 years of searching for the right calling Alexander stumbled into Catering By Michaels; and after only a year of hard work and dedication sought to move up within the company. Alexander loves providing exceptional service, and leaving people smiling.
Year Started: 2015
Favorite item that we make:
White Cheddar Mac & Cheese
Random fact: Alexander is an artist. In his free time, he likes to admire all the beauty the world has to offer, and one day would love to travel and draw/paint new sights.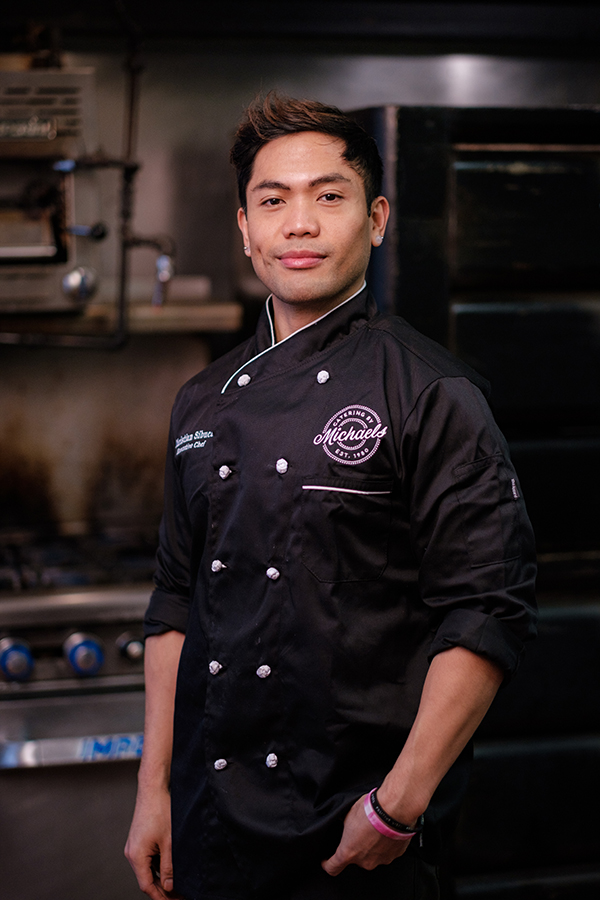 CHRISTIAN SIBUCAO
EXECUTIVE CHEF
Christian comes from NYC, where he developed his culinary skills in the kitchens of the food capital of the world. He began his journey in a bakery at age 15, not realizing that it was the first of many kitchens he would find himself in. Since then, his resume has included stints in fine dining establishments, such as Armani Ristorante on 5th Avenue, to being a private chef for JP Morgan's family in Connecticut. But it wasn't until he worked at Sonnier & Castle in NYC that he realized that his true passion was in catering, where his eye for detail and his organizational skills translated well. He was most recently a resident of Vermont, where he worked as Director of Operations for The Farmhouse Group.
Year started: 2021
Favorite item that we make: Brie and raspberry beggars purse
Random Fact: Christian is a pretty good tennis player. He has had a career as a club tennis pro and varsity tennis coach.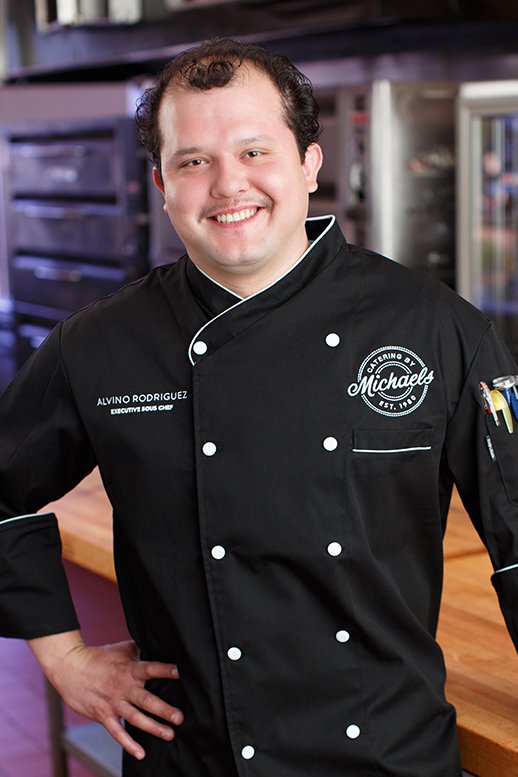 ALVINO RODRIGUEZ
EXECUTIVE SOUS CHEF
Originally from Mexico City, Mexico, Alvino came to the United States in 1998 and immediately began working with us. He has worked virtually every station in the kitchen and knows all of our menu items like the back of his hand.
Year started: 1998
Favorite item that we make: BBQ Ribs or Brussels Sprouts & Cauliflower with Panko
Random Fact: He used to play amateur soccer.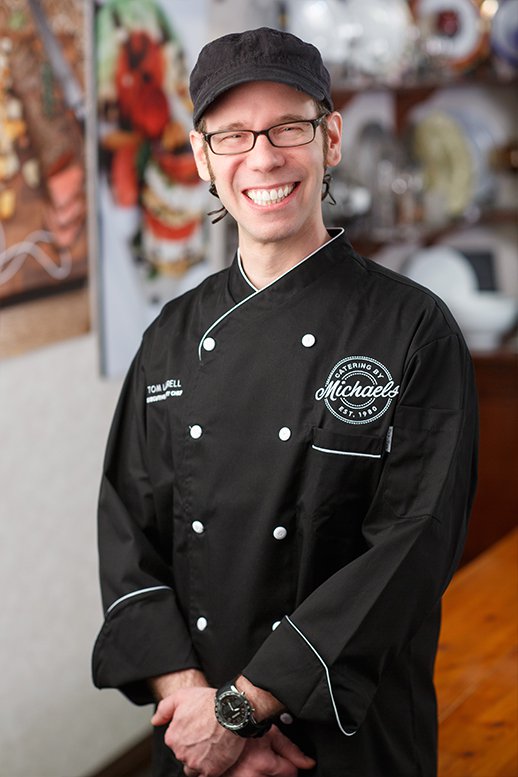 TOM LAURELL
EXECUTIVE PASTRY CHEF
Tom comes from mainly a restaurant background having begun his career working with Tony Mantuano at Spiaggia. From there he quickly rose to head Pastry Chef at Fahrenheit Restaurant in St. Charles, before returning to Chicago to be the Executive Pastry Chef at Bin 36, Hotel Sax, and Amano for nearly 7 years.
Year started: 2014
Favorite Item that we make: Snowflake Cake and our delicious Apple Pie
Random Fact: One of Tom's first restaurant jobs was at Ed Debevics, where he was a server, entertaining people by dancing on the tables and insulting them. He got the bug entertaining and caring for people through food, and the rest is history.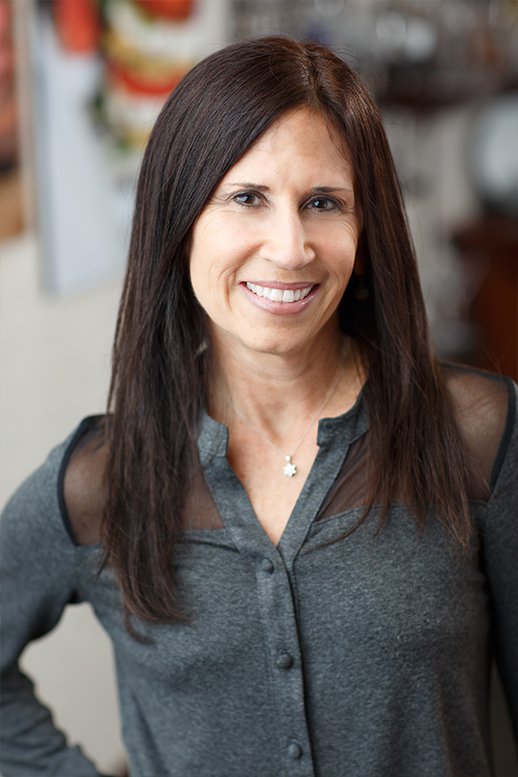 MICHELE GROSSMAN
EVENT COORDINATOR 847.213.5004
Michele graduated from University of Wisconsin - Stout with a BA in Hotel Restaurant Management. She previously worked Banquet Sales and Catering at Stouffers Hamilton, Westin Chicago and Inter-Continental Hotel Chicago. She is meticulous and puts 48 hours into her 24-hour day. She is a mom of two wonderful teenagers and resides in Northbrook. In addition to working, she watches her kids at their sporting events and tries to volunteer at their schools when available. She loves to exercise, travel, play with her two cockapoos, and be a tourist in her own city.
Year started: 1996
Favorite items that we make: Snowflake Cake and Roasted Brussels Sprouts & Cauliflower with Matzo Crumble
Random Fact: She often swipes menus from restaurants (big and small) to use for reference and great ideas. Might be better if we keep that between us!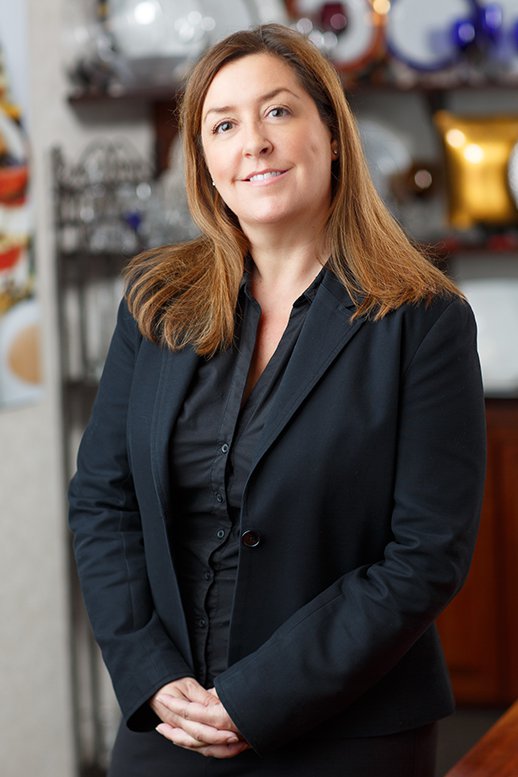 SHANNON SHERWOOD
EVENT COORDINATOR 847.213.5002
Shannon joined us by way of graduate school, rock club ownership, retail management, untrained "cheffing", not-for-profit events and, finally, catering management. To say that she loves wine is not entirely true; she lives by it, collects it, and defines herself by it. Loving food and wine makes her job not just easier, but fun. She approaches the smallest event the same way she would approach a plated dinner for 300: with a lively conversation that hopefully includes both discovery and laughter.
Year started: 2011
Favorite item that we make: Our polenta cup with wild mushrooms and comte cheese. It is a compact little savory bite of perfection with… cheese!
Random Fact: She used to own a punk rock club.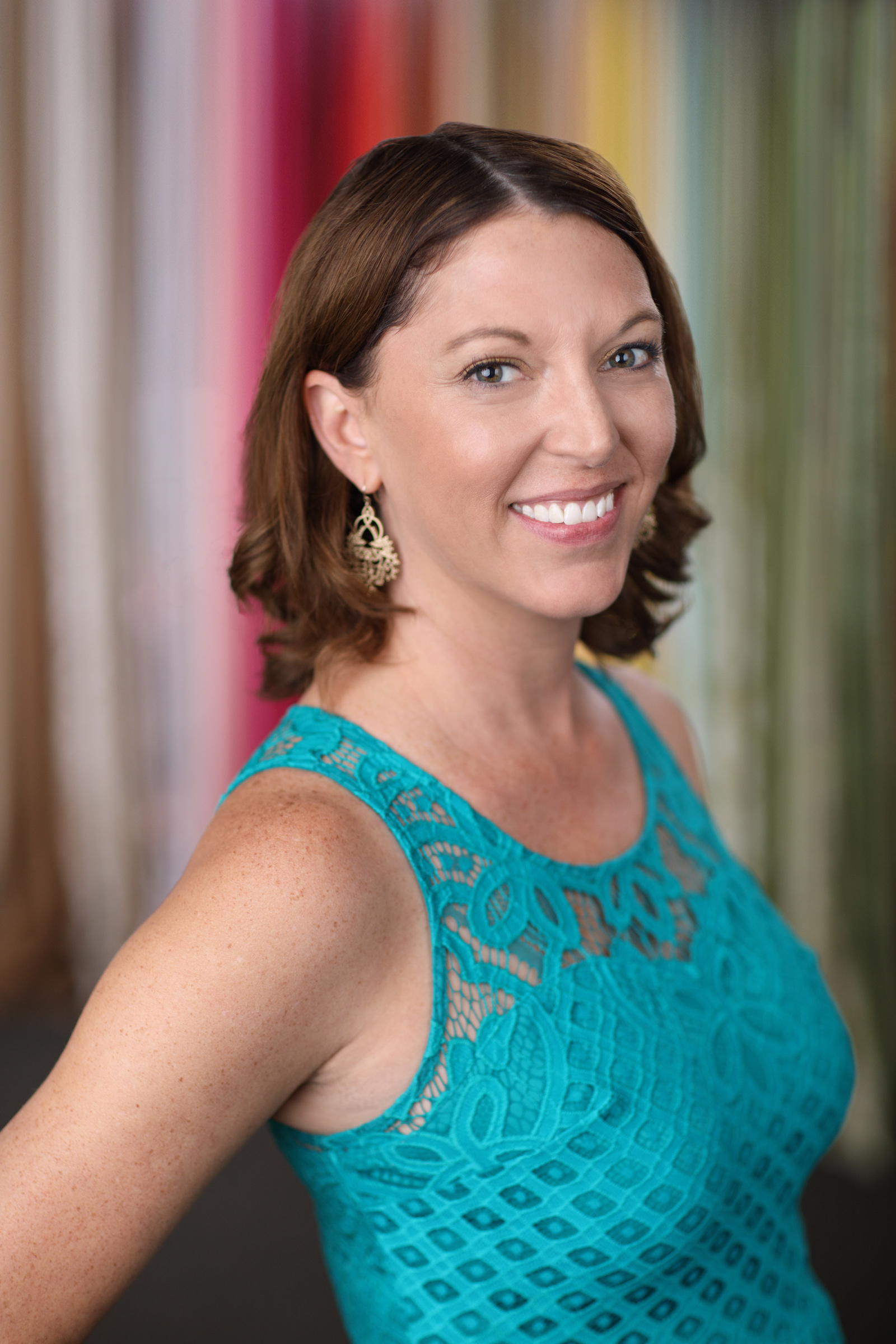 STACEY COMBRZYNSKI
EVENT COORDINATOR 847.213.5003
Stacey grew up in the St. Louis area, and this was where she got her start in the service industry at the age of 15. After graduating from Southern Illinois University she moved to Indianapolis for what she thought would be a few years. Nine years later she set her sights on Chicago and has been here ever since. Stacey knew she was passionate about the planning and executing of events since the first day she was asked to help out with the annual Peyton Manning Children's Hospital Golf Outing, and has had the planning bug ever since.
Year Started: 2016
Favorite item that we make: Pulled brisket barbacoa in a jalapeño muffin.
Random fact: In her free time, she enjoys building Lego sets. She would like to one day have an entire room devoted to a Lego town.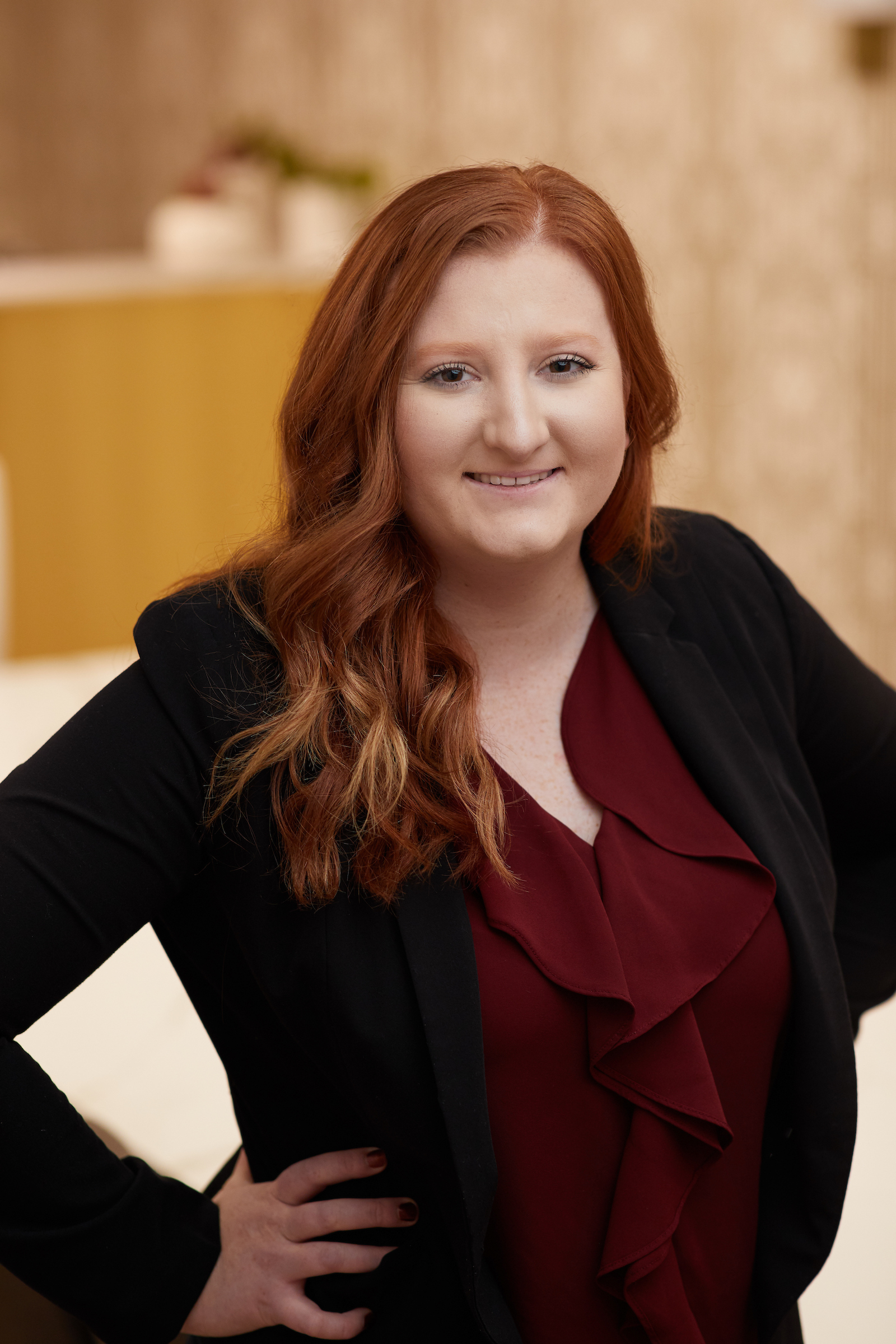 KATIE FREE
EVENT COORDINATOR 847.213.5010
Katie grew up in the Chicago-land area and has been working in the service industry since she was 14. She started off working at a hole-in-the-wall pizza place and worked her way up to being a catering supervisor at a high-end specialty store. Food and beverage has always been a passion of hers — when she's not at work you can find her at home whipping up new recipes and fooling around with beer and wine pairings.
Year started: 2017
Favorite item that we make: Harvest Kale and Apple Salad
Random Fact: Katie collects glassware from pretty much every brewery or vineyard she's ever visited. Needless to say, she's running out of cabinet space.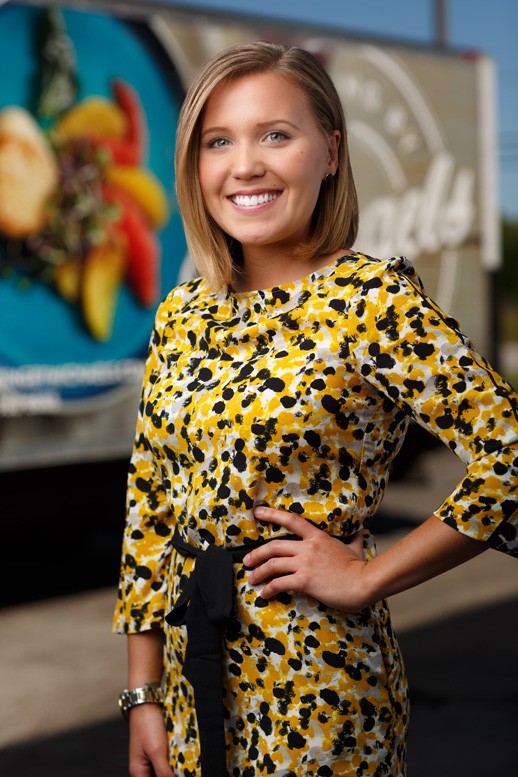 MEGAN PERIGO
EVENT COORDINATOR
847.213.5011
Megan was born and raised in Indiana and recently graduated from Indiana University, Bloomington in May 2015. She received her degree in Sociology. While in school, she worked as an assistant event coordinator at The Story Inn in Brown County, IN for two years and worked one year as a server for One World Catering in Bloomington, IN. She loves working in the service of others and loves going out of her way to make others feel special. She also loves the outdoors, running, and a good adventure.

Year Started: 2015
Favorite item that we make: Pulled Brisket Barbacoa in a Jalapeño Muffin
Random fact: She loves Pygmy goats and hopes to purchase her own farm one day.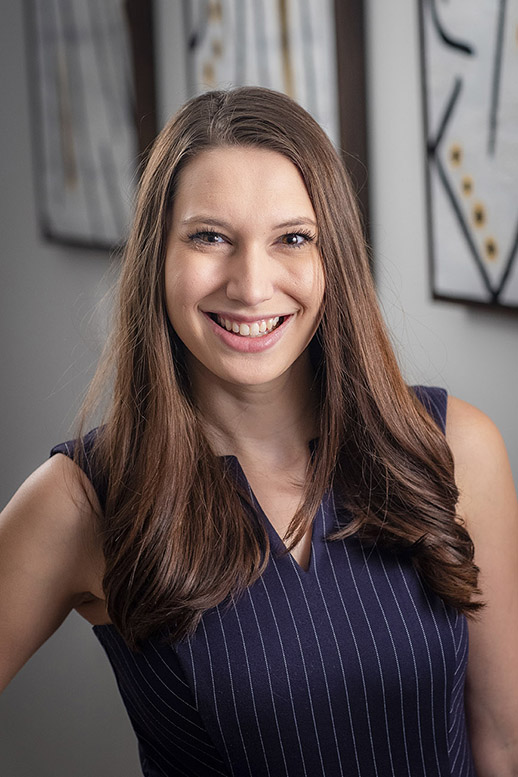 MORIAH GREENHILL
EVENT COORDINATOR 847.213.5030
Moriah began orchestrating productions with her junior high theatre group and has never looked back. With the help of her Event Management degree from Iowa State University, she has since translated her production skills into the hospitality and events world, writing menus, creating timelines and constructing floorplans. She loves using her design background to give each event a personal touch to set it apart from the rest. When she is not scoping out Chicago's hottest new venues, she enjoys spending quality time road tripping in her family's RV or cheering on her favorite NFL team (hint: it's not the Chicago Bears).
Favorite item that we make: Homemade sesame wonton cone with creamy burrata and oven dried tomato drizzled with aged balsamico and a pesto ribbon
Fun Fact: Hailing from a family of pilots, Moriah has clocked lots of frequent flyer miles including some in the cockpit!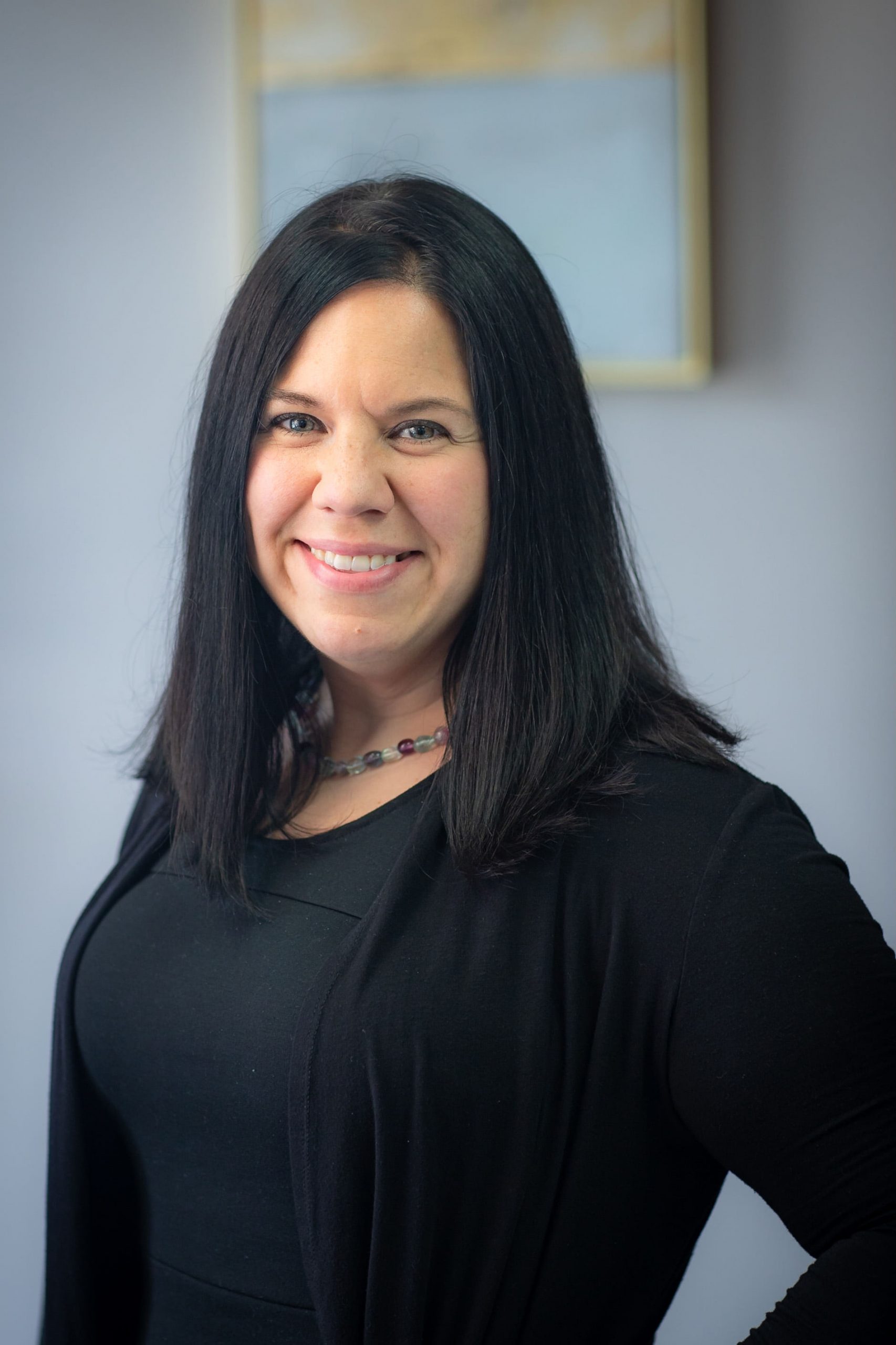 NICOLE MAROTTA
EVENT COORDINATOR 847.213.5017
Nicole was born and raised in Rockford, IL. She went to the University of Illinois at Urbana-Champaign and studied Horticulture for 3 years until she began working for a local caterer. She loved it so much that she switched her major to Hospitality Management and never looked back! It's not surprising that she found her home in the food industry- some of her favorite memories are in the kitchen with her Mom and Nana and is forever grateful they passed down their love of cooking and entertaining with her. After graduating she moved to Chicago and the rest is history! Nicole likes to stay busy and spends as much time as she can with her husband Adam and their children Giana, Stella, Mia and Luca looking for new adventures and being a tourist of life!
Year Started: 2019
Favorite Food Item: Birthday Cake Macaron
Random Fact: Nicole ran the Chicago Marathon in 2016 and 2018 and is looking forward to another!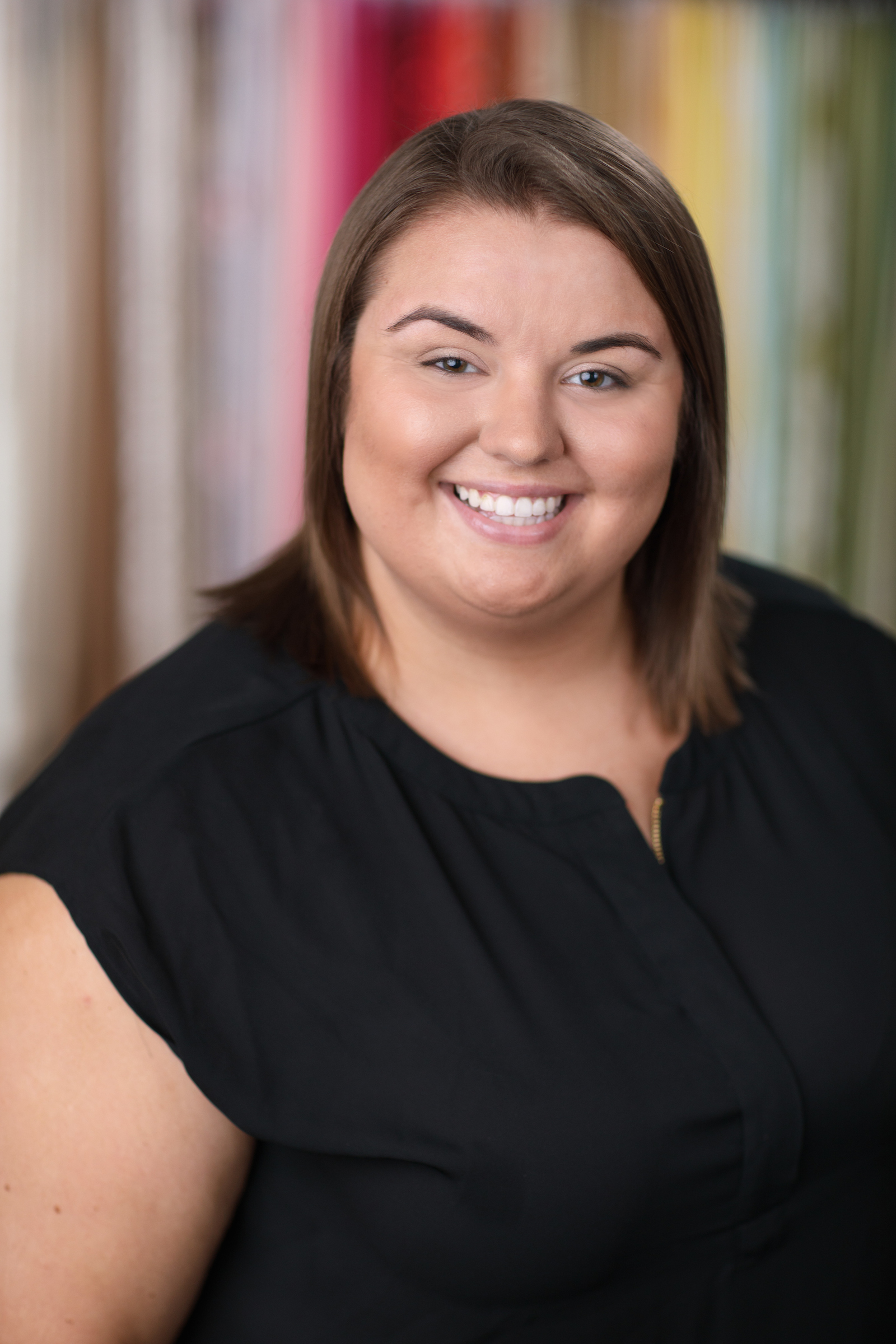 TIFFANY OTIS
EVENT COORDINATOR 847.213.5015
Tiffany graduated from Northern Illinois University, DeKalb in December 2015. Originally she had gone to school to become an Elementary Teacher. While at Northern, she held an executive board position as the Fundraising & Events Vice President for her service organization, which is when she found her passion for this industry and graduated with a degree is Hospitality Management. She enjoys seeing all the pieces come together to create an event. She also loves traveling, trying new restaurants and serving others.
Year started: 2016
Favorite item that we make: Summer Chopped Salad
Random Fact: In her free time, she enjoys baking, but recently taught herself how to make homemade sugar cookies with royal icing décor on top for family and friend's themed parties.
KATIA COSZACH
EVENT PRODUCER
Born and raised in Lima, Peru, Katia moved to the United States in 2015 after attending Toulouse Lautrec Institute in Peru and majoring in Graphic Design. Katia started working at catering events as a side job and fell in love with the industry. As a Peruvian, she values the importance of food at celebrations. Growing up, family gatherings were her favorite thing and tasting traditional dishes is one of her fondest memories. She enjoys spending quality time with her family visiting national parks.
Year started: 2022
Favorite item that we make:
Pulled brisket barbacoa in a jalapeño muffin.
Random Fact: Katia loves playing videogames!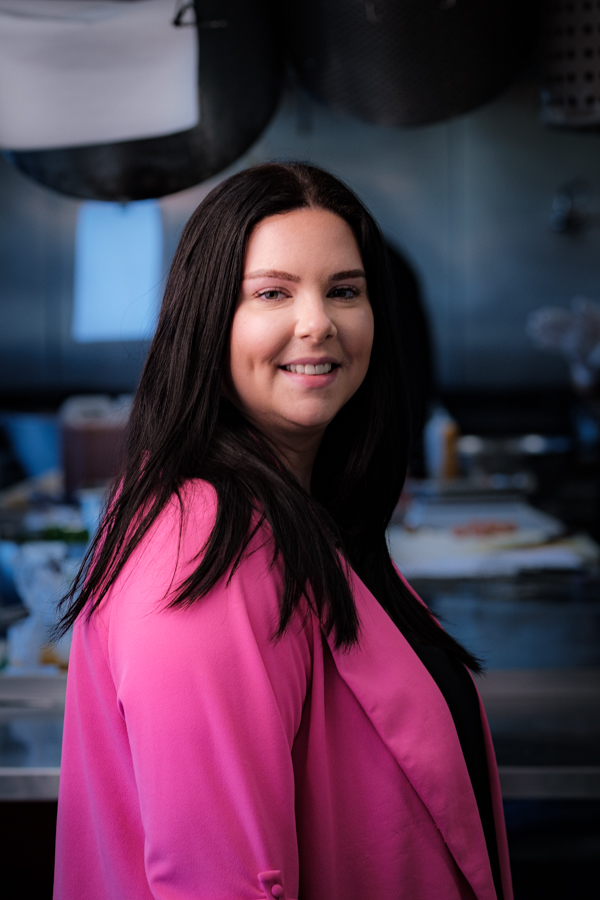 KARLI TOPPING
EVENT PRODUCER
Karli was born and raised in Chicago, IL. She attended DePaul University and majored in Communication and Hospitality Management. While in college, she started working at a hotel downtown as an assistant to the event coordinators and fell in love with the industry. Her favorite part of the process is seeing someone's dream event come to life. Her grandma was always her favorite cook and aspires to be like her someday!
Year started: 2021
Favorite item that we make: Roasted garlic baby new potatoes
Random Fact: My family owns a winery in Italy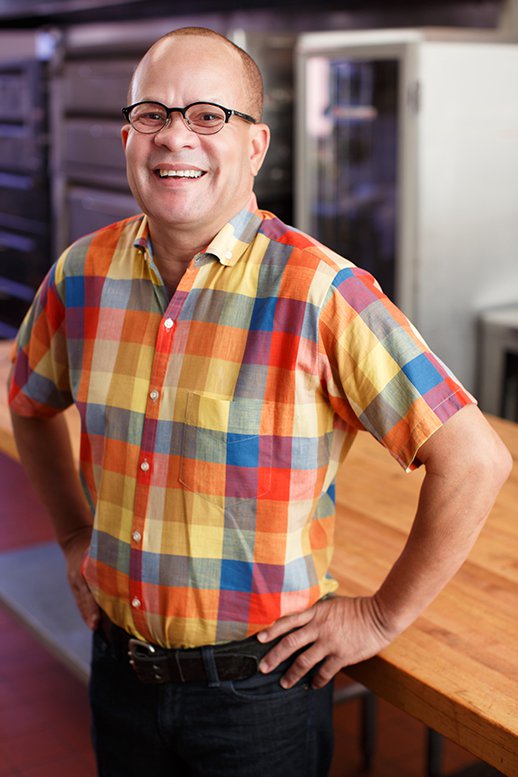 MODESTO CLASSEN
FUNCTION DIRECTOR
Born in Puerto Rico, Modesto came to Chicago very young and grew up in Humboldt Park. Before joining us, he was a florist.
Year started: 2008
Favorite item that we make: Parmesan Encrusted White Fish over sautéed Spinach topped with Citrus Beurre Blanc.
Random Fact: He has a collection of 1500 videos of which more than half are VHS. So, if you ever want to watch Flashdance on videocassette, he's your man.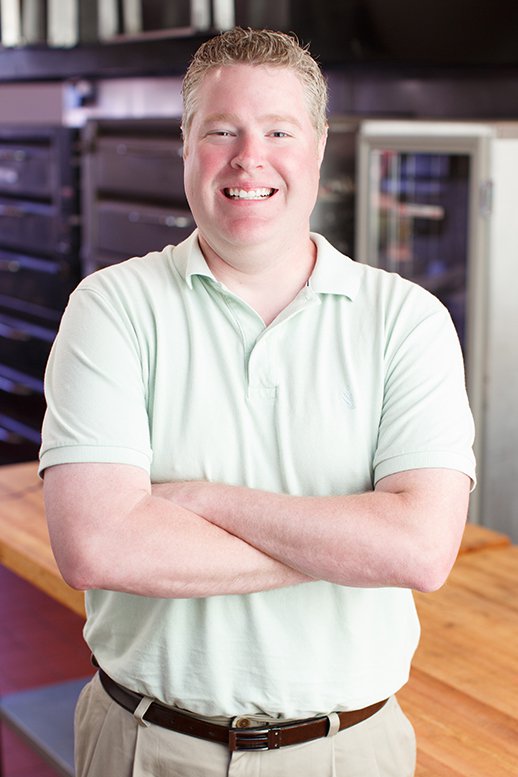 PAT PHILLIPS
FUNCTION DIRECTOR
Pat has been working with us since Memorial Day weekend in 1996, which means that if his years here were a person, they could vote (but probably wouldn't).
Year started: 1996
Favorite item that we make: He loves our delicious breakfast items -- the Apple Cinnamon French Toast, French Toast Skewer and the unbelievable Blueberry Scones.
Random Fact: Pat's nickname around here is "Crash" because he's such a cautious driver.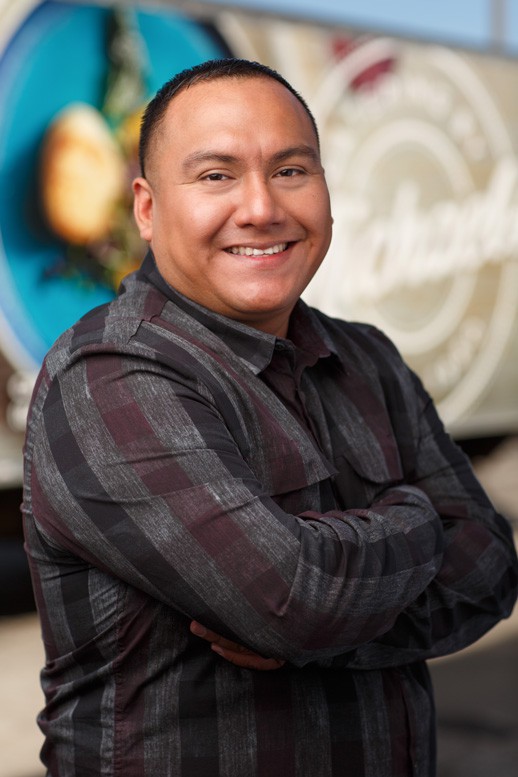 VICTOR RAMOS, JR.
FUNCTION DIRECTOR
Victor is always attentive to details and extremely professional. He enjoys working with all different types of events and specializes in creating fabulous buffets. Victor always tries his hardest to leave the most positive impression at the end of each event. He loves to exceed our client's expectations!
Year Started: 1999
Favorite item that we make: AM Sweets
Random fact: Not a big fan of social networking. Loves trying out new food ideas.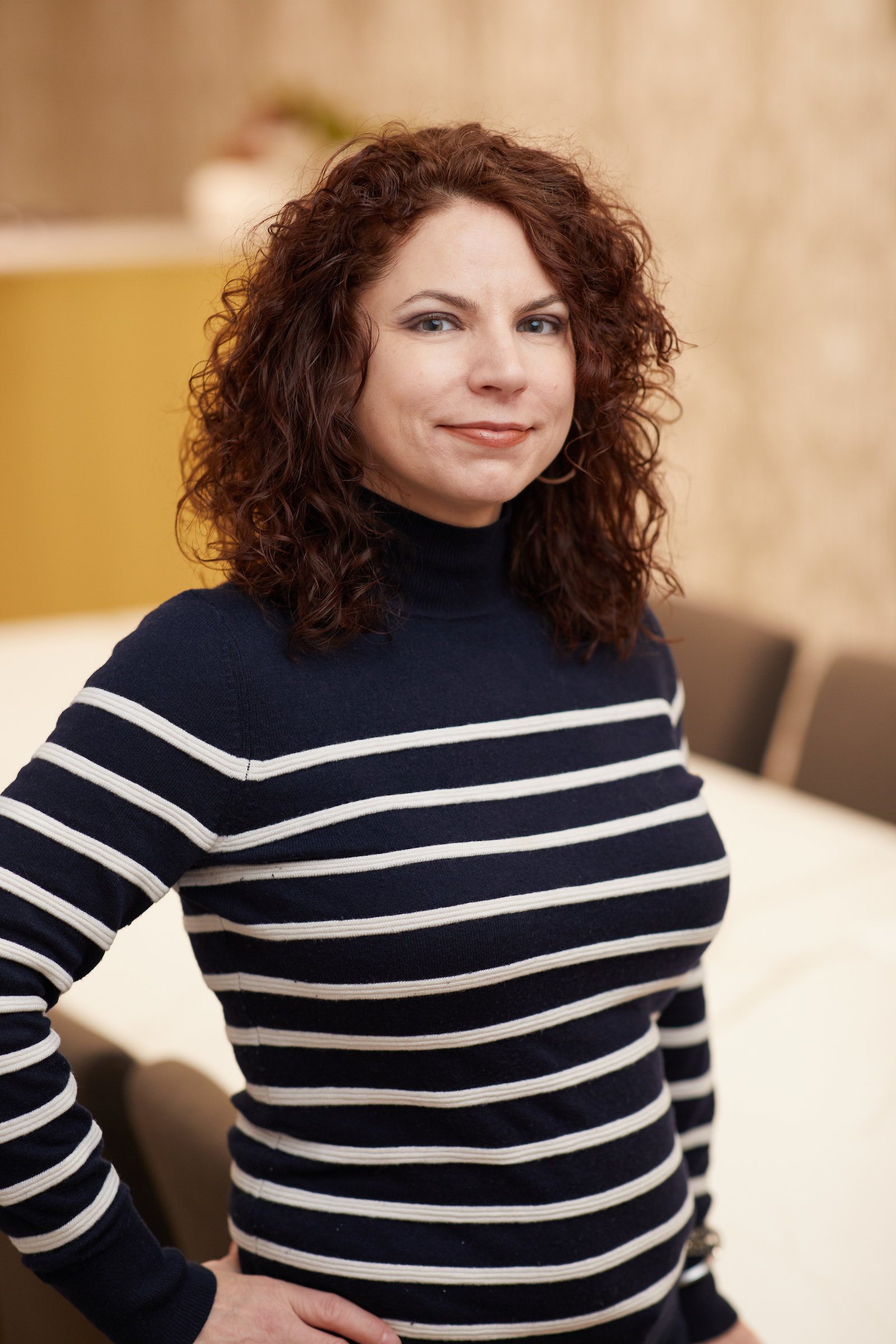 BARBARA GRIBB
FUNCTION DIRECTOR
Barbara moved from Kalamazoo Michigan to Chicago after earning her health education degree from Western Michigan University. Her first job in "The Big City" was teaching health education to inner-city high school students. To meet people and expand her social circle, Barbara took a part-time job as a server for a kosher caterer and liked the social aspect of the job, as well as watching the guests enjoying each event. This is where Barbara's passion for healthy food met her entertaining social side. She took a career change and has been involved in catering and food service every since — 20 years now!
Year started: 2017
Favorite item that we make: The Autumn Butternut Squash Lasagna with Spinach Noodles!
Random Fact: Barbara has been a yoga teacher since 2003. To challenge herself and test her commitment, she did a 62 minute meditation everyday for a 1,000 days. Challenge complete!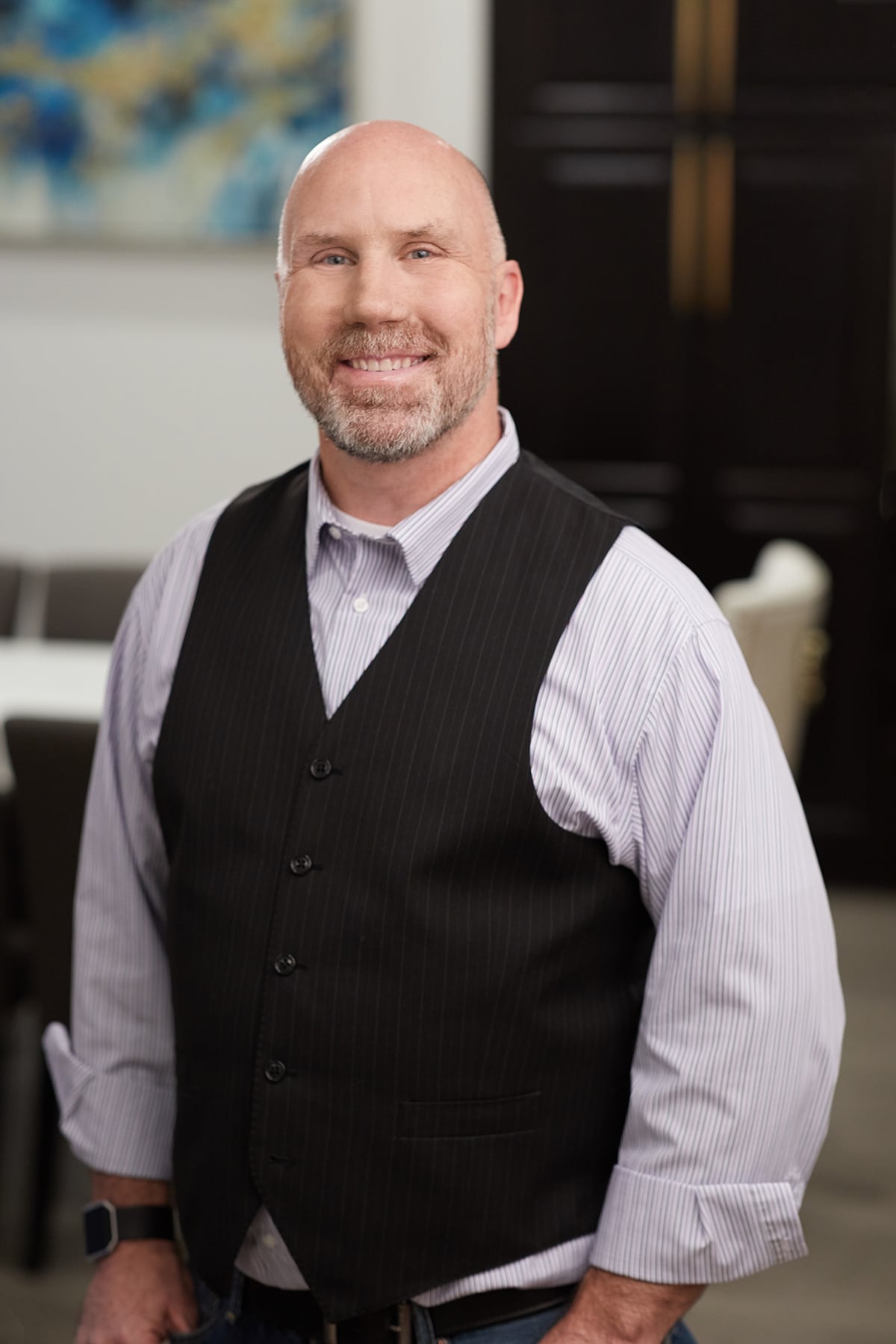 ROBERT ZIMMERMAN
FUNCTION DIRECTOR
Robert has worked in the food service industry since the mid 1980's. He has covered almost every position in the front of house, from bussing tables to managing the food and beverage department. The majority of his service career has been behind the bar. Robert has also working in neighborhood taverns, Jimmy Buffet themed restaurants and high-end martini bars in Atlanta, GA. He graduated Southern Illinois University in 1995 with a degree in food and nutrition.
Year started: 2017
Favorite item that we make: The Elote Corn Station
Random Fact: Robert is an amateur Luthier (i.e. he builds guitars!).
DAVID PAUL
FUNCTION DIRECTOR
David grew up in Wilmette, and went to New Trier High School then studied English and History at Indiana University. He's played trombone since he was 11, he appreciates a good set of gloves, and when he's not working he's most likely playing fetch with his Rat Terrier, Dottie.
Year started: 2016
Favorite item that we make: Sushi Push Pop
Random Fact: He had 2 relatives at the Alamo.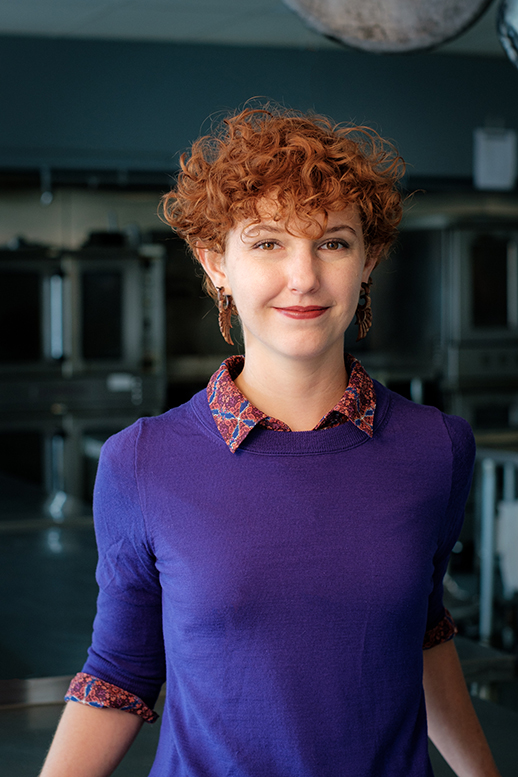 EMILY BROWN-KUCERA
EVENT STAFFING MANAGER
Emily is a California native who came to Chicago two winters ago. Equipped with over ten years of experience in the catering and service industry, her experience ranges from performance cooking to front of house management to bartending and everything in between. She is relentless in her pursuit of bringing each event to life with the best service and solutions.
Year started: 2019
Favorite item that we make: Caprese bite hors d'oeuvres!
Random Fact: She teaches swim and sewing lessons in her free time.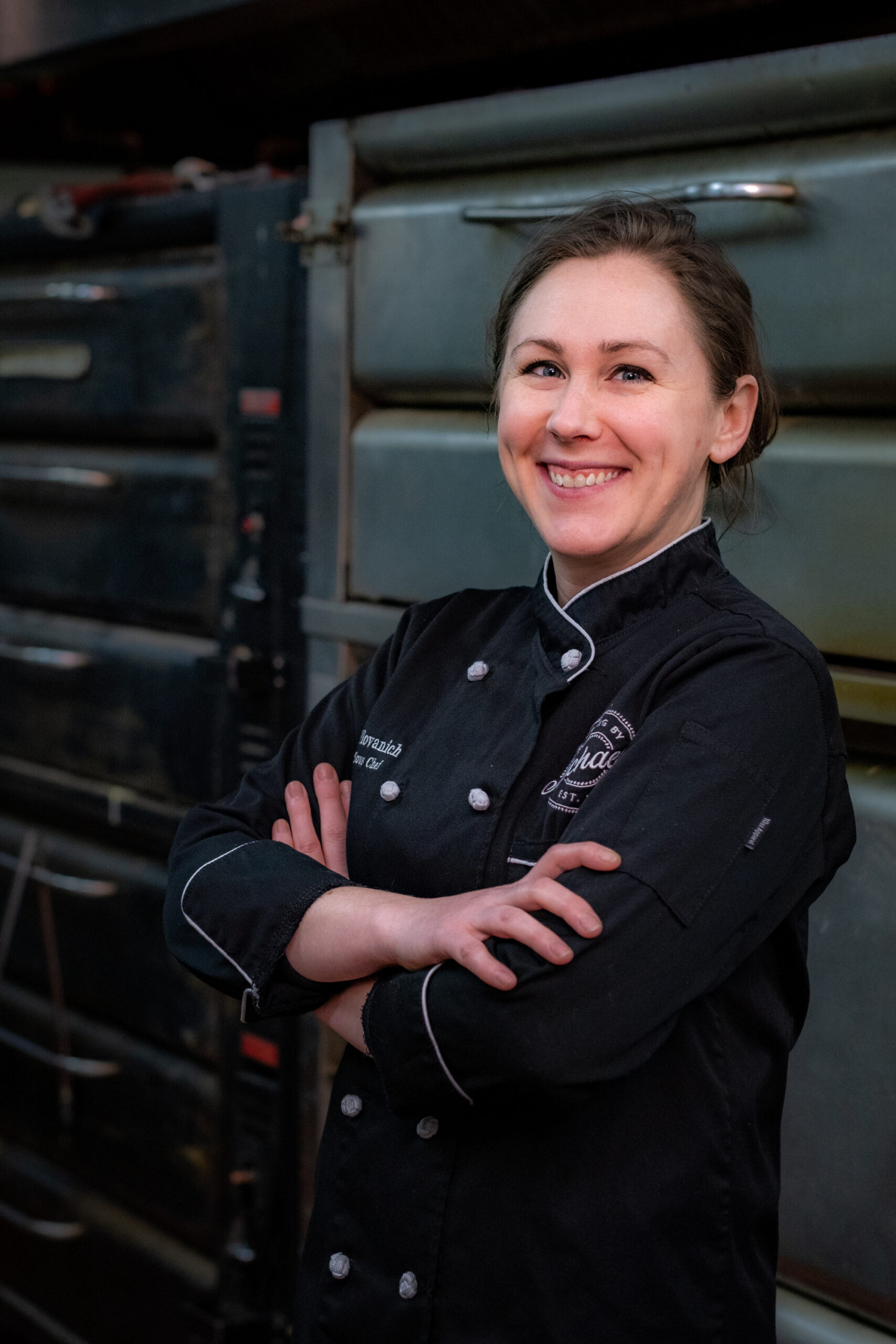 MARY PLOVANICH
PASTRY SOUS CHEF
A Chicago native, Mary has worked in a variety of different venues including hotels, restaurants, and bakeries. As a graduate of the French Pastry School, she is well rounded in a variety of items including breakfast pastries, plates desserts, special occasion cakes and breads. While working on the East Coast, Mary would also regularly do cooking demos and teach classes. She is always eager to learn and try new things.
Year started: 2022
Favorite item that we make: Confit Turkey Legs
Random Fact: Partook in a Guinness Book World Record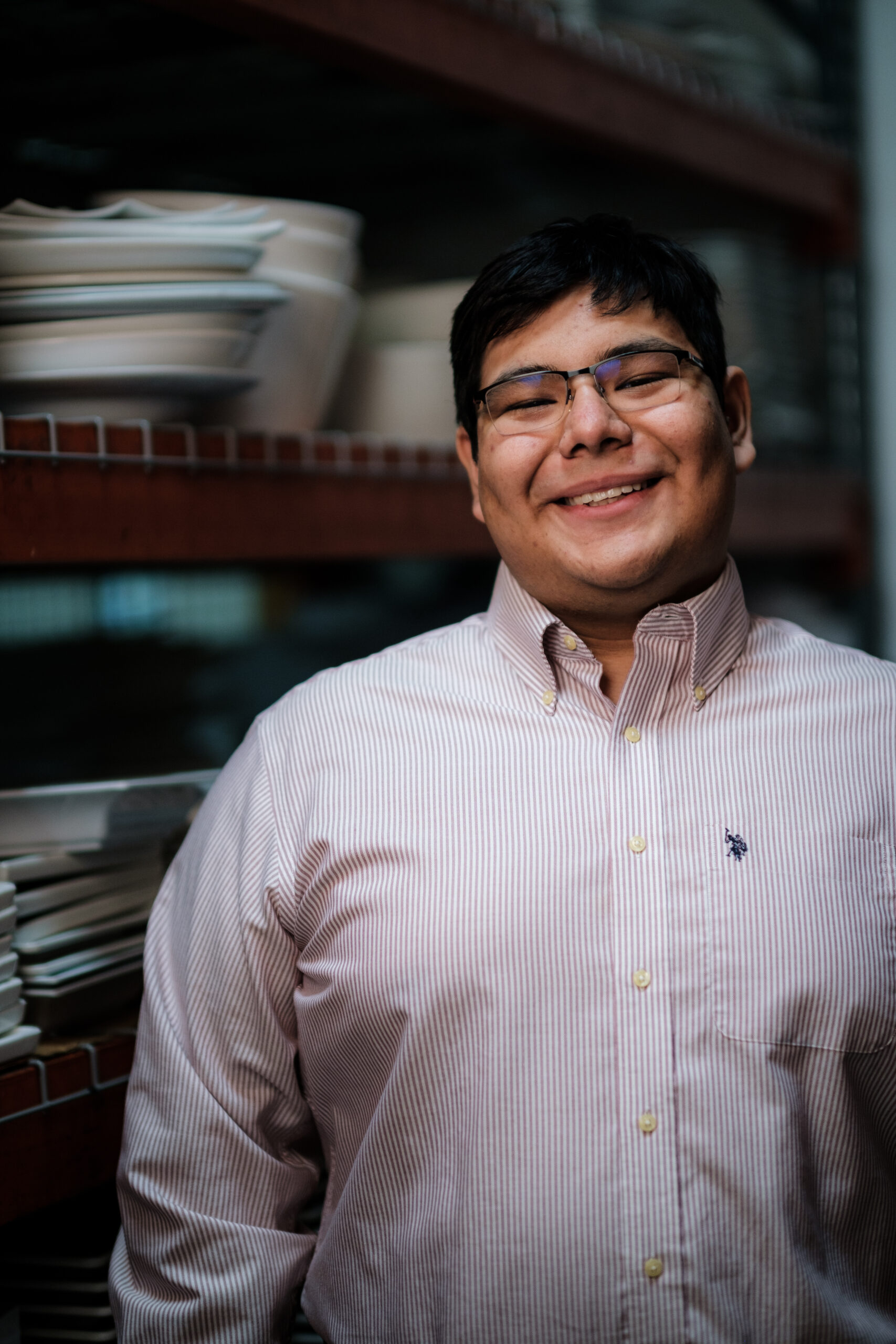 RAFAEL NUNEZ
FUNCTION DIRECTOR
Rafael was born and raised in Chicago. He attended Von Steuben metropolitan science center where he participated in engineering/robotics club, Opt4STEM Energy Academy in partnership with Exelon and Illinois Institute of Technology, and baseball. Catering by Michaels was his first job, and he loves the environment and the people. He has been growing with the company ever since. Outside of work, he enjoys spending time playing video games competitively, as well as spending time with friends, going to amusement parks, and playing with his dogs.
Year started: 2017
Favorite item that we make: Peanut butter & jelly ho hos
Random Fact: His competitive gaming team made it to the top 10 in the US in MLG Gamebattles for Call of Duty: Black Ops 3
JULIE RATOWITZ
FUNCTION DIRECTOR
Bio coming soon