It's hard to think of something we love more than wedding season.
While Gina + Quentin's wedding didn't have any specific theme per say, the event was elegant and romantic. The beautiful and non-traditional location is really what set this wedding apart.
The North Bay Pavilion at Independence Grove is a rustic outdoor event space situated on the scenic North Bay. The striking covered cedar pavilion features high ceilings, black iron, and cedar timbers that add to the natural ambiance. A large white tent expanded the waterfront space with beautiful white floral arrangements and plenty of candlelight to set the mood.
Photography: Evan Perigo Photography


COCKTAILS
(Served on Silver Trays)
House Sparkling Wine, House White & Red Wine
+ UV Blue Raspberry Vodka & Lemonade

TRAY PASSED HORS D'OEUVRES
(On Silver & Eclectic Trays, with Fresh Floral Blooms and Greenery)
Vegetarian Summer Rolls
Cellophane Noodles, Shiitake Mushroom, Carrot,
Green Bell Pepper, Bean Sprouts, Scallion and
Fresh Herbs wrapped in Rice Paper accompanied
by Nuoc Cham & Chunky Peanut Sauces
Salata Caprese Stack
With Cherry Tomato Slice, Fresh Mozzarella
Balsamico and Basil Pesto in a Frico Cup
Spicy Tuna, Cucumber and Masago in a Sesame
and Wasabi Infused Won Ton Cone
Artichoke Parmesan Puffs
Black and White Sesame Encrusted Beef Saté
Served with Thai Peanut Dipping Sauce
Crispy Asparagus Straws 
Wrapped with Prosciutto and Parmesan Cheese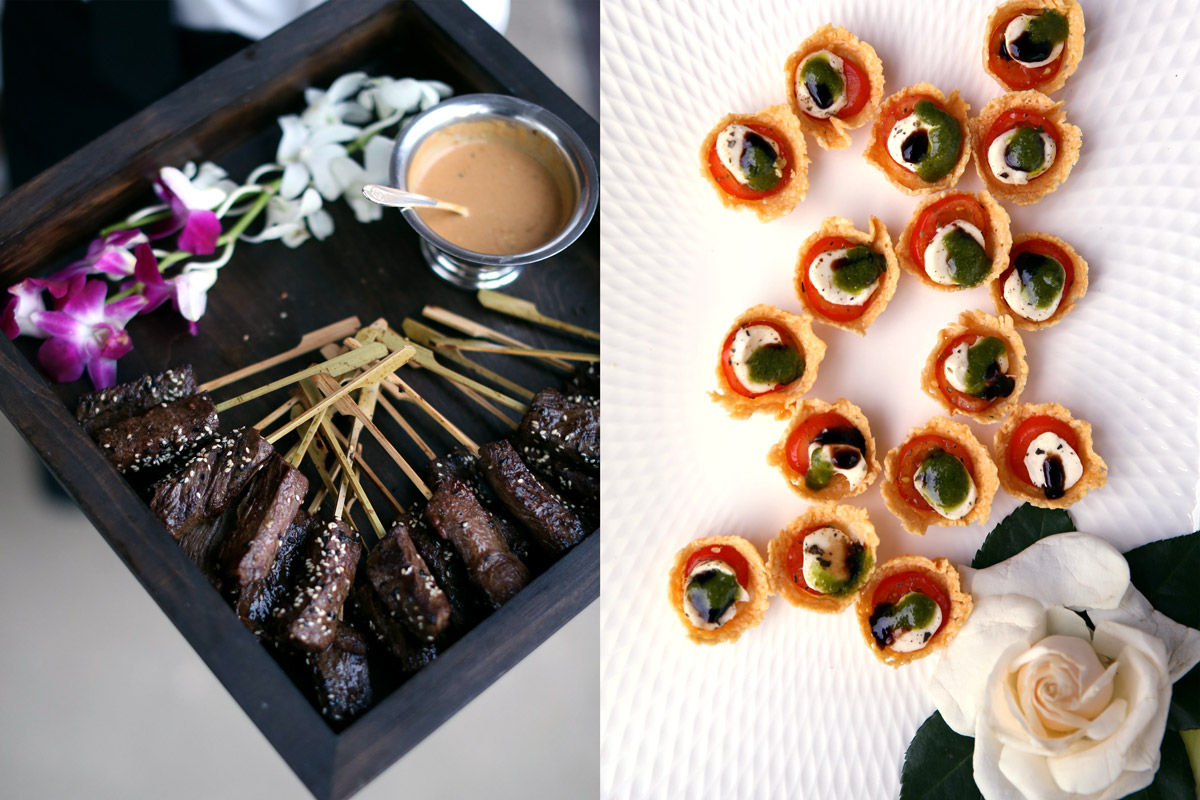 PLATED FIRST COURSE
House Salad
Romaine, Boston Bibb, Radicchio and Red Leaf Lettuce,
Carrot, Julienned Yellow Squash Zucchini, and Roasted Beet,
Cherry Tomatoes and Radish Slices, tossed with
our Al Pastor Vinaigrette and topped with a Carrot Ribbon.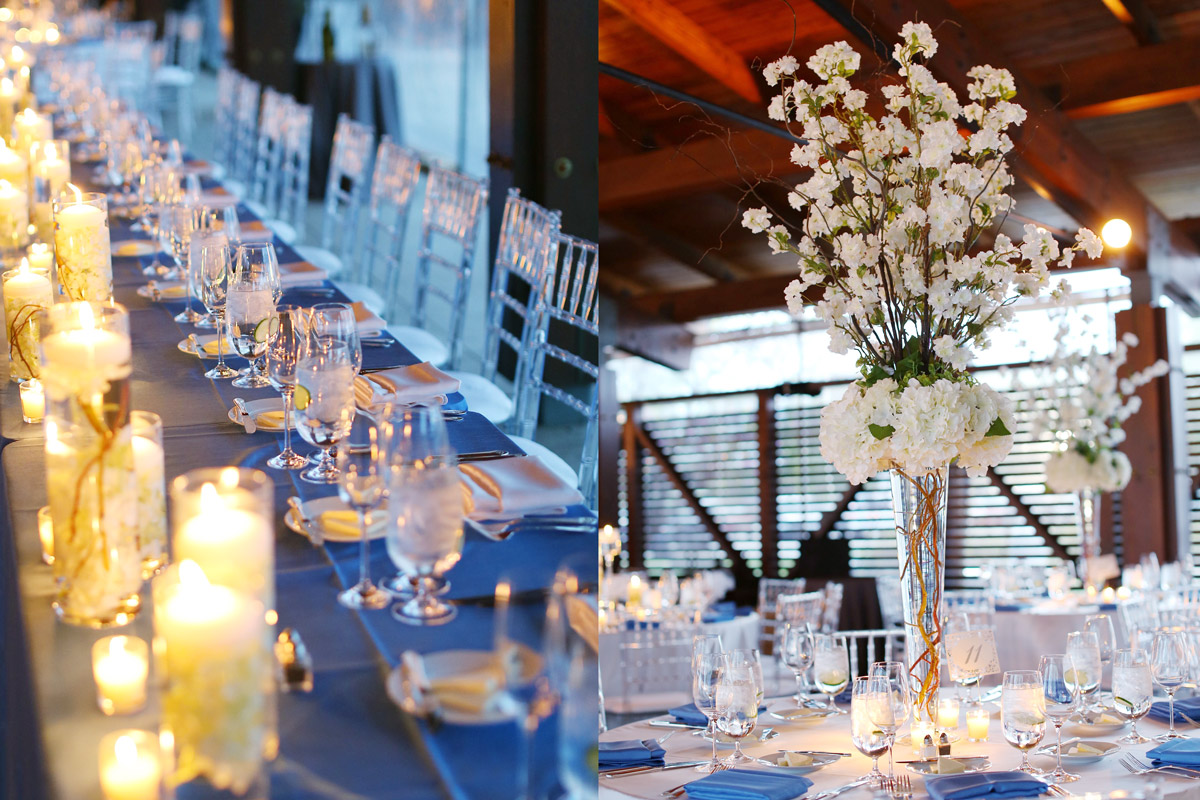 PLATED ENTRÉE
Chicken Napoleon
Layers of Chicken Paillard, Sautéed Spinach, Portobello Mushroom
and Tomato Concassé, napped with Port Wine Demi.
&
Petite Filet
Wild Mushroom Risotto Cake, Sautéed Fresh Green Beans
& Baby Carrot, napped with our Wild Mushroom Sauce +
a fresh Chervil Sprig Garnish.
CUPCAKE STATION
Wedding Cupcake Display
LATE NIGHT SNACK
(Server Assisted)
Lou Malnati's Deep Dish Pizza
Cheese, Cheese + Sausage, Cheese + Pepperoni,
Thin Crust with Cheese + Sausage, and
Thin Crust with Cheese + Pepperoni.