It's hard to think of a person at Catering by Michaels that knows the business better than delivery driver Alexander Rufus. After all, he's the person charged with transporting food to many catering clients, answering any customer questions on-site, and ensuring that food arrives just as good as when it left our kitchen.
Here's a look at a day in the life of a delivery driver at Catering by Michaels.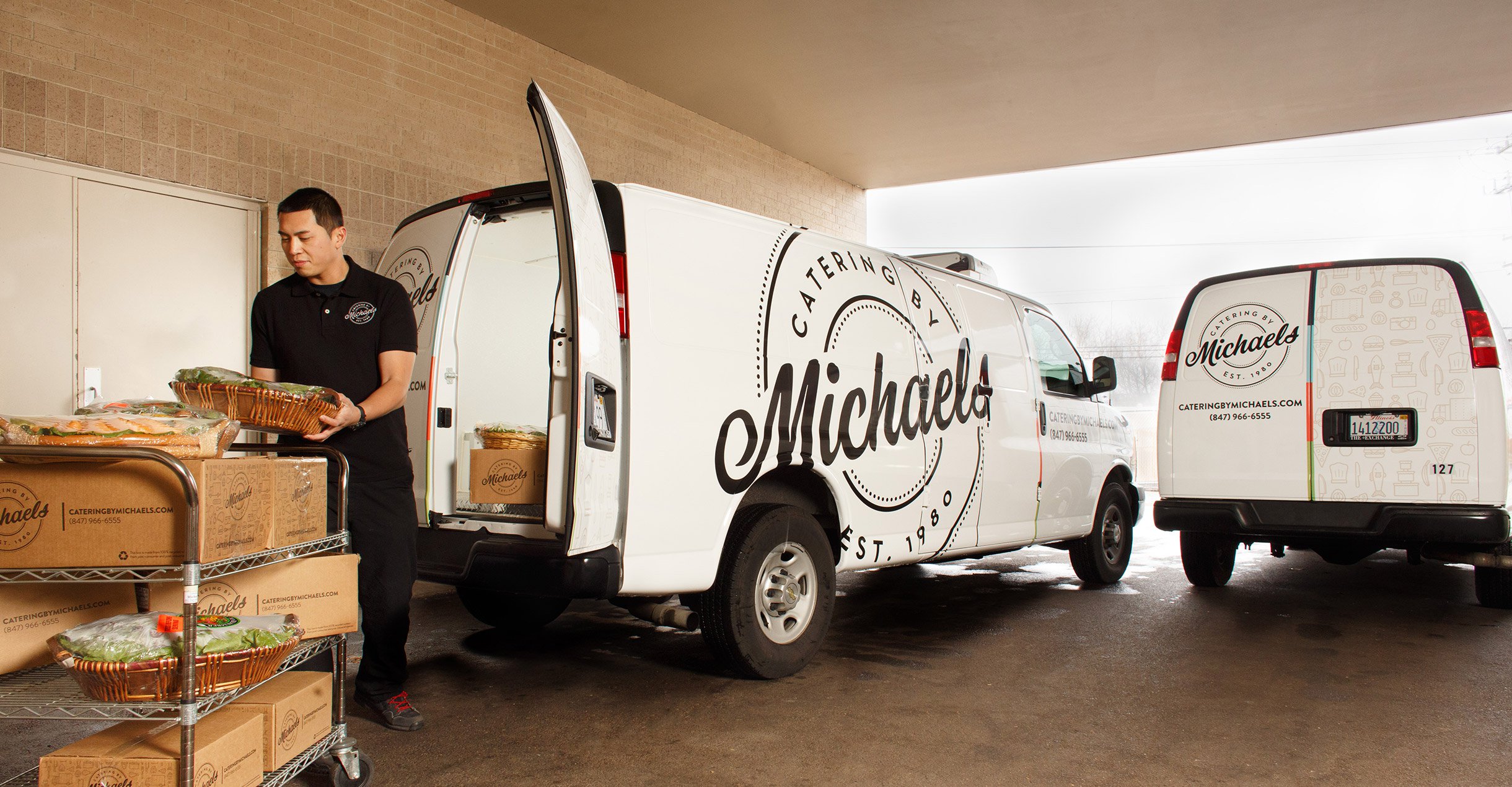 What are the main responsibilities of a Driver?
It's pretty straightforward – our main goal is to make deliveries within a given timeframe. Sometimes, we have to manage multiple orders at once. We must be sure to be quick, courteous, and oftentimes set up food for the clients once we reach their destination.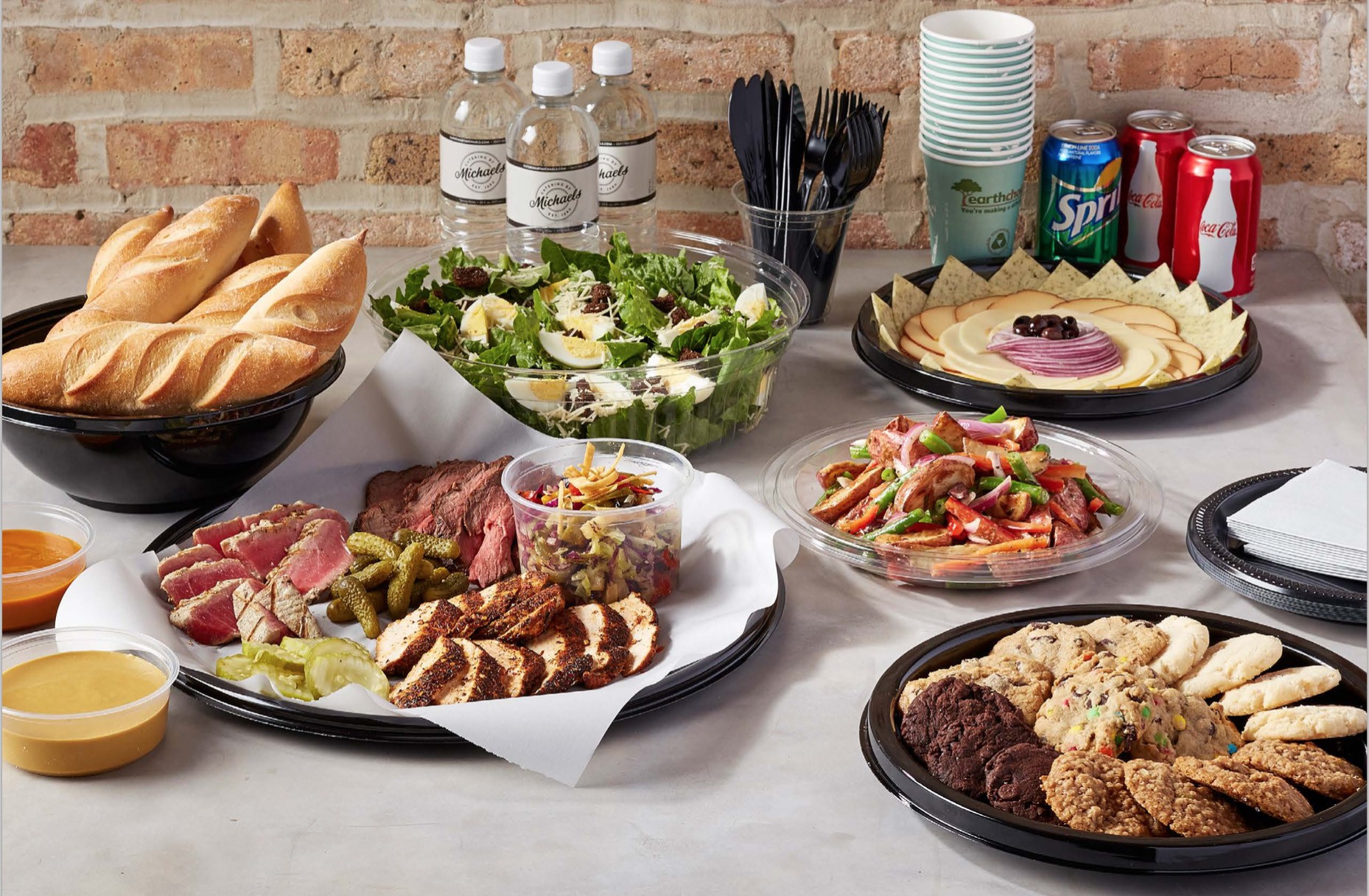 What does that look like on a daily basis, and in general?
A delivery driver has to come in to grab the contracts for the day, pull your orders, and check-in with management. After this final check, drivers take note of equipment that will be picked up later, and then load up orders according to the order they are to be delivered. When arriving at the venue, I have to get the customer's John Hancock and set up the spread of food if necessary.
What's the most you've driven in a day? How does that compare to the average?
The most I've driven in a day to reach a customer was probably about 4 hours. But honestly, every day is different than the day before – we don't really have an average time for driving. Hours are always fluctuating.
How many deliveries did you make during your busiest day on the job?
The most customers I've delivered to in a day was 17, which was during Rosh Hashanah, and Yom Kippur, some of our busiest holidays. On average, each driver typically does 1-5 deliveries per day.
What's the best part of your job?
The best part of my job is getting to drive around to different places, seeing new sights, and just enjoying the scenery Chicago has to offer. It's a great way to learn more about where I live and get ideas for what to do closeby.
What's the hardest part of your job?
The hardest part of being a driver would probably be driving a Class C truck and having to dock at different places. It's not for the faint of heart (or someone who's not 100% confident in their driving abilities).
Favorite type of cuisine?
My favorite type of cuisine would have to be either pizza or steak. I'm not hard to please, and take my indulgences seriously!
What are some of your favorite food items CBM makes?
I'm a huge fan of CBM's white cheddar mac n' cheese – who doesn't love white cheddar (or macaroni!)? I'm also a huge fan of the fajitas, because CBM offers a variety of toppings to choose from.
What event has CBM thrown that you'd most want to be an attendee at?
We once delivered to the Oscar Mayer Mansion. Can you imagine partying there? So surreal.
What advice would you give someone looking to get into a similar role?
Be prepared to work short and long shifts – the hours are not always the same. You have to be flexible in a role such as this.
Anything else worth mentioning?
First, the most memorable place I've ever delivered to was Hallas Hall, the Bears training camp. Second, the furthest states I've ever delivered to include Michigan, Wisconsin, and Indiana.
If you enjoyed this look at a day in the life of a delivery driver, you might also like our other employee spotlights! Check out Executive Vice President Dave Sandler's previous feature on the blog and check back for more in the near future.