There are so many Chicago venues we love, and this week we sat down with Christine Lund, the general manager of Artifact Events. Christine told us all about why people would host an event at the space, things to keep in mind when booking, and other unique aspects of the venue and Ravenswood neighborhood in which it resides!
Q: What events typically take place in this venue?
A: We handle mostly weddings, then social and nonprofit events and lastly corporate.  
Weddings have a longer lead time. In the summer, we see less of a "wedding season" with more happening throughout the rest of the year. Corporate events have more of a set time each year when they usually occur (ex. Summer, holiday, etc.).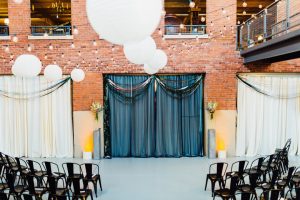 Q: What are your favorite events to host?
A: We love imaginative events with a specific theme. Also, events open to the public are fun and something different. We recently hosted the Modern Luxury Brides issue release party and the Time Out Bar Awards. It was really fun to see all of the creative ingredients going into each menu item and cocktail!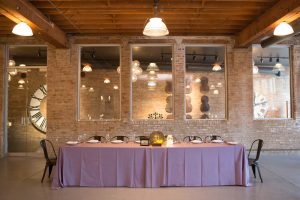 Q: What is your favorite spot in Ravenswood?
A: Personally, I'm obsessed with Spoken Café – they have great coffee and lunch! I'm glad it's a close proximity from the Artifact Events space.
Q: What's your favorite thing about the Ravenswood neighborhood?
A: It is such an artsy neighborhood with a relaxed and casual vibe. There are nice people, lots of fun shopping, and plenty of pretty green space.
Q: What's your favorite feature of the Artifact Events space?
A: I love the uniqueness of the space, which is much in part due to the artifacts decorating it. I love the lights, wood and beams in the loft because it has character, but with a relaxed feel. Also, because our venue is made up of multiple buildings put together, it makes it very interesting.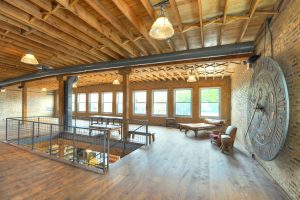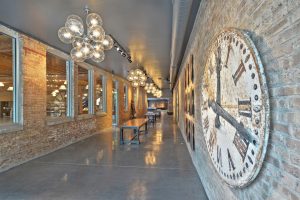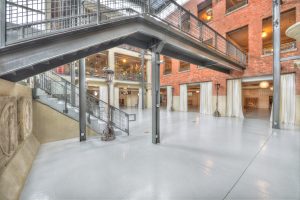 Q: What's the inspiration behind the name "Artifact Events"?
A: It comes from the artifacts that are throughout the building as well as the store (Architectural Artifacts) located inside. We travel the globe to bring visitors an amazing array of elegant, unusual treasures for your home, garden, and office.
Q: How do guests usually get to Artifact Events?
A: We are extremely accessible via public transportation, being right off the CTA Brown Line (Montrose stop) and also right off a Metra stop. There is also free street parking for those who prefer to drive!
Q: Is there anything else you want people to know about Artifact Events?
A: I definitely think it's important to share how we've evolved. We are making upgrades constantly and have completely changed within the past few years. If you haven't been here in awhile, definitely come in for a visit – you might be surprised by what you see!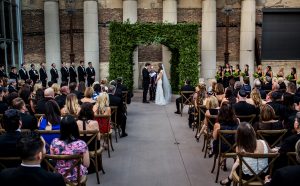 Q: What's the nicest thing a customer has ever said about Artifact Events?
A: Customers love the feel of the space. Many have also said that their experience working with Klea (our other event coordinator) and myself have helped sell the space. It really pays off to extend your venue region outside of the Chicago Loop!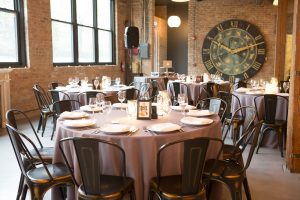 Q: What's the typical availability for events throughout the year? If someone is interested in booking an event, how far ahead do they need to be thinking about this?
A: We're busy! Customers should plan to book 12-18 months out for Saturdays, and 6-12 months out for Fridays and Sundays.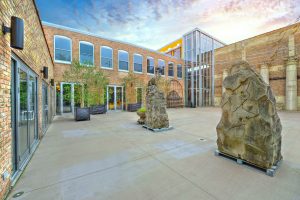 Artifact Events is one of many Chicago venues we love. Take a look at our venue page for additional venue partners and ideas for where to throw your next event!