Chicago has recently become more and more sought after as a destination for prestigious events that the whole nation watches eagerly. Most recently, Chicago played host to the James Beard Awards. For those who aren't familiar, it's basically the Oscars for restaurateurs. Just days before that, Chicago played host to the NFL Draft. Needless to say, it's been a busy month in the second city!
2016 was actually the second time that both the James Beard Awards and the NFL Draft were in Chicago. We're hoping to see both events in Chicago for the foreseeable future, and it's looking like it may happen (with a definite yes for the James Beard Awards)!
On a more personal note with regards to these exciting happenings, Catering by Michaels was honored to be chosen as the exclusive caterer for this year's NFL Draft Town VIP areas. Obviously, we were excited to have the event in Chicago again and even more excited to be able to take part in it!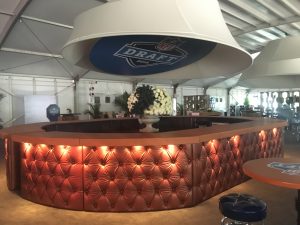 Here's a look at the event and the delicious treats we made for attendees.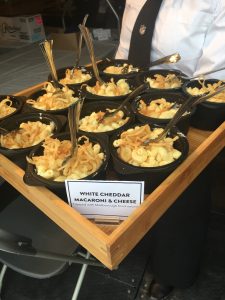 We prepared a total of 7 different menus for the event from Thursday through Saturday. Each of these menus focused on small plates and passed appetizers, as many people were staying busy with the various events at the NFL Draft in Chicago.
The overarching theme of our offerings was upscale comfort food. We wanted to give a gourmet spin on the types of things you'd expect to snack on at a Super Bowl party.
Some crowd favorites included:
White cheddar macaroni and cheese topped with Marlborough onions and served in individual cassoulets
Sweet 'n salty s'mores with candied bacon, torched marshmallows, and chocolate ganache served on brown sugar shortbread cookies.
Spaghetti tuille and miniature meatballs served on individual spoons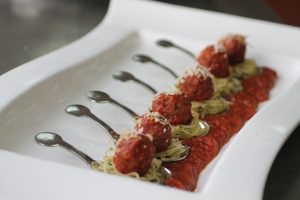 Of course, we also drew inspiration from the great food city around us, and provided handhelds in the spirit of Chicago, like our Prime Rib Italian Beef with Bone Marrow "Au Jus".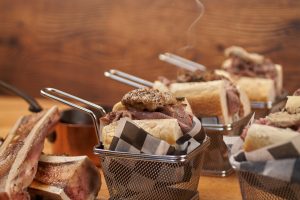 Our bite-sized portions made it easy for the NFL Draft VIPs to try a little bit of everything without getting too full to enjoy all that NFL Draft Town had to offer.
Crowd favorites included our street-food inspired Buffalo Chicken Spin Art action station.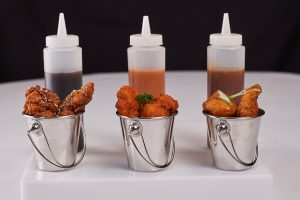 And we saw a lot of smiles when we handed out these Tiramisu Push Pops: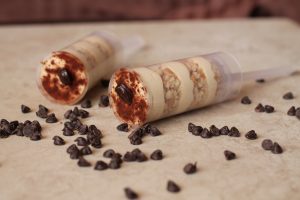 Ever wish you could be on Food Network's Chopped, but everyone wins?
We had a lot of fun taking on the creative challenge of incorporating sponsor products into our menu, like these Budweiser Braised Short Rib Quesadillas: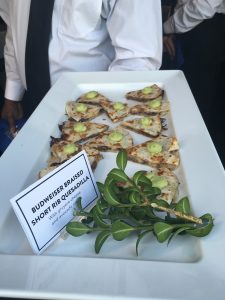 And these New England Lobster Rolls and Lay's Kettle Cooked Original Potato Chips.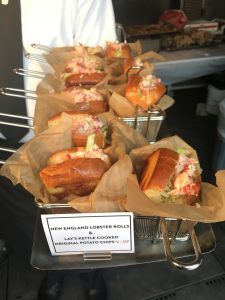 We think it's safe to say that nobody left hungry or unsatisfied with this inventive mix of dishes specially prepared for the occasion.
We'd like to thank the NFL Draft for giving us the opportunity to bring our vision to life at this year's NFL Draft in Chicago. We hope to have the opportunity again – you sure can't beat the backdrop our beautiful skyline provides for events such as these!
Which dish from the NFL Draft in Chicago are you most interested in sinking your teeth into? We'd love your feedback in the comments!