We're pretty notorious for our ability to cater many Jewish holidays in style, with respect to traditional foods and their cultural significance. While we take pride in the menus we put together specifically for holidays like Passover, Hanukkah, Yom Kippur, and Rosh Hashanah, there's something special about being asked to take part in the Jewish coming of age celebrations for boys and girls: bar mitzvahs and bat mitzvahs.
We recently catered perhaps the coolest bar mitzvah, ever. The whole event revolved around a baseball theme, and was over the top in the best possible way.
All photos provided courtesy of Jai Girard Photography.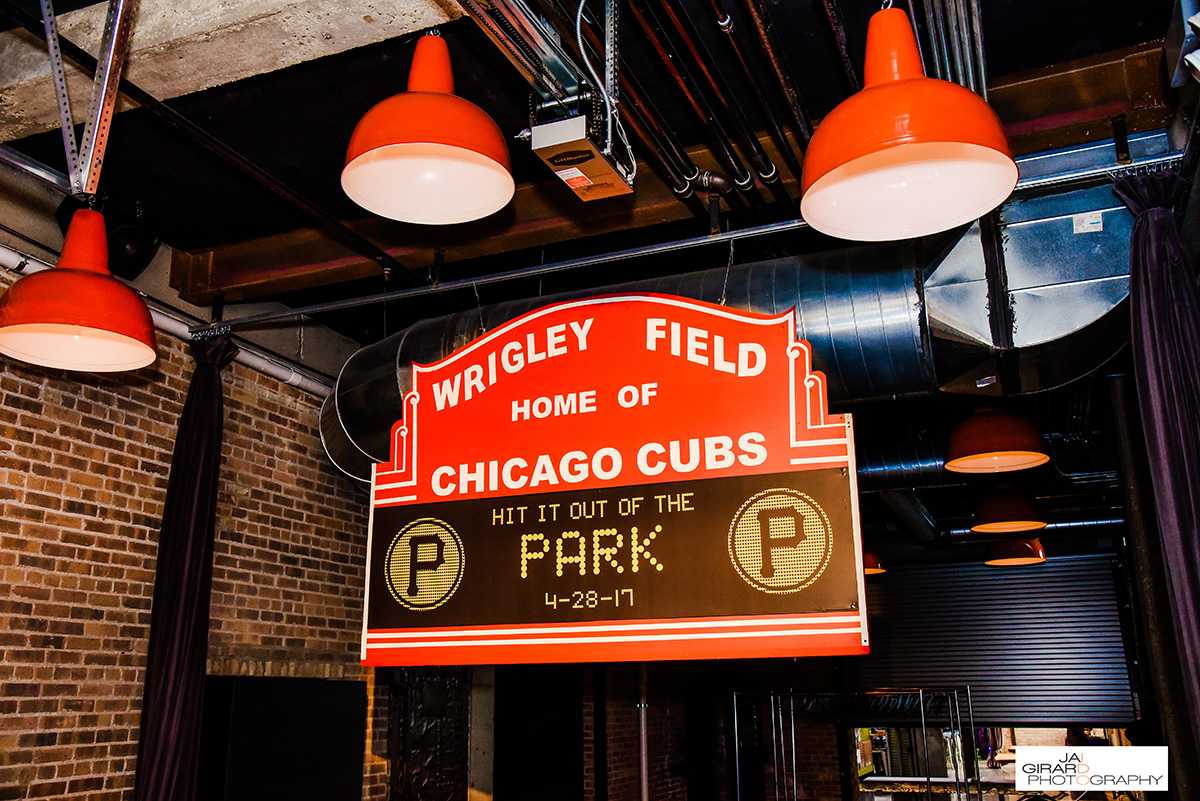 Decorations were customized for the man of the hour, Parker, in the spirit of his favorite sport.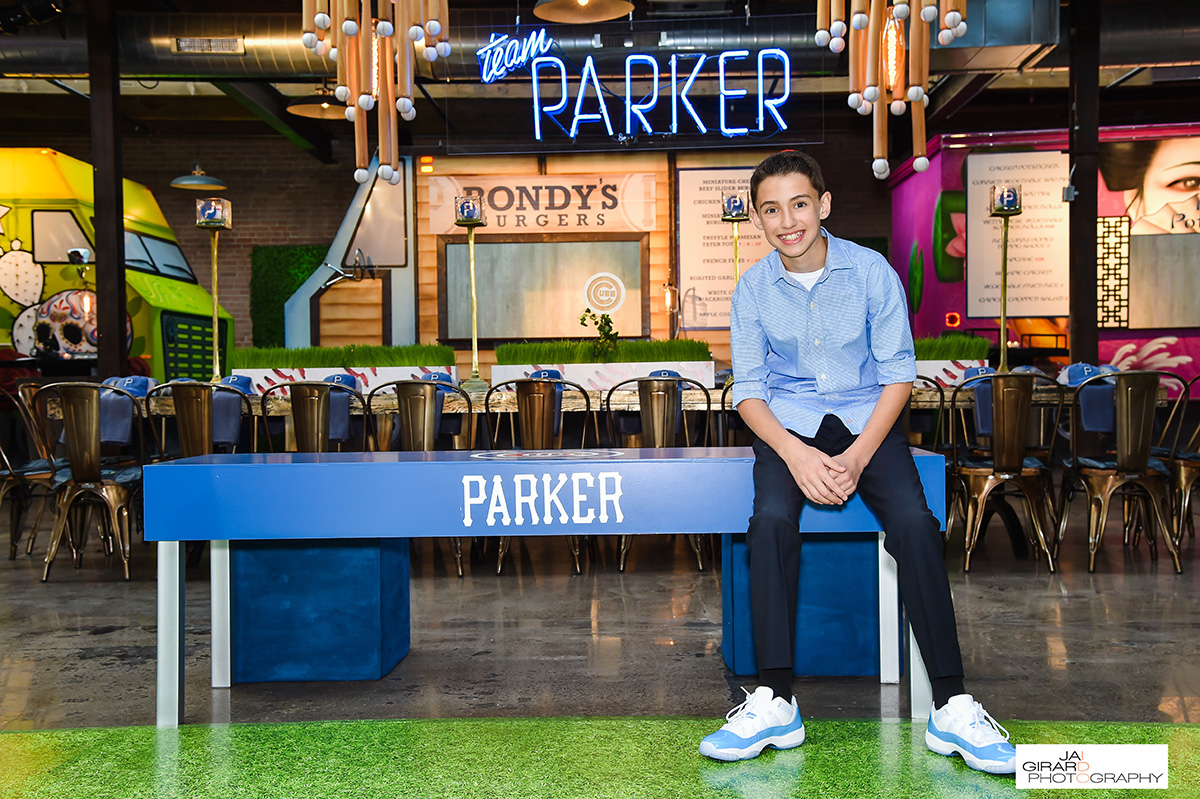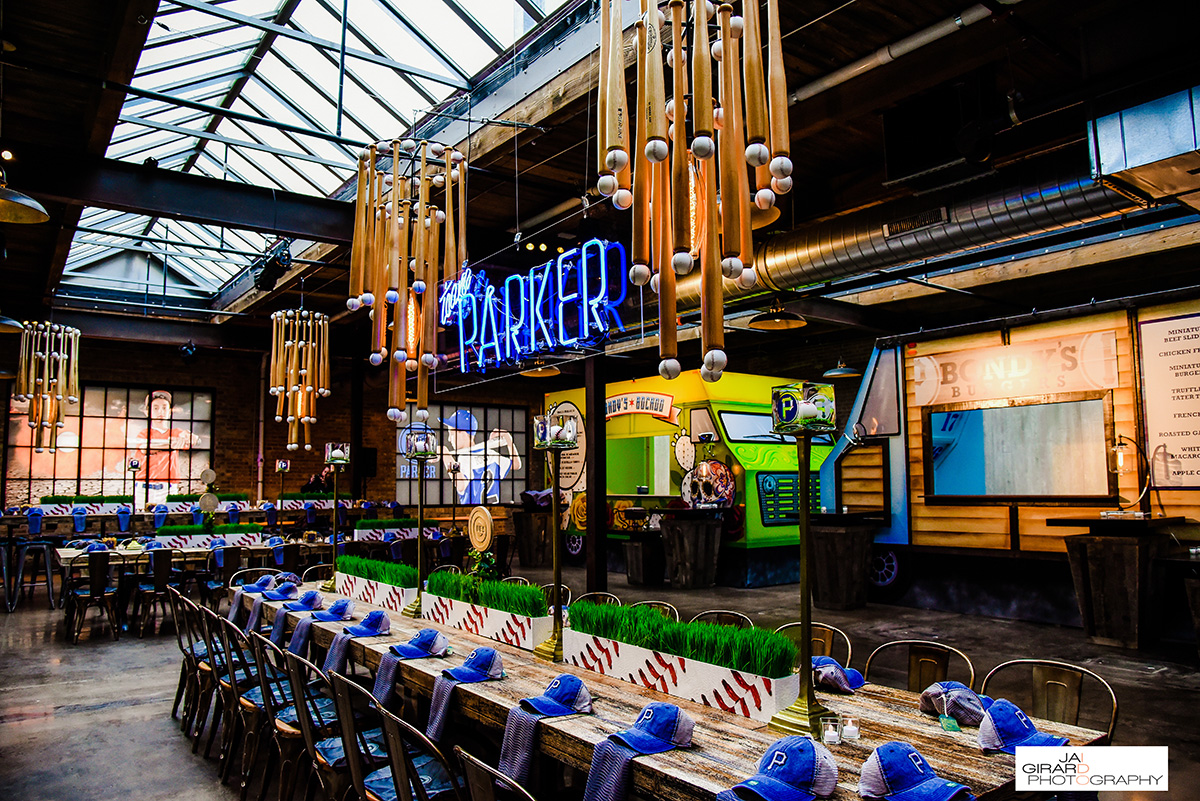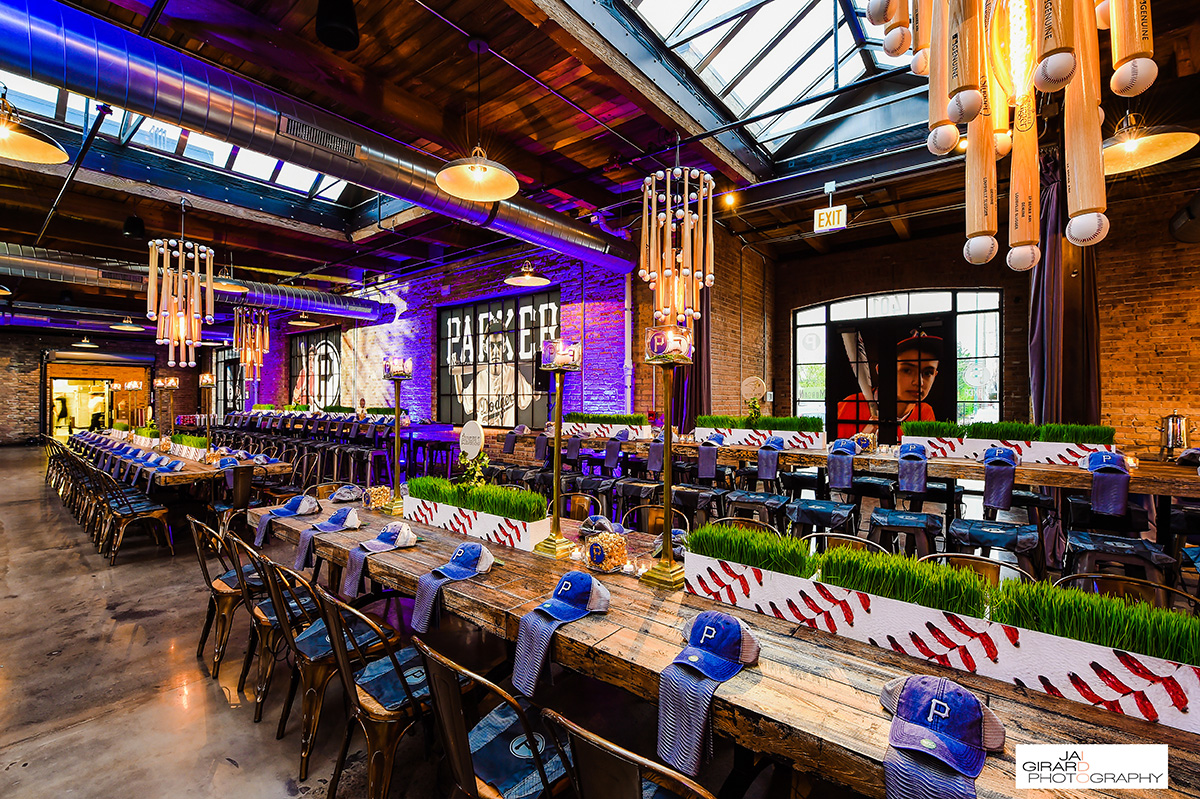 Our team put together a number of action stations designed to look like food trucks, with ballpark-style food.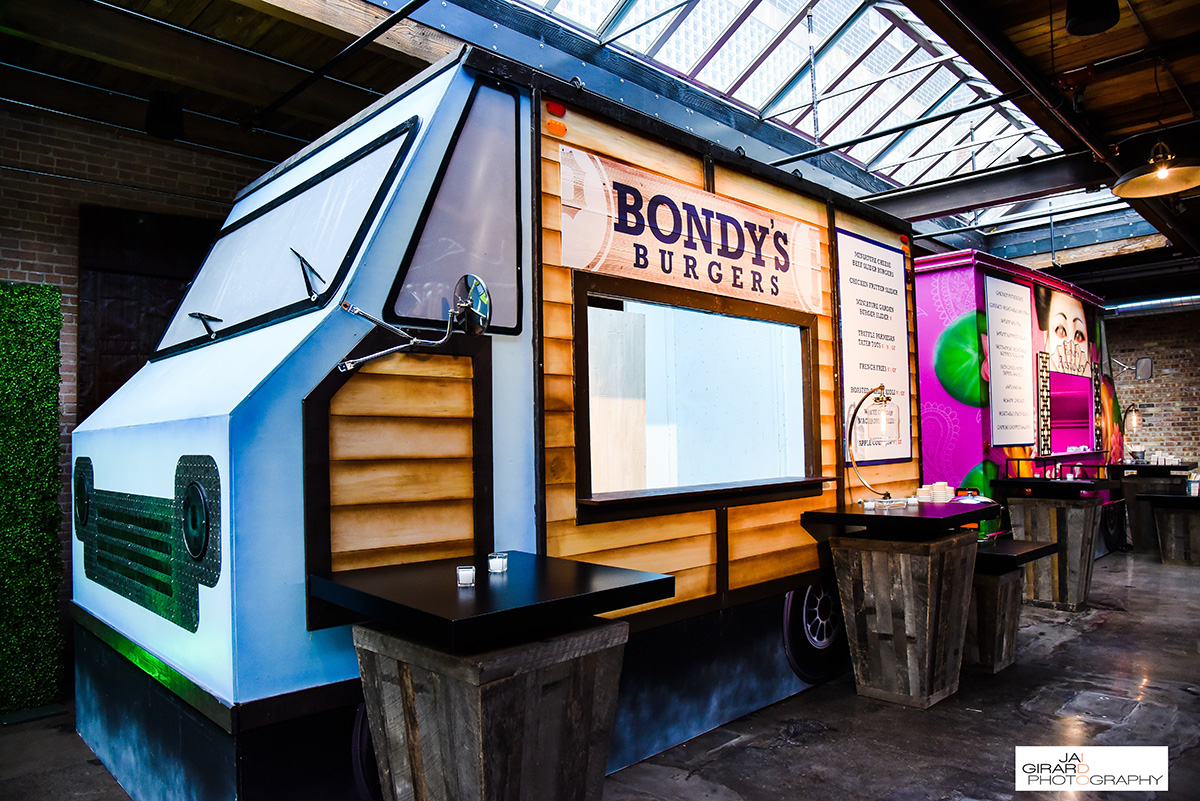 Passed appetizers, plated dishes, and various dinner stations ensured that no guest left hungry.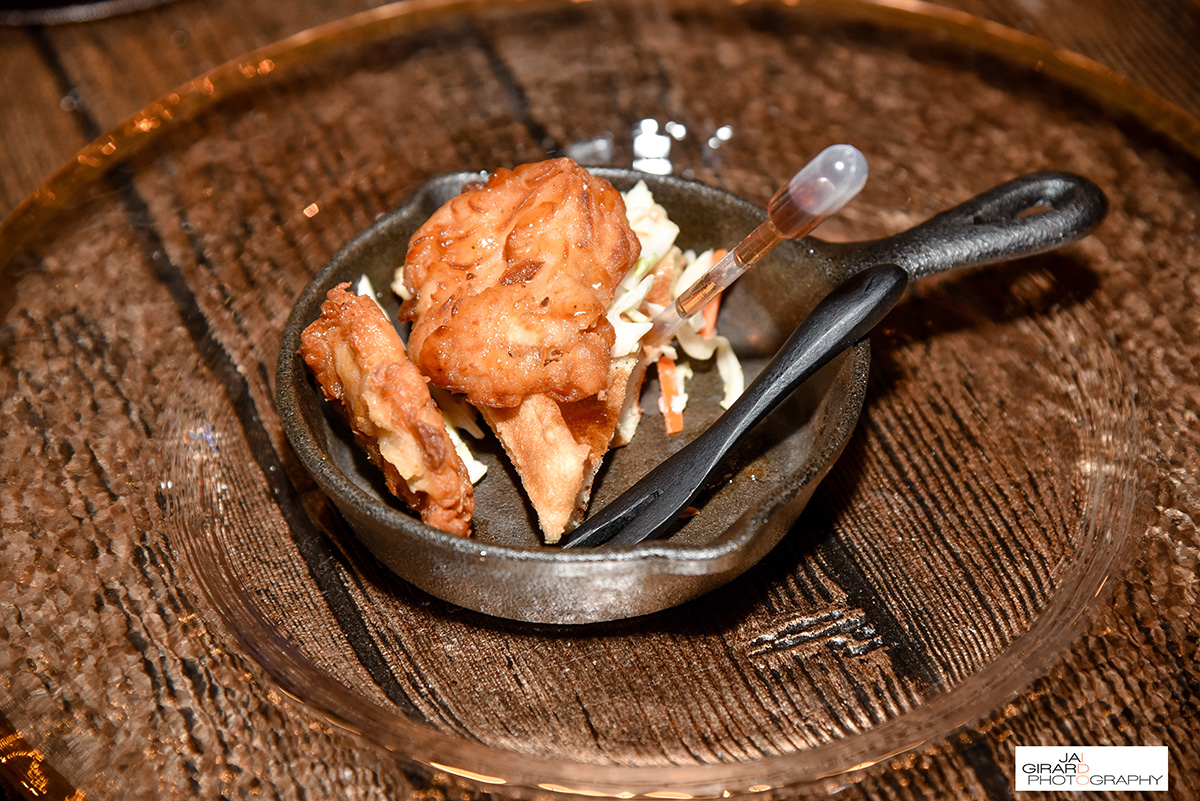 FRIED CHICKEN 'N WAFFLES
With southern coleslaw and a pipette of maple syrup,
served in a miniature case iron skillet with mini bamboo fork.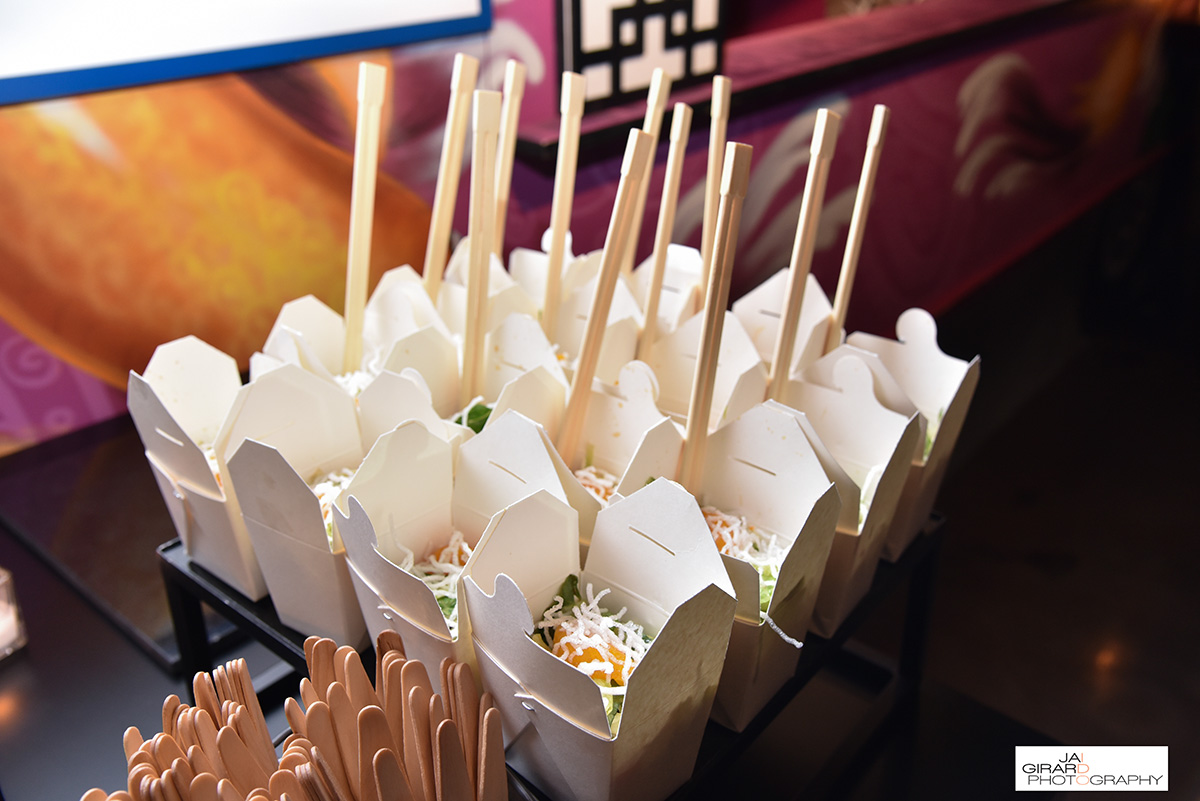 CHINESE CHOPPED SALAD
Romaine and iceberg lettuce, red pepper, celery, scallions, cilantro, mandarin oranges, toasted sesame seeds and rice stick noodles, tossed in our homemade ginger soy vinaigrette. 
And last but definitely not least was an incredible spread of delicious desserts. We made sure there was something for every sweet tooth!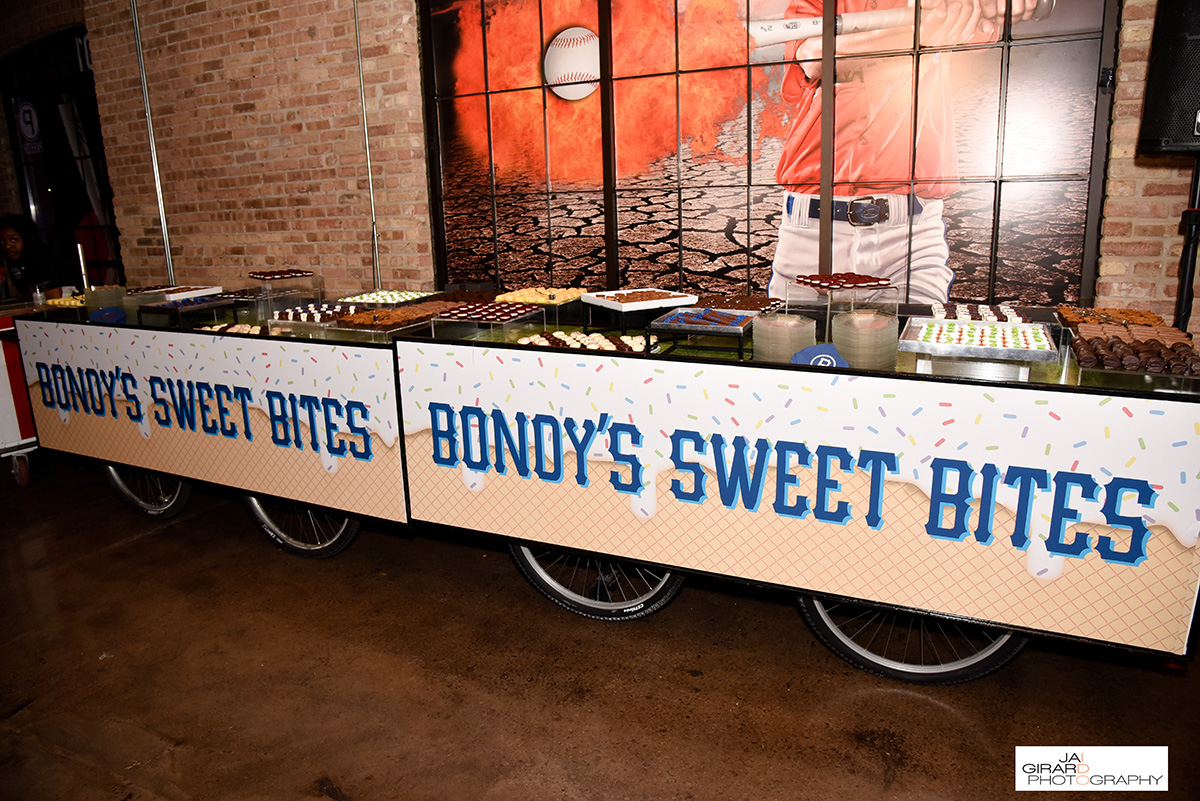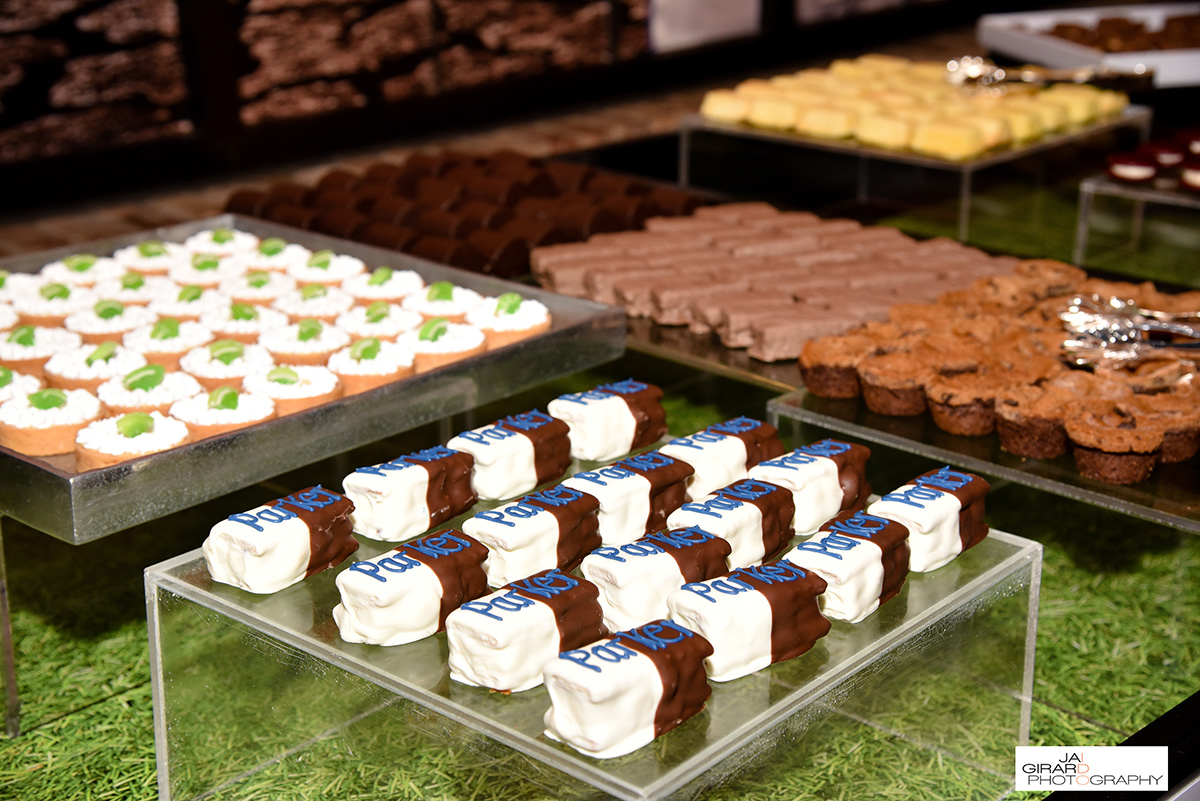 DISPLAY OF HOMEMADE CANDY BARS, WHOOPIE PIES, AND BROOKIES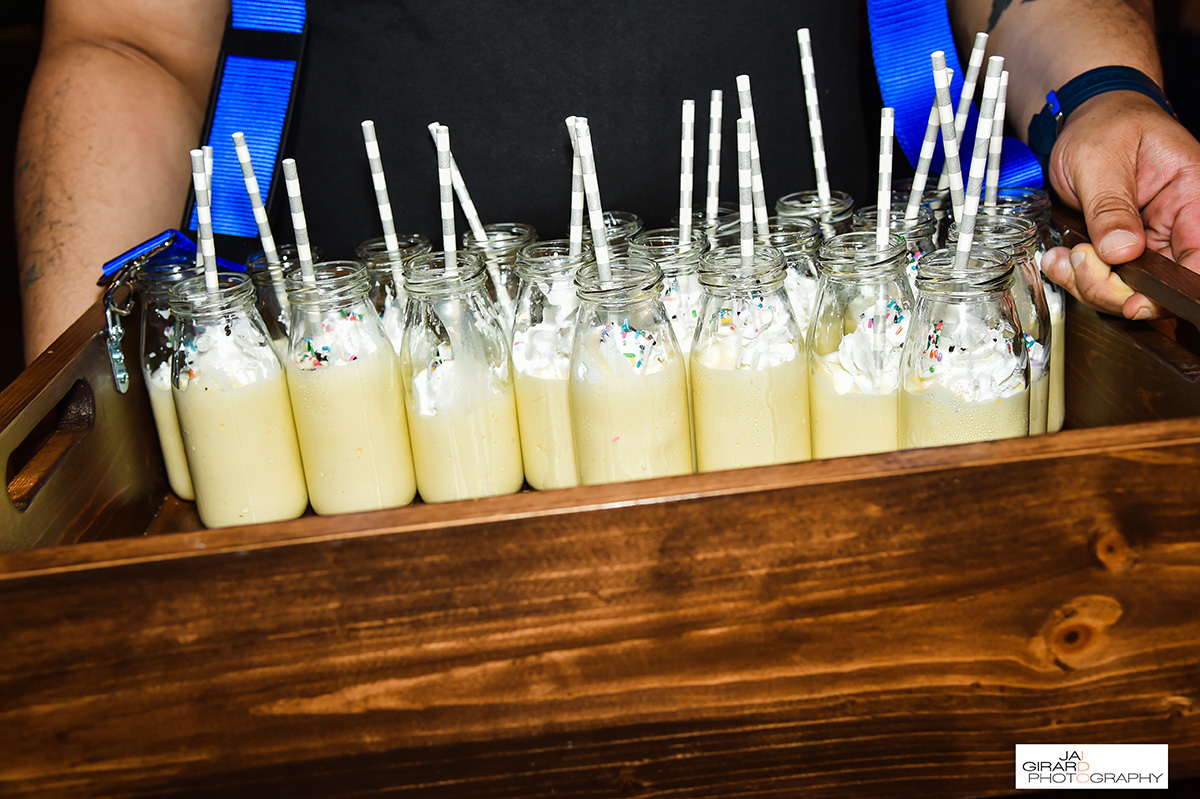 VANILLA AND CHOCOLATE MILKSHAKES
Topped with whipped cream, rainbow sprinkles, a maraschino cherry and a straw.

"CREATE YOUR OWN" DESIGNER DOUGHNUT STATION
Warm, fresh doughnuts prepared on-site. Choice of Cinnabon (pictured above)
and cookie dough filled with chocolate ganache.
Parker's commitment to the baseball theme is what really made this event one for the books. It's safe to say that his guests will be talking about this party for years to come!
If you're in the process of planning a bat or bar mitzvah, a theme can actually make planning easier. As bat and bar mitzvah's revolve around a child coming of age, the theme should take into account your son or daughter's personality and unique taste. And your event certainly doesn't have to be as extravagant as Parker's – even little touches consistent with an overarching theme can make for an exciting bat or bar mitzvah!
Ready to get started? The first step is a quick call. From there, we'll help you plan and coordinate the perfect mitzvah!
VENDOR CREDIT // Photographer: Jai Girard | Planner: Shari Rodin, Life of the Party | Venue: Morgan Manufacturing | Decor: Kehoe Designs | Caterer: Catering by Michaels