Gather round the table, we'll give you a treat. Spinning tops to play with and good things to eat. Cheer comes in all forms throughout the holiday season and for those of Jewish faith, it takes shape through the celebration of Hanukkah (aka The Festival of Lights).
Unlike other holidays within the Jewish calendar that require individuals to fast and abstain from work, such as Passover, Sukkot, and Yom Kippur, Hanukkah festivities are filled with games, gifts, and feasting. Beginning the evening of December 24, many families light menorahs, one candle each night and children receive gifts throughout, such as gelt or money. Games using small wooden tops called dreidels are also played. The dreidel is adorned with lettering across each of its sides that when read together translates to — a great miracle happened there.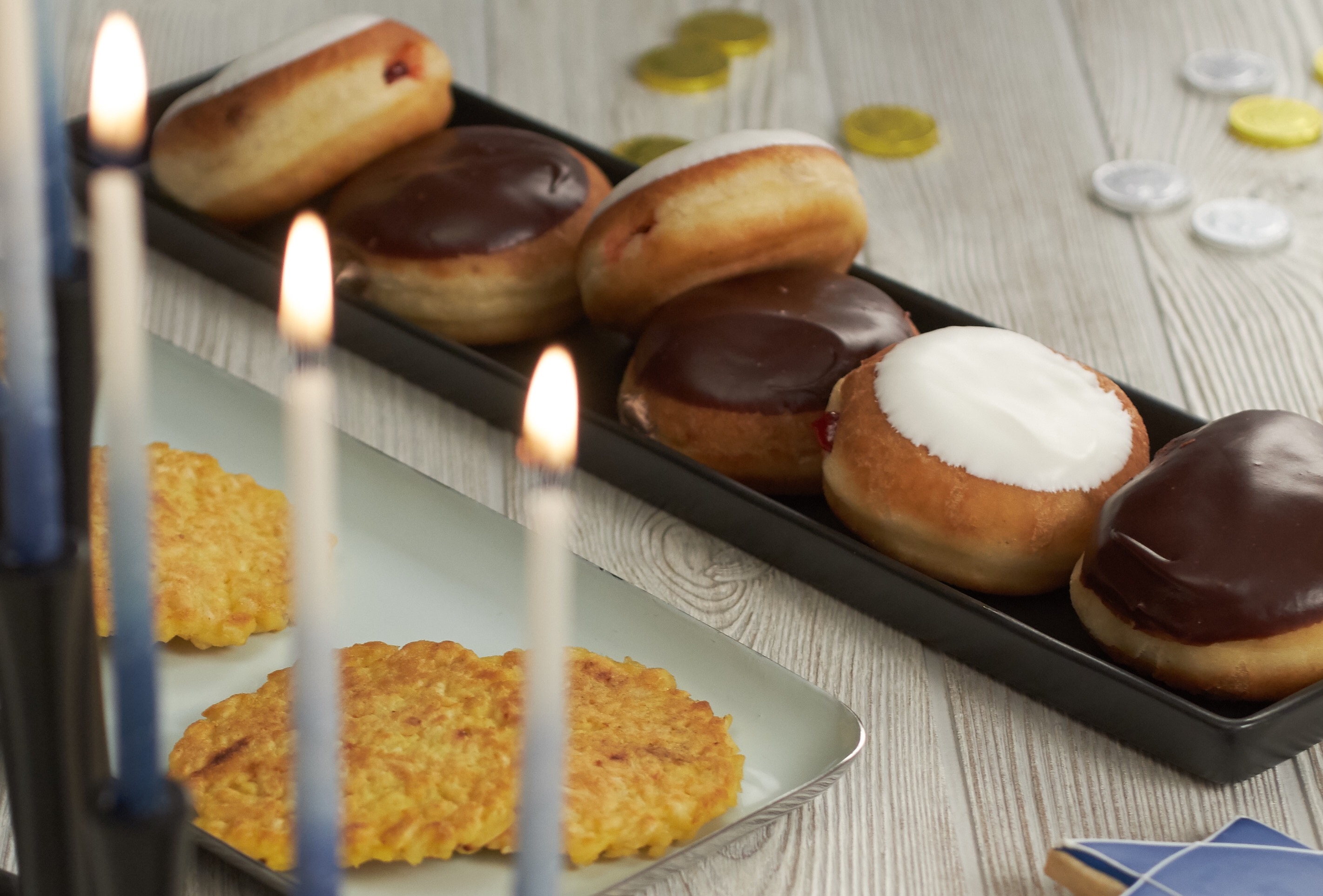 When it comes to setting the table, foods fried in oil along with other traditional Jewish dishes are never in short supply:
Latkes:

Also known as potato pancakes, these comfort food favorites consist of grated or ground potato combined with flour, egg, onion, garlic, and other seasonings fried in oil. Don't forget the applesauce on top!
Sufganiyot:

Who can resist a jelly doughnut? Eaten throughout the festival, these deep-fried bites of dough can be found filled with jelly or custard and sprinklings of powdered sugar.
Beef brisket:

Hearty slices of beef are best accompanied by hearty spoonfuls of gravy.
Noodle kugel:

At first glance, this casserole topped with crunchy egg noodles may seem a little odd, but one taste of this sweet dish and it's time for seconds.
Rugelach:

These crescent-like pastries are often filled with one of a variety of possible ingredients such as raisins, walnuts, cinnamon, chocolate, fruit preserves, and more.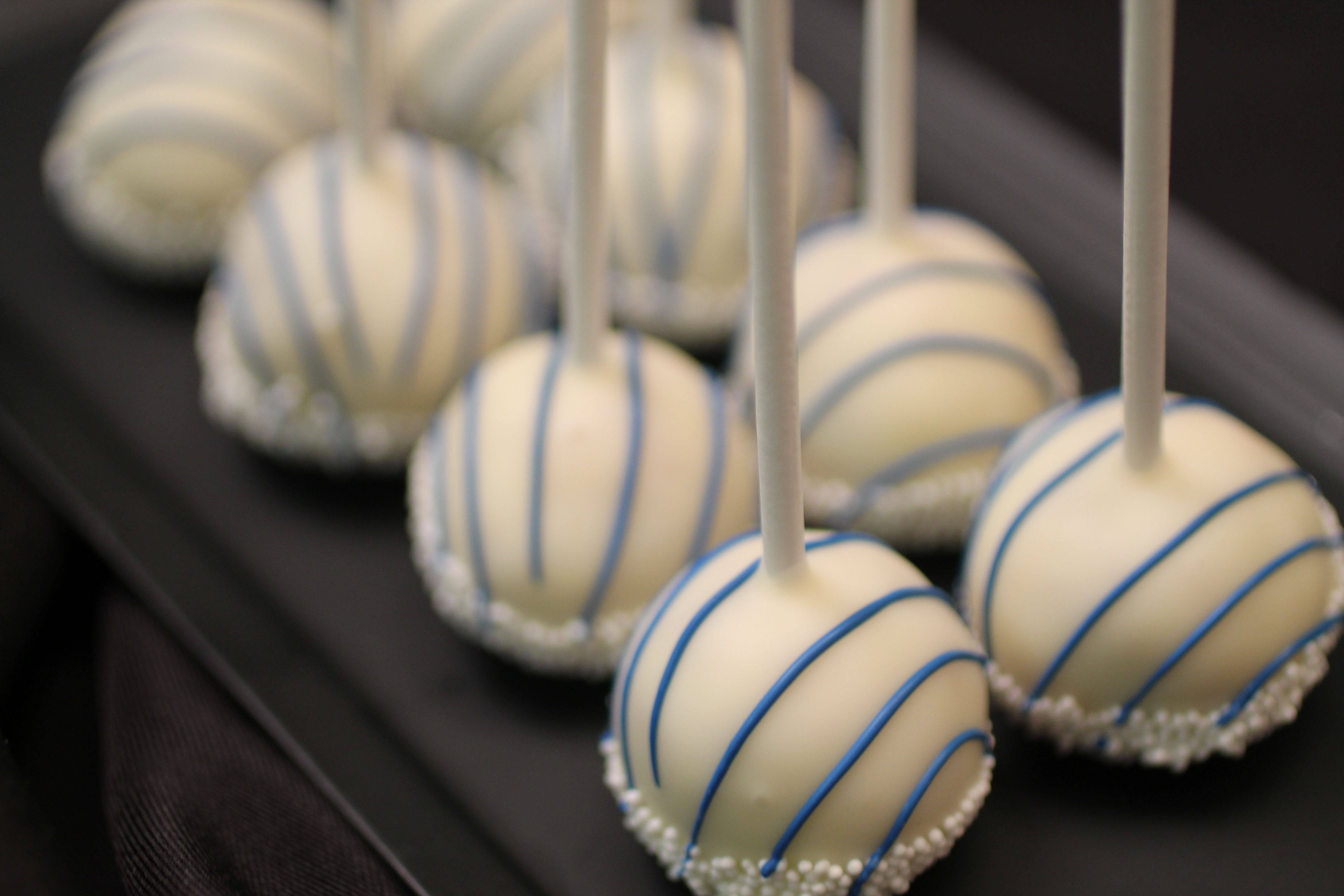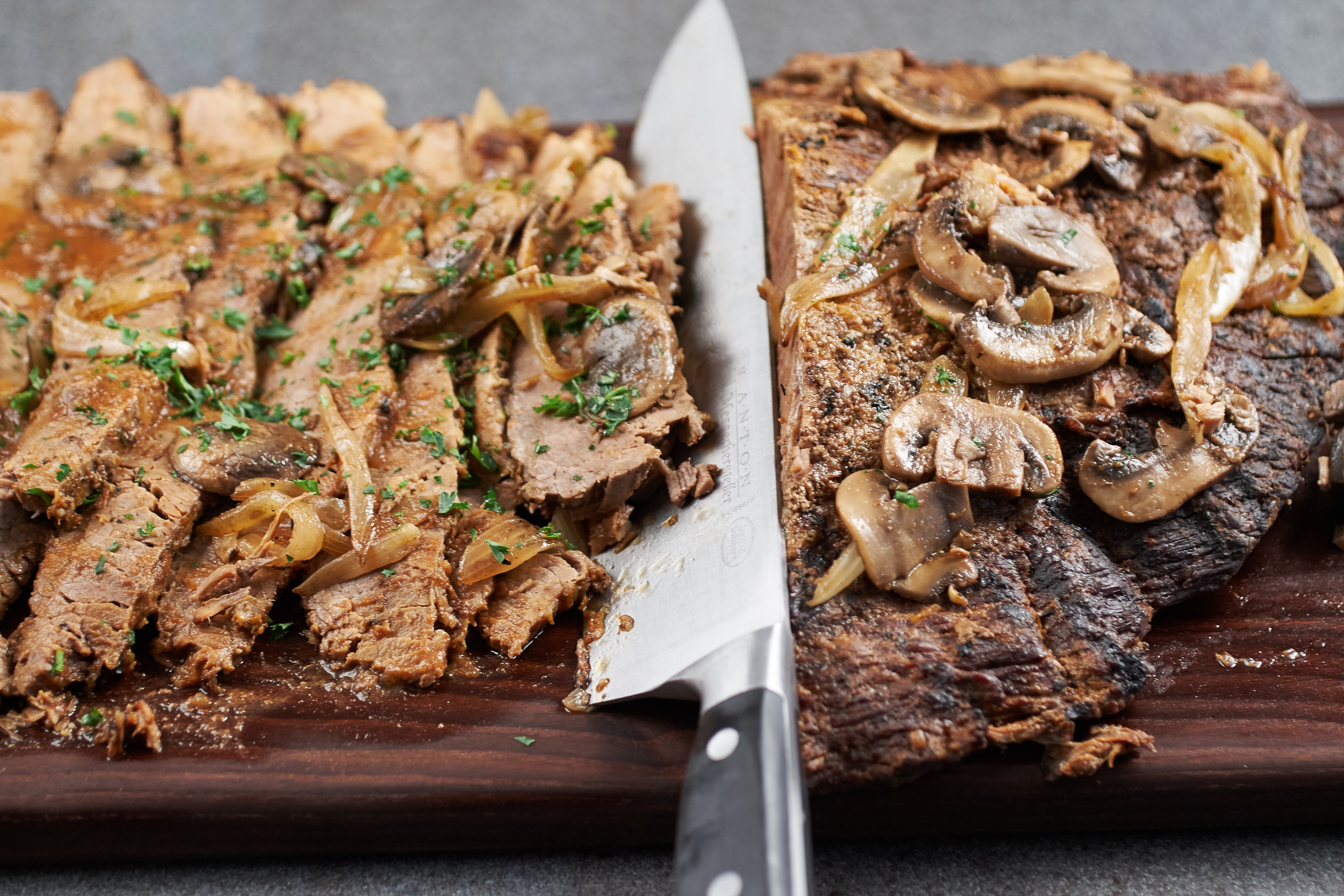 Whether a gathering small or large, let Catering by Michaels give light to your Hanukkah festivities this year. Our Hanukkah menu is filled with traditional favorites, gourmet delights, and dishes for our vegetarian and/or gluten-free friends as well. Remember, all orders must be placed 72 hours in advance of event date. Contact us today at (847) 966-6555 to place yours!