Summer is the perfect time for a picnic! Picnics are a great way for corporate businesses to give back to their employees and show their gratitude for all their steadfast hard work. If you've been chosen to plan your company's annual picnic, then you've come to the right place. We've put together the below tips to help you save time, money, and unnecessary headaches.
Here's how to plan a company picnic with as little stress as possible.
Plan ahead as much as possible.
Easier said than done, right? We understand that it's not always realistic to carve out extra time to plan a company-wide event when you still have your regular job duties to attend to. That's why we strongly recommend putting together a schedule that realistically addresses the complexity of putting together such a large-scale event. This will ideally go back 5-6 months before your planned picnic date to give you enough time to secure a venue, hire a rock star caterer, and give employees enough notice to clear their schedules.
The trick here is to find a caterer who has the experience needed to take this off your plate. And it's a bonus if they have partnerships with picnic venues — that way you can scratch two important to-dos off your list right away, and then breathe a sigh of relief!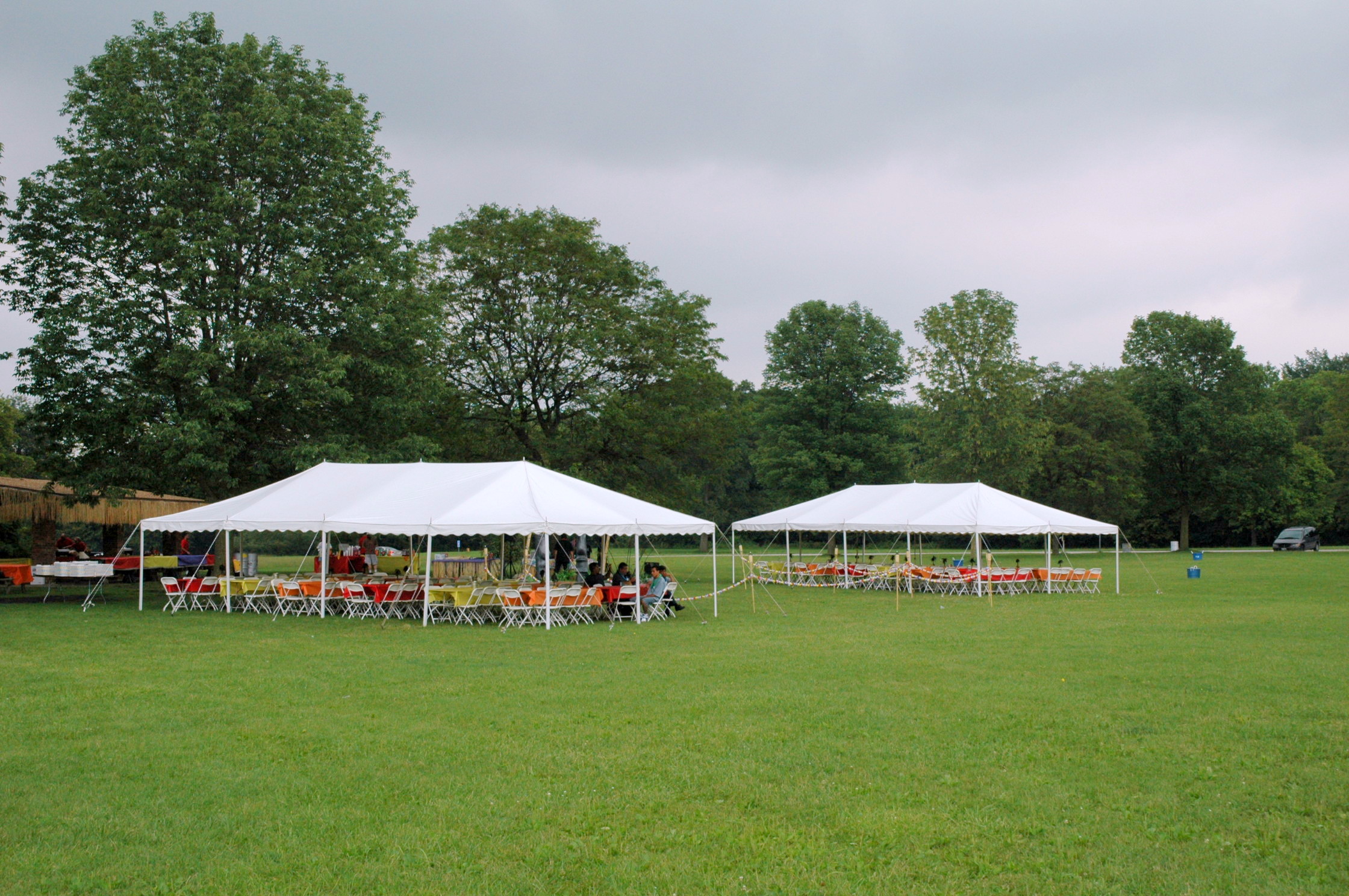 Create a budget.
This one seems obvious, but you'll want to know how much you have to spend before you make any concrete plans. Calculate your price per person so that you can make sure to spend your budget accordingly on the food you'll need to keep guests happy. From a catering perspective, you might want to consider sticking to chicken, beef, or pulled pork, and skip the hamburgers and hot dogs. You'd be surprised how much condiments can add-up! Make sure to ask your caterer for more cost-saving tips.
Survey employee tastes.
Remember, this event is for your employees so offer a few options for them to vote on in terms of:
Location

Games and entertainment

Theme

Food options
Getting buy in for how the picnic will turn out will result in greater enjoyment and appreciation of all your hard work.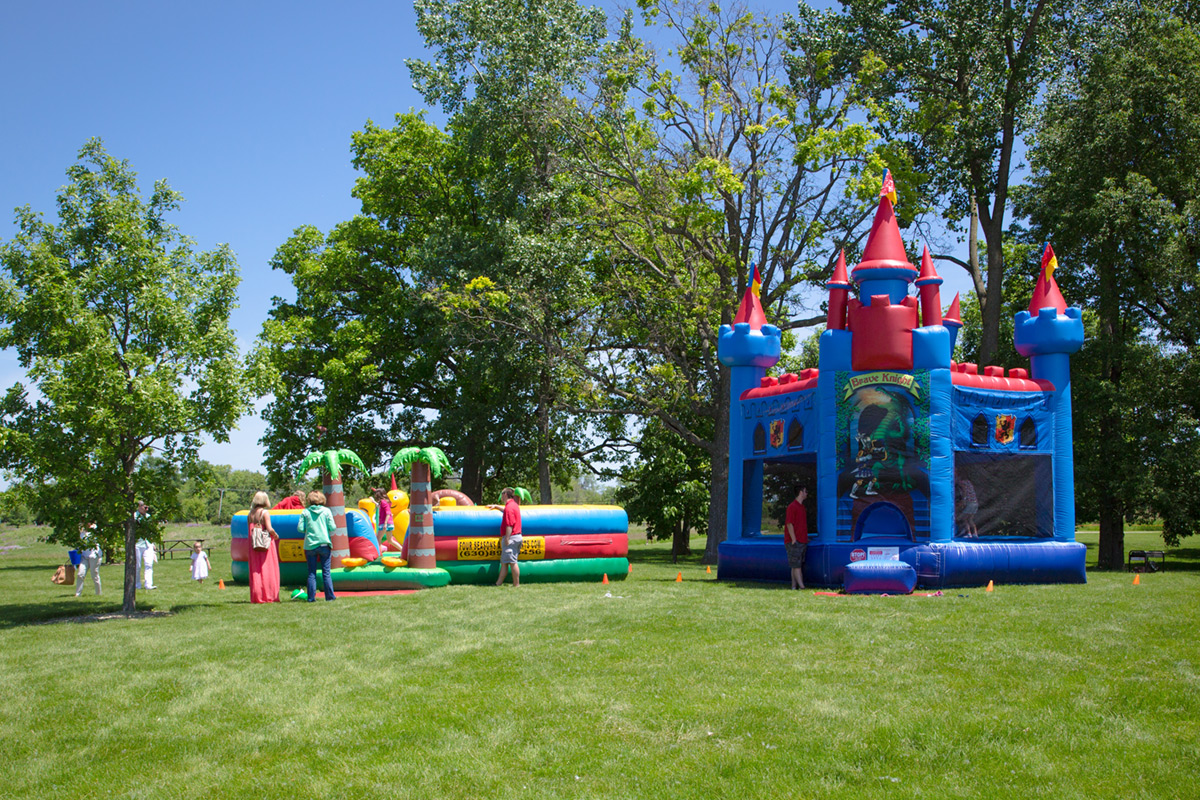 Curate a tasty menu.
You can't have a corporate picnic without an exciting spread of food. And remember, the food you select should positively reflect your company's brand. If budget is tight, and we know it always is, make sure to cut from anywhere but catering. Providing a high quality, delicious meal conveys one very important message to employees: we care about you! 
Here are some important menu tips to take into consideration:
Offer variety. Everyone has different taste and eating habits so offering a good selection of traditional and healthy options is a must. No matter the setting, your employees will appreciate having healthier options to choose from so they aren't tempted to overindulge.
Gluten-free.

Perhaps misclassified as a trend, making sure a menu has gluten-free options is essential for making sure that everyone gets to enjoy your corporate picnic. Going gluten-free can also make for the the perfect catered desserts, as gluten-free frozen desserts need only be thawed and plated before serving!

Tapas.

If the main feeding frenzy won't start for a while, appetize guests with some delicious small plates. As long as these items are portable, guests can take their food on the go, which encourages them to mingle with corporate friends, new and old.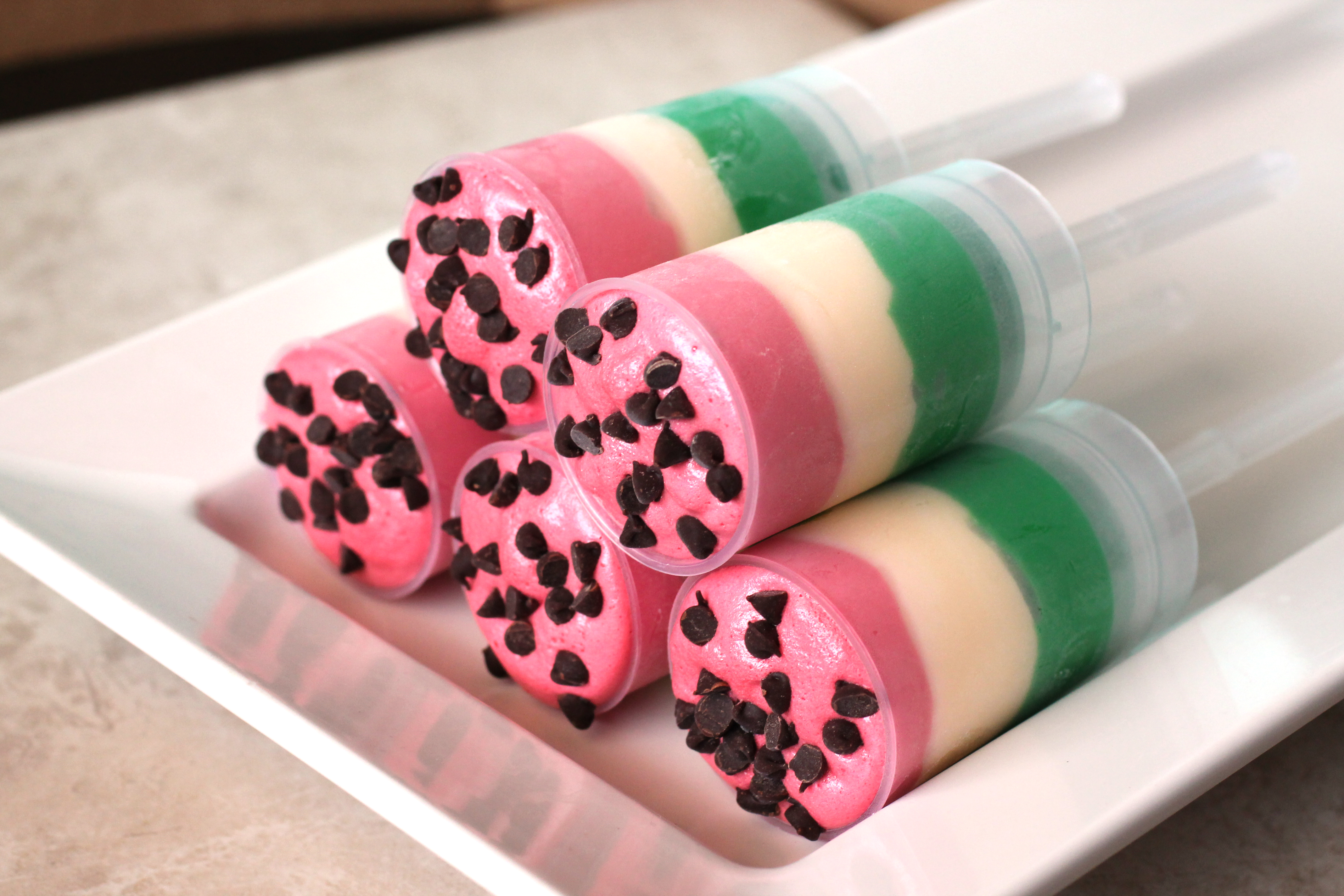 Have a plan for the weather day of.
Weather represents a big unknown when it comes to the actual day of your picnic. The weather in Chicago can certainly change on a dime during the summer, so it's important to plan ahead.
If it's rainy, make sure there are umbrellas or tenting so guests stay comfortable.

If it's sunny, provide ample shade and sunblock.

If it's cold, bring blankets employees can borrow or make sure to rent heaters. 
Set your company up for success.
With the right systems in place, planning a company picnic should be more fun than chore. Look to your employees to help make it a special event, and work with the right catering partner to create a  picnic menu that everyone can get excited about.
Ready to plan a company picnic? We are. Contact us to get started!