Nothing says "summer" like a delicious barbecue. The kids play, while the adults get to catch up over some grilled goodness.
If it's time to start planning your annual company barbecue, it's a good idea to start with picking a caterer. When you work with Catering by Michaels, we act as complete event planners — handling all the details, so that you can relax and enjoy the resulting event.
Here are a few reasons why Catering by Michaels always puts on an awesome company picnic event:
We've Been in Business for a Long Time
Catering by Michaels has almost four decades of experience with picnic-style service. We'll be celebrating our 40th year in the business in 2020!
We believe we've lasted so long in this business because of our distinct style for setting up picnics. For these types of events, we staff a live buffet setup with chefs at grilling stations, so that attendees can get menu items fresh off the grill. Event guests appreciate being able to see and smell their food being cooked.
We Know Our Food
We would never have lasted this long in the business if customers weren't satisfied with the way we handle every aspect of the picnic planning process.
And when it comes to barbecues, we're famous for our hamburgers: a proprietary blend that's always prepared fresh and never frozen. We also bake our bread fresh everyday — not every catering company will go to the trouble.
One of our greatest strengths is our experience around making menu modifications (vegan, gluten-free, etc.) to accommodate special dietary restrictions. We've been doing meatless burgers before they even became a thing!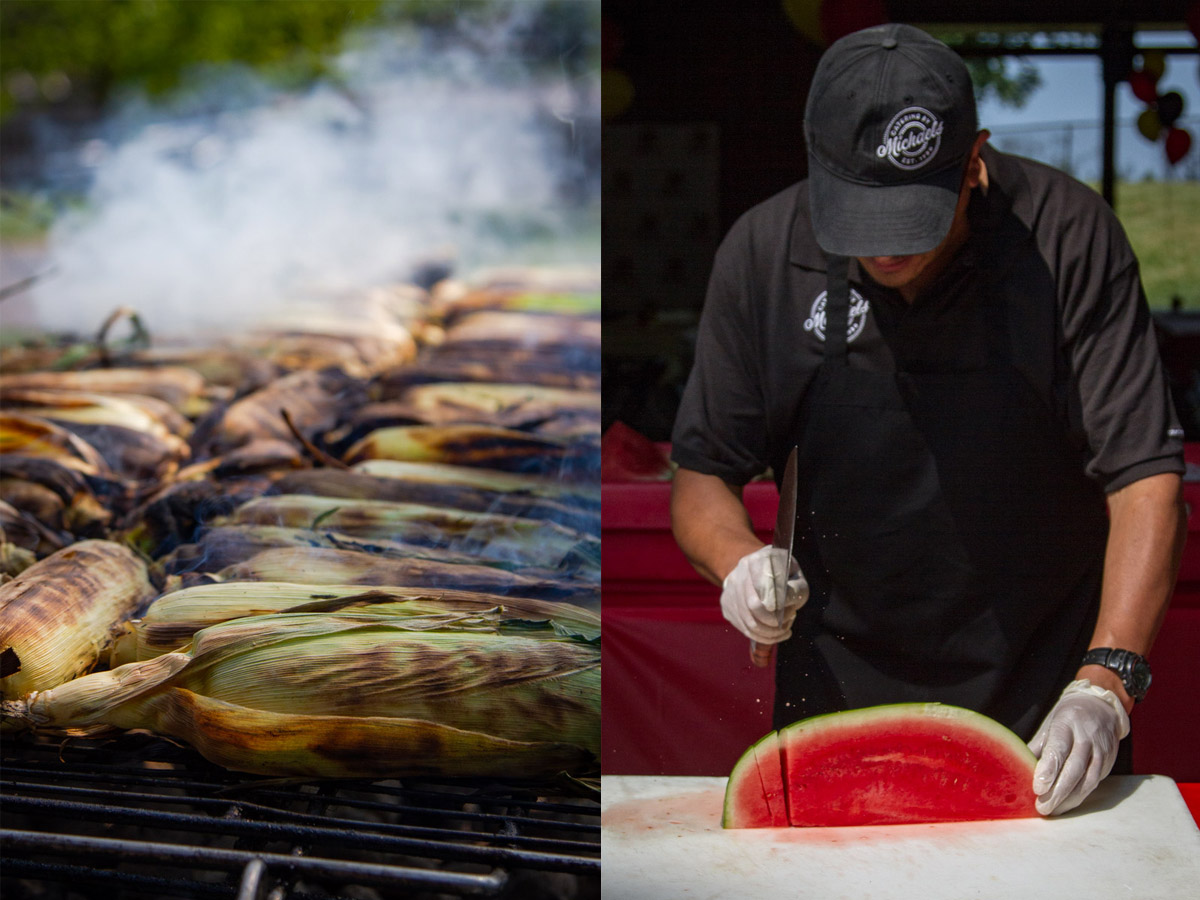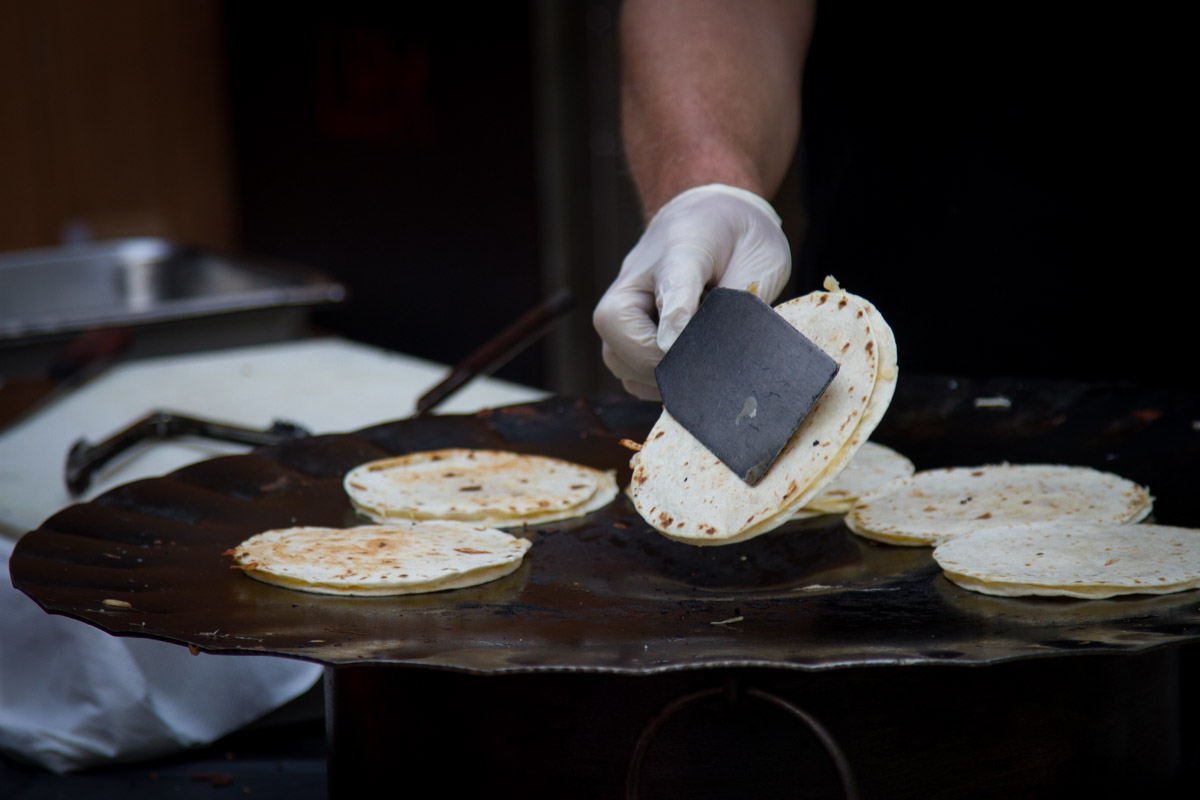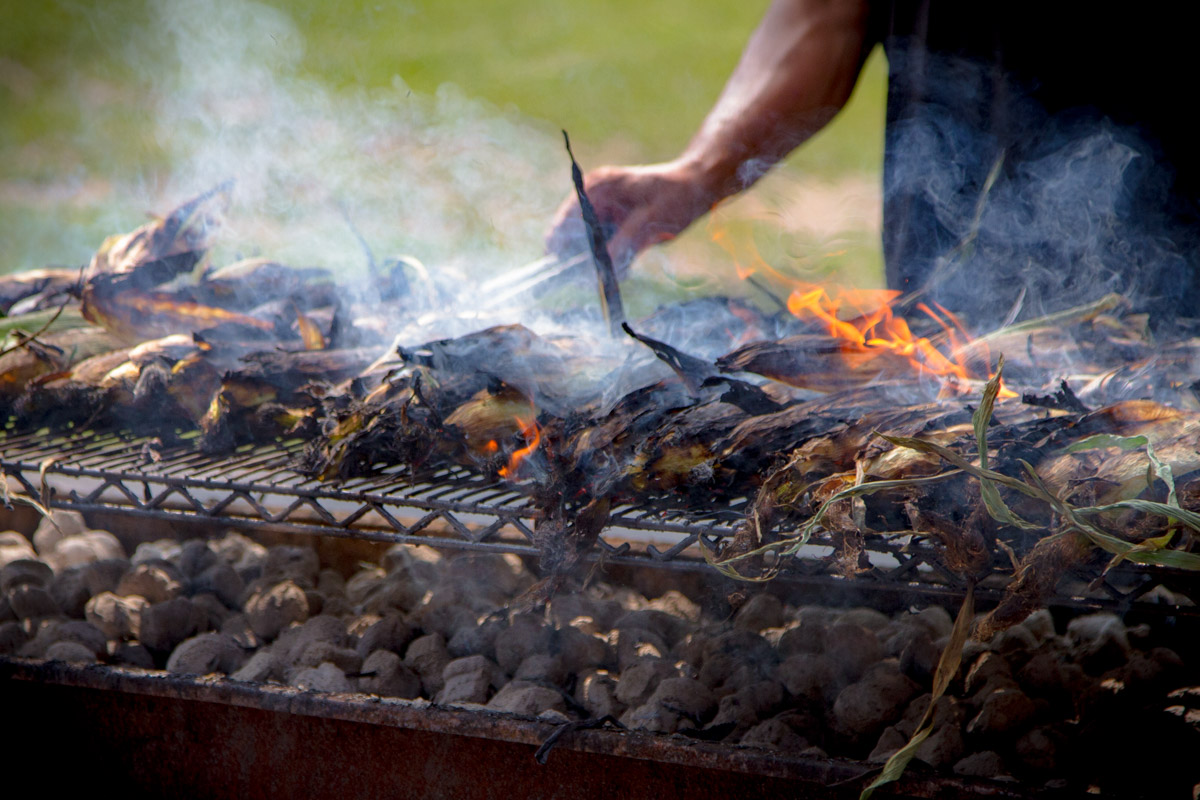 We'll Do Everything We Can to Make Your Event a Success
Our picnic setups tend to be oriented for more of a corporate customer, but we do accept bookings for social barbecues or picnics under a normal catering booking.
When setting up picnic events, we have a system to bring in everything you need to enjoy the outdoor weather and eat in comfort. You need not worry about additional kitchen space — we supply everything from necessary prep tables to cooking paraphernalia. Additionally, we can use either onsite seating or secure rentals, if necessary.
We can also help you book entertainment if desired. We have trusted contacts for photo booth rentals and have also helped bring in caricaturists for picnics, which were a hit!
Tips to Setup a Great Barbecue Event
Besides hiring a caterer who can also act as a party coordinator, the following tips will help you to set up an awesome barbecue event:
Plan ahead!

For large corporate events, it's always best to plan at least 6 months before the event to ensure that you get your top supplier choices. Many picnic clients opt to secure a venue up to a year ahead of time, then contact us a few months later to give us enough lead time to prepare. Smaller events may have shorter lead times, but in general, we prefer to be notified as far ahead of time as possible to help you put on a great event.

Take a rough head count

of guests to inform food orders and rentals.

Ask about food restrictions beforehand.

There's nothing more awkward than having guests over and discovering you don't have any food to serve them.

Check inclusions with the venue.

When you book a venue, inquire as to what specifics are included with your rental (like tables and chairs). If it's going to be a professional event, make sure that you're not leaving anything to chance. For an outdoor event, ensure that there's a backup venue you can move to nearby in case it rains. Also, ensure there are things like a backup generator in case the power goes out.
Final Thoughts: Why Catering by Michaels Barbecues are the Real Deal
Barbecues are a summer staple event, but if you find yourself too busy to plan one, why not ask for help? With 40 years of experience and guaranteed fresh food, you know who to call!
Get in touch to start planning your corporate picnic event.