Guests have a few basic expectations when attending a wedding. They expect a nice meal, a little booze, and dancing late into the night. What they probably don't expect? Interactive stations where guests can see our chefs in action!
We recently sat down with Stacey Combrzynski, an Event Coordinator on our team, to discuss how action stations can captivate guests at a wedding (or any event!)
Why Would Someone Want to Use a Food Station at Their Wedding?
Food stations offer an element of interactivity that's missing from many weddings. Normally at a wedding, you come in, sit down, and talk to the people at your table. We love action stations because they get people up and moving, adding a fun and social element to the experience. 
How are Catering by Michaels' Action Stations Different Than A buffet?
The main difference is that we push the envelope when it comes to interactive stations and are willing to try new things that will be exciting for guests. A recent example is when we used tea siphons as a way to infuse wild mushrooms into broth at a ramen action station.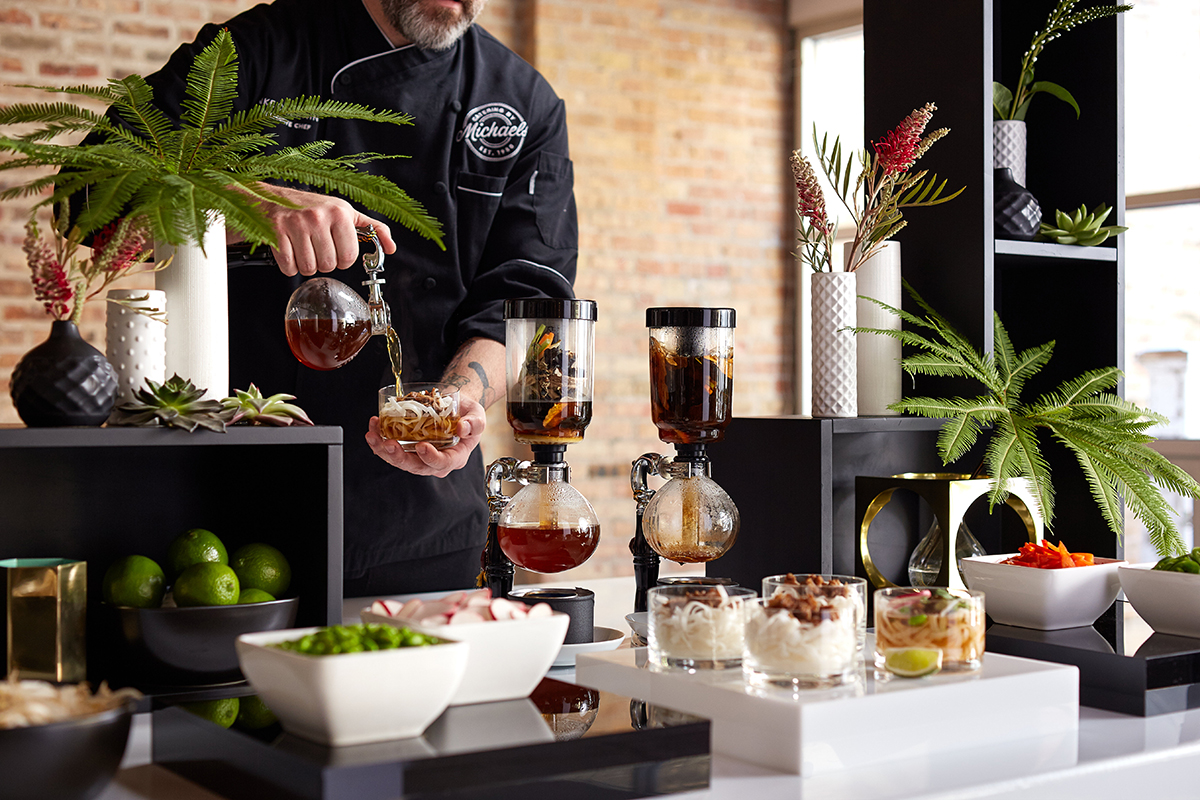 Because of their dynamic nature, action stations can cater to the couple's personalities more. We can also be more creative with action stations, so it really takes the guest experience to the next level.