Who else is excited to see which food trends kick start the 2020's?
Foodies are trendsetters, so we know most of our readers are eager to dig in!
The role of the Culinary Analyst at Catering by Michaels serves as the point person in the perfect position to see what our clients prefer at any particular time — with implications for the general population.
Last year (2019) was a big year for special dietary needs. Vegan, gluten-free, and dairy-free foods were very popular, and we frequently catered to more unique diets such as keto and paleo.
Plant-based meat substitutes are also growing in demand. Nowadays, we always have an option for non-meat eaters which is something our industry didn't really do 10 to 15 years ago.
As with all the rest of these food trends in 2020, we're excited to be able to offer many options for all event guests.
The Top Food Trends for 2020
2020 promises to continue the demand for plant-based meat substitutes. KFC has reportedly launched a plant-based chicken sandwich in the UK. Impossible Foods, the plant-based meat manufacturer, also recently partnered with Burger King to produce the Impossible Whopper — further evidence of the demand for the masses.
Catering by Michaels works with Beyond to offer plant-based meat substitutes for our customers.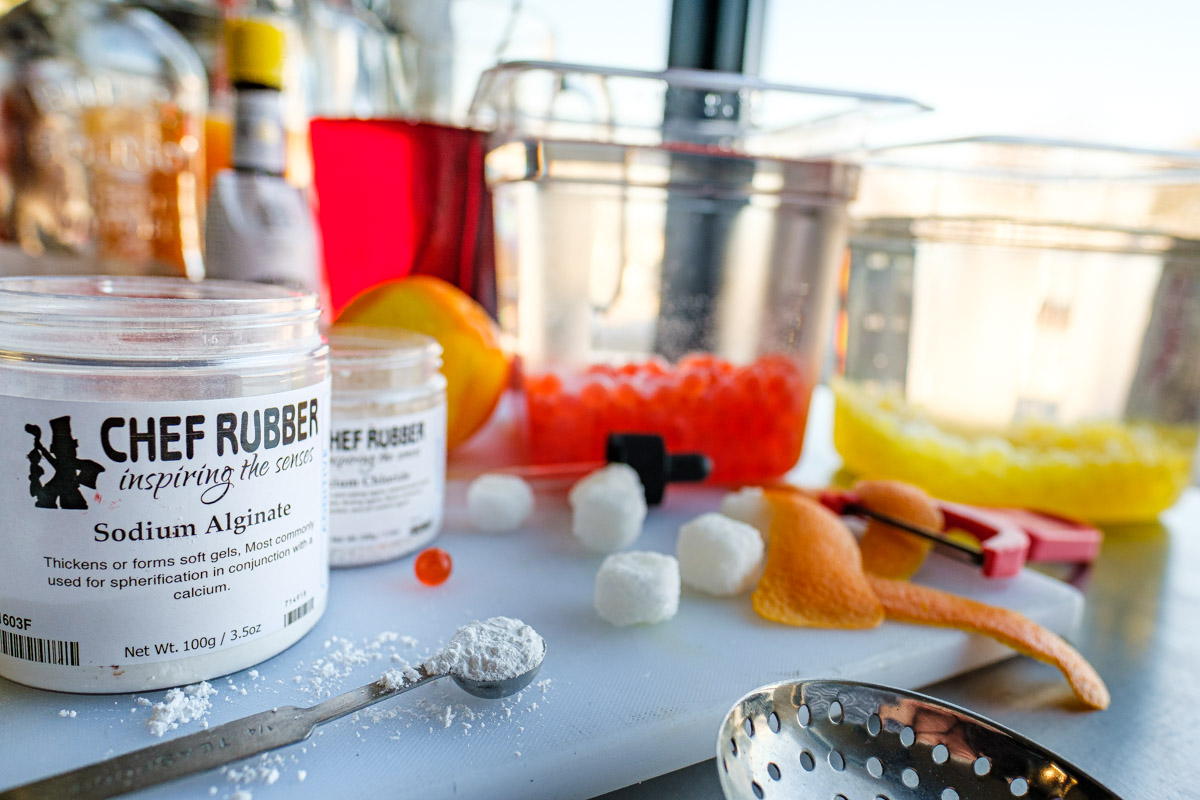 On another note, there's likely to be a greater focus on mocktails as people continue to embrace non-alcoholic drinks. Fermented beverages like kombucha are also becoming more of a 2020 drink trend.
As more people adopt a healthy lifestyle, we expect to see greater use of natural sweeteners, such as honey, dates, molasses, and agave. Although we have a very health-conscious clientele, we like to promote the idea of indulgence in moderation.
Another food trend which has grown popular over the past year involves avoiding dairy and using alternatives. We expect this to become even more popular in 2020.
Catering By Michaels designates all of our menus with allergy notations. Over time, we've added gluten-free and vegan notations, while most recently we've started to mark menus internally as dairy-free as an easy tool for event coordinators to build menus according to clients' needs.
In addition, we've begun to focus on adding new menu options which adhere to those restrictions. We have a lot of demand for dairy-free and egg-free breakfast options which also often involve plant-based meat alternatives.
2020 Food Trends in Catering & Food Preparation
In food preparation, spherification is currently trending. It's a way of encapsulating a liquid within itself. It's used in making cocktails, but we also use it as a garnish for some plated dishes.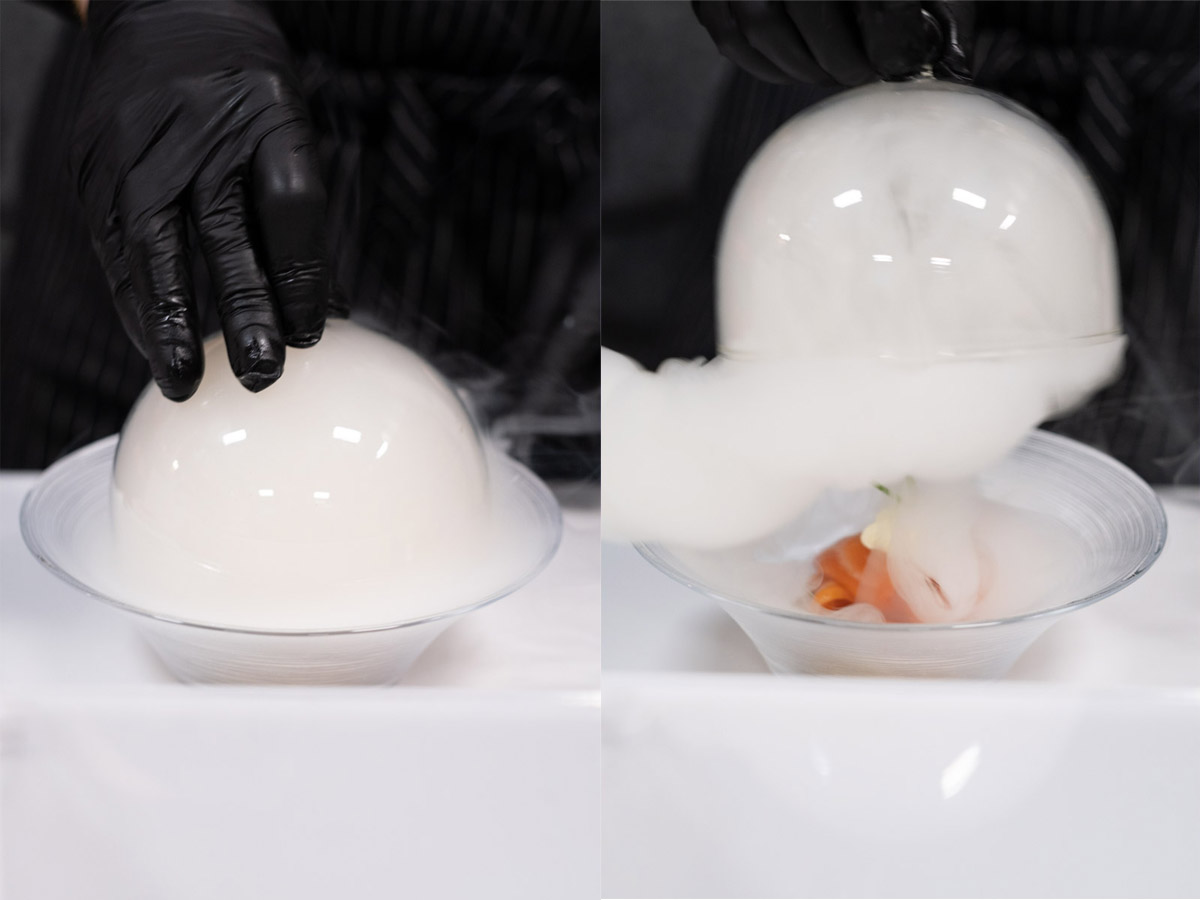 We have a station which uses a smoking gun to burn mesquite wood and inject smoke underneath the dome to infuse a dish with smokiness. The technique has been around for a while but it's definitely gaining in popularity.
Showing proper technique around cooking is an experience. Simple action stations—where you can see interesting cooking techniques in action—are always on-trend.
Trendy & Traditional: Catering by Michaels
To ensure we stay on trend without alienating pickier eaters, we've made expanded our menu so there's truly something for everybody.
We can easily take items from the menu to craft an offering for a picky eater who likes the standard comfort food fare. At the same time, we have a great selection for more adventurous people.
When planning an event, it's important to know the audience and then balance. That's the balance that we look for when we build our menus.