Are you ready for some football (and basketball)?
If you don't have a viewing party planned out, now is the time to start thinking through the details. After all, you don't want any surprises or distractions once the game starts!
Whether you're making the food yourself or hiring a catering service, planning your party early ensures that you have enough time to get everything in order.
Planning a Game Viewing Party
If you're booking us for your party, you made the right decision. The sooner you contact us to let us know, the more time we'll have to walk you through all of our amazing menu options.
Ideally, you'll reach out with at least some idea of what you're looking for — a vision for your event. For instance, you'll likely start by choosing between serving heavy appetizers and a full meal. This gives us a place to start as we guide you in creating your game time spread.
Additionally, know your budget. We really have something for everyone. If you have a budget set then that makes deciding on the menu specifics easier and we can direct you accordingly.
Simply come to us with a vision for your game day party — we can provide suggestions and tips on how to execute it.
DIY Versus Catering for Game Time Parties
Making the choice between DIY and hiring Catering by Michaels to do the job for you must be one of the hardest game-time decisions to make this season.
After all, enjoying a freshly served home-cooked meal with your friends may be just as much fun as the games themselves. But you don't want to be stuck in the kitchen as everybody discusses the most interesting moments from the last game while debating who the champions will be.
To be sure, it's a lot easier to hire us. There are no trade-offs — we have options for every dietary need. You get a coordinator who helps with portioning and suggestions throughout the process.
Also, if you request full-service catering, cleanup is included. If you order delivery and hire a server, we can also help with cleanup.
Our goal is to let you actually enjoy the party instead of taking on everything yourself.
2020 Game Time Menu Highlights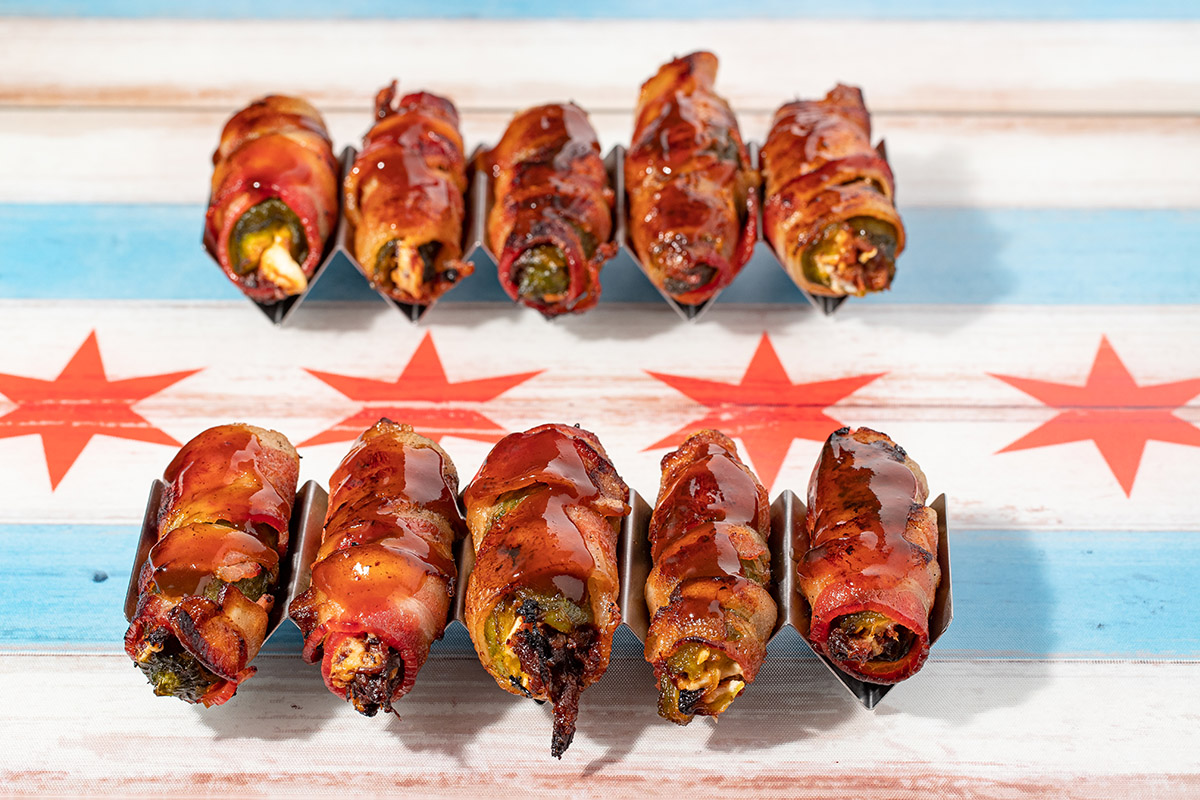 Where to start? Our mac and cheese is always a hit with both kids and adults and our quesadillas remain a popular quick meal. But my new favorite thing is the bourbon butter bundt cake. The Texas Twinkies are another great new addition— something a little different and really delicious.
On the fun side of food we have chocolate-dipped football strawberries and sport decorated cut out cookies.
Overall, there are lots of new items not only on the Game Time Menu but to the entire Catering by Michaels menu. We're constantly evolving and always looking for ways to give clients more options.
Ordering Your Game Time Meal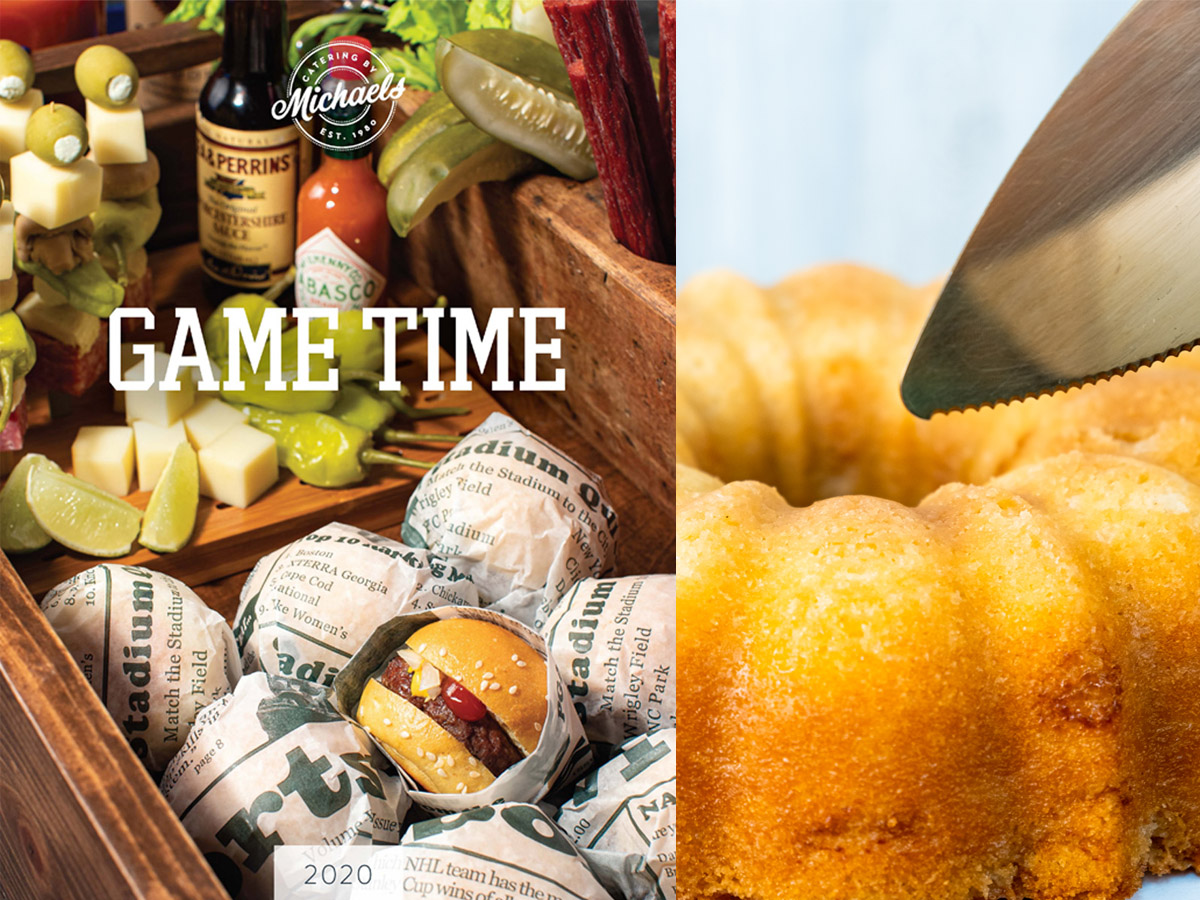 Make sure to order in time so you don't miss out!
Ordering deadlines for our Game Time Menu are:
Super Bowl parties: Tuesday before (January 28)
March Madness parties: 72 hours in advance
Full service orders need a bit more lead time — three weeks in advance is ideal.
Fun comfort food is the theme for game viewing parties. Whatever you feel like having, you can be sure Catering by Michaels will make it for you. Contact us today to start planning your game day spread.