We love our team and can't help but dish about how amazing they are during our employee spotlights. In the past, we've introduced you to: Dave Sandler and Alexander Rufus.
This week, we'd like to introduce you to Stacey Combrzynski, our Special Events Coordinator.
What does a Special Events Coordinator do?
I get to spend my day helping people take their vision and make it a reality. Whether it be just a simple delivery for a corporate lunch, a 600 person corporate meeting or a large scale social event such as a wedding or mitzvah, everyone has a vision—we just have to help them bring it to the surface.
What's the best part of your job?
I get to be with people on some of the most important days of their lives – their weddings, their child's Bar or Bat Mitzvah, and their showers to welcome new members of the family. Each one is an amazing snapshot into a set of memories these people will have for the rest of their lives, and we get to be a part of that!
What's the hardest part of your job?
The hardest part, in my opinion, is getting someone who has big dreams to understand that those dreams also have big price tags. 
What's your favorite thing to do in Chicago?
I am not originally from Chicago, so there is not one particular thing that jumps out. That said, the ability to jump on a train in any suburb and go explore different parts of the city to me is amazing.
What are some of your hobbies outside of work?
I love all things LEGO. My husband and I have an entire room in our house devoted to Legos. There is just something about the organization required to put together the more extensive sets that makes me quite happy!
What's your favorite type of cuisine?
I love Tacos, but honestly I have the eating habits of a child. I can do mac and cheese and hot dogs any day!
What are some of your favorite food items we make and what makes them so great?
Catering by Michaels has helped open my eyes to new and exciting items. But, my favorite is still our homemade chips and dips-–they are so delicious!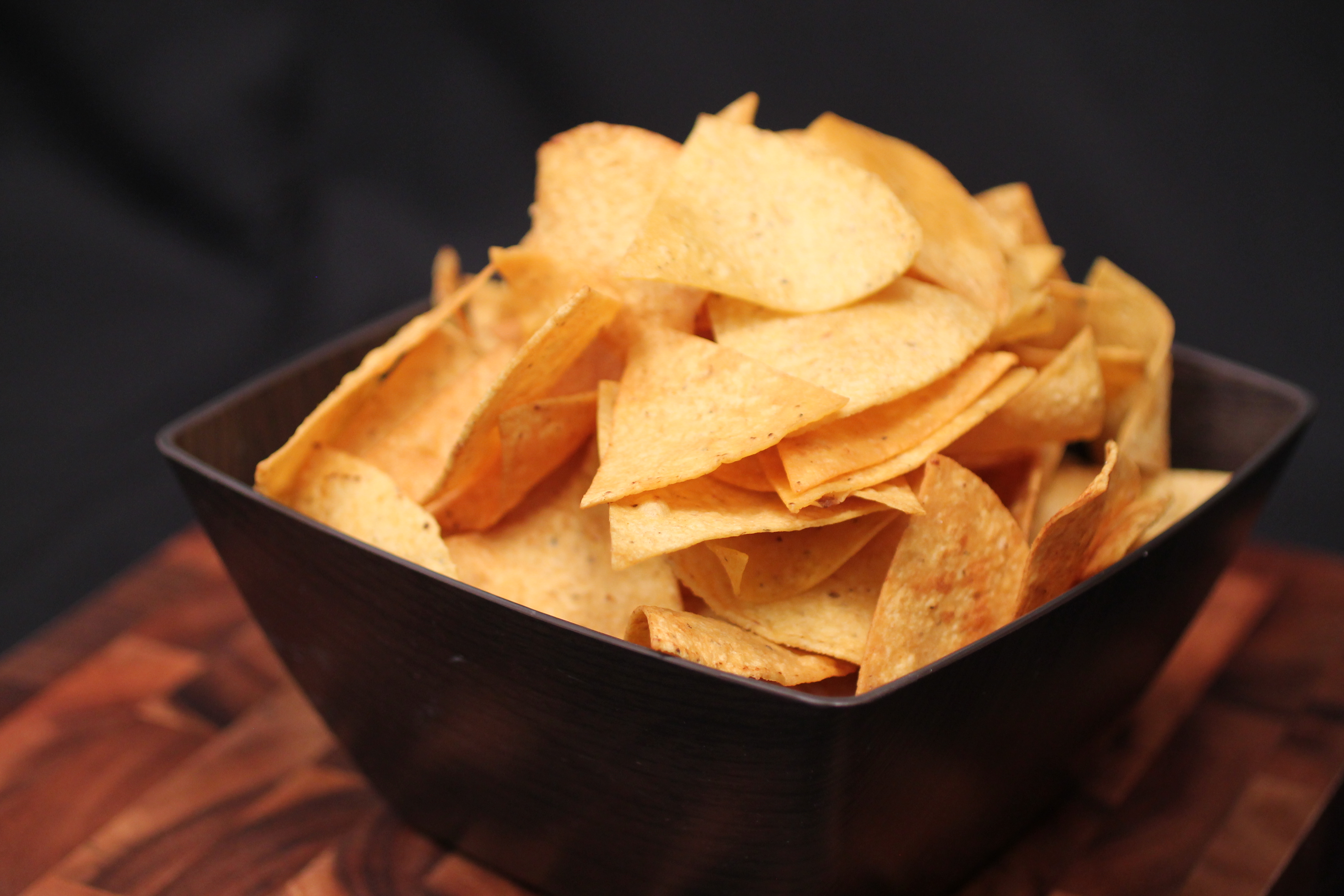 Homemade Lime Tortilla Chips
What advice would you give someone looking to get into a similar role?
The best advice I can think of is you have to be organized and you have to be patient. People experience a lot of anxiety when planning an event, and most have never had to do so. Anxiety causes people to do and say strange things. Just remember, you are the professional and you know what is best-–you just have to work to gain that trust!
To tap into Stacey's event coordinating talents, or the talents of the rest of our team, get in touch to discuss the details of your upcoming event and catering needs.