Let's be honest, going out on New Year's Eve is nearly always a bit of a disaster. It's impossible to get a good table at a good restaurant, and, even when you do, the food prices are jacked up and the quality takes a hit because the kitchen is slammed.
If you skip food (never a great way to celebrate New Year's Eve) you'll still spend the better part of an hour wading through a crowd to reach a bar and order an overpriced cocktail. Don't even get us started on herding the cats you call friends into one venue at the right time to celebrate together.
The deluge of reasons not to go out on NYE is driving more and more people toward hosting their own parties. Not only do they dodge more bullets than Neo in The Matrix, but they also take advantage of the slew of positive aspects of celebrating at home with friends and family.
Once you have your numbers set for your NYE event, you can start thinking about food.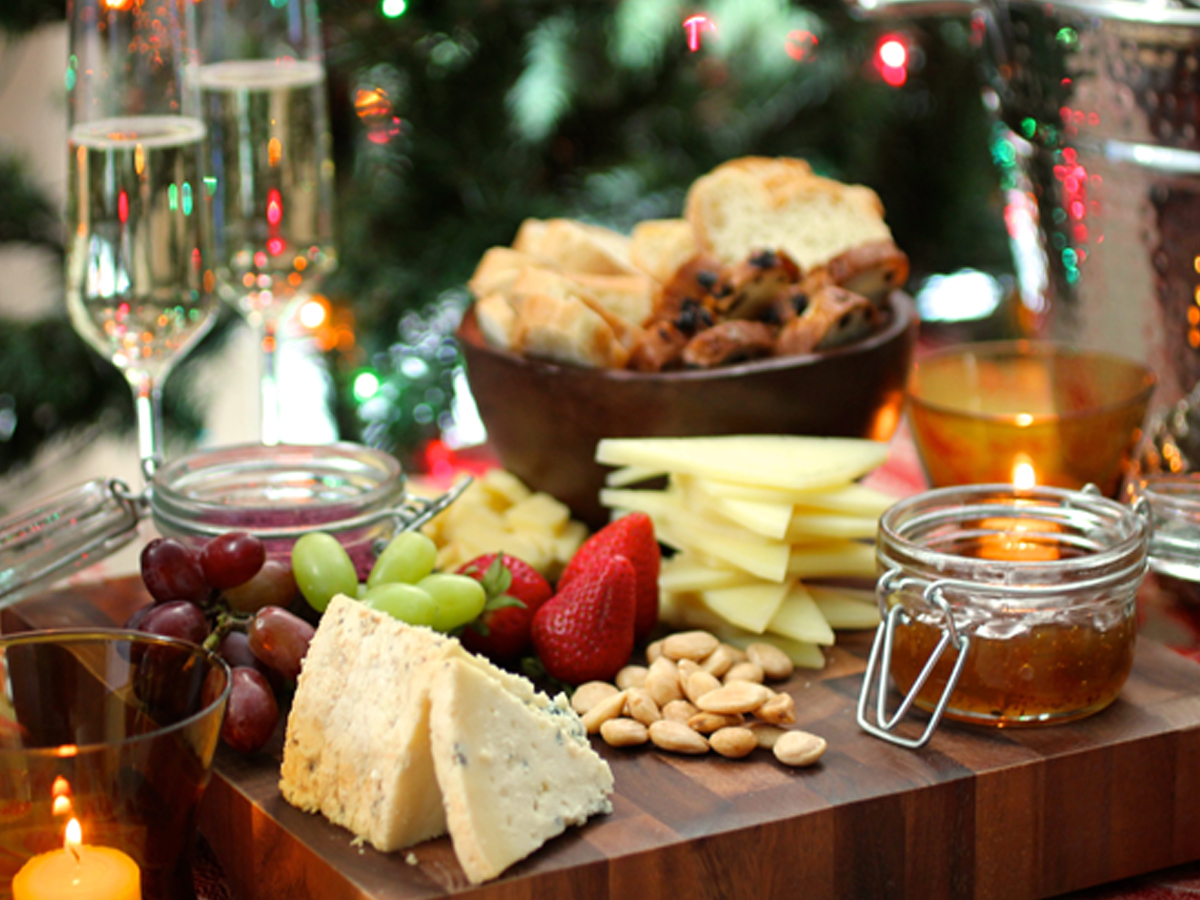 But don't panic—you don't have to cook. There are catering services out there that will take care of you. For the Chicago area, Catering by Michaels leaves you wanting nothing for your winter holiday entertainment besides, perhaps, some signature family dish that's hidden in your grandmother's Rolodex of secret recipes.
Getting in Touch with Finger Food
When it comes to celebrating New Year's Eve at home, don't feel like you're required to serve up a six-course meal. If you're hosting a larger party, focus on finger food and appetizers to help keep in check the bubbly booze and homemade cocktails.
You can keep things simple with a spiced bourbon nut mix, a gourmet international cheese display, and a gourmet vegetable "baton" display, which is a beautifully designed selection of blanched jícama, beet, asparagus, English cucumber, green beans, yellow squash, peppers, and carrots garnished with cherry tomatoes and broccoli. And don't forget the shrimp cocktail shooters!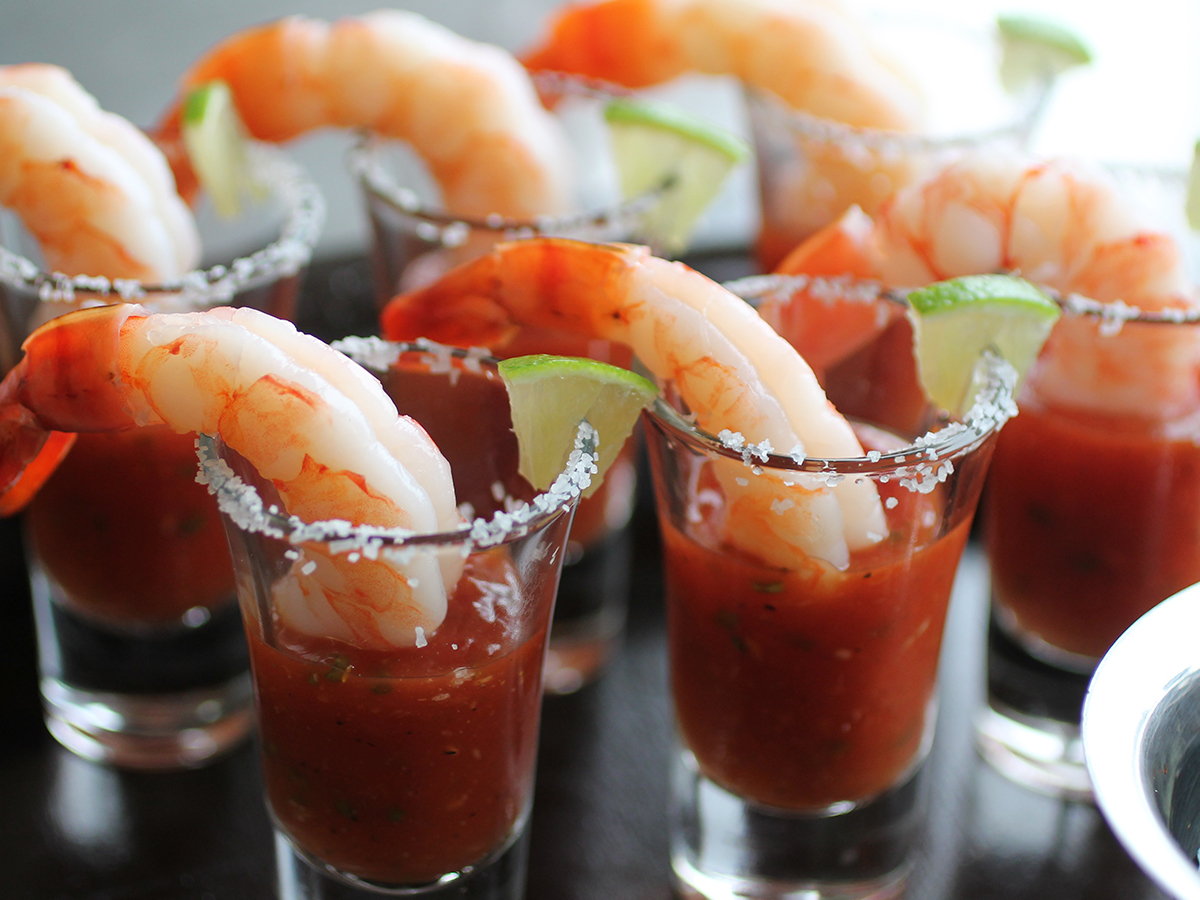 Or, you can take it to the next level with a holiday tea sandwich display, lobster dip in a crock, Southwestern shrimp pico de gallo, a glorious holiday seafood spectacular display, our guest favorite winter panzanella salad, or an Asian skewer display. With more than 50 appetizer and cheese platter options – we'll help you find exactly the right tasty bites for your New Year's Eve party!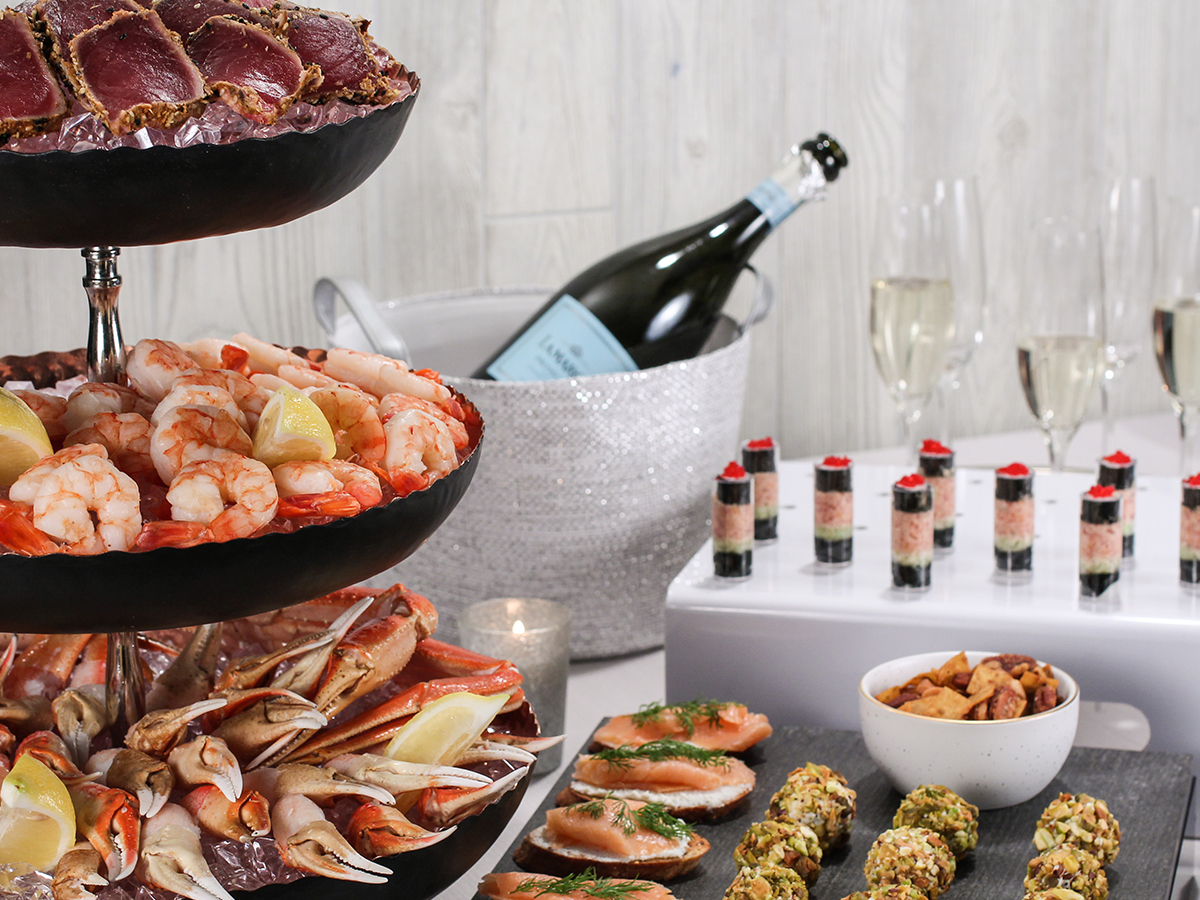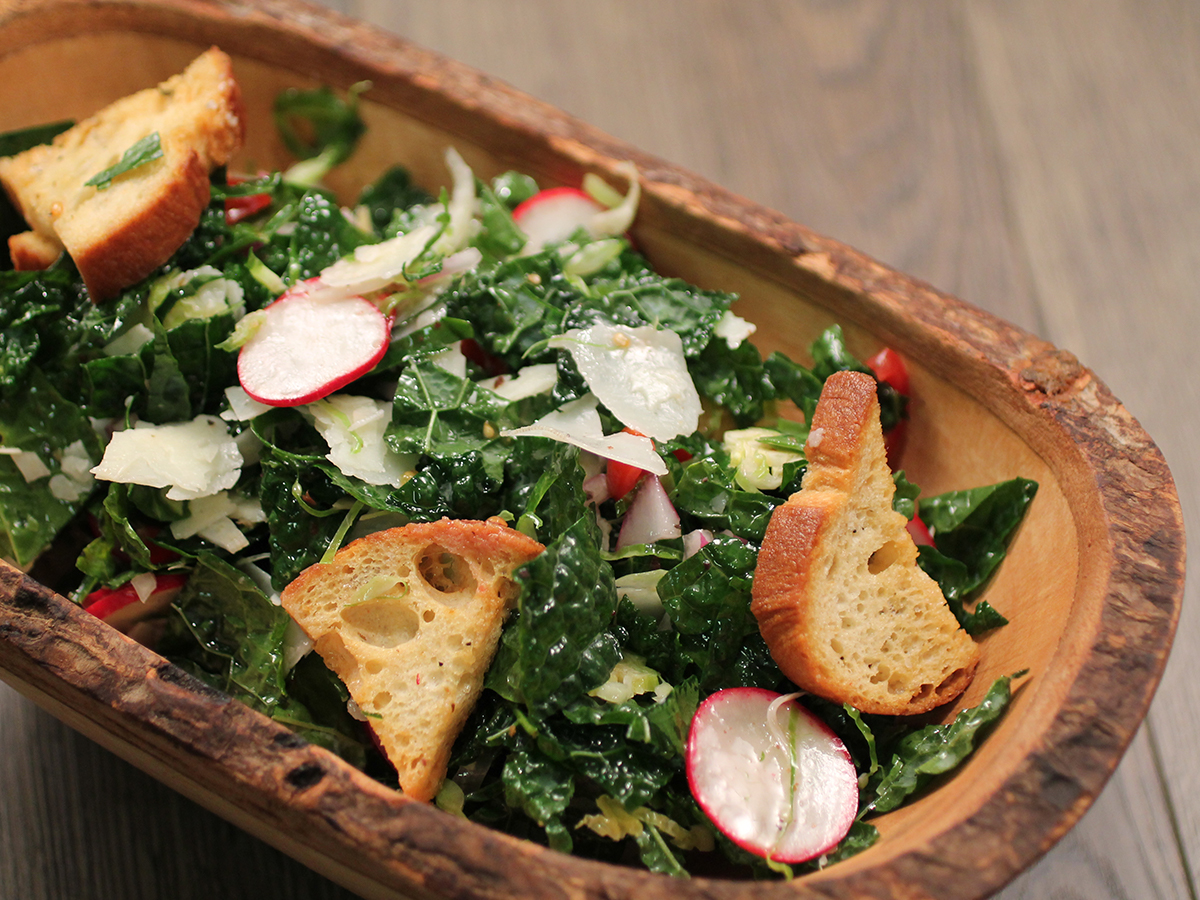 Go Big For 2018
Or, you can usher in 2018 with as much fanfare as you can muster. Why hold back? Bring out a whole leg of roasted lamb served with sun-dried tomato au jus; Italian braised brisket, chicken stuffed with apples and Brussel sprouts, and crab stuffed shrimp.
You can layout the feast at a set table with full-service catering, or you can have piles of gourmet food delivered to your door and set up a self-service buffet so your guests can mingle and nibble at everything late into the night.
New Year's Resolutions Are for Tomorrow
You might be planning on getting fit in 2018 by limiting your sugars—but that's not what this New Year's Eve party is about. So, don't forget to have one last big hurrah for your sweet tooth by providing a sumptuous assortment of sweets and homemade desserts on December 31.
Bust out fancy pastries, holiday French macarons, cupcakes, croquembouche, and white chocolate strawberry cheesecake for your friends, family members, and, of course, yourself.
Party at Home This NYE, But Don't Panic About the Food
If there was no other reason to celebrate New Year's Eve at home than the food, you'd still be making the right choice to stay in. However, we all know that food might be the foundation of a good party and the icing on the cake for reasons to throw a house party, as there plenty of reasons to stay in this New Year's Eve and celebrate with family and friends.
Contact Catering by Michaels to ensure you don't stress about serving up an assortment of gourmet and home-cooked dishes to your guests as you usher in 2018.