Corporate holiday parties are a special type of event unlike any others that happen during the year. They offer companies the chance to reward their employees for their hard work throughout the past 12 months, and an opportunity to let the personality of the company shine through.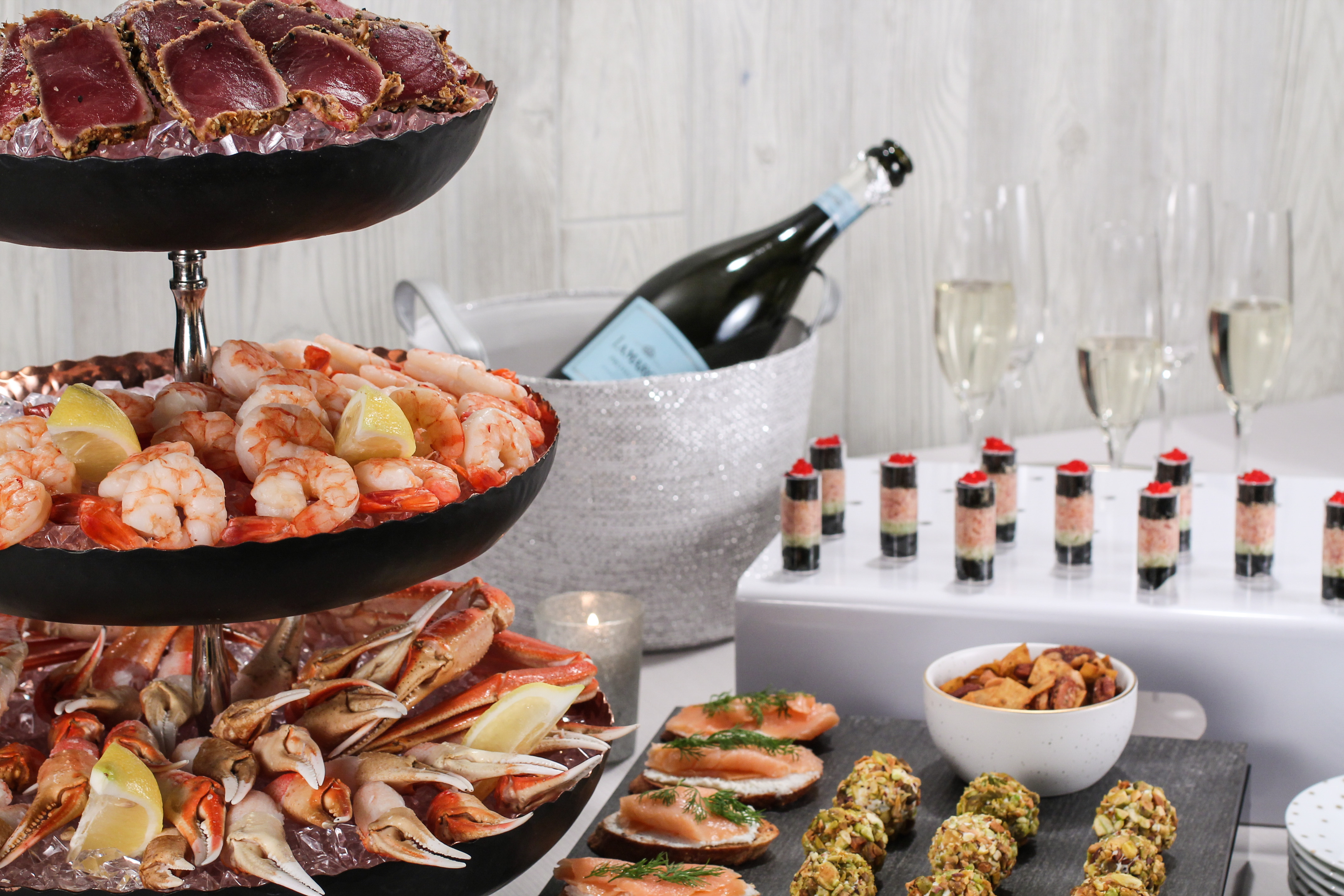 Here are some of the elements associated with the best corporate holiday parties.
Branded Event Customization
More so than any other time of year, a hot topic for us when it comes to catering during the holidays is customization. Consider the implications for a corporate holiday party, taking a food item and customizing it with a vessel (think shot glass or guitar pick) branded with the company's logo. It really takes an event to the next level and guests always take notice. We love customizing parties and are always willing to go the extra mile to help clients create a unique experience at their events.
Atypical Event Themes
Some holiday parties are frightfully forgettable, but not the events we cater that sidestep typical holiday party décor and associated overarching themes. We also love working closely with our clients to develop a fun, creative theme. 
For example, instead of doing a "Winter Wonderland" theme, why not jazz it up a bit by incorporating something unexpected, such as a "Havana Nights" theme. Enhance the event with upgraded actions stations, such as ceviche or poke stations and fun, theme-oriented hors d'oeuvres, such as pulled pork arepas and mini cubano sandwiches.
A Unique Venue
A final consideration when it comes to throwing an unforgettable corporate holiday party is the venue where you'll be hosting it. At minimum, you should take it off-site from the office—even if you have a great setup. It's hard to relax and celebrate if you're still tied to the physical destination of your work!
A unique venue acts as the ideal foundation for a great party. We can connect you with many local Chicago area venues at various budget levels that can turn your event from the typical office party, to a high-end corporate holiday party. Chicago is full of beautiful, awe-inspiring and downright funky venues—it'll be hard to settle on just one!
Full Service Corporate Holiday Parties
Regardless of the direction you take your corporate holiday party, the most important bit of advice we can give you is to plan ahead. The holidays creep up fast, and companies at the top of their game secure venues, catering, and other important elements as early as August or September. Dates fill up quickly, so the sooner you start planning, the better.
Let's start planning! Contact us to get started.