The holiday season is here, which means that holiday celebrations, events, and parties are in the planning stages by many busy hosts across Chicagoland.
Hosting a holiday party can certainly be stressful — no matter how long you've been doing it. There are a lot of things to consider in order to give your guests the best possible holiday party experience.
When all else fails, it helps to fall back on a solid foundation: good food!
Let's take a look at a few reasons why you might want to consider catering or delivering during the busy holiday season.
Then, even if you're opting to take on the food aspect of party planning, you'll want to stick around for our holiday party planning tips — based on many years of helping people throw unforgettable events.
Why You Should Cater Your Holiday Party
Hosting and organizing a party can quite overwhelming during an otherwise joyous holiday season. One of the biggest time and energy sucks of the process revolves around preparing food and drink for your guests.
Here are a few reasons why you should consider catering or delivery for your next holiday party:
Pre-set menus are available

. When you let someone else take care of the big picture, you don't have to bother with all the minute details of what you need to grab at the grocery store and whether or not you even have the right tools to make your desired menu items! Most catering services offer pre-set menus that can be customized according to specific tastes or dietary preferences.

There's no need to join the holiday crowd at the supermarket

. The

holidays mean other people are also working on their own holiday parties and you can expect empty shelves for key ingredients on the day of a major holiday or at the very least, long checkout lines.

Full-service catering gives you the type of assistance you need the most

. Full-service catering takes care of after-party cleanup in addition to food preparation and delivery, so that you can focus on your guests.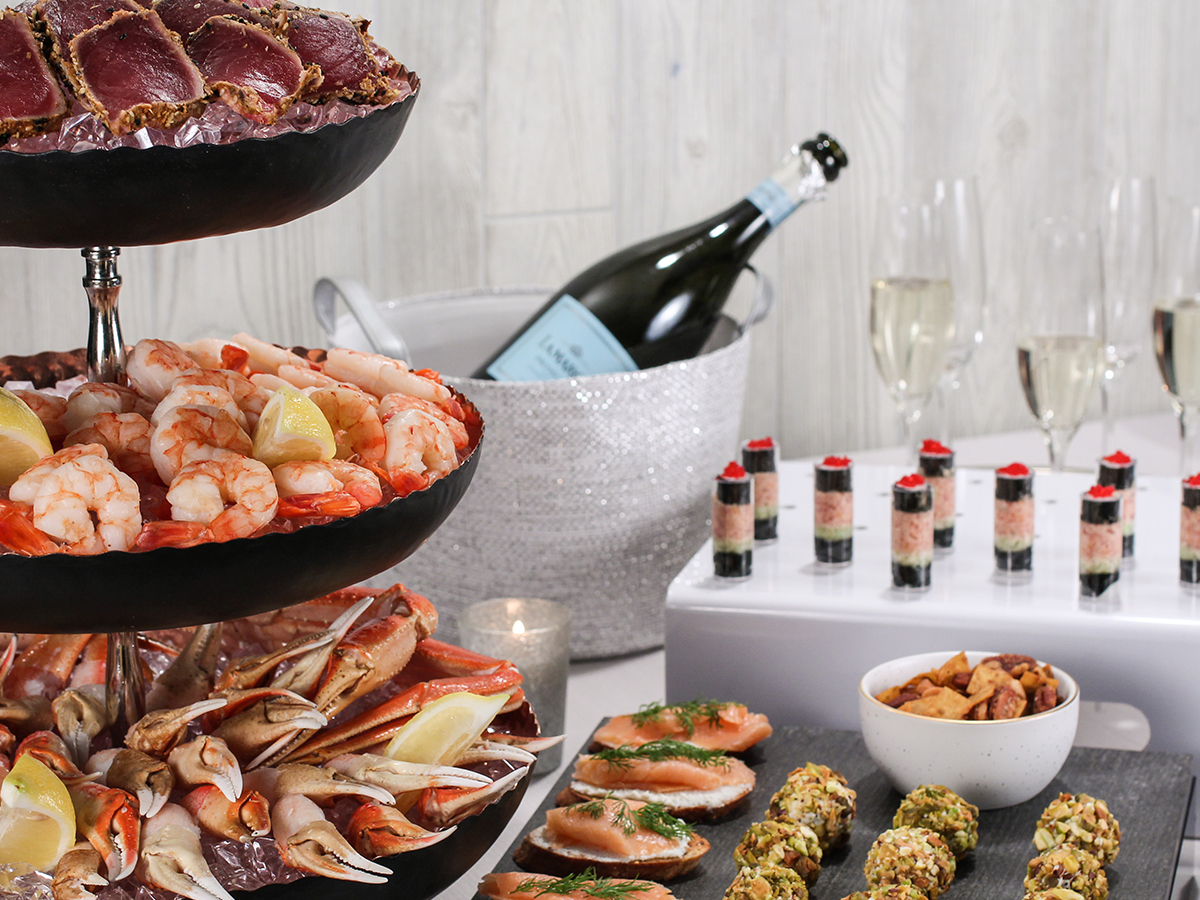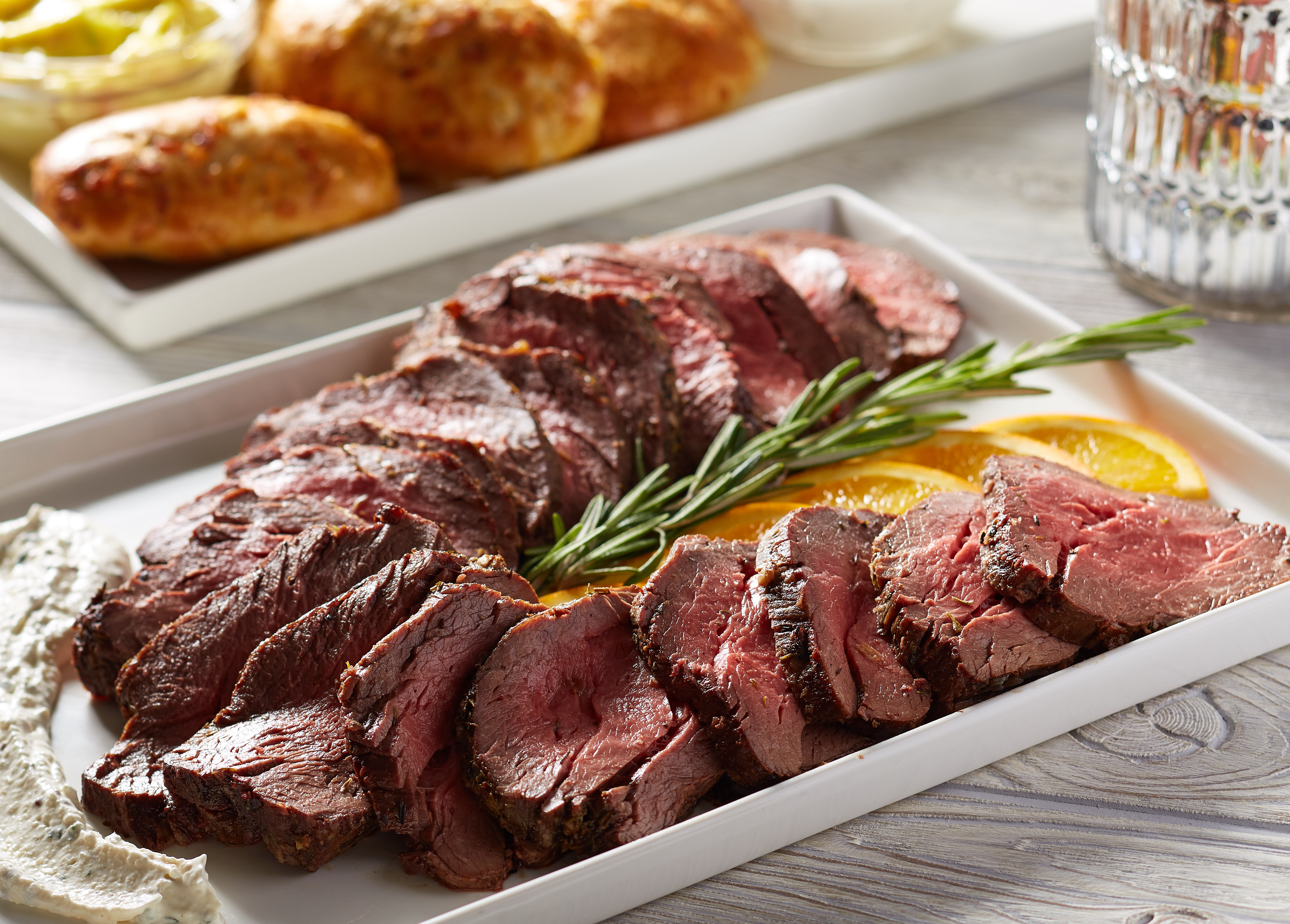 Holiday Party Planning Best Practices
Whether or not you opt for holiday help in terms of catering services, consider the following tips for planning an amazing holiday party:
Prepare more food thank you think you need

. The

holiday season is when most people let go a bit in terms of eating in moderation. Prepare yourself by offering bigger servings at your party, so that everyone leaves satisfied!

Overestimate ice needs

. Make sure to have at least six big bags of ice on hand! You don't want to have to send someone to the store in the middle of your party for refills.

Bite-sized treats and finger foods invite mingling

. Skip the heavier desserts and go for bite-sized options. Instead of a big sit down dinner, consider finger foods that are easy to carry around as guests mix and mingle.

Check your supply storage. Reconfigure the interior of your refrigerator before your guests arrive — especially if they're bringing food that may need to be kept cool. It's much harder to shift things around when the party is already happening!
Elicit warm and cozy feelings. After dinner, offer guests boozy hot chocolates with Rumchata or Baileys for a wonderful holiday dessert cocktail to get guests in the spirit of the season.
Enjoy the party

. Though organizing and hosting events can be stressful, make sure to enjoy the party with family and friends while sharing some good food and drinks.
Final Thoughts: Our Best Holiday Party Entertaining Tips
If you're hosting a holiday party and are looking for a catering service to help you cut back on the stress of planning, look no further: Catering By Michaels offers specially designed delivery catering menus that include a wide variety of items. Choose from classic Chicago food favorites, deli trays, and more traditional ethnic and religious dishes.
There's no time like the present to start planning — our calendar fills up fast during the holidays! Get in touch today to get the ball rolling.