You may not have realized but the holiday time clock has already begun ticking. The moment the leaves start to turn and Halloween candy hits the stores — Thanksgiving, Hanukkah, Christmas, and New Years are practically here (at least when it comes to party planning!).
The question is: how much work are you willing to do for your holiday entertainment?
Whether you're a seasoned pro or a hosting newbie, entertaining for the holidays can be stressful. No matter how much holiday cheer is in the air, it is still the busiest time of the year. With this in mind, we've put together a holiday survival guide to help you host a magical holiday event!
Sending Out Invitations
Knowing how many guests you will be entertaining is an important place to start the process. Is it going to be a quaint, cozy evening with a few family members or a mingling mixer for your whole neighborhood?
If your guest list is long, online invitations are a great way to keep track of your guest list. Online invites are quick and handy, allowing people to set reminders, encourage conversation between guests, and keep an accurate headcount.
That said, traditional snail mail invitations allow for a more personal approach. This a nice touch if you're planning to host a more intimate affair. If you decide to go this route, make sure to keep an accurate guest count as people send in their RSVPs.
Holiday Catering: Full Service + Delivery Planning
Once you have an idea of how many people will be attending your party, you can start planning the best part — the food!
When it comes to holiday planning, you can never be too prepared. If you are opting for full service or delivery there are a few things to keep in mind:
It's

never

too early to get your order in

There are often peak date charges during the holidays

Labor can be tight during the holidays so if you're going full service — make sure to secure your staff early

Take the time to find a caterer you trust

Don't forget to create storage space in your refrigerator and pantry to accommodate your order (and any leftovers)

Make some time to research fun, festive specialty drinks or cocktails to enhance your party
In general, using a caterer will help you free up time during the busy holiday season. Imagine how much more you'll be able to get done without having to worry about shopping, cooking, and the dreaded cleanup. You'll also benefit from the expertise of hiring a good caterer in terms of how they'll work with you to plan the perfect party.
Finally, by working with a good caterer and getting ahead of your holiday planning, you'll also be able to spend more time enjoying the company of family and friends.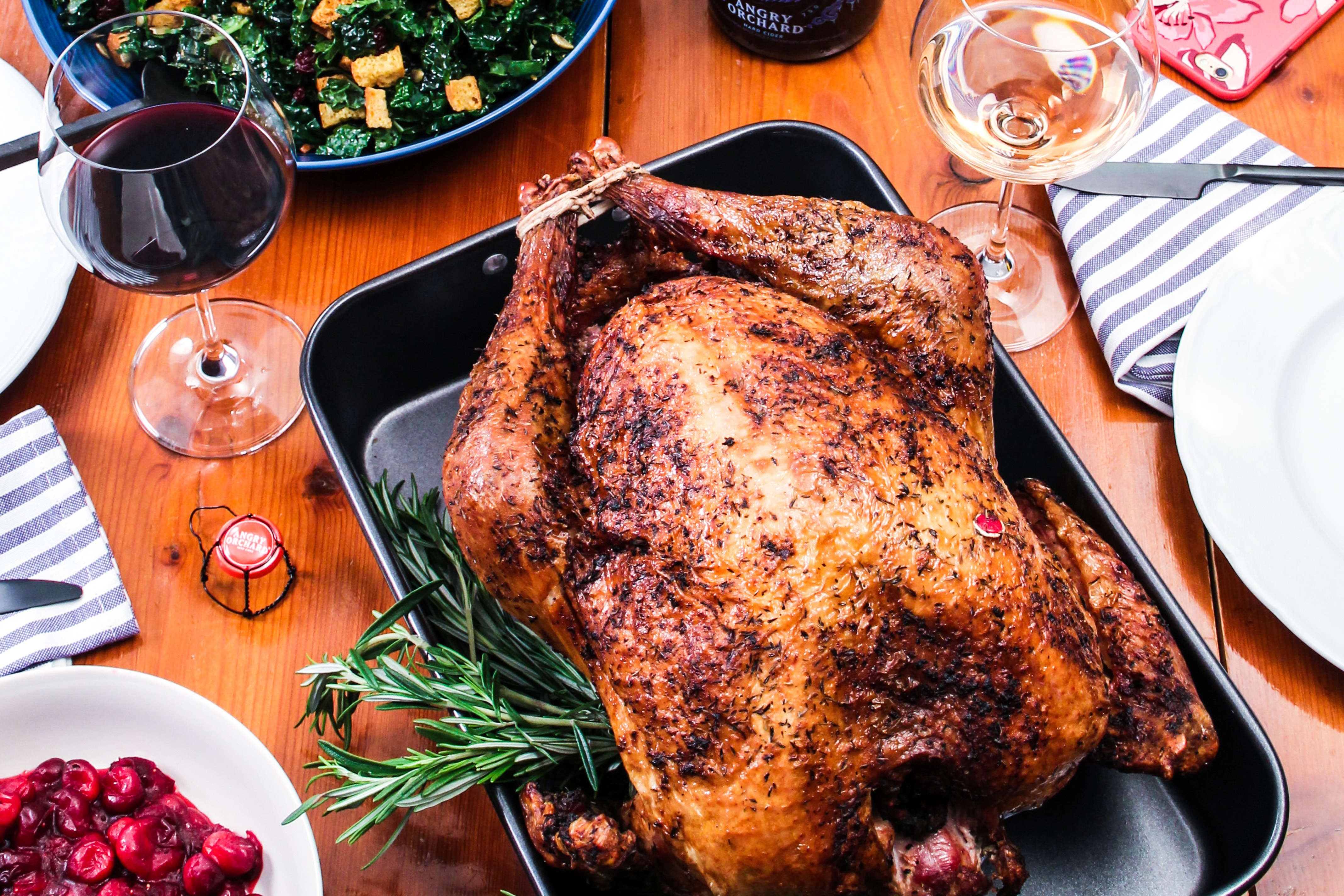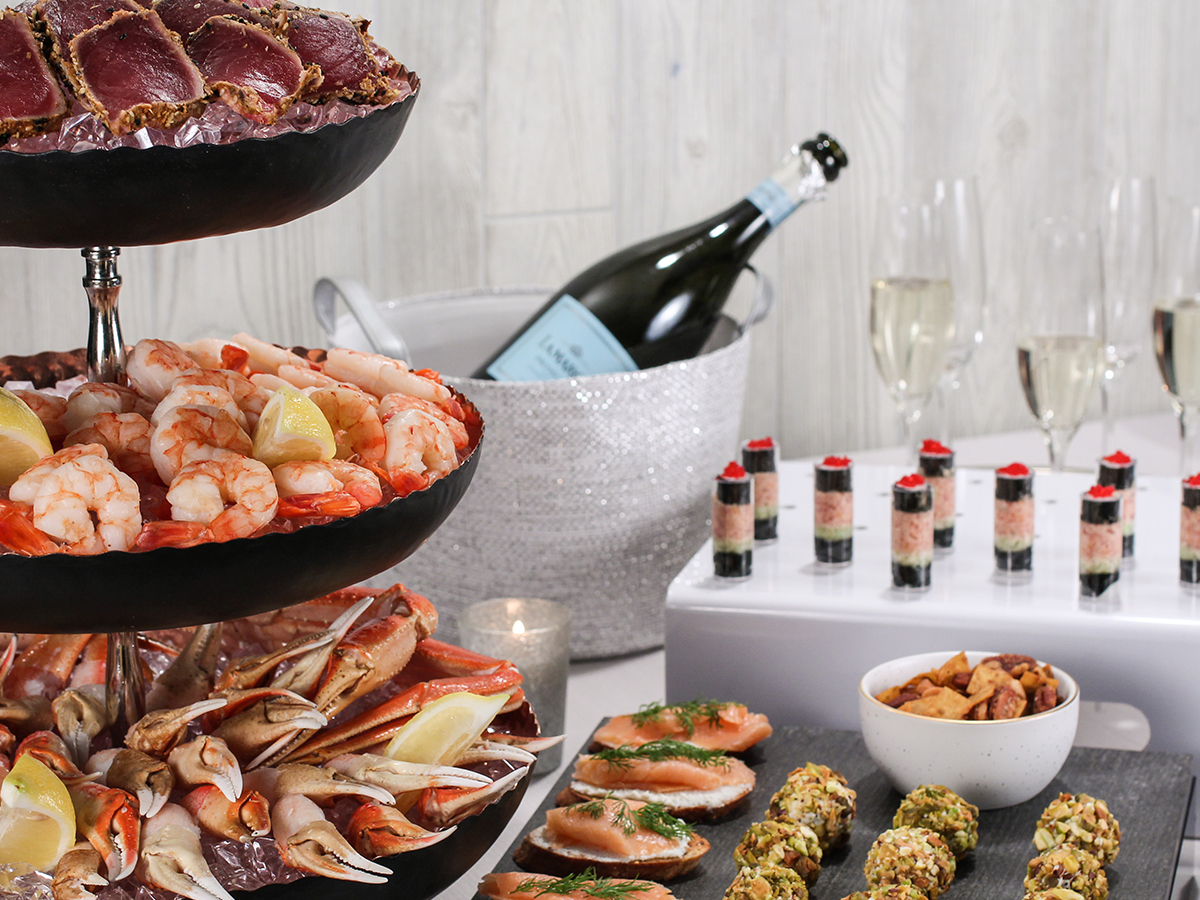 Decorations, Centerpieces, and Finishing Touches
You've made your list and checked it twice. You've put together a drink and food menu that's both naughty and nice.
So what's next?
It's time to make your ho-ho-home holiday perfect. You don't need to go crazy decorating your place, but with a few finishing touches, you'll have a warm and inviting space for your guests to enjoy.
Centerpieces are a fun, creative way to show off your holiday spirit. For Thanksgiving, gourds are an easy, festive idea. If you're feeling extra creative, take the time to paint and decorate them.  
Nuts, cranberries, and ornaments are similarly nice for the winter holidays. You can throw them all together in a vase and use them as table centerpieces.
Need some decoration inspiration? Check out Pinterest for more ideas!
Candles are another small addition that can shine brightly. Place holiday candles in the bathroom, kitchen, and hangout areas. Fill the air with scents of spice, vanilla, and pinewood.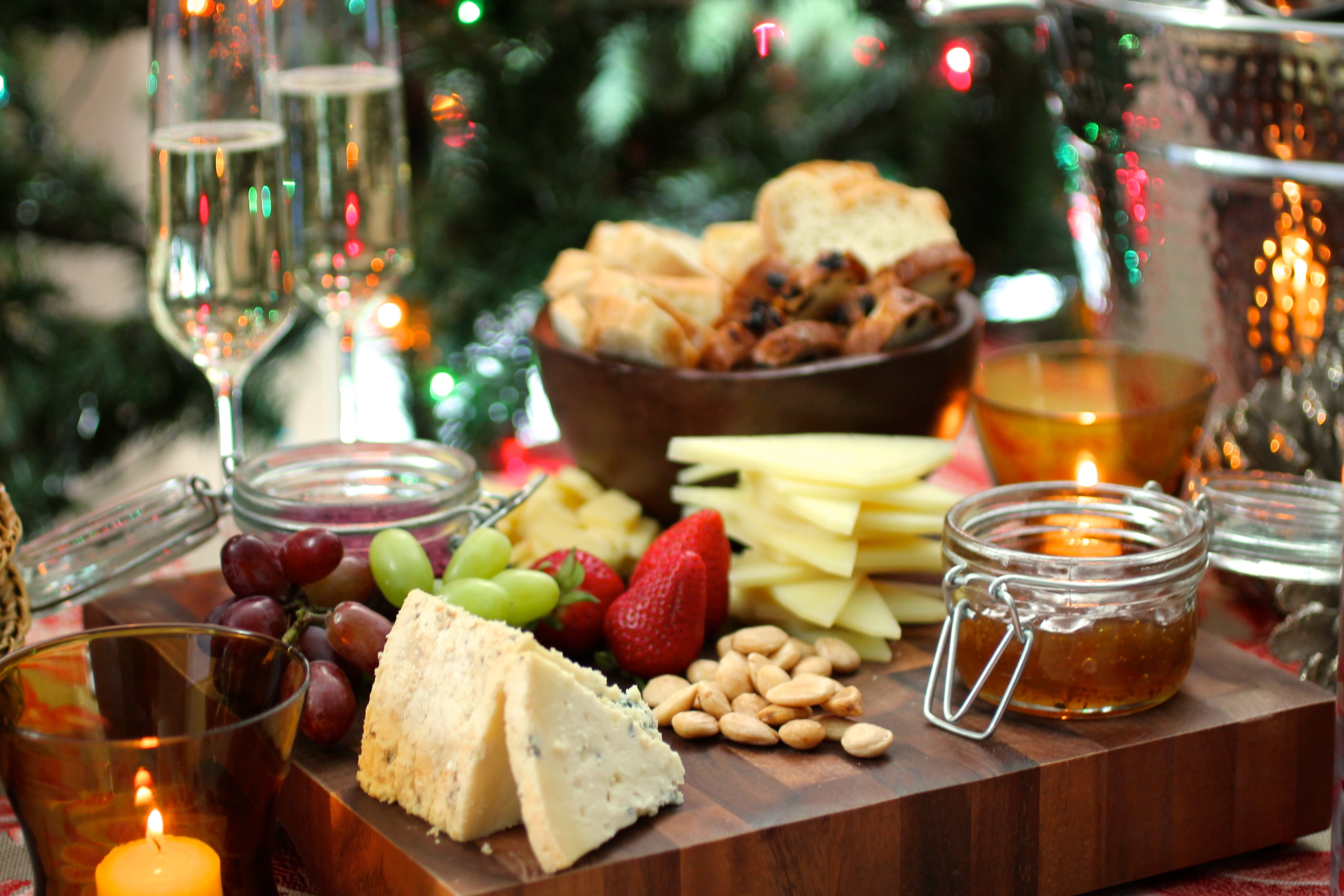 Lastly, don't forget to have some winter necessities on hand, like snow shovels and salt, just in case. Your guests will appreciate the gesture!
Final Thoughts: Happy Holidays!
The holidays are one of our favorite times to be in business, and we want to wish you all a season full of cheer, good company, and great food.
If you're in the Chicagoland area and are looking for a caterer, we'd love to be a part of your holiday event planning! Check out our menu, then give us a call when you're ready to place an order.