Engagement season is underway and we are loving all of your romantic proposals and engagement rings on our social media! But what comes after the champagne toasts and congratulations? Wedding planning, of course! It's easy, right? Wedding planning with a full-time job and chores and errands…ok maybe it's a big ask. That's why we're here to help! Here are some things to think about while planning your unique wedding:
Venue:
Are you going to host local so all your friends can attend? Would you prefer a destination for the spectacular backdrop of the mountains or beach? Or maybe you want the special touch of hosting your big day in the backyard of your childhood home! Once that is decided, the venue search comes next. There are so many different options to chose from; romantic, boho-chic, industrial, loft, garden, tent, traditional- the list goes on. If you are having trouble deciding, don't be afraid to set up tours with all options to see what resonates best with you and fits your size needs. Keep in mind your guest count, ceremony and dining needs, and personal style as you are exploring. And always remember a bit of lighting and florals can transform a space.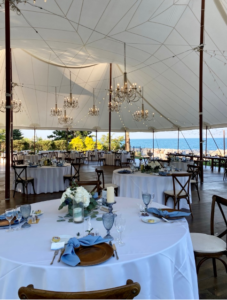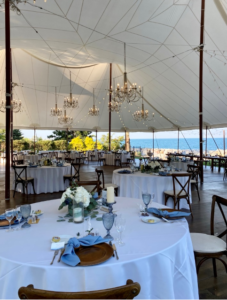 Food:
We all know food and family go hand in hand. Nothing screams 'celebration' quite like good food. But where to start when the world is your oyster? Ask yourself how do you want guests to feel at your wedding? If you want your wedding to be traditional, classic, or formal, a plated, seated meal would be my recommendation. Our Red-Wine Braised Short Rib entrée with shaved brussels sprouts, baby carrots, and ricotta gnocchi is sure to please your meat-and-potato eaters while offering an element of uniqueness to give your foodie guests something to talk about! Paired with our cauliflower steak for the vegetarians, miniature chicken taco hors d'oeuvres, and a sweet treat of bourbon butter bundt cake to top it off, your menu is sure to please all-around.
If your vibe is more casual, relaxed, and laid-back, then maybe a buffet or food stations is for you! A fresh herb-marinated tenderloin carving station for the old-fashioned eaters, a tacos frescos station for the particular taste-buds, and a Ramen station served from tea siphons with all the fixings to spark the creatives. Or perhaps you want to highlight your heritage and travels with culturally themed stations? A German raclette station, an Italian spaghetti station, or an Asian lettuce wrap station are sure to give guests a variety of options and a menu to talk about for years to come!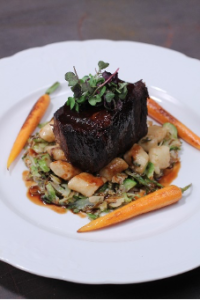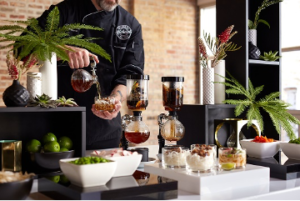 Décor:
Never underestimate how far a simple centerpiece or pop of color can travel! Once you have your color scheme selected, be sure to talk to your florist about ways to make your distinctive personality radiate throughout the venue. Perhaps an emphasis on greenery and soft candlelight can accentuate your tranquil ambiance. Or pops of bright colors can capture the joyful quality of the setting summer sun. While selecting your florals, don't forget about other details to highlight the scene. Table linens and napkins in all colors, textures, and patterns can make just as big a statement as the bright carnations in your centerpieces. Gold flatware can be the perfect complement to your gold vases, a textured water goblet for just a touch of antiqueness, or maybe an ornate, embellished charger plate is the perfect contrast to your farm tables. With the choices available, your table setting is sure to be a one and only, reflecting exclusively you.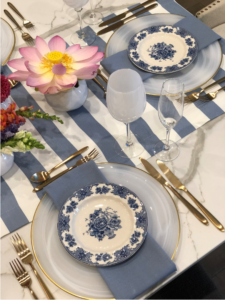 Entertainment:
After the 'I Do's' have been said, after the décor has been admired, the food has been consumed and the beverages have been flowing comes the party. And what screams party more than music? The ultimate question presents itself- Band or DJ? Like everything else, the answer is personal to you. A DJ can offer a greater selection of variety with a more flexible approach to reading the room. A band's music is often more set, but there is certainly something to be said about the passion live music brings to the celebration. Don't overlook the peripheral entertainment either! A photo booth is a great way to keep guests engaged and create memories to relive the night for years to come. An interactive food or beverage station can also create interest, like our flaming bourbon donut station, a citrus bubble specialty cocktail, or a hot chocolate or cider bar with all the toppings.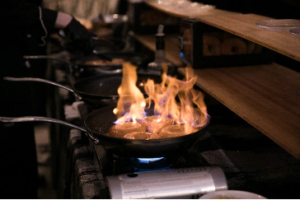 Your wedding should be a distinctive representation of you! If there is one thing to keep in mind as you are going through the planning process, it is this. And never be afraid to ask for help! We professionals are here to lend a helping hand in curating your perfect day.