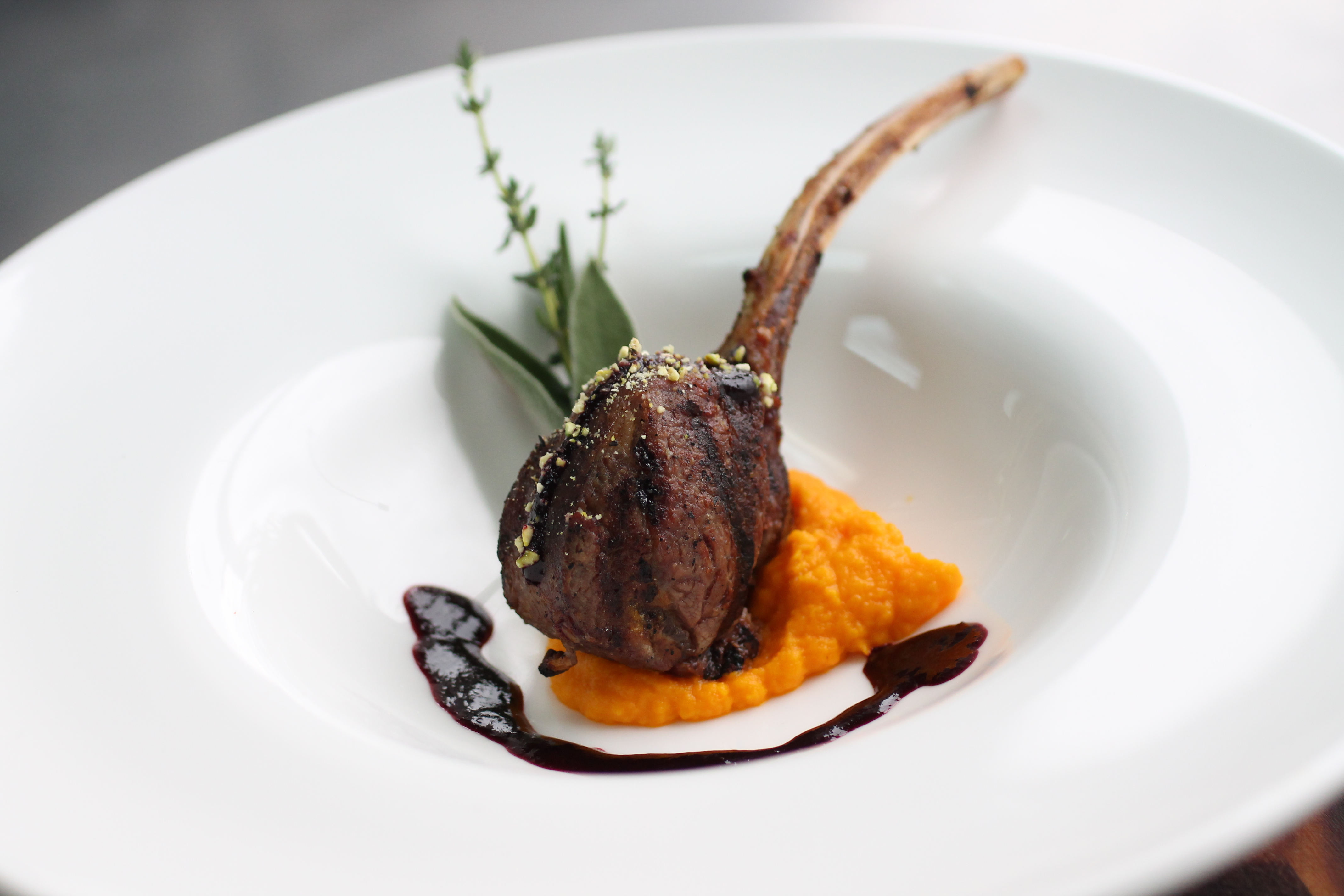 Who knows the catering process better than Catering By Michaels' President, Stewart Glass? We managed to find some time in Stewart's busy scheduling to get the inside scoop on how to find the perfect caterer for your event.
What are some tips for choosing the right caterer? What questions should people be asking?
Here are two ways to start learning how to find the perfect caterer for your event:
Ask your friends/relatives first, and find out if they have recommendations

If you or your circle hasn't hired a caterer before, take to the internet – look at reviews to some extent on review sites like WeddingWire/EventWire, The Knot, Google, and Yelp.
It's not just what questions you should be asking, but what questions a caterer is asking you.
As a caterer, they need to dig into your brain. It's very important that they ask a ton of questions. You should never take this as an insult, or as getting too much into your business, because if they don't ask you a lot of questions, you may not get the solution you're imagining. Your caterer needs to know where you're coming from, what you're looking for, what your goals are. There needs to be a context. For example, if you don't have a venue yet, that's going to have an affect on your catering partnership.
Don't be afraid to give your budget, and don't assume that the caterer is going to try and maximize their cut of your budget instead of working to give you the best price. If you're distrustful of the caterer, then you shouldn't be calling there in the first place. Budget is important because you could go through this whole process, and get to the end of the conversation, then their minimum event budget is incompatible with yours.

What are some of the most common questions people have when first deciding to work with a caterer?

Once there's a mutual understanding between yourself and the caterer, ask:

"What's your price?" (but only after you've worked to define the terms of the event – otherwise, the answer won't really make sense)

"Are you available?"

"Do you work with [certain] venue?"

"Do you handle [this] type of cuisine?" (ethnic, vegan, etc.)

"Do you provide a tasting?"

"Do you supply all relevant extras?" (like decorations)

"What are your cancellation terms?"

"Do you have references?"



How do you know if a caterer has the right kind of experience for your particular event?

Reviews are a good first step.
That said, in the age of reviews, you have to read multiple reviews to get the full picture. You don't know who wrote them, and it's hard to trust bad reviews. Read the best one and the worst one, and go from there.
Look at the overall percentage of good and bad reviews. People who are irritated are very quick to write bad reviews, because that's sometimes their only way to be heard. And on the good side, people aren't as quick to write reviews.
You should also look at the currentness of reviews/how old they are. Personnel and other things change over the years. A good rule of thumb for reviews that will help you determine how to find the perfect caterer for your event include specific comments on service and food at the event.

As a caterer, when I was running the other side of the business, I always told salespeople, "We don't sell food, we sell confidence." As a customer, you're not just buying food and service – you're looking for a feeling that the event will run smoothly.
You want a caterer that will get there on time (caterers, as a whole, are notorious for being late), and staff that is capable of producing the same food you received at your tasting at the event. Sometimes portable cooking equipment can produce a different result with the wrong staff. At Catering by Michaels, our kitchen staff at all off-premise events is the same during the week as on the weekends. Most caterers have different staff during the week.

Another thing you'll want to know is if they have insurance for anything bad that could happen that deals with food (like fire damage).
Finally, look at your prospective caterer's website and see what kind of food they're producing. For example, if you want comfort food at your event, but they're showcasing gourmet small plates, they're probably not the caterer for you.
One of our differentiators is sustainability, but that's not going to matter to everyone. But for a client with the same beliefs, we're a perfect fit.
Awards help, but they're not everything – just the icing on the cake. They show that the caterer is doing something right.

Is flexibility important when it comes to menu options? If so, why?

Flexibility is absolutely important. You should get the event you want. At Catering by Michaels, we can produce any kind of ethnic food, and can alter recipes for food allergies and other food preferences. It's important, when looking at a caterer's website, that what you see in the presentation is what you want.

Another example of our flexibility lies in our action stations, which can be customized based on your event and tastes. Thinking from a budget perspective, plated meals are usually the least expensive. When you get into buffet/action stations, you don't know exactly how much people will eat, and will have to buy more food than you would when estimating for plated meals. Experienced caterers are fairly good at estimating to help keep costs down.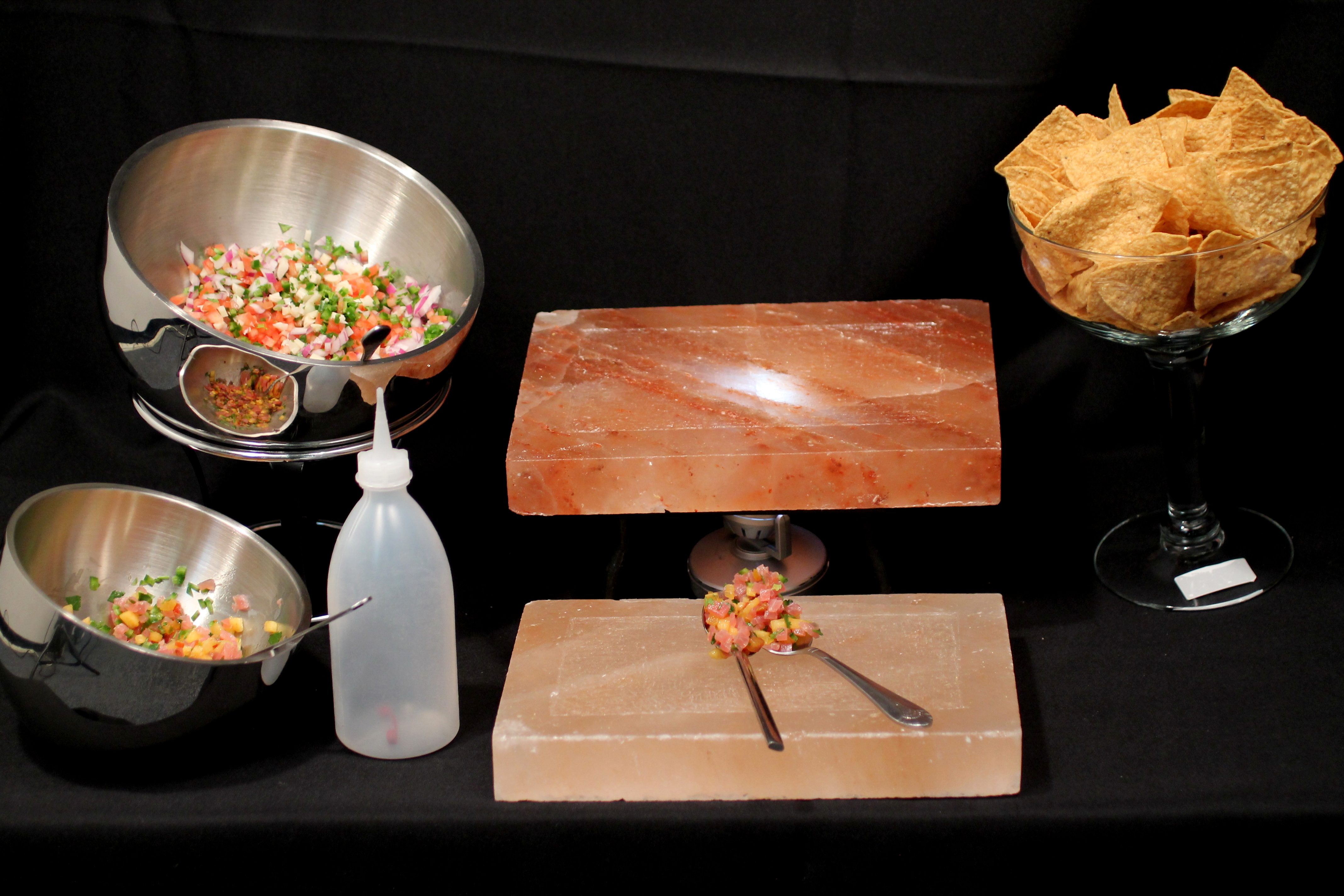 How important are tastings?

They're definitely important. When you go to a tasting and deal with off-premise catering, make sure the food is outstanding. This is the caterer's chance to wow you. After all, they're producing a menu for 2-6 people versus a large group. A full kitchen and full staff are always going to produce the best version of your food.
Your tasting should be perfect. Look at quantities on your plate to determine if guests will be getting enough food. Without a tasting, it's hard to translate what you see on paper to reality. Look for pictures of different plates and presentations. By doing this prep work, you'll get a better feeling about how your event is going to end up.

Let's talk about venue partnerships. Why are they valuable to clients?

They're important because that caterer is one of a limited number who works at that venue, which gives them the familiarity advantage. Most off-premise places have limited resources, and the caterer has to bring in certain equipment.
If you're a preferred/exclusive catering partner – everything you do at the venue should be perfect. If it's a one time caterer, they might not know how to work there (especially if they don't do the research) to reproduce the quality and consistency delivered during a tasting.
Any additional tips or recommendations you want to share?

When a caterer does a write up on your event (also known as a banquet event order), ask yourself – how detailed is it? If it's not detailed – you don't know what the caterer's doing. If you think they're going to serve water at the table, but it's not written on the order, how do you know? What happens if a couple rental glasses break? Find a caterer who details EVERYTHING, no matter how small it seems. We treat ours like writing a story – banquet orders are sometimes 20 pages long! We take the time to make sure the whole event is written out, from setup through cleanup. You know exactly what we're doing, and what we're providing/what you're providing.
Two more random thoughts:
Expect to sign a liability release if you want access to leftovers.

If you don't think a caterer has enough reviews and can't find enough information on the caterer, it's not a bad thing to ask for some references. Don't count on any one research item on it's own. And when you get some references, know that they're not going to give a bad reference, so make sure to ask good questions.
We hope that by now you have some idea in your head about how to find the perfect caterer for your event.
Ready to start planning? Contact Catering by Michaels with all of your pressing questions – we'd be more than happy to answer them!