Hors d'oeuvres are an important part of any special event, whether they're the only food at your event, or just a warm up before the main course. Catering By Michaels offers plenty of great options that are both unique and delicious. One (or a few of!) these seven hors d'oeuvre choices are sure to please you and your guests. Just make sure to warn guests if there's more food coming, so they don't completely fill up on these tasty bites.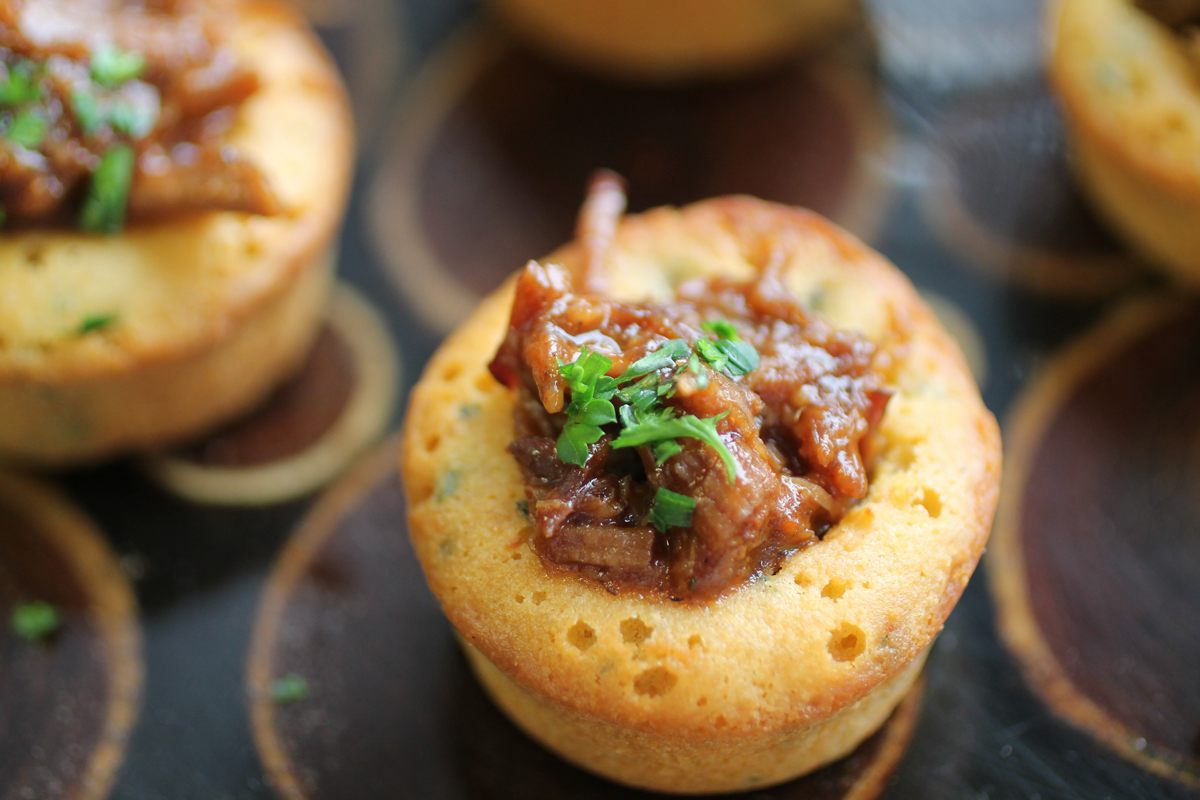 PULLED BRISKET BARBACOA
Set atop a mini jalapeño corn muffin, and garnished with chopped parsley.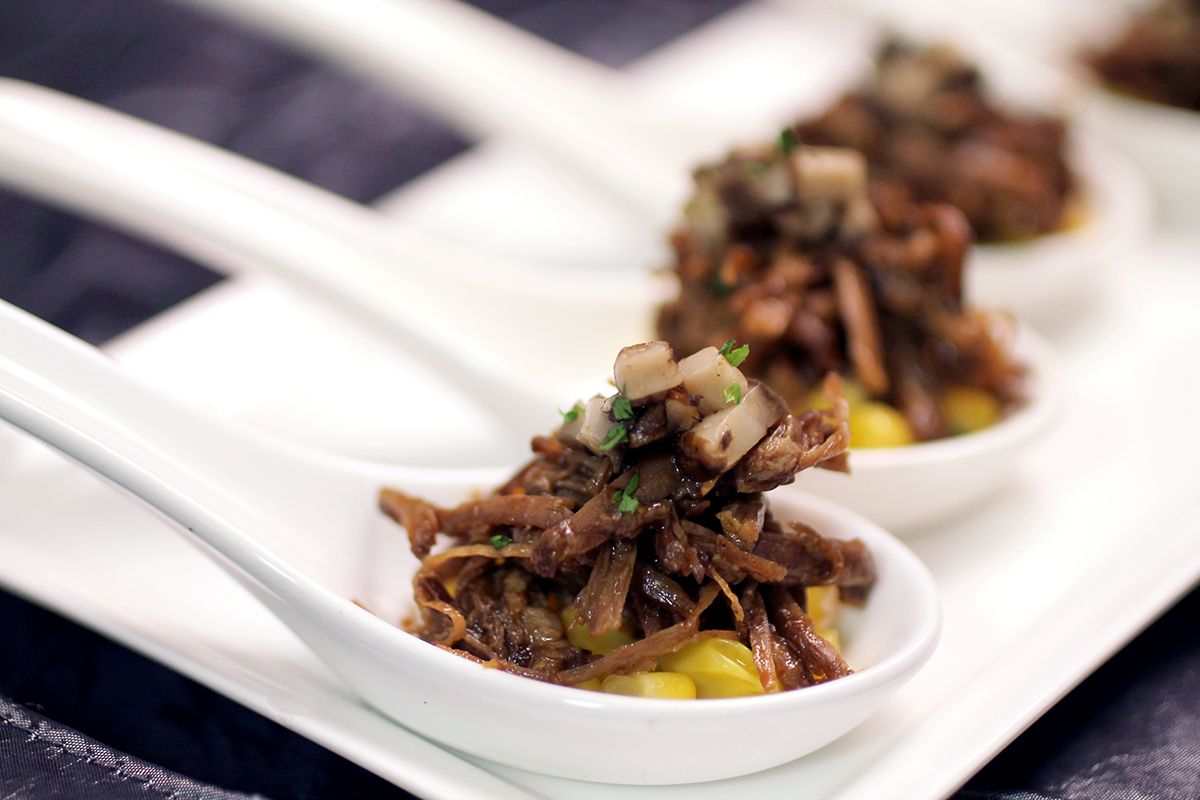 BBQ BRAISED SHORT RIBS
Spicy corn relish, grilled portobello mushroom, cilantro garnish.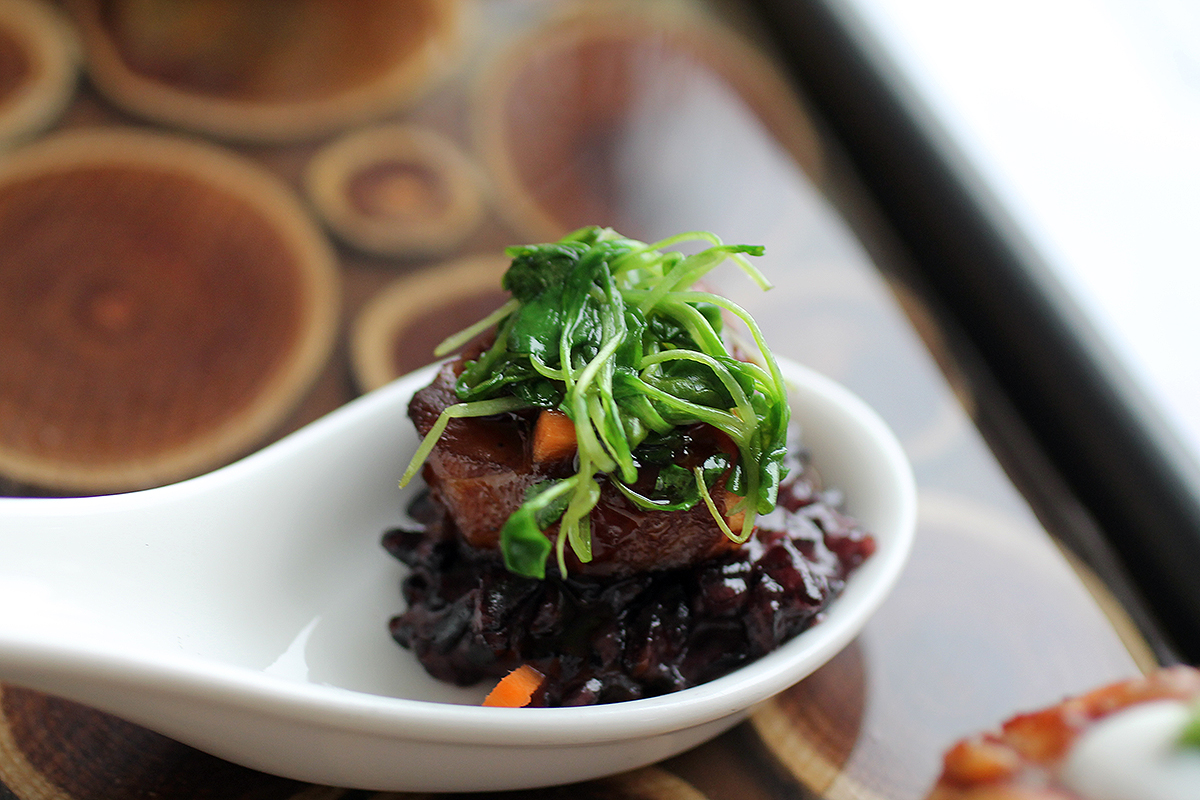 ASIAN STYLE BLACK COD
Served resting on a bed of coconut forbidden rice, drizzled with a sweet mirin sauce, and garnished with a tuile of pea shoots and glazed carrots.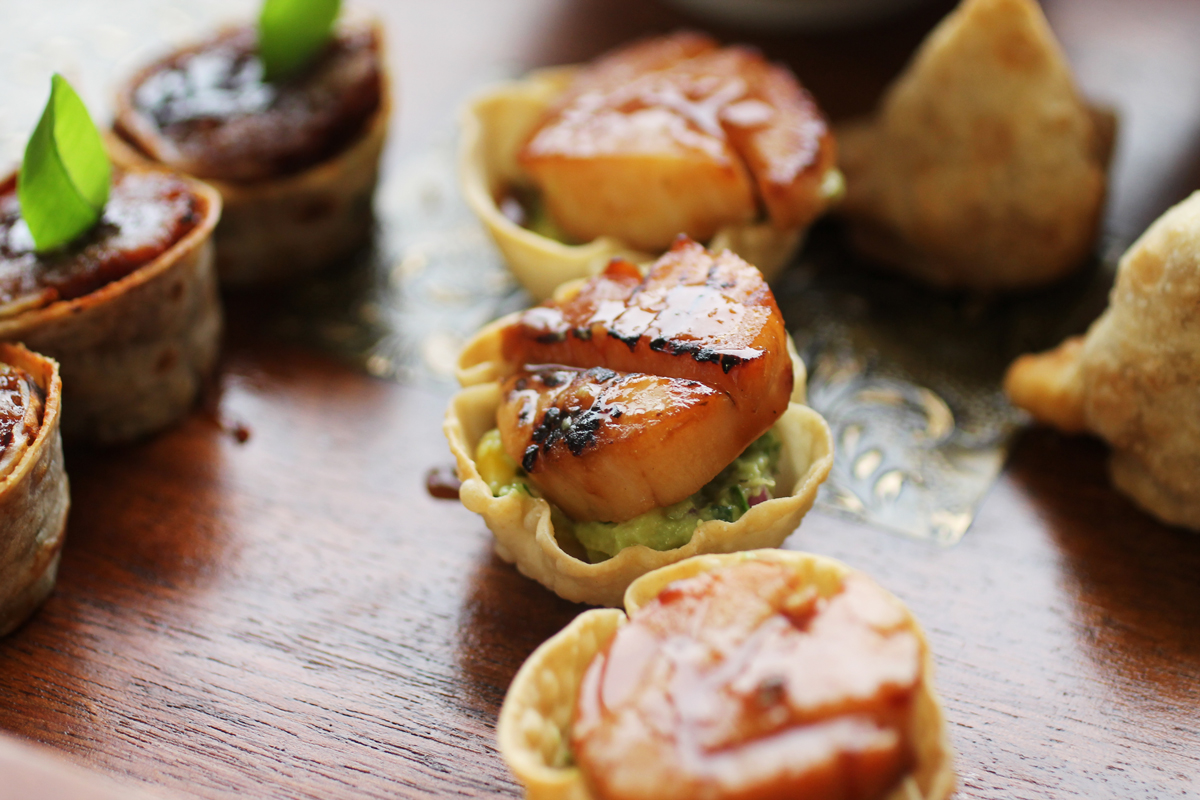 THAI GLAZED BBQ DIVER SCALLOP
In a won ton cup with avocado corn relish.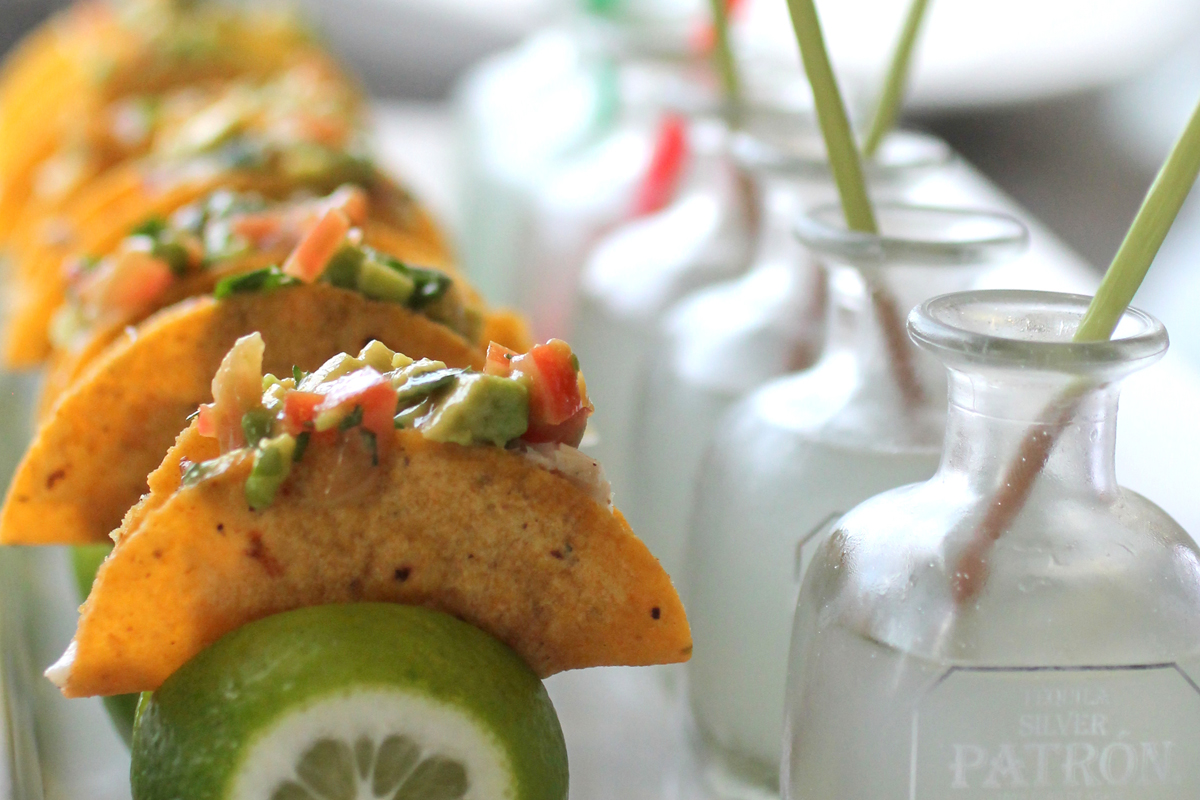 MINIATURE CHICKEN TACO
Sautéed tinga de pollo, drizzled with Mexican cream and chipotle salsa in a crunchy corn taco shell resting on a fresh lime.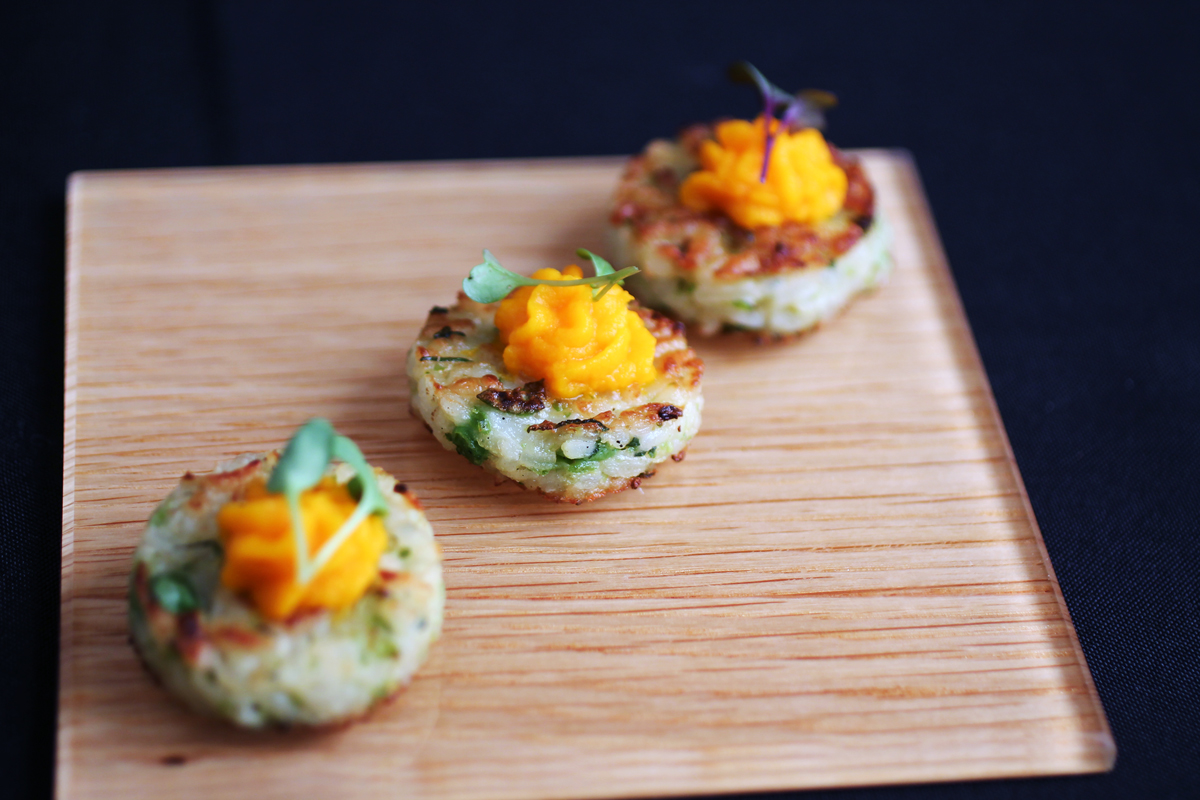 SPRING PEA AND LEMON RISOTTO CAKE
Garnished with carrot ginger puree.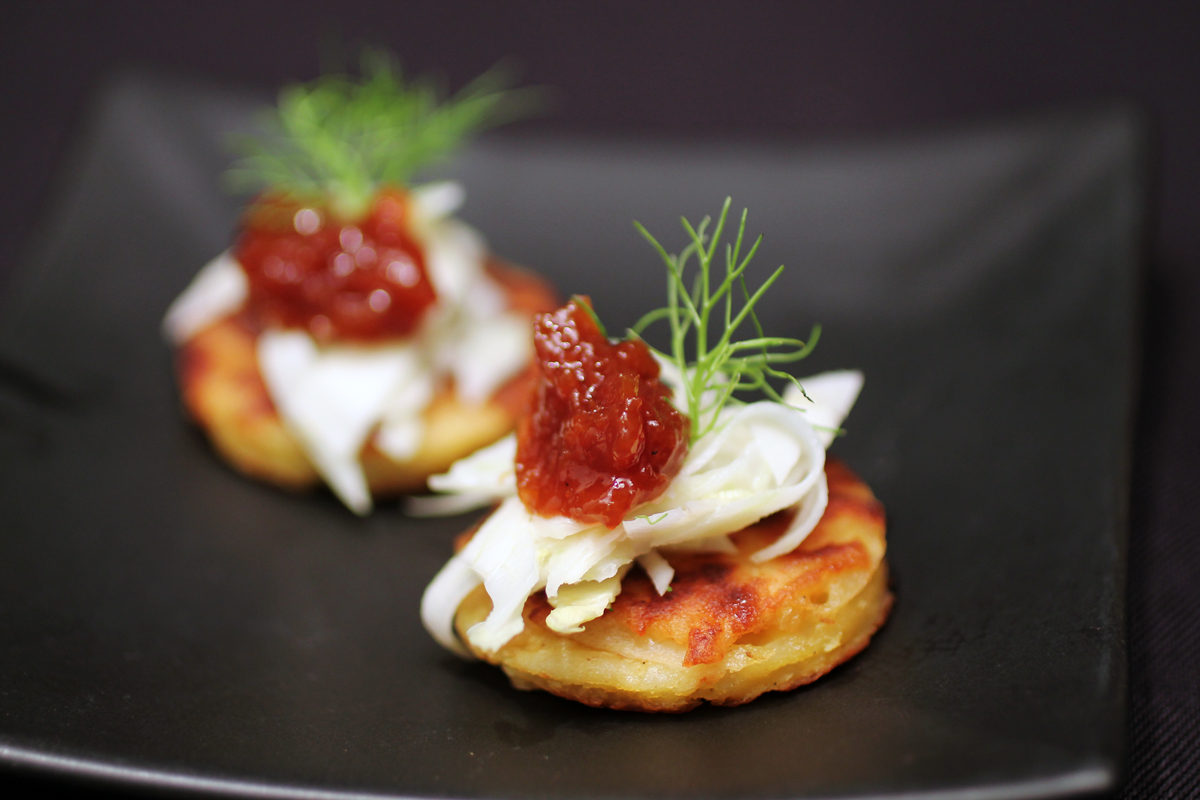 MINIATURE RUSTIC POTATO PANCAKES
Topped with homemade stone fruit chutney and pickled fennel slaw.
These elegant one-bite appetizers are perfect for a gathering of any size. Guests will be raving about your event for weeks to come. Which of these hors d'oeuvres is right for your next event? Contact us to place your order!