Did you know that Catering by Michaels handles a wide scope of events for many prestigious schools in the Chicago area? Some of these schools include Northwestern, Columbia, Roosevelt, University of Chicago, and also K-12 schools like Niles West and Glenbrook North.
Our catering services include full service and delivery for homecoming, reunions, departmental meetings, and more.
We chatted with Shannon Sherwood and Meredyth Brook, who both work with our educational partners at Catering by Michaels, to get their insights on catering for Chicago area schools.
How did Catering By Michaels first get started in catering for education?
Shannon: I started working with Columbia College Chicago, University of Chicago (UofC) and University of Illinois at Chicago (UIC) when I was Director of Sales with another company. When I left that company, I took my relationships with me.
Catering by Michaels is a very large company that has been around for over 30 years and has done every type of conceivable event. Becoming more academically-savvy in catering was a natural next step for us. We are able to do small deliveries, campus-wide alumni and development events, and every other type of event in between.
Meredyth: This arm of Catering by Michaels started about 12 years ago. We were doing a small amount of business at Northwestern, and I used to be the Catering Director there. Once I left, I reached out to my old contacts and helped grow the business that way.
How does the menu for these events differ from other non-school events?
Shannon: It depends entirely on the event. We have a mini sandwich buffet, for instance, that we have been doing for Columbia College Open House for years. This is an offering that can be found on our delivery menus; however, the nature of Open House is much larger than a typical delivery, so we convert the menu into a full service event, where we bring our own platters and trays and thoughtfully and artfully present the food — along with staff, rentals, and props for the buffets.
So – if the budget is there, we can do amazing full service events; if the event is more budget-conscious, we can do deliveries straight off of our delivery menus.
Knowledge of the campus is key to all events, delivery or full service: knowing how to get where we need to be, knowing a security guard who can expedite the opening of an alarmed door, finding that one loading zone – these things can make such a difference, and knowing those things comes with having an intimate knowledge of campus environments.
Meredyth: When catering for education, the menu is always mindful of nut allergies, gluten, and a variety of other items. We tend to stay away from pork and shellfish, due to different eating habits and cultural diversity. Our standard offerings include good flavored foods that aren't super ethnic, unless it's for a specific event or department that requests it.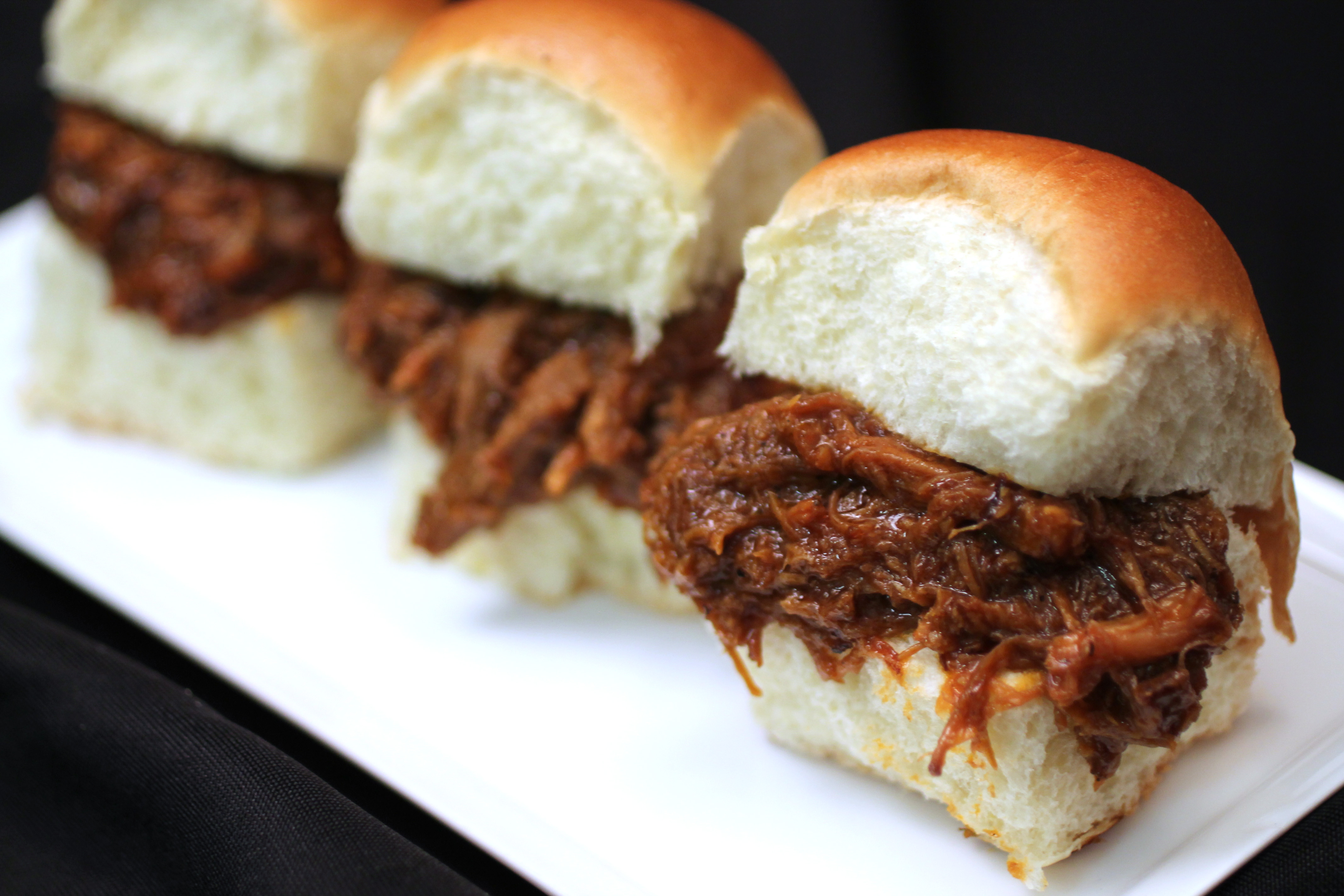 Is there a difference between catering for events at high schools (or K-12) versus universities?
Shannon: Most of what I do is for higher education. But I do some deliveries for the Ravinia Festival Association and these often take place at elementary schools around Chicago. I will say that at the university and college level, there is more opportunity for creative and fun events, especially at Alumni and Development events, which tend to have larger expectations (and budgets).
Meredyth: Our high school catering tends to be more for parents/adults than for the students. But when we're feeding younger kids, we make sure to offer a variety of kid-friendly food options.
What's your favorite event you've helped cater in this space?
Shannon: I gave a client from a university alumni and development department some VIP passes to Lollapollooza, which we cater. His reaction when he saw the way we set up our food booths was:  "This! This is what I want for our Homecoming celebration! This is it!"… And we did it!
Meredyth: I help cater reunions (homecoming) every year at Northwestern University. This includes a series of multiple events over a weekend for many different classes. It's fun to see how they're all different, but they're basically for the same purpose of coming together and celebrating the time they spent at school. There are lots of moving parts and these events take place all over campus so it's exciting! We can get more creative because they set more budget aside for it.
What's the hardest part of working with schools?
Shannon: I guess sometimes working within academic budgets can be constricting. Besides this, not one thing. I love my academic accounts!
Meredyth: Some of the challenges include the fact that a lot of departments have tight budgets, but need specific awareness for food allergies. My biggest challenge is trying to be creative in budget while accommodating various food requirements.
Any last thoughts on catering for education at Chicago area schools?
Shannon: My academic relationships are a great example of what CBM can do. We speak the language of weddings, cocktail parties, mitzvahs and other corporate and social events, to be sure.  But I think that my relationships with Columbia, UofC and UIC have developed because I understand the campus setting and have intentionally immersed myself in each campus' environment to understand the ethic and culture of each institution. I love to learn, and learning as much as I can about these institutions has helped me become a trusted partner for their events.
Meredyth: We've done a lot to build this sector of business, so we really do have a good understanding of educational institutions, and their needs and challenges that go along with regulations and restrictions in certain schools.
Clearly, we love catering for education! If you have more questions or would like to speak directly with Shannon or Meredyth, please contact us.