You don't need to host large or major events like weddings or corporate Christmas parties to hire a caterer.
Catering by Michaels accepts bookings for small to medium parties, which can range from 15 to 125 guests. With this number of people, small venues and special requests such as interactive food stations (which won't work for large crowds because of logistical constraints), can still be accommodated.
In the same way that we cater to large groups, we also do occasionally get bookings for fewer than 15 people.
These small to midsize events are often dinner parties, corporate receptions, or small celebrations. With events of this size, we also get a mix of both family and corporate picnics and cookout requests in the summer.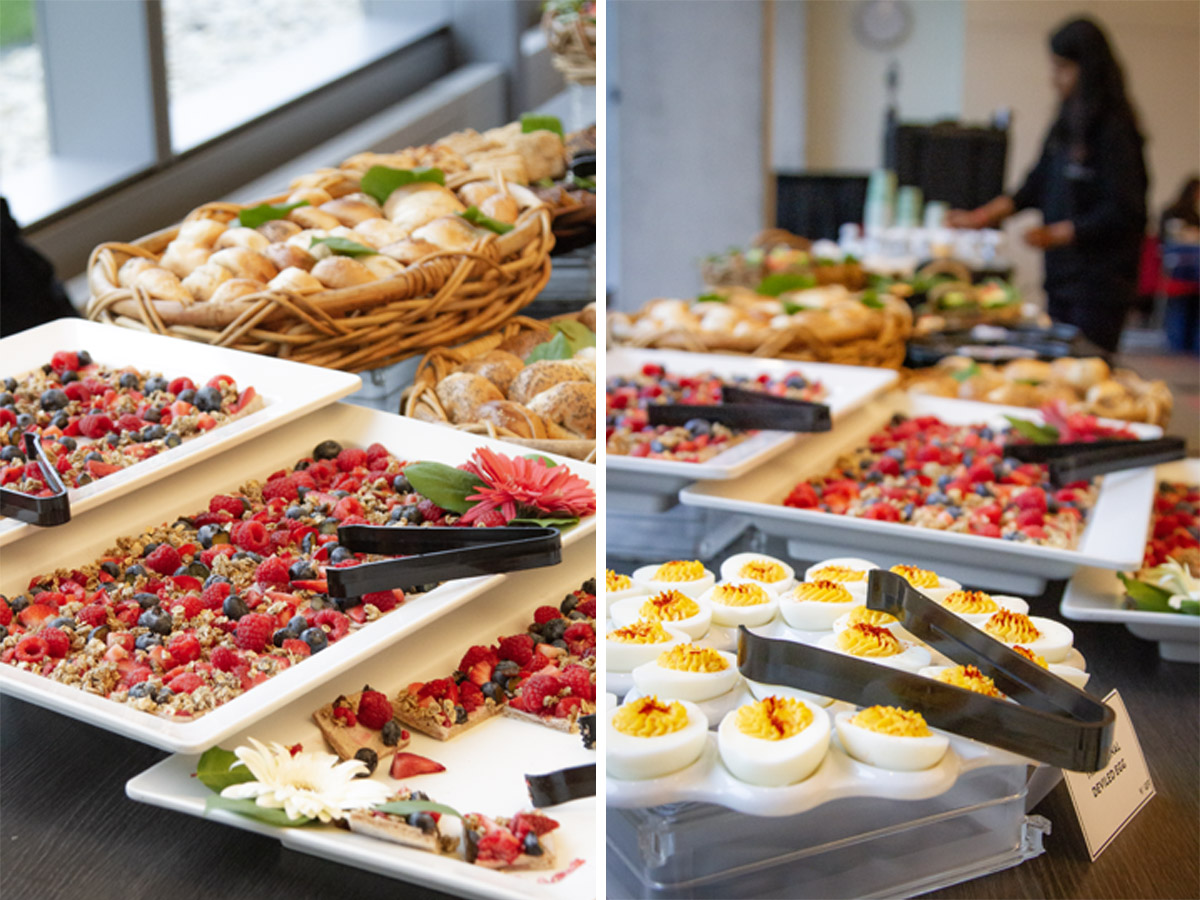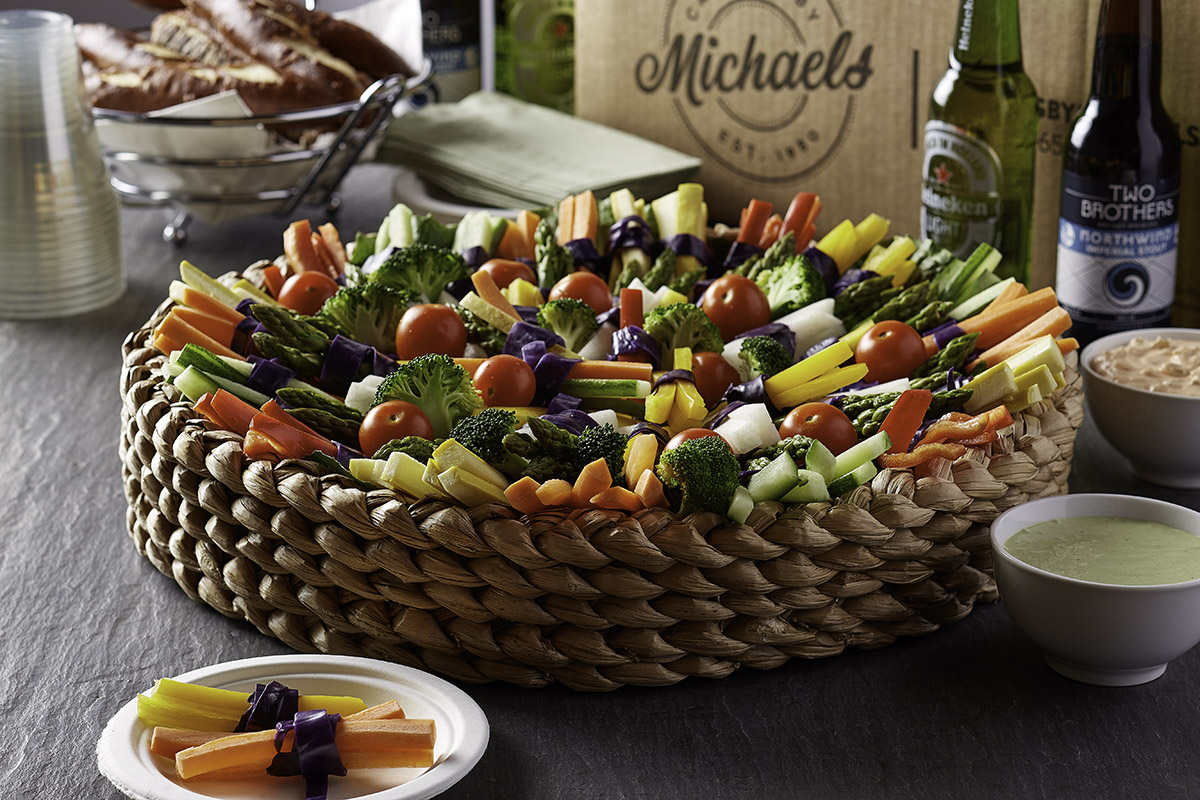 Deciding on the Catering Delivery Method
Most people don't know that most professional caterers will offer several ways of having your food delivered, including:
Pick up: You pick up the food from the caterer's location. If you live near the caterer, this is a good way to save on delivery fees.
Drop off: The caterer delivers food to the location in disposable food containers. This is a common catering practice for corporate and social events.
Full-service: The caterer takes care of everything: from the food, tables, and set-up, to the food serving area. You can even have the food cooked and prepared on-site!
Most people — especially those holding corporate events — go for the full-service option.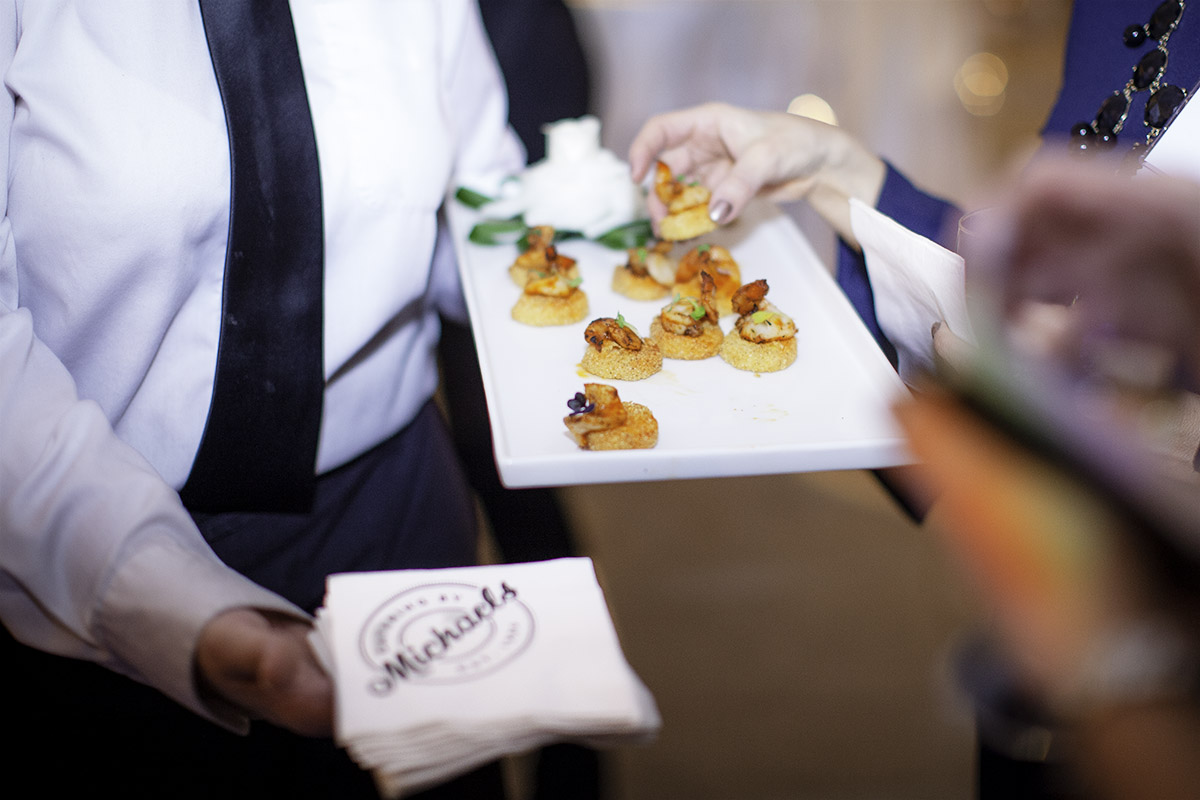 Aside from the larger budgets available to them, they understand the benefit of working with a caterer that has been in the business as long as Catering by Michaels has. As a result, they are guaranteed that all-important details will be taken care of and that guests' comfort and experience aren't compromised.
How to Plan Catering for Small to Mid-Size Events
If this is your first time planning catering for a small to mid-size event, these tips will help guide your efforts:
Plan Ahead
Although most caterers can work within a limited time frame, know that the longer the planning time frame, the better. There's more time to brainstorm creative methods for displays and more time to find suppliers that suit your style and budget.
Determine How Many People Are Coming
You would be surprised to know how many people try to order food without knowing exactly how many attendees are arriving. It is important to know this number so that you can best estimate the budget and so that the caterer can prepare enough food. This also helps you avoid any last-minute menu changes and confusion.
Set a Budget
This will help you understand how much to allocate to food, venue, and other relevant rentals. This helps you set your expectations accordingly.
Set Up an In-Person Meeting With Your Event Coordinator
Talk about your most important goal for the event: whether it's food presentation, interactive food stations, or the overall aesthetic. If you're set on an outdoor summer event, don't forget to talk about a contingency plan in case the weather turns sour.
You should visit the venue together and decide on the layout for seating and food stations, as relevant. At the same time, the event coordinator can offer suggestions about the setup, which you can approve in real-time. After finalizing your choice, you can discuss other details over the phone as they come up.
Don't forget to ask your coordinator for venue suggestions if you don't yet have one in mind. If you don't plan on hiring a coordinator, Catering by Michaels can also help you with set up. We've partnered with several event venues over the years and can give you input as to the best options for your event.
Final Thoughts: Why People Cater Small to Mid-Size Events
Whether it's planning an intimate gathering for 15 or throwing a huge bash for over 200 guests, Catering by Michaels is your reliable partner. With over 40 years of experience and partnerships all around the area, Catering by Michaels can make your event stand out.
Get in touch to start planning your next event, of any size!