With the holiday season in full swing, many are planning their seasonal festivities and holiday parties. Is there a better way to celebrate the season than warming up by the fireside with the ones you love?
We can think of just one thing that can make this picture even more perfect: outsourcing the work involved with cooking and cleaning holiday meals, so that you can spend even more time relaxing by the fire!
Catering Your Holiday Meal
For over three decades, Catering By Michaels has been helping you spend less time fussing in the kitchen and more time with the ones you love.
We know that the holidays are a busy, exciting time of year for everyone. There is a lot to get done in a short amount of time. Just as Santa relies upon his elves to help him bring holiday cheer everywhere, our team is here to help make your holiday dinner magical.
Christmas is a joyous time of year, and we've designed a special holiday menu that captures all those warm, delicious flavors to life:
A Taste Of Our Holiday Menu
Keep your guests full and happy with a selection of small passed hors-d'oeuvres, like our Charred Corn-Pepper Wontons, Petite Pups en Croute, or Sweet & Sour Meatballs (to list a few).
Then, enjoy classic favorites like our White Cheddar Macaroni & Cheese and Apple Cider Glazed Spiral Sliced Ham (on the bone!).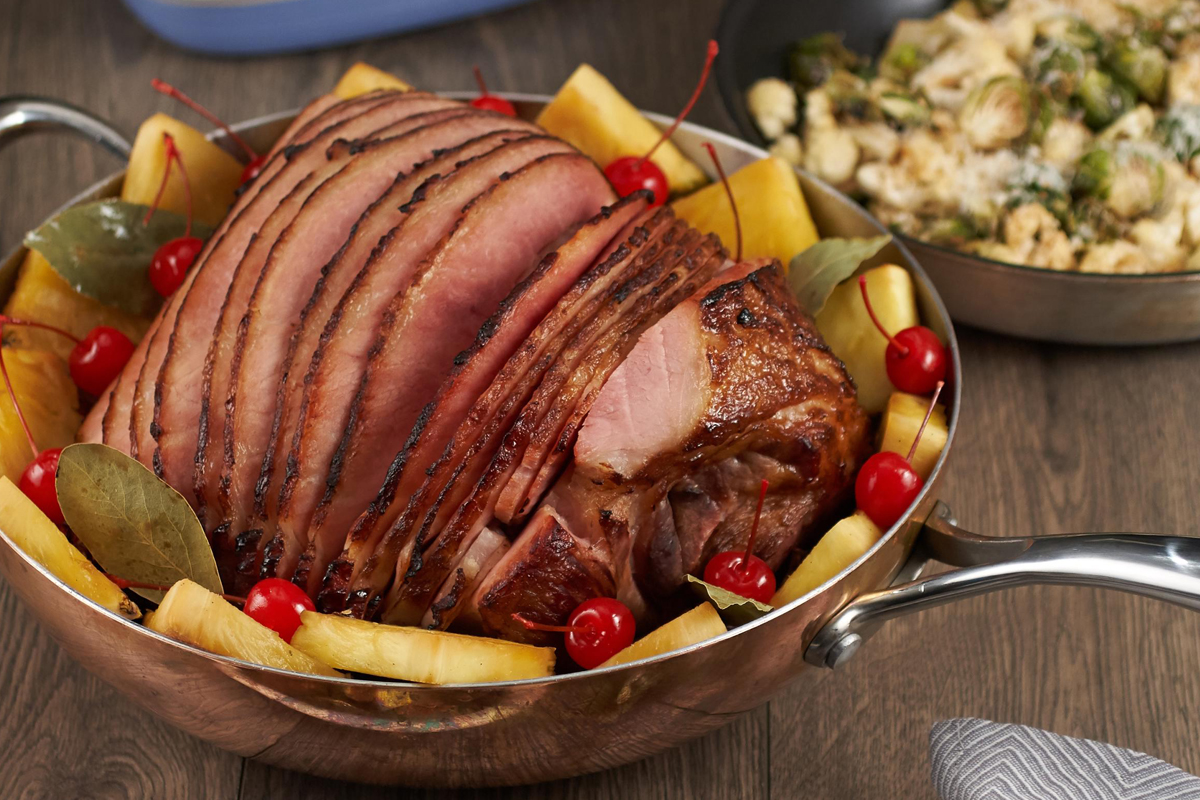 For those of you looking for traditional with a twist, our Cheesy Brussels Sprouts Dip with Bacon, Butternut Squash Lasagna, or Wild Mushroom Pot Pie are real crowd pleasers.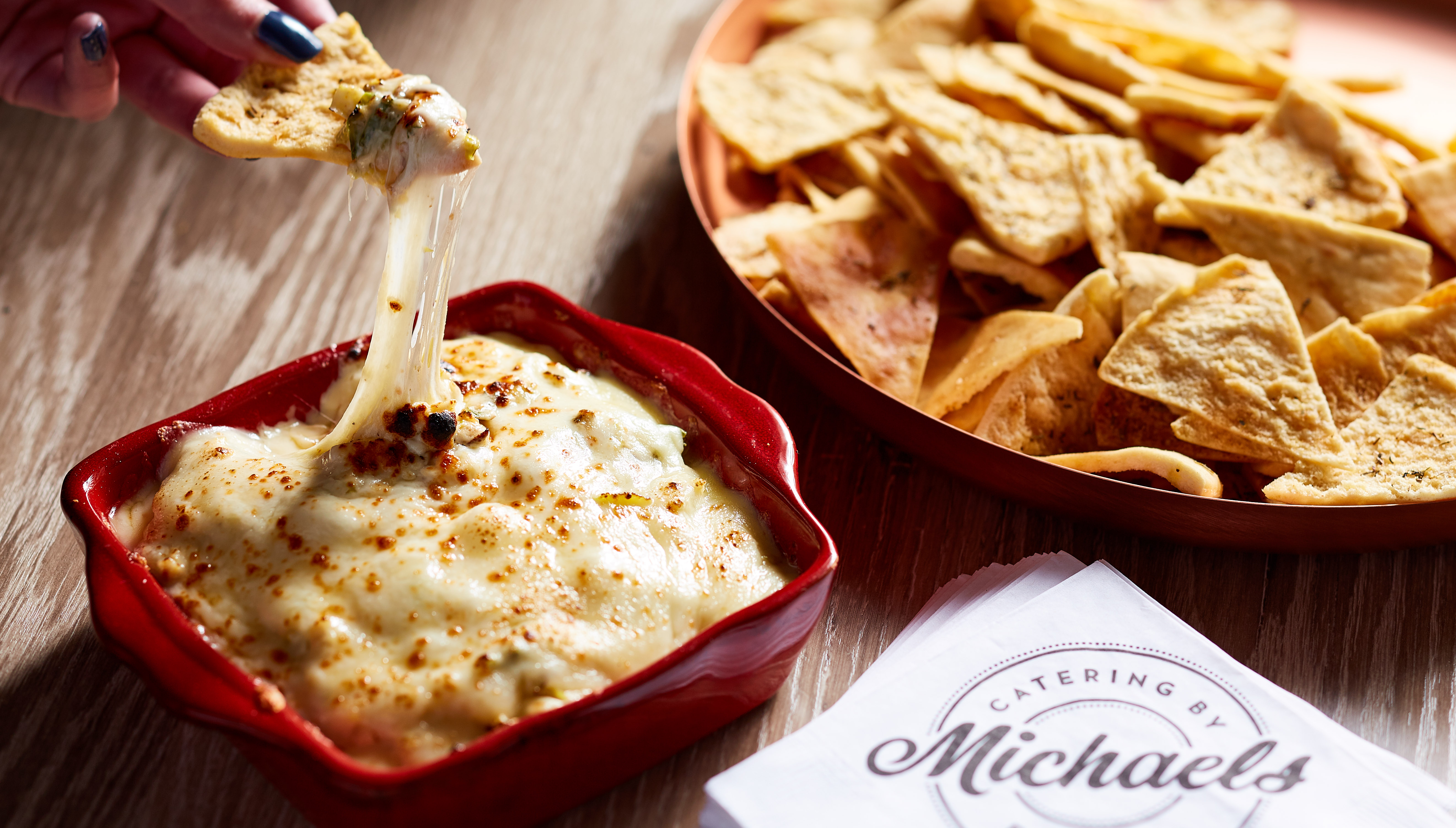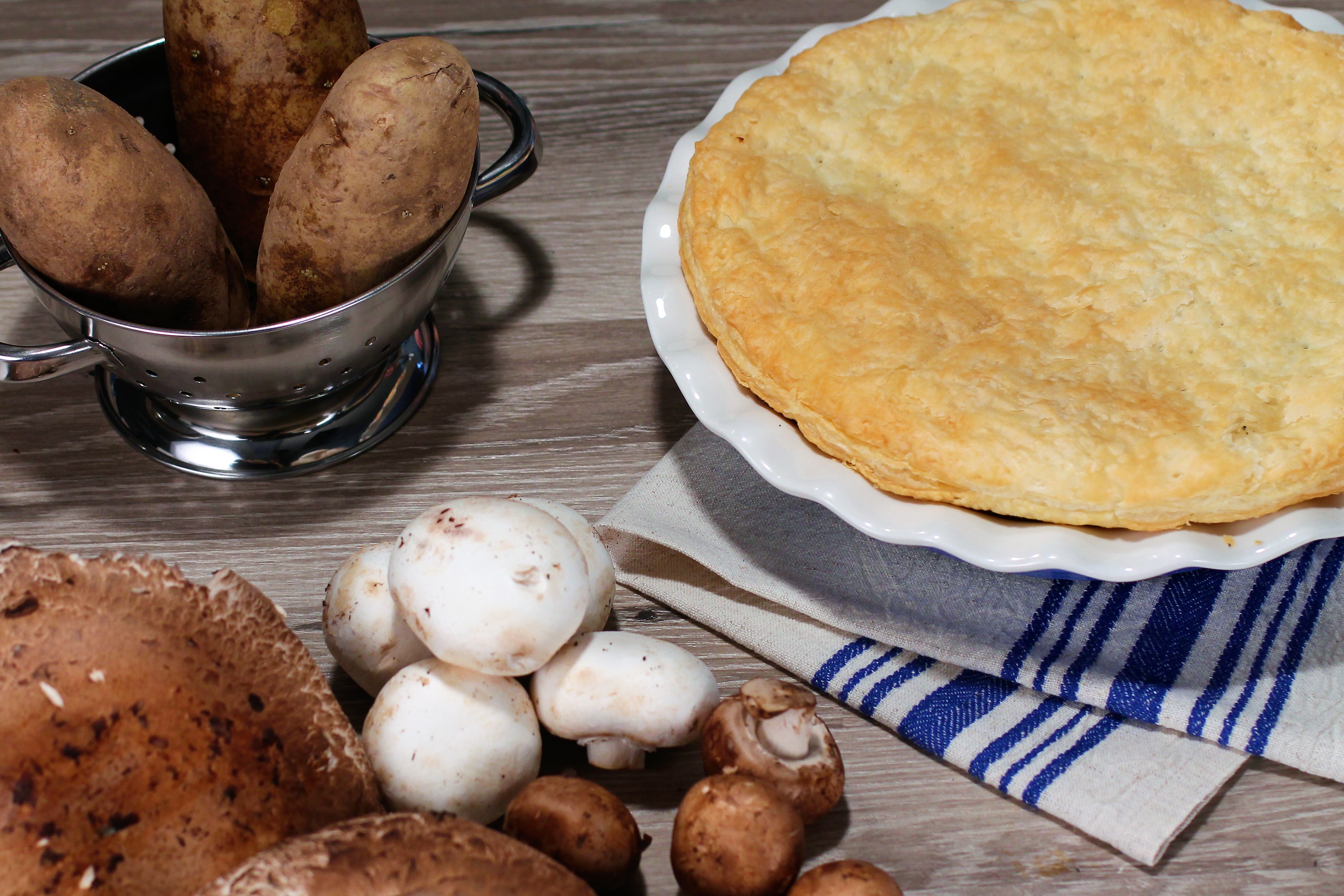 When it comes to catering your meal, Catering By Michaels leaves no detail unnoticed. It's more than just a meal, it's the centerpiece of your evening, and we know that more than anyone!
Take a look at our full holiday menu to see all of the delicious possibilities.
Planning A Special Meal Just For You
Our event coordinators can work with you to plan a customized meal that will more than satisfy you and your guests.
We offer complete meal packages that include your choice of entrée, salad, potato, vegetable, and side. Packages are available for groups of 10 people or more (in increments of 5 people). We also offer a wide variety of a la carte options so you can tailor your meal to your specific tastes.
It is important to us that no guest is left hungry, and so with a variety of special food requests, our event coordinators can work with you to craft a menu to satisfy vegetarians and vegans, as well as those with nut allergies or with gluten-free needs. Just ask and you shall receive!
Important Holiday Ordering Guidelines & Timelines
We love being a part of your seasonal festivities and parties and look forward to warming up your winter this year.
The winter holidays are already in full swing, so get your orders in as soon as possible to ensure that we can fulfill them! Ordering guidelines and timelines vary depending on the holiday. All orders are accompanied by heating and serving instructions when appropriate.
If you're ready to start planning your holiday meal, our team is here to help answer any questions you may have. Send us a message or give us a call!