In between work, school, and everything else you have going on, it can be difficult to find a chance to gather together everyone you care about. But the holidays offer an opportunity to slow things down and spend time with family and friends.
In a few days is the Fourth of July, where we celebrate our country's independence. The Fourth of July is always a joyous affair, with many hosts going the extra mile by serving food that relates to the theme. You'll often see a menu dominated in red, white or blue, as well as dishes served with little flags or cut into stars.
Because the holiday falls right in the middle of summer, many opt to spend the day at the beach, while others prefer the excuse to host an outdoor barbeque.
Whichever way you decide to spend it, hosting a celebration means putting time into preparations. Here are some ways to set up your Fourth of July celebration for success:
How to Prepare for Your Fourth of July Party
Aside from the company, another essential ingredient for a great party is the food.
However, before deciding on the food, you have to decide whether you're hosting an afternoon party or a dinner party. Another consideration to make is the type of menu. Typically, Fourth of July parties serve barbeque or All-American dishes, but you can certainly opt to deviate from the norm.
Lastly, decide whether you want to prepare the food yourself or have someone else take care of it. Between planning a menu, preparing food, and entertaining guests — the holiday won't feel like a break if you have to do all the work.
So consider outsourcing the hard work. Catering by Michaels has over 30 years of experience under its belt to ensure that you have everything you need to make your Fourth of July party go off without a hitch!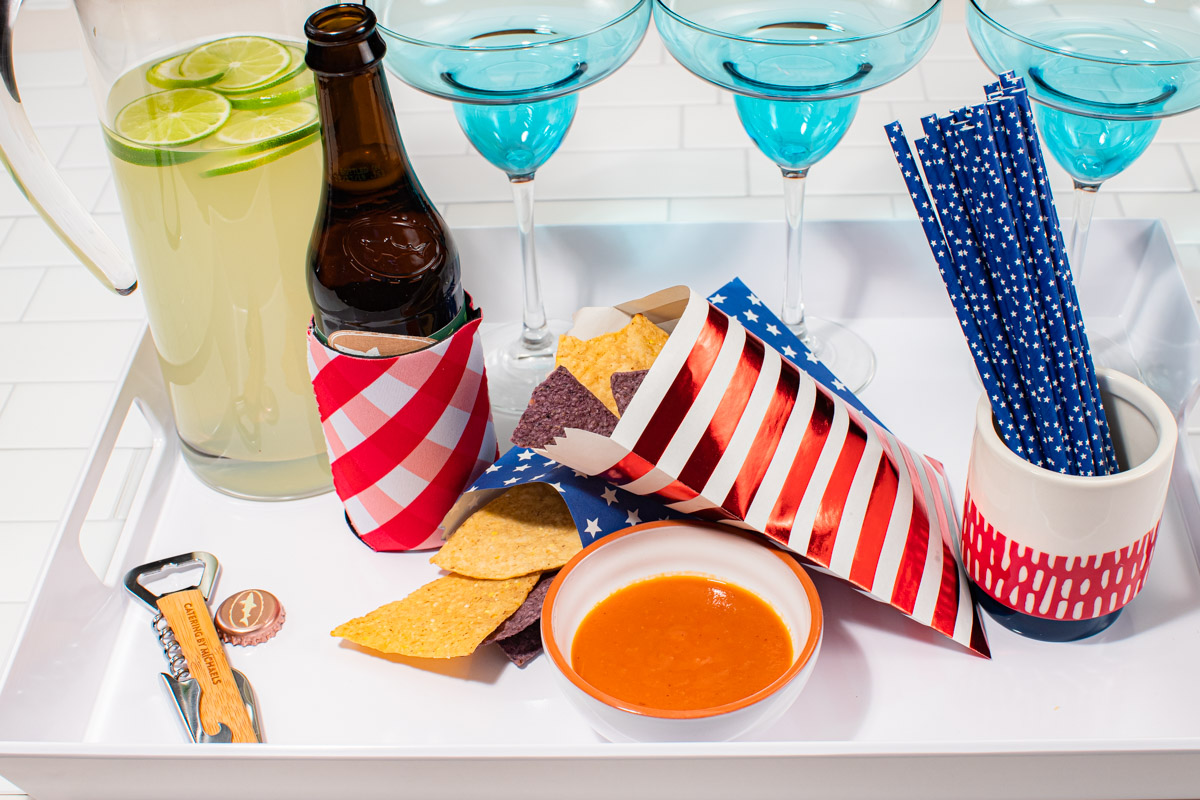 Perfect Fourth of July Picks from Our Seasonal Menu
For a Fourth of July party, menus are typically made up of picnic fare — think grilled meats, salads, desserts, and fruits. Catering by Michaels offers both delivery and full service menu options. With full setup, you can customize our standard offerings and we'll take care of all the little details — yes, even cute Fourth of July flags! All you have to do invite your guests, and we'll take care of the rest (including cleanup).