Catering By Michaels understands the importance of common food allergies and intolerances, including gluten sensitivity. For our guests who are gluten-free, we are happy to offer a large selection of gluten-free menu options that are thoughtfully crafted to ensure that they still taste delicious. All of our full-service and delivery menus include appetizers, entrees, and desserts that your gluten-free guests (and gluten guests!) are sure to love.
Here are some of our customer favorites: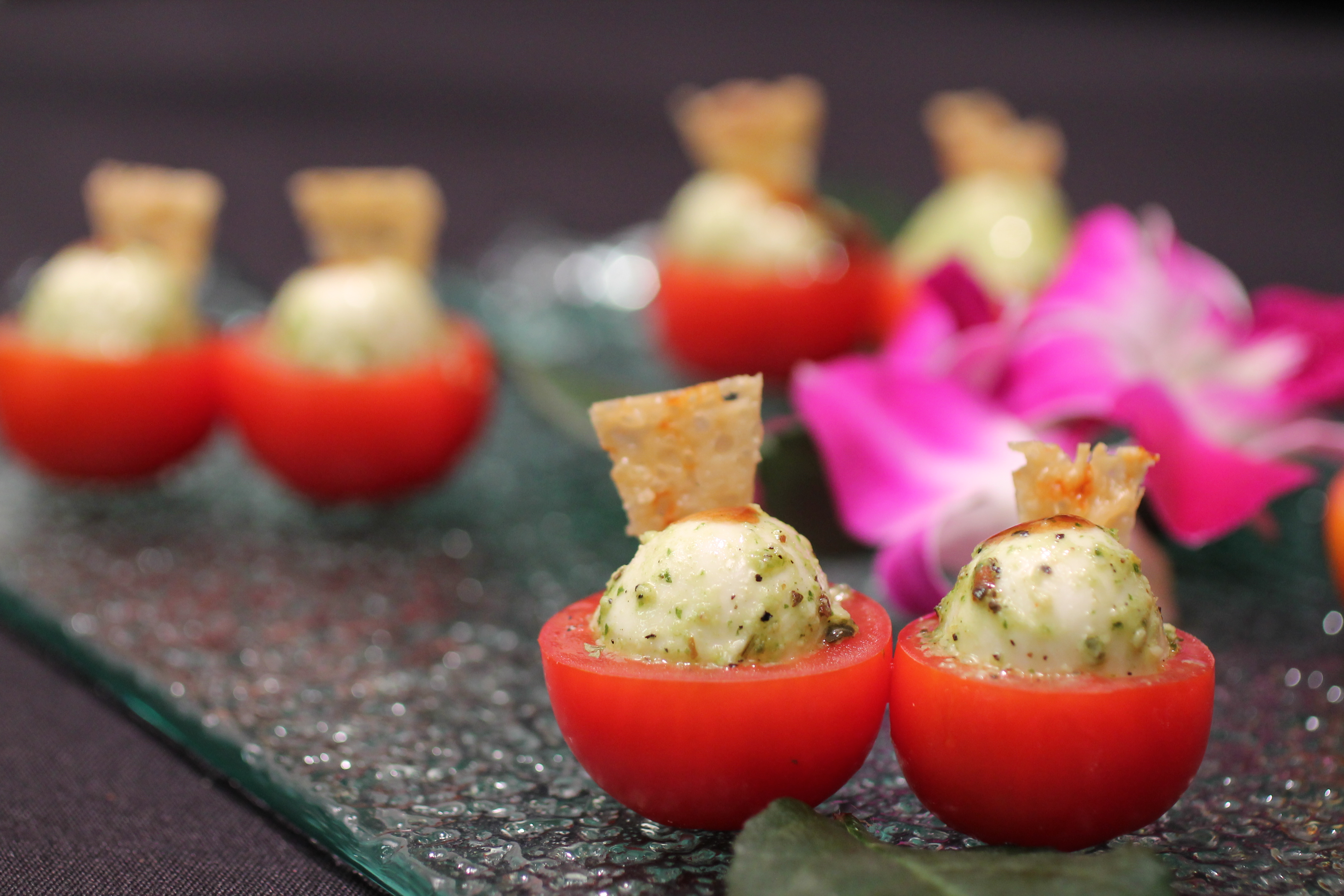 CAPRESE BITES 
Cherry tomatoes stuffed with mozzarella marinated in balsamico and pesto, garnished with a Parmesan frico chip.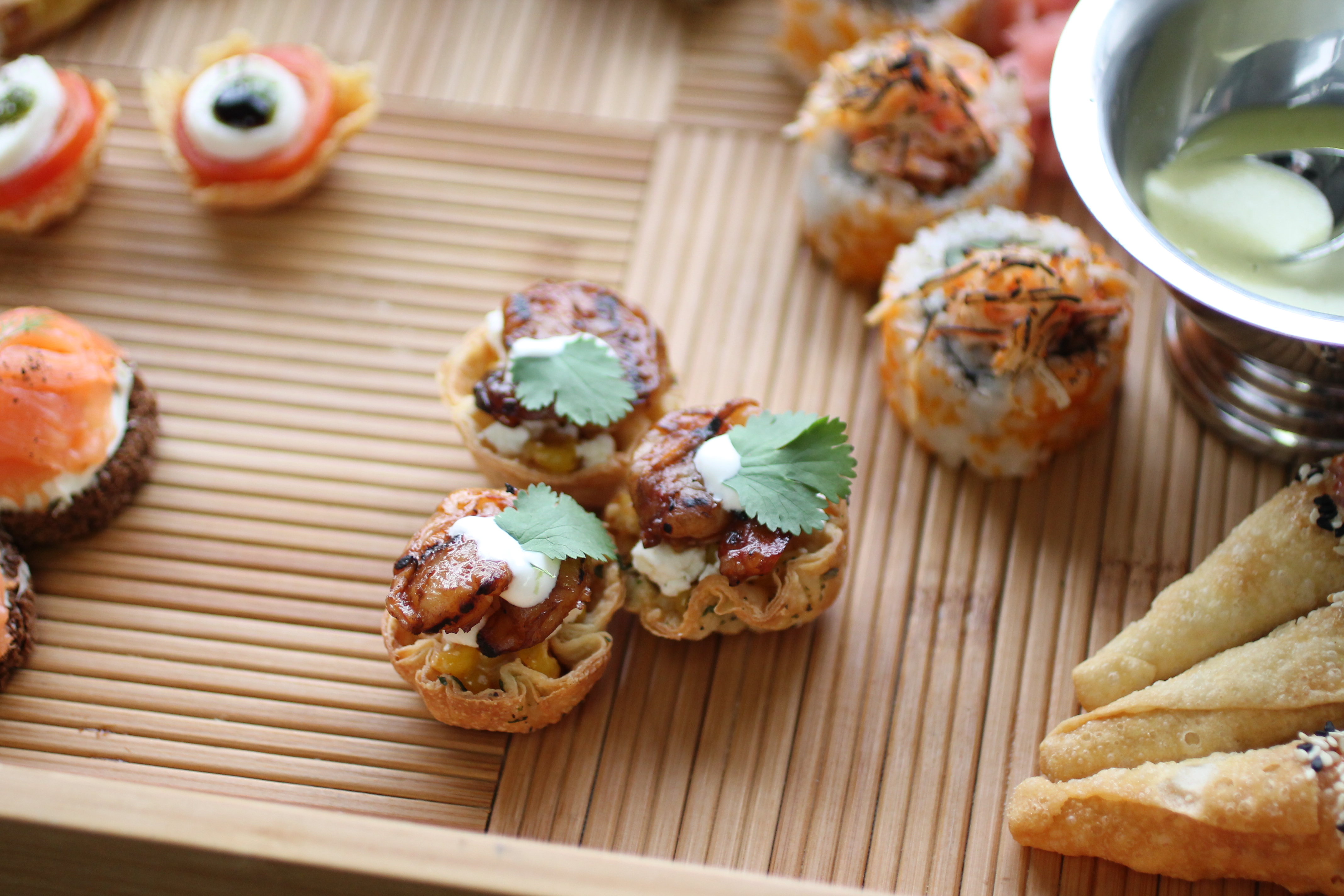 CHIPOTLE SHRIMP ELOTE CUPS
Grilled & marinated chipotle BBQ shrimp on a bed of Mexican corn salad set in a tortilla cup, garnished with crumbled feta cheese, Mexican crema and cilantro.