Corporate holiday parties are a special type of event unlike any others that happen during the year. They offer companies the chance to reward their employees for their hard work throughout the past 12 months, and an opportunity to let the personality of the company shine through.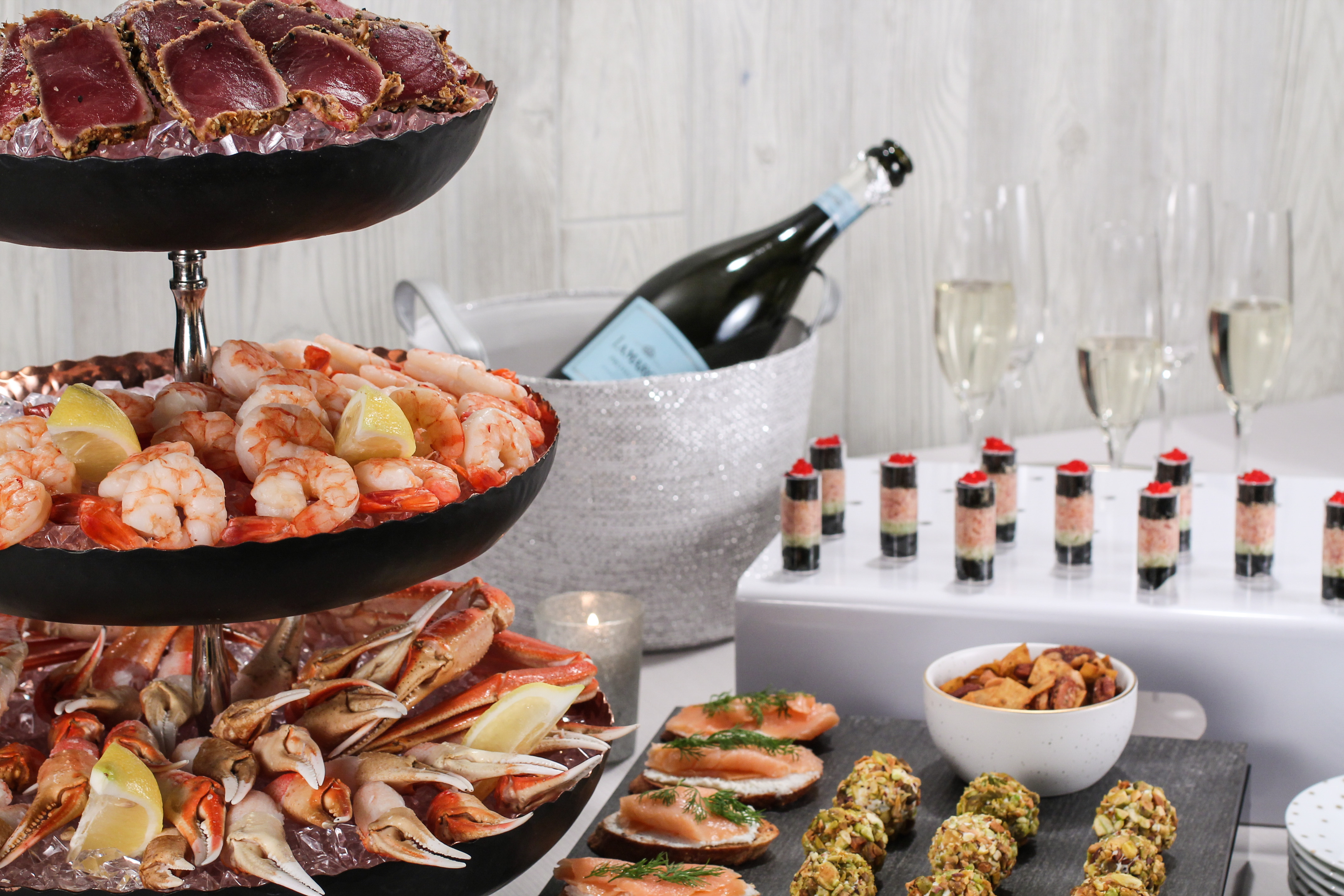 Here are some of the elements associated with the best corporate holiday parties.
Branded Event Customization
More so than any other time of year, a hot topic for us when it comes to catering during the holidays is customization. Consider the implications for a corporate holiday party, taking a food item and customizing it with a vessel (think shot glass or guitar pick) branded with the company's logo. It really takes an event to the next level and guests always take notice. We love customizing parties and are always willing to go the extra mile to help clients create a unique experience at their events.