It's hard to think of celebrating when the COVID-19 pandemic has negatively affected so many.  But it's important to continue to find joy in our lives — you only live once.
One excellent way to do that is by showing the people we love that we appreciate them.
Father's Day is designated to show our gratitude for Dad — our first hero. Like other celebrations upended by COVID-19, Father's Day 2020 will be different this year.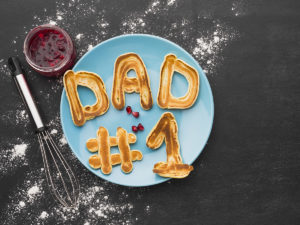 The good news is that it doesn't take much to keep dads happy. Showing your love is as simple as a tasty, surprise meal and some quality time.
Here are a few ideas for celebrating Father's Day in the time of COVID-19.