There are so many Chicago venues we love, and this week we sat down with Christine Lund, the general manager of Artifact Events. Christine told us all about why people would host an event at the space, things to keep in mind when booking, and other unique aspects of the venue and Ravenswood neighborhood in which it resides!
Q: What events typically take place in this venue?
A: We handle mostly weddings, then social and nonprofit events and lastly corporate.  
Weddings have a longer lead time. In the summer, we see less of a "wedding season" with more happening throughout the rest of the year. Corporate events have more of a set time each year when they usually occur (ex. Summer, holiday, etc.).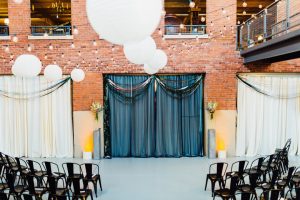 Q: What are your favorite events to host?