It should come as no surprise that fall harvest season is when you can get the best and freshest variety of fruits and vegetables. Some of the most common fruits and vegetables that come into season during the fall include beets, artichokes, pumpkins, pears, and of course… apples!
Hand-in-hand with the change of seasonal produce is a change in weather, and people love to find ways to warm up and seek comfort as the temperature drops. Fall favorite activities include hayrides and corn mazes, but not everyone has time to go out and pick apples in Chicago.
As we tend to find comfort in delicious food, a Catering by Michaels fall favorite is none other than the taffy apple. We use only the freshest apples to ensure the best tasting product over several fall-themed occasions, or to be handed out as gifts to trick or treaters and corporate clients!!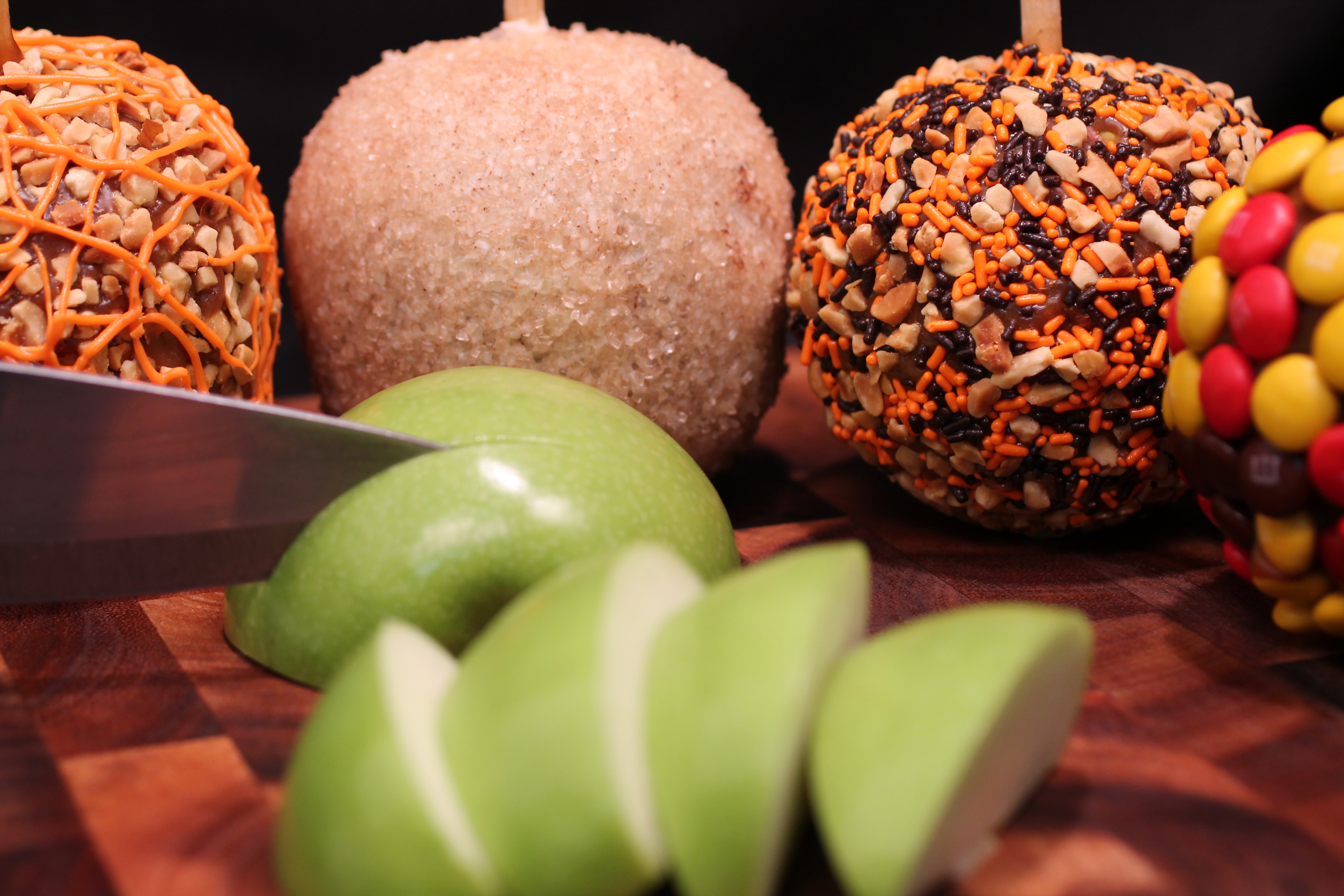 Taffy Apples: A Mouth-Watering Delicacy
First thing's first – our taffy apples are anything but ordinary. If you love these fall delicacies as much as we do, then you're in for a treat.
Our taffy apples start as fresh fruit, then are hand-decorated according to customer preferences. They are the perfect treat to share with family, friends, or colleagues (although we won't make you if you don't want to!).
The taffy apples you're probably most familiar with are your standard apples-on-a-stick, rolled in caramel, then topped and sprinkled with nuts. But we like to do things differently. You can choose between large and even jumbo-sized apples. But it's our toppings that really make us special. We offer a variety of different options, including:
Orange and black sprinkle mix

Peanut and orange sprinkle

Peanuts

Chocolate toffee

Seasonal M&Ms

White chocolate and cinnamon sugar

Chocolate toffee and orange drizzle

Orange and black tuxedo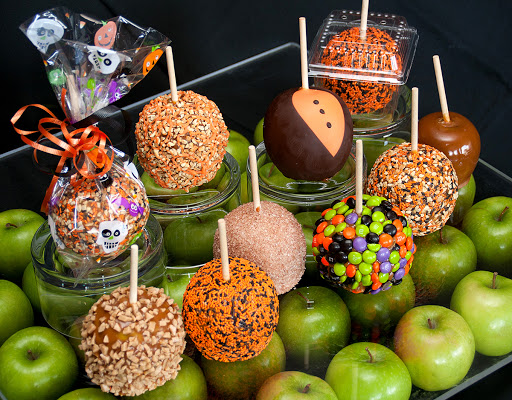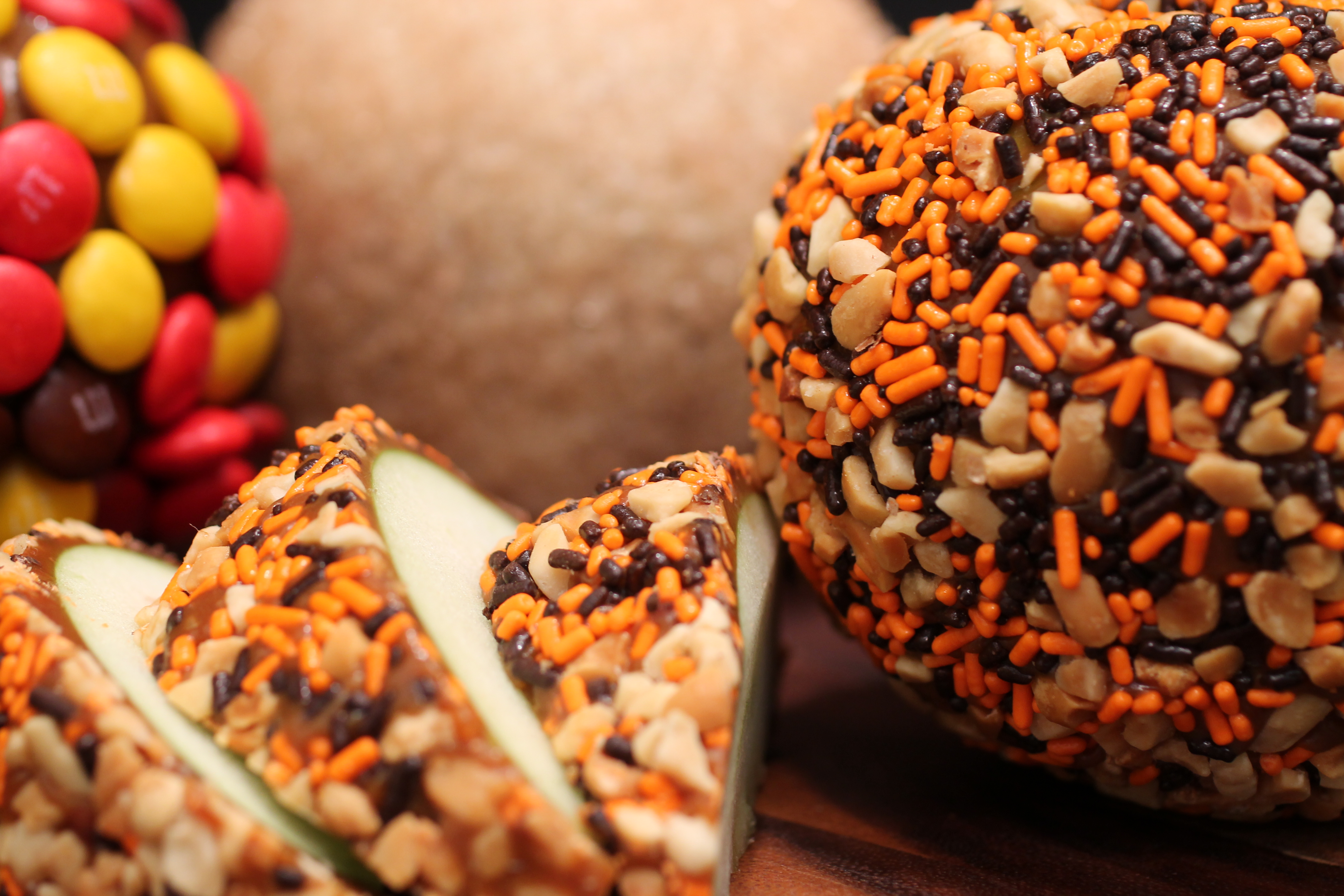 Our taffy apples feed your eyes just as much as your stomach. They're gorgeous and delicious, all at once. If you decide to brag about them on Instagram, make sure to tag @cateringchicago! We love customer photos, and are always sharing our favorites on social media.
Halloween Treats for Everyone
Huge taffy apple fan? Or just want to make everyone's day on Halloween?
Catering by Michaels offers gift baskets (6 or 12 pieces) with an assortment of jumbo taffy apples, available through the end of the season. You'll make every kid who knocks on your door happy, or at minimum, will get everyone at the office excited about Halloween! Many of our customers buy them as seasonal corporate gifts and come back for more, year after year.
Are you excited to dig in on some of Chicago's best taffy apples? Take a look at our seasonal menu to build your perfect assortment, and contact us with any questions or to place an order.