We're lucky to have so many amazing venues in our network, giving you direct access to a variety of unique backdrops to complement any type of event.
As part of our ongoing "Chicago Venues We Love" blog series, we recently spoke to Jazmine Gonzalez, Owner and President of Loft 21, to get the lowdown on Chicago's newest and most awe-inspiring event space that can be transformed time and time again.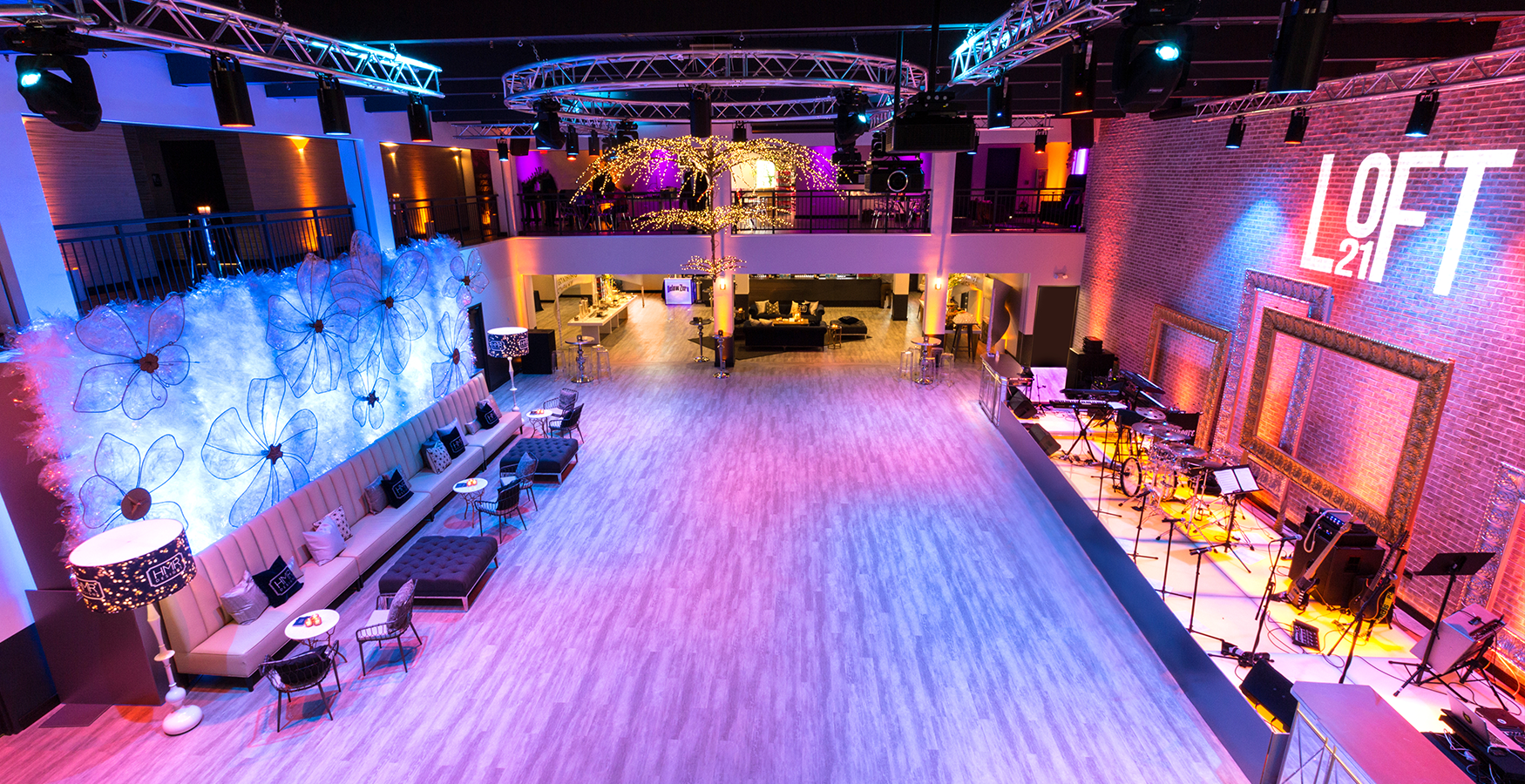 What kinds of events typically take place at your venue?
We have seen clients use Loft 21 for many different events this first year. From mitzvahs and weddings, to corporate and charity galas. We have even done baby showers, 1st birthdays and 50th birthdays. It is incredible seeing how each client transforms the space to fit their vision.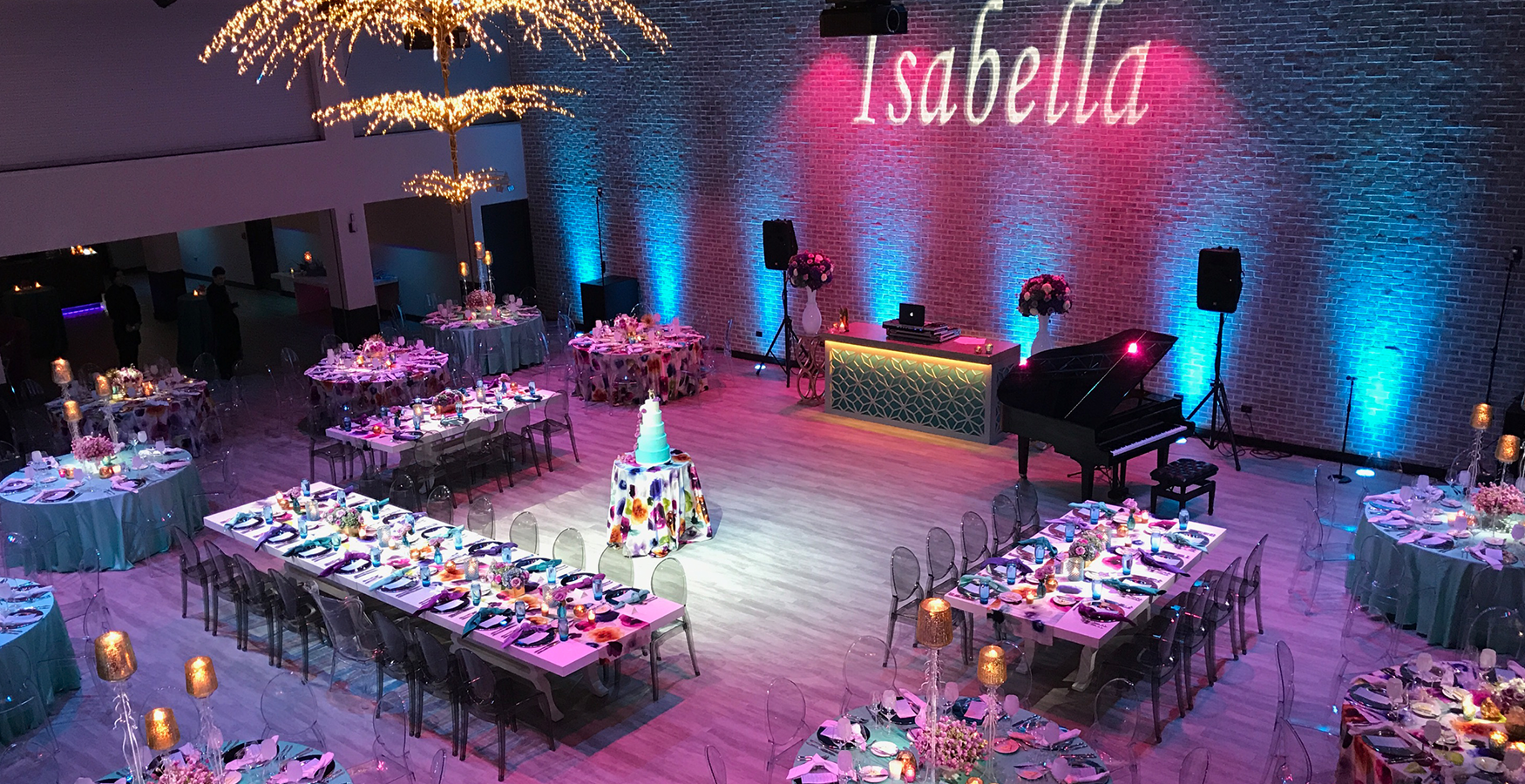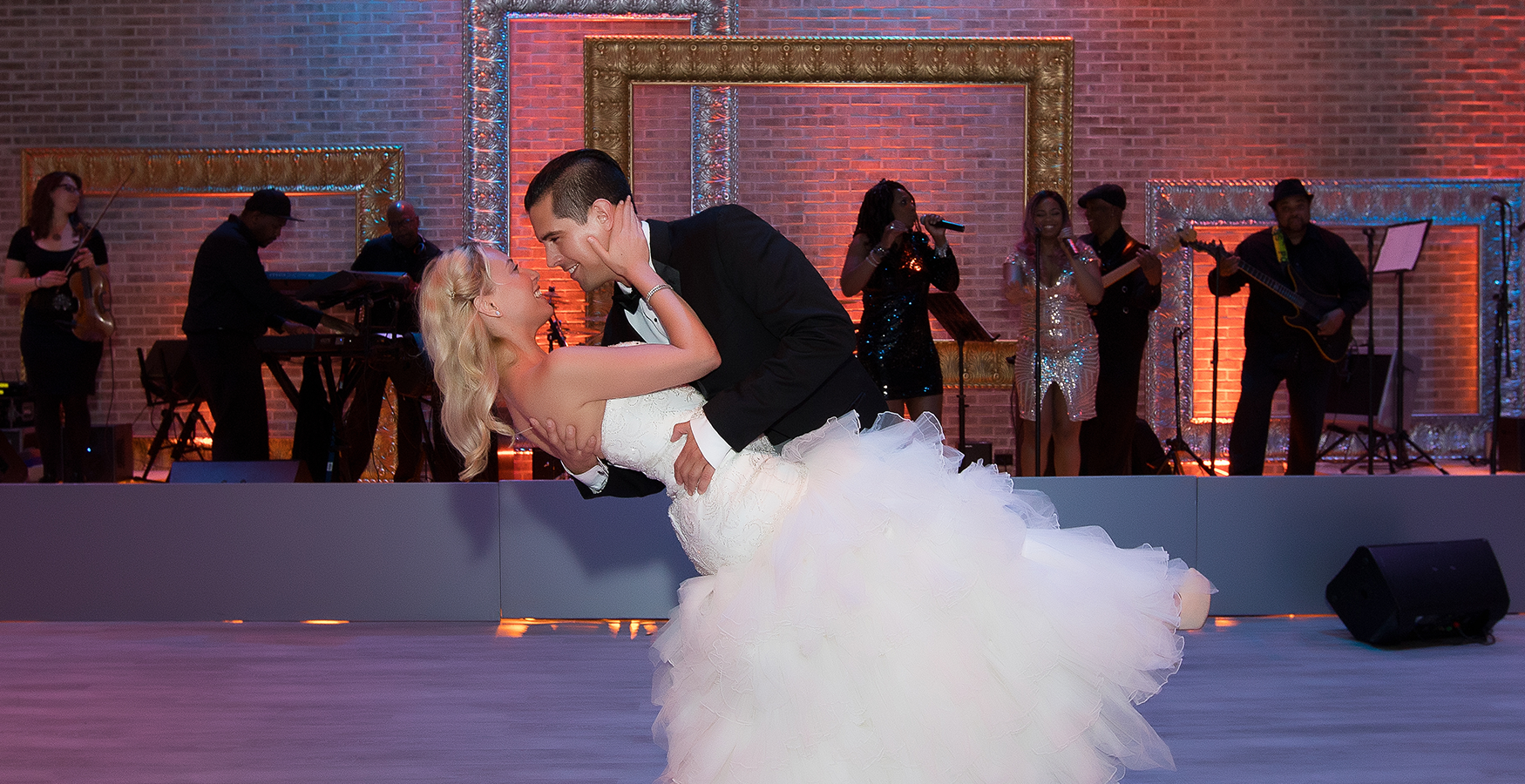 What are your favorite types of events to host at Loft 21?
My personal favorite is an event where the client comes in excited to be creative. There are so many amenities with Loft 21 — from the divisible space, tables & chairs and my favorite feature, the technology. It really allows the client to put their personal stamp on their event.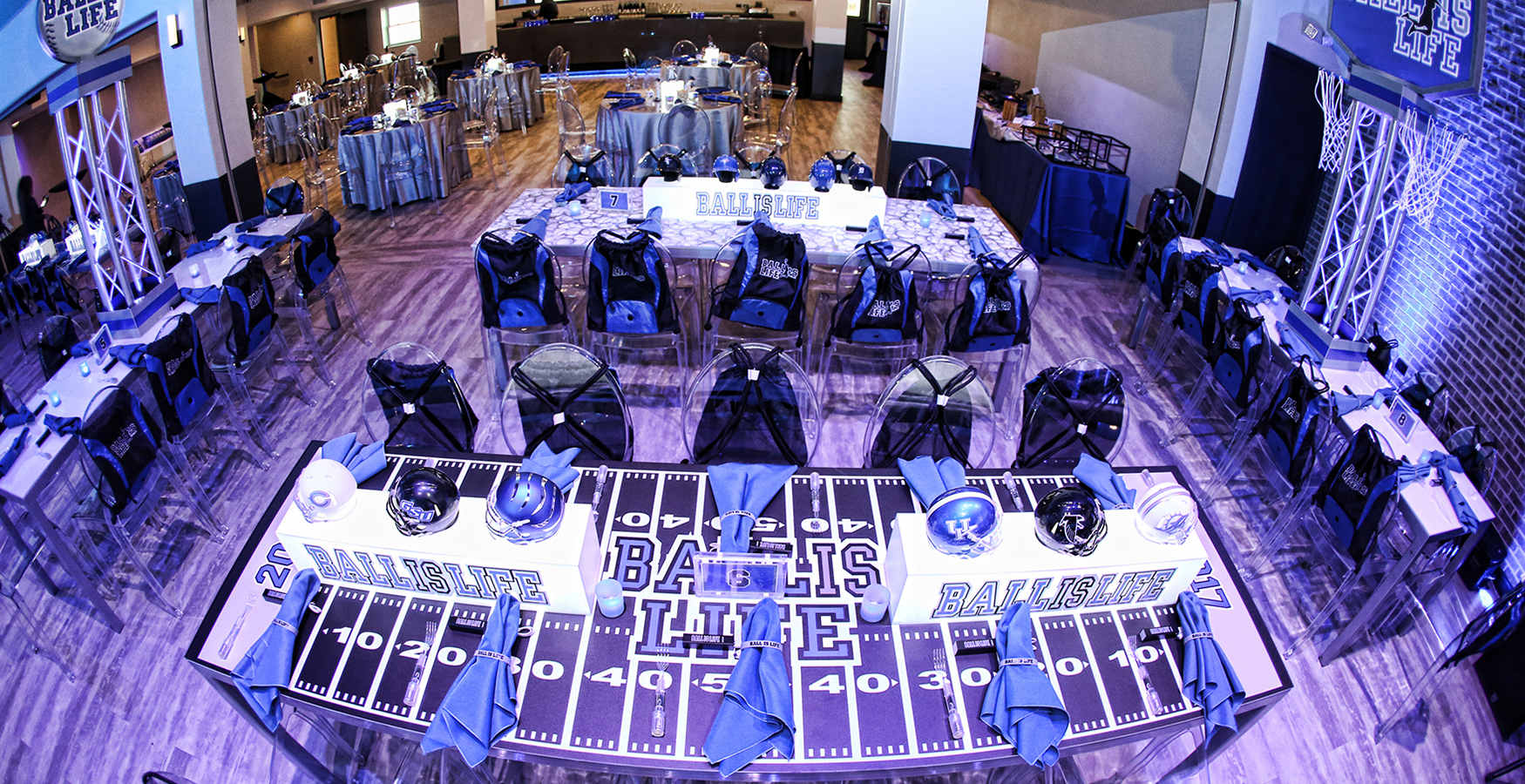 What are your favorite features of the space?
We have built the 31,000 sq ft venue to be an event space with a distinct blend of industrial and ultra-modern design. With state-of-the-art sound, lighting, 11 giant screens, and 15 mechanical walls, a client can truly transform the space to be personalized every time. There are so many amenities including; tables, ghost chairs, linens, lounge furniture and more. We have a VIP suites, 4 outdoor terraces, private parking and are surrounded by a nature preserve and trails. With 4 trap doors in the ceiling, guests are in awe when aerialists come down to serve drinks and sweets. Truly a dream venue allowing the client to design their event to fit their style.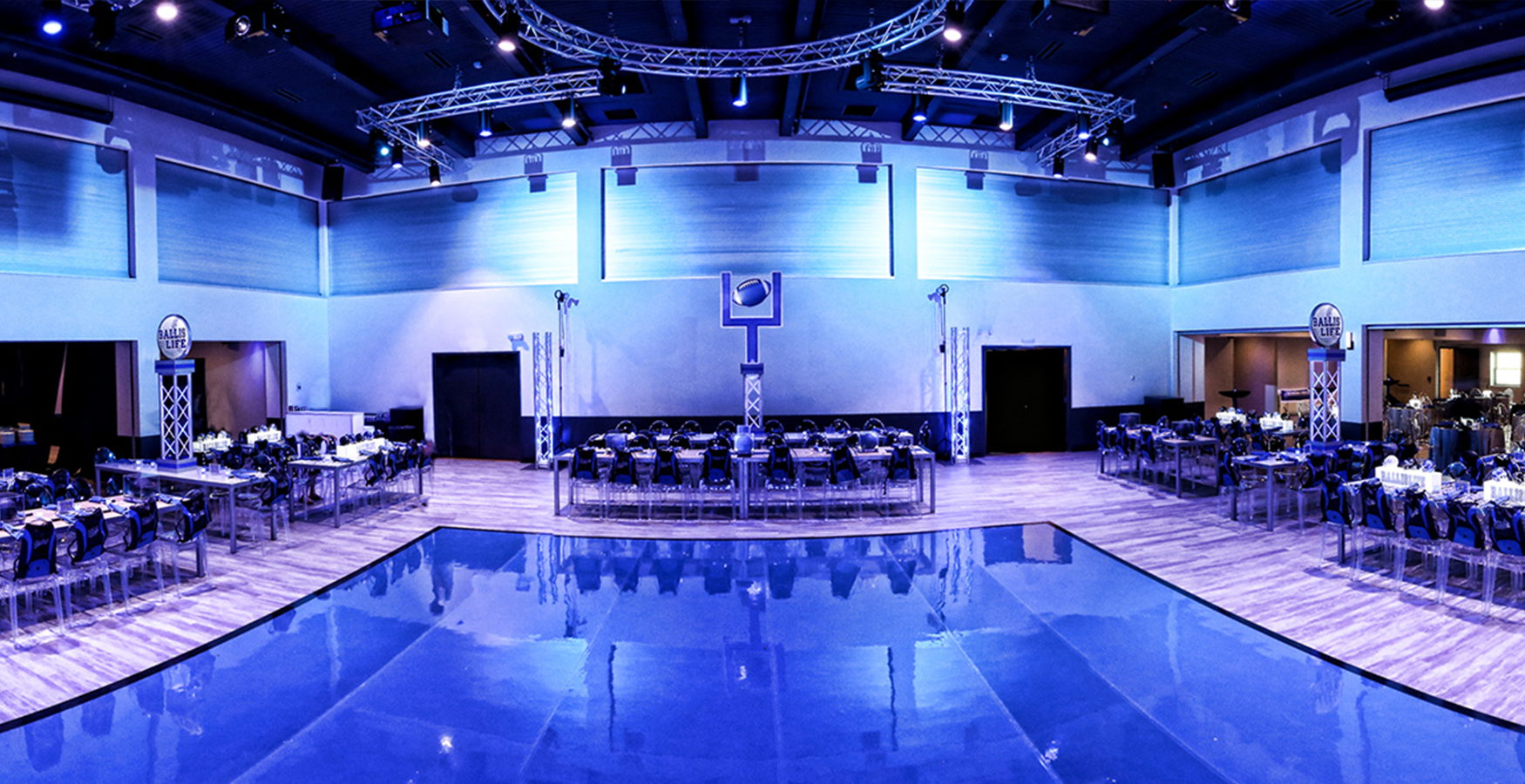 Events big and small can transform Loft 21 to fit their style and their budget. The mechanical walls are not just functional to divide the space, they create the ultimate wow factor when using them as a grand reveal to enter the space. The trap doors allow for clients to add extra entertainment with aerialists or can be used to served drinks and food as well. With touchscreen capability, corporate clients love the use of new technology on our screens. We also offer a 24ft LED wall, cryo jets, indoor pyrotechnics sparklers, oversized games, and 4 different photo stations — all ways Loft 21 maximizes technology for our clients. We have a preferred list of caterers to choose from, including Catering by Michaels. This allows the client to personalize their cuisine and budget. It truly is an event space that weddings, corporate and social events can transform time and time again.
Is there anything about the neighborhood or surrounding area that is quite?
We are only 20 minutes from the airport, surrounded by amazing restaurants and hotels and my favorite, a mini golf center is right next to us.
What's the inspiration behind the name "Loft 21"?
We built a loft around the entire main space for maximum viewing of events. That sets us apart from other venues in the North Suburbs. The "21" is because Milwaukee Avenue is also called Route 21.
What else should people know about Loft 21?
Loft 21 was created from the mind of an entertainer. So many of the details were well-thought-out for maximum participation and inclusion for all types of events. I also wanted to have a space that could be divided to create a more intimate setting. The flexibility in the design is not something you can do with many venues. It allows a client to avoid a cookie-cutter layout.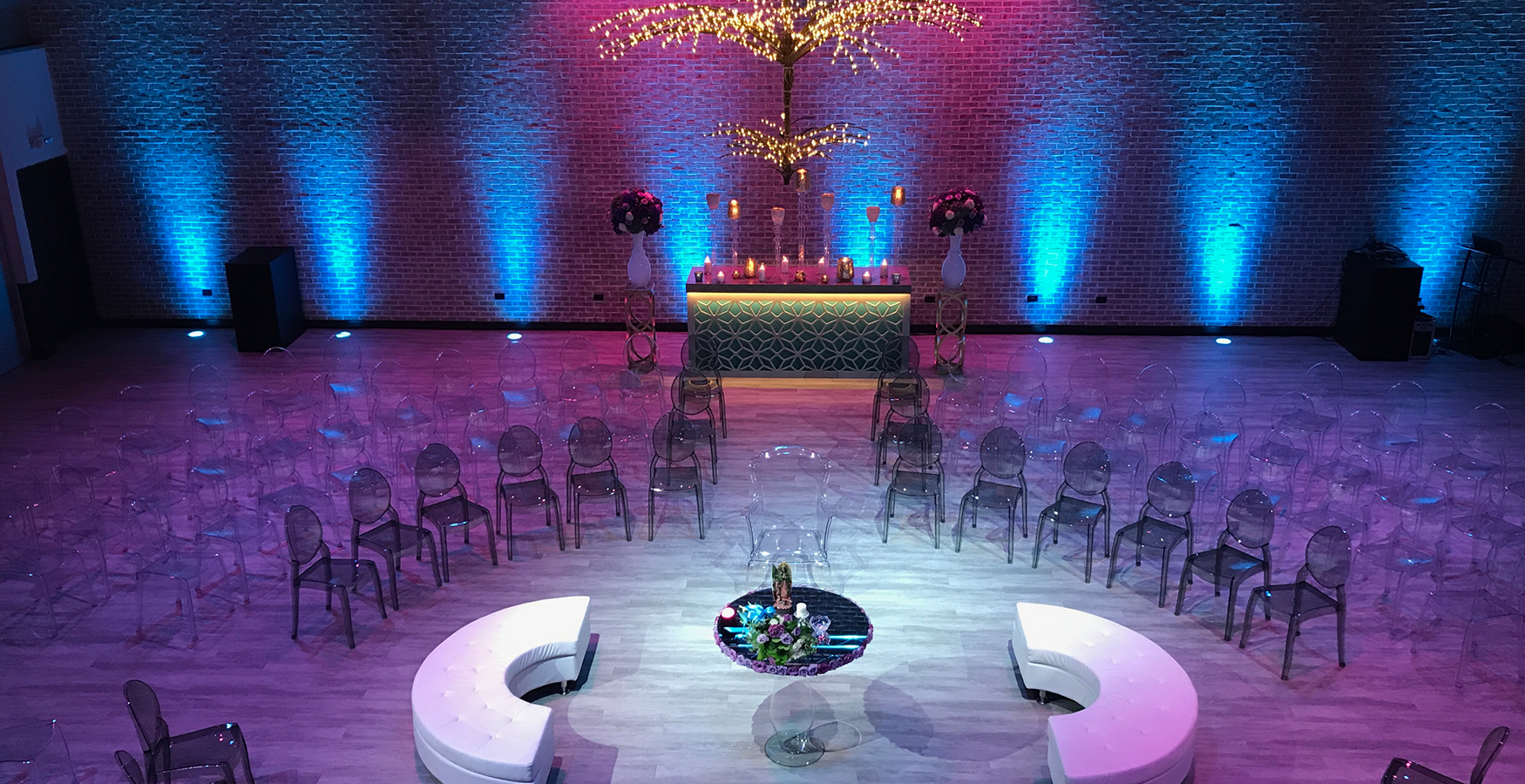 What's the nicest thing a client or guest has said about the space?
We had a guest at an event that also owns several venues.  At the end of the event, he pulled me aside and asked me to walk through the space with him.  While I thought he was looking for a more detailed tour, he ended up taking me for a tour and pointing out how impressed he was with the details put into the design and functionality of Loft 21.  He also complimented how attentive our staff was and their focus on the details while keeping sight on the big picture.  This was great to hear as he has several of his own event spaces and has been to so many throughout the US.  His opinion meant a lot as he noticed what clients see and was able to see even deeper into the behind the scenes as well.
What's Loft 21's typical availability for events throughout the year?
We are very proud that Loft 21 is being booked into 2020 already.  When you have a venue that offers something so unique, the dates get booked quickly.
If you're interested in working with Catering by Michaels at Loft 21 or learning more about other venues we work with, please contact us. We'll help you find the ideal setting for your next event!