Is food the one true language of love?
Like most holidays, Valentine's Day can mean something different for everyone. While flowers and chocolates might have taken center stage in the past, that certainly isn't the case for everyone.
Though we might be slightly biased, our belief is that food is a love language. Even if it's just about showing yourself love by treating yourself to something you normally wouldn't eat. As such, whether you love Valentine's Day or hate it, we have a recipe (or two…) that will sweeten up your night.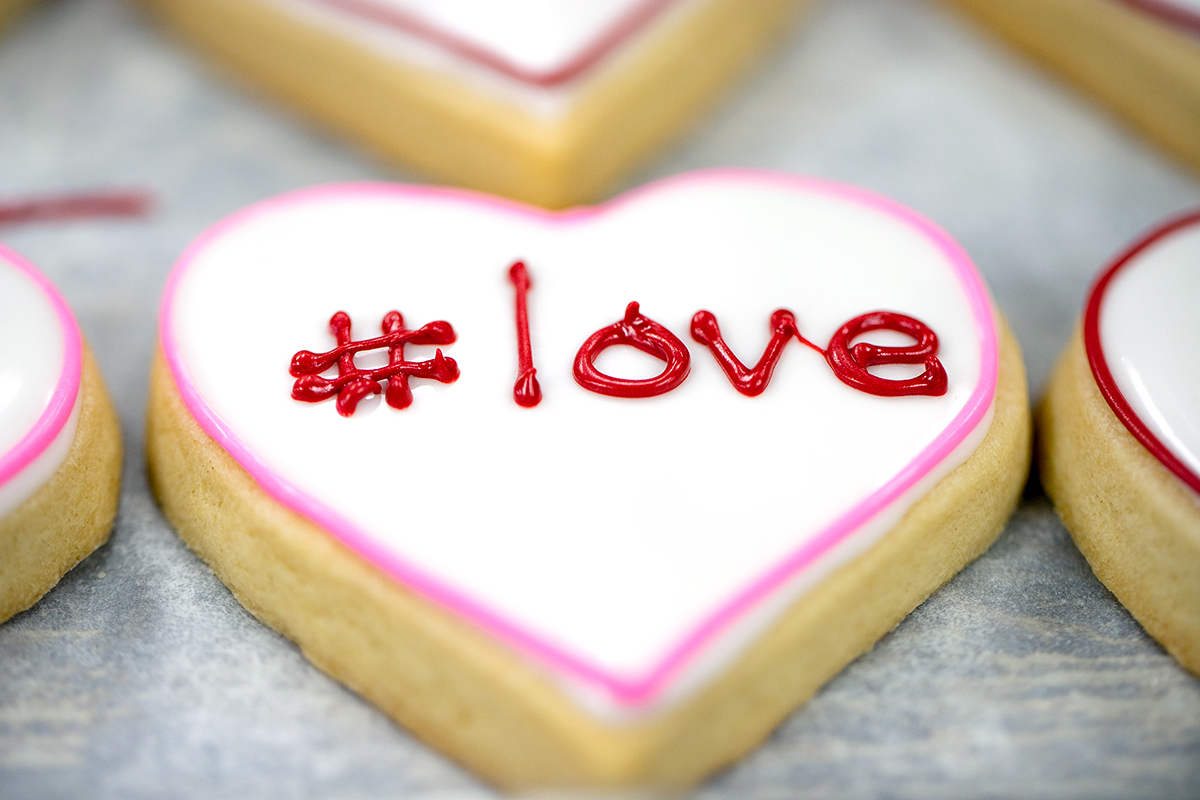 There's a reason that some people claim that the way to their heart is through their stomachs. A satisfying meal will leave you feeling like your best self, and isn't that what love is all about?
So what if you aren't a master chef?
Catering by Michaels would be honored to play the role of Cupid this Valentine's Day.
There are enough stresses and worries that goes into preparing for this day (including the refusal to acknowledge it altogether, for some!), so outsourcing your time in the kitchen will help you to concentrate on the ones you love most.
Regardless of if you're spending an intimate night with your beau, or throwing "anti-Valentine" party, we can craft and deliver a perfect meal for either occasion.
A Look At Our Special Valentine's Day Menu
Though the Catering by Michaels menu is full of many tasty treats to consider, it can be overwhelming to pore through it and decide on the exact right mix.
If you're already stressed out from other holiday preparations, consider the following prepared menu option for your February 14 dinner:
FIRST COURSE
Prosciutto, Fig, And Mint
On a crostini garnished with chives.
SECOND COURSE
Tagliatelle Al Cioccolato
Tagliatelle made with cocoa and paired with a wild mushroom and thyme sauce.
PLATED ENTRÉE
Baga Striped Bass
Fish veloute and purple basil pesto with a seared sea scallop. Presented on a bed of zucchini and yellow squash "tagliatelle" with sprinkled parmesan cheese and a fresh microgreens garnish.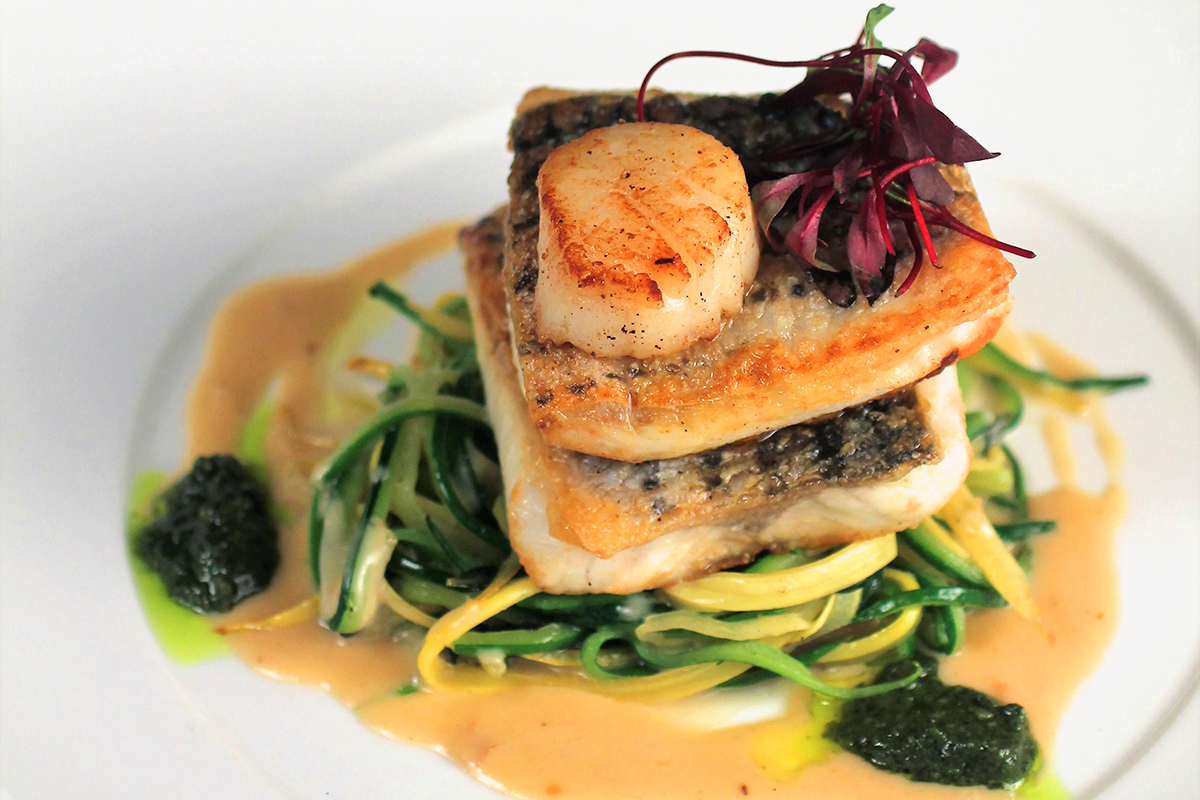 PLATED DESSERT
White Chocolate Strawberry Ganache
Pink champagne cake, tonka bean cremeux, and peach hibiscus sorbet.  Garnished with flavors of pink peppercorn, dragonfruit, rose, and blood orange.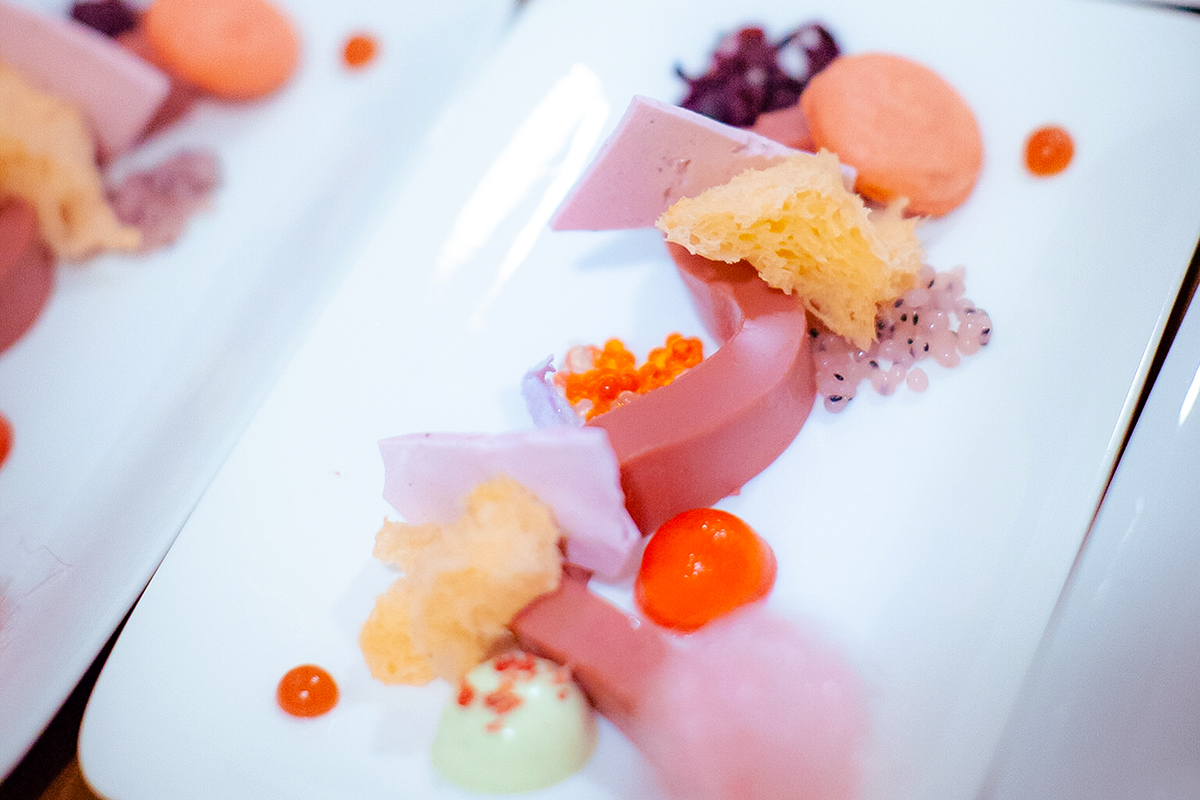 Our menu is meant to inspire love.
We want you to feel free to customize items to fit your preferences, including mixing up flavors and adding personalized messaging to treats like chocolate dipped strawberries. Our chefs are fluent in the love language of food and are here to provide a translation that your appetite can understand.
Final Thoughts: A Taste of Love
Love it or hate it, Valentine's Day is right around the corner.
If you are interested in having Catering by Michaels take care of your Valentine's Day meal, you'll want to place an order ASAP!
XO,
The Catering by Michaels Team