Now that Mother's Day is over, it's time to give Dad's day the attention it deserves. Last year, we shared a Father's Day menu that we catered for the holiday. This year, we're serving up another special menu we created just for Father's Day, along with a shrimp pico de gallo recipe that Dad is sure to love — and you can make anytime!
BOURBON MAPLE SMASH
Bourbon, maple syrup, fresh orange juice,
angostura bitters, sparkling water, orange garnish.
SOUTHWESTERN SHRIMP PICO DE GALLO 
Baby shrimp, avocado, onion, tomato and cilantro,
served with homemade lime yellow corn tortilla chips.
MINIATURE SIRLOIN & SLAW SANDWICHES
Marinated sirloin, wasabi mayonnaise, sesame slaw
and red cabbage on a miniature pretzel round.
SMOKED GOUDA MACARONI & CHEESE
Cavatappi noodles tossed with smoked Gouda cheese sauce,
topped with panko bread crumbs and Parmesan cheese,
and baked until golden brown.
ROCKY ROAD COOKIES 
Topped with mini marshmallows, pecans and chocolate drizzle.
Our Bourbon Maple Smash drink is perfect for the Dad that enjoys the finer things in life, but appreciates a new take on an old classic. We're willing to bet that even the most Bourbon-averse person at the party won't be able to resist a sip.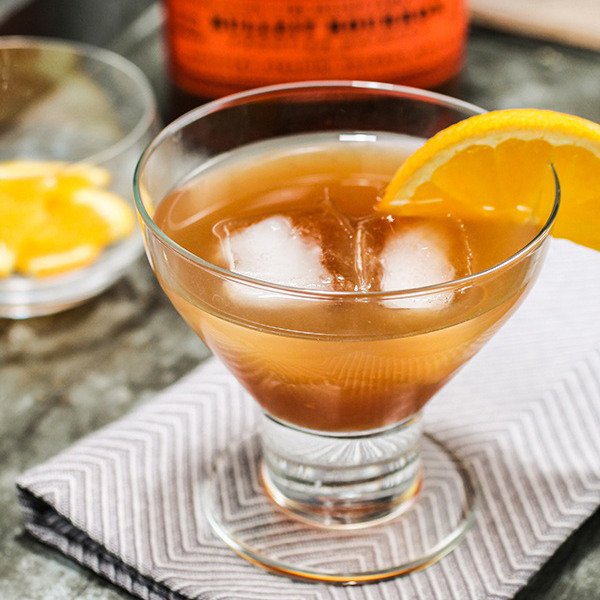 Read More…