Influenced by his love for travel and cooking, chef Andrew Zimmerman has married his two great loves into one phenomenal concept — and its name is Proxi.
Inspired by street food from around the world, this Chicago-based restaurant takes patron's palates on a journey through Asia, India, Mexico, and beyond.
Zimmerman's passion for flavor and ability to blur the lines when it comes to different types of cuisine is why Proxi is one of the Chicago restaurants we love! Let Proxi's menu take you around the world, one boundary-blurring dish at a time.
The Setting: Raw and Elegant
Located in Chicago's West Loop neighborhood, Proxi fits in comfortably on the prestigious Restaurant Row.
What Zimmerman has been able to express through his food, restaurant designer Meyer Davis has captured in terms of the restaurant's ambiance. An undeniable elegance sets the stage from the moment you enter the restaurant.
A playful balance of raw industrial elements and warm, inviting furnishings mirror the juxtaposition of Proxi's fusion food style.
The vibe is both swanky and inviting, with a dining room and lounge divided by one long central bar. Patrons have the opportunity to reserve a seat at the chef's table overlooking the open kitchen.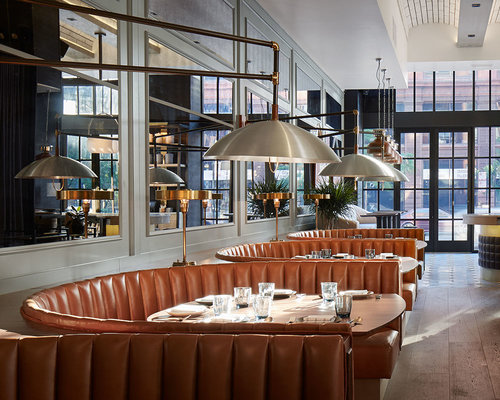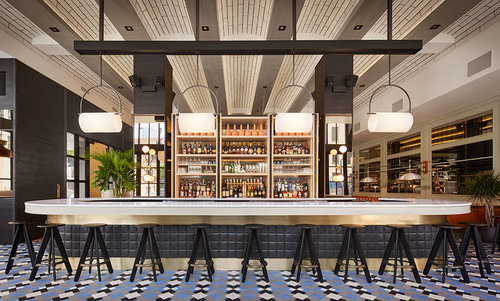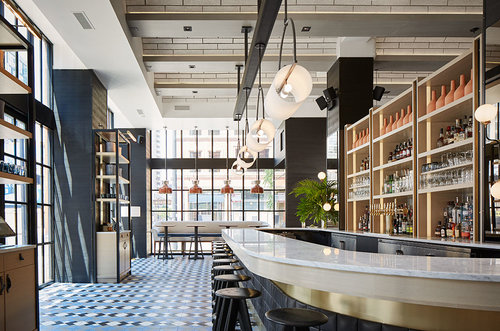 (Photo credit: ProxiChicago.com)