Juno is Chef B.K. Park's answer to Chicago's need for a contemporary sushi restaurant. Nestled in Lincoln Park, Juno is popular for its amazing sushi, sophisticated ambience and top-notch service.
After closing for 8 months in 2014 due to a fire that destroyed most of the restaurant, Juno continues to reinvent itself and its dishes. The renovated bar space located at the front of the restaurant features warmer tones and Japanese-inspired lighting fixtures. The bar serves small dishes and drinks like beer, wine and sake, which is considered Japan's national drink and is the base for most of their cocktails.
When you walk by the restaurant, you might often see a near-empty bar, but don't be deterred. At the back is a minimalist formal dining room which is often packed with eager diners waiting to see what Chef B.K. (formerly of Arami) has to offer.
While the restaurant serves its share of sliced sashimi and maki, the side of raw fish is elevated by Chef B.K.'s remarkable skill and creative flair. For instance, the Special Smoked Hamachi is something that has never been seen before. The nigiris, which come with some shiitake and sweet corn, are smoked right in front of you. Other must-try nigiris are Juno's signature King Nigiri (spicy king crab and tuna with crunchy potato toppings) and Queen Nigiri (spicy scallop and salmon with crunchy potato toppings).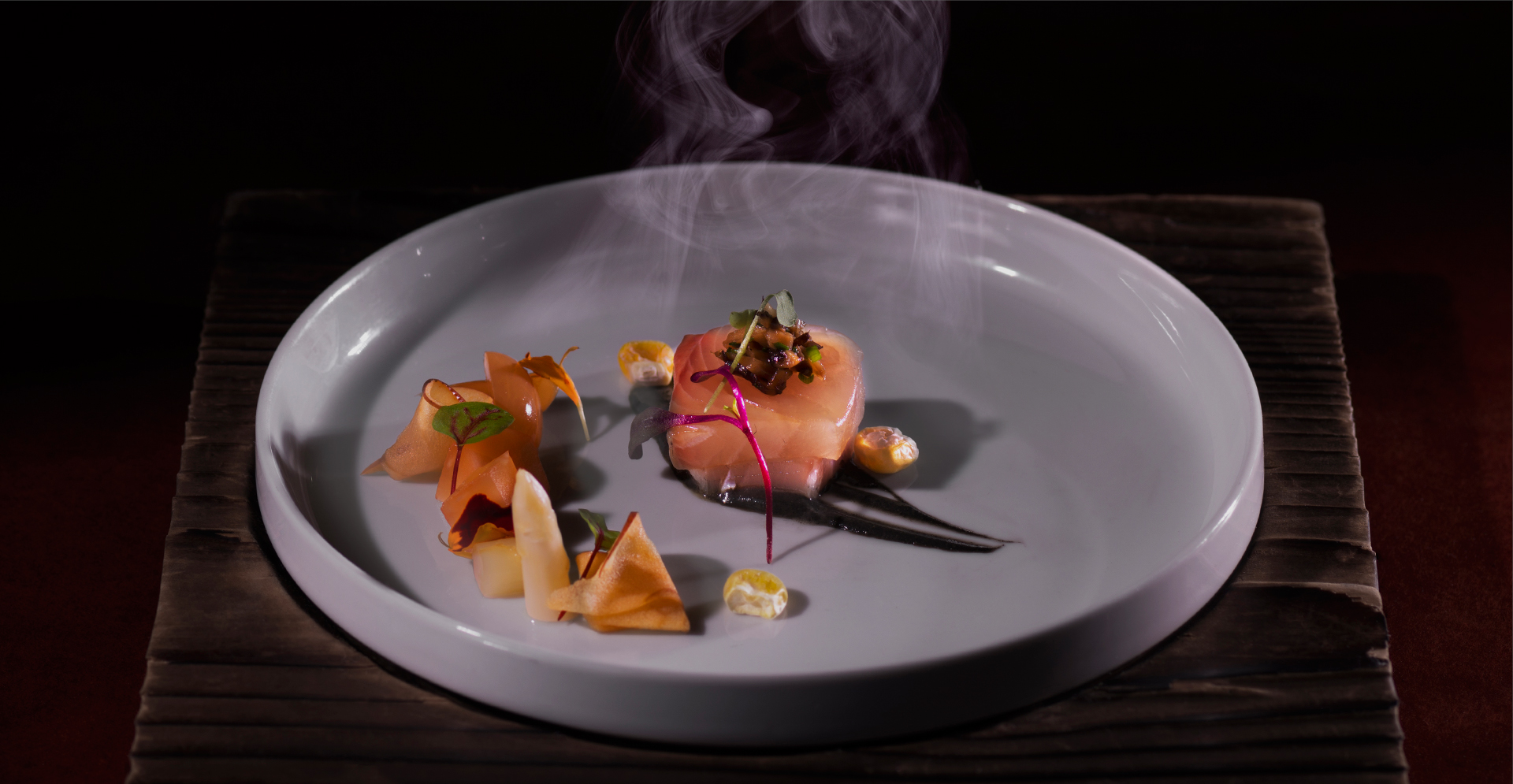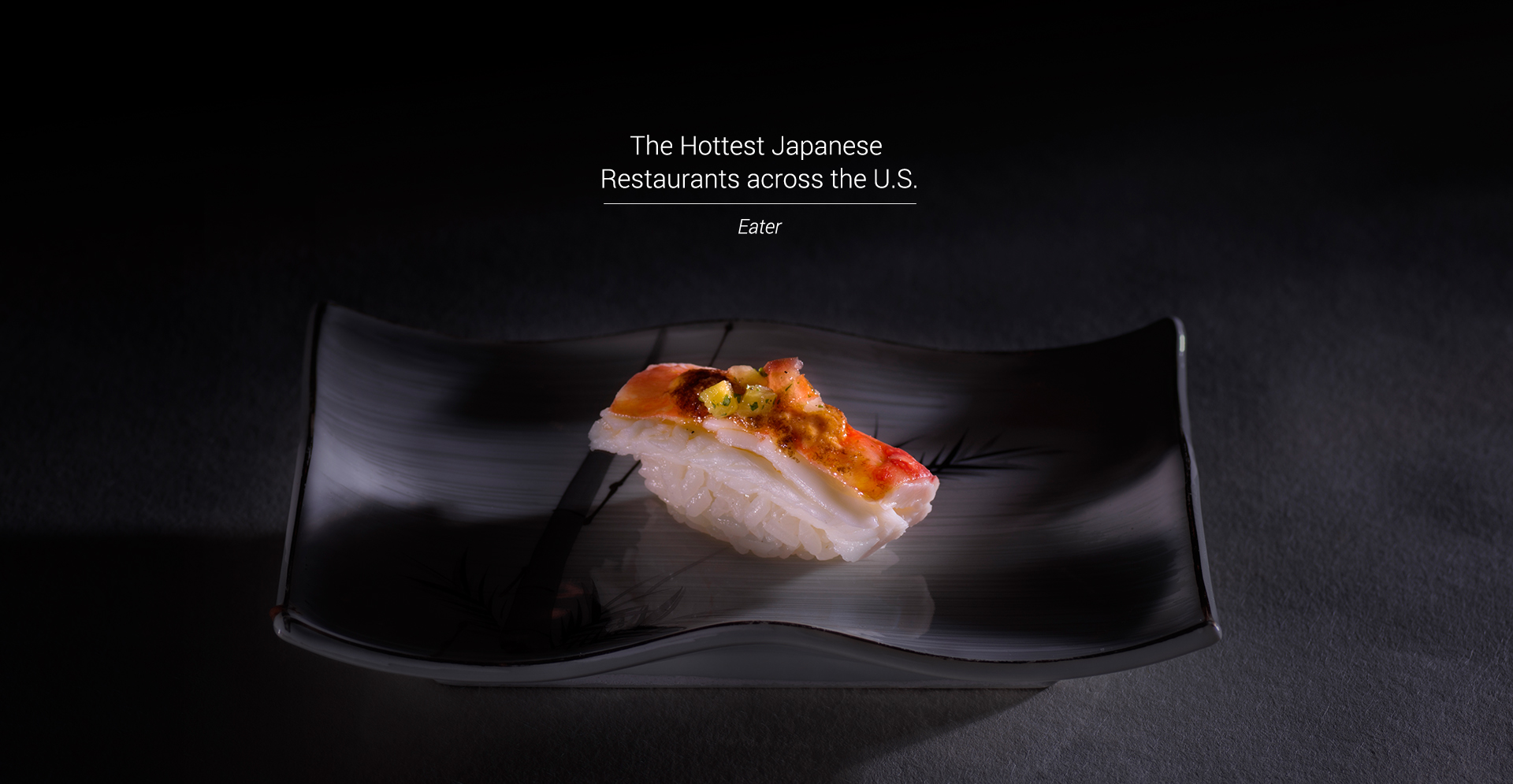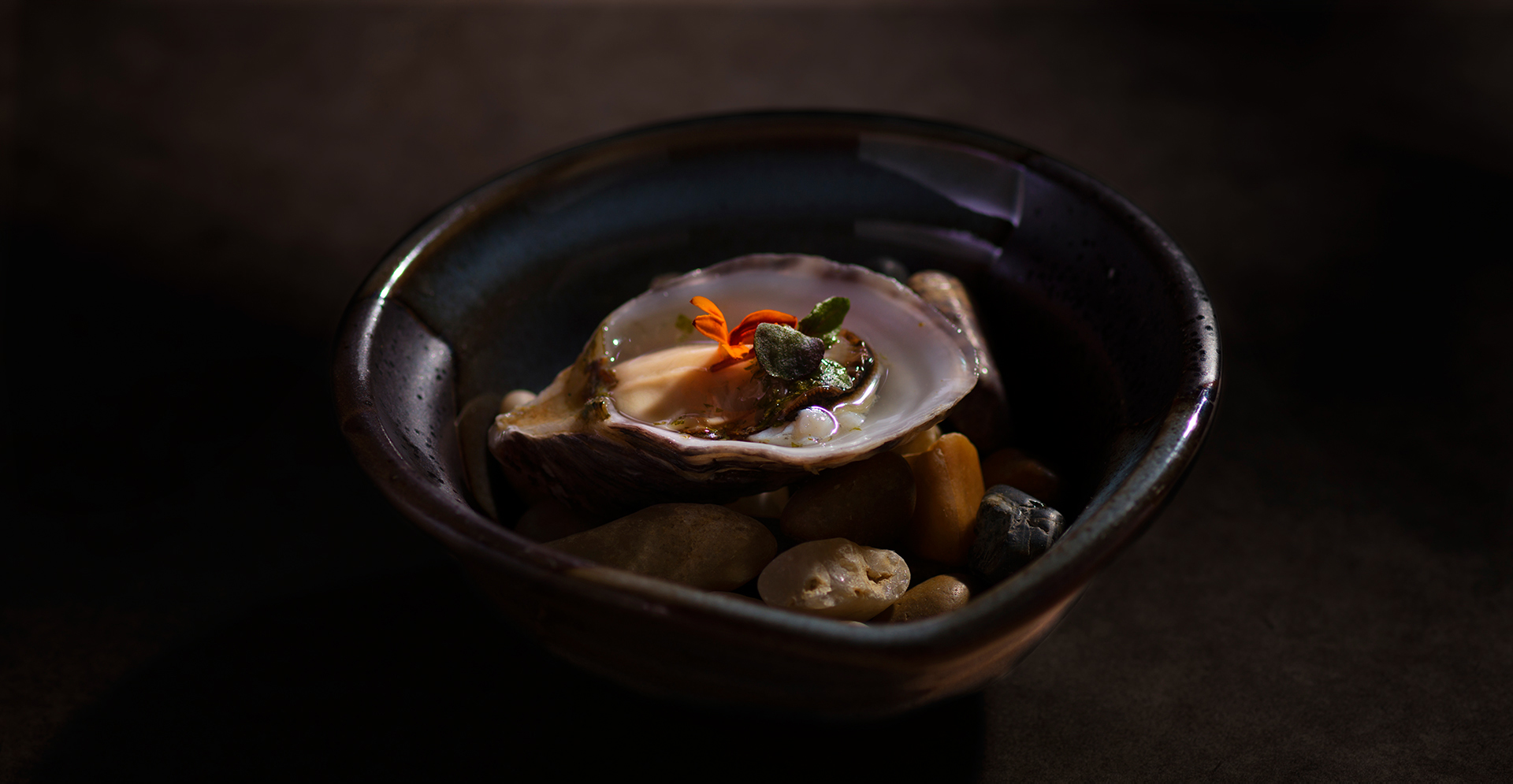 (Photo Credit: Juno Restaurant)
For hot dishes, most patrons recommend the Confit Chicken Wings, which are more like bite-sized pieces of chicken with sweet pepper marmalade, kohlrabi and togarashi.