The team behind the shared-use commercial kitchen space, Kitchen Chicago, presents The Fairlie —  Chicago's newest wedding venue.
Located on Bell Avenue in the West Loop neighborhood, The Fairlie opened its doors to the public this spring, just in time for the summer wedding season.
Upon entering the space, you're greeted by the floor-to-ceiling entrance vestibule, which provides a beautiful view of the outdoors.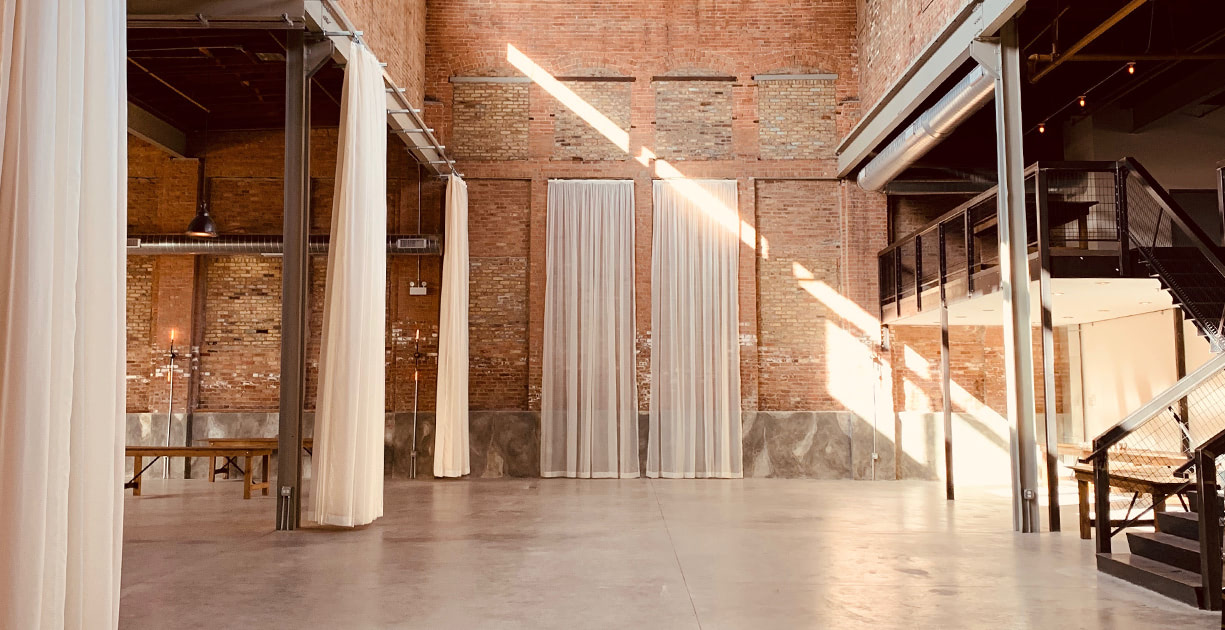 As you advance further inside The Fairlie, you'll find an event space that covers 15,000 square feet across the main floor and mezzanine levels. If you want to plan a grand entrance, you can actually drive a car inside: made possible thanks to the garage door entrance!
All of this space makes The Fairlie a great event space pick for corporate events and expos — though it was created to cater to weddings first and foremost.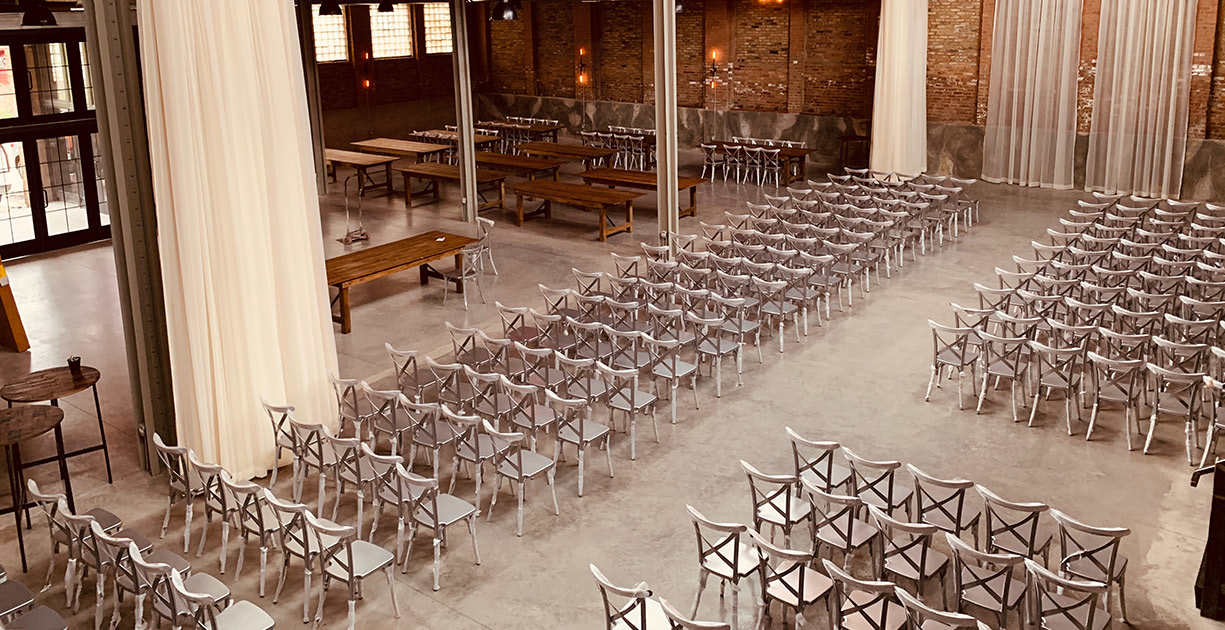 The first level of the space can be used for a wedding ceremony. Conceptualized with an industrial-chic aesthetic in mind, the focal point of this space is the fantastic wrought iron staircase located front and center. It's ideal for creating a dramatic entrance for the bride as she walks down the aisle.