It's apple season!
Fall into the crisp, decadent taste of fall with our gourmet hand-decorated caramel apples featured in our new Taffy Apple Menu. We offer a wide variety of delicious seasonal toppings, including chocolate toffee, orange and black sprinkle mix, fall-colored M&M's, and more.
Our delicious apples are the perfect seasonal treat for football games, holiday parties, family get-togethers, office parties and more. We also offer gift baskets that include an assortment of jumbo hand-decorated caramel apples. A delicious seasonal gift!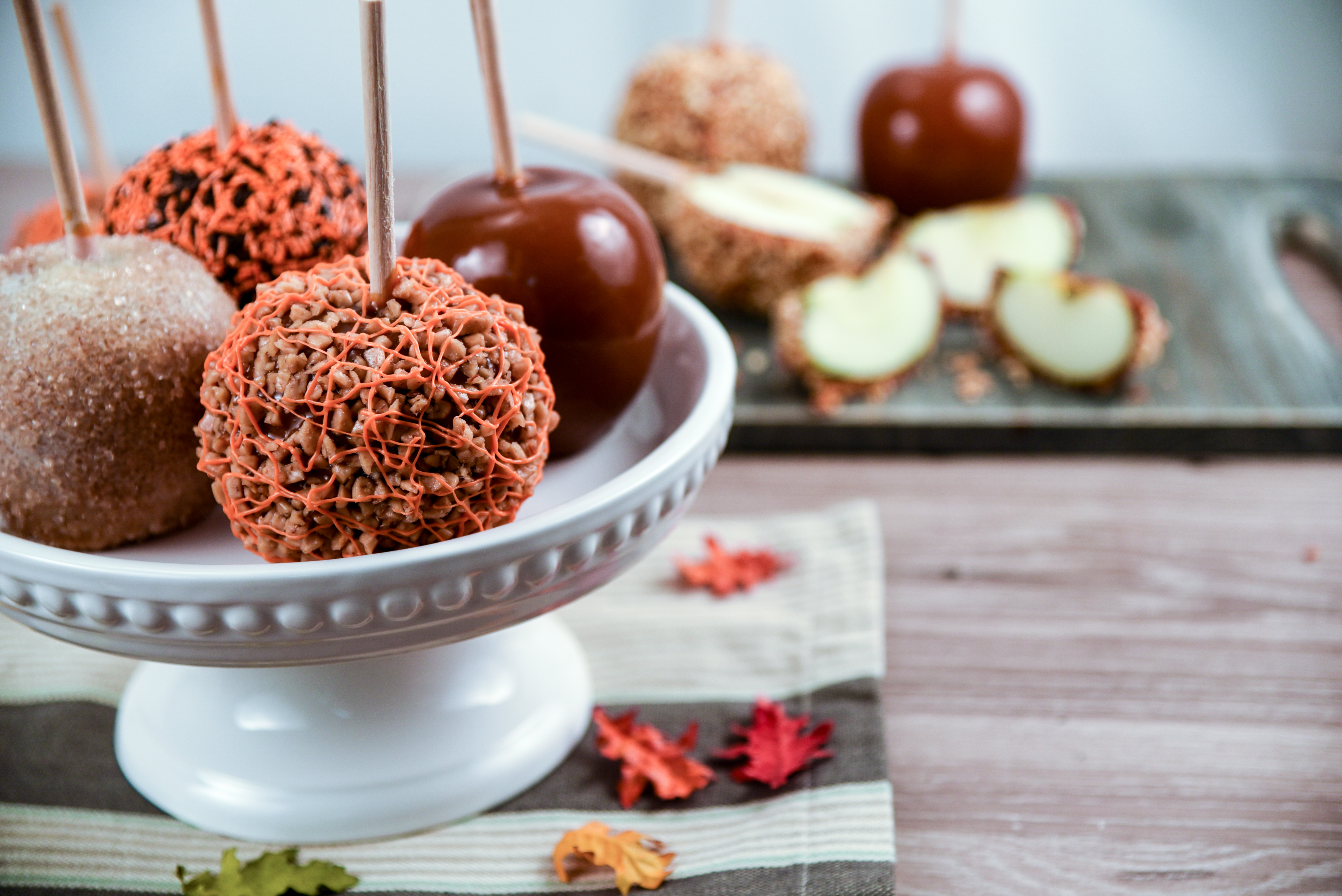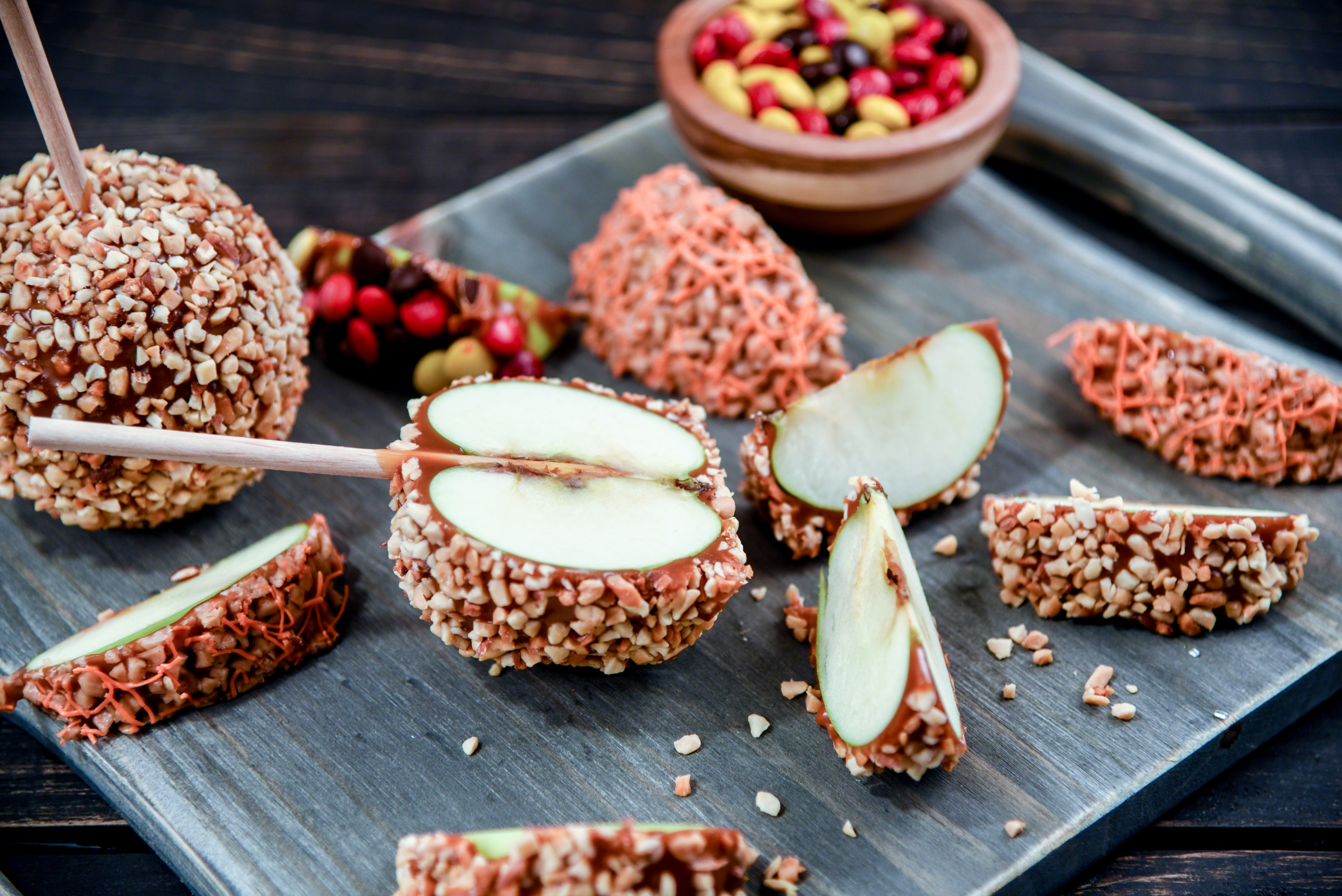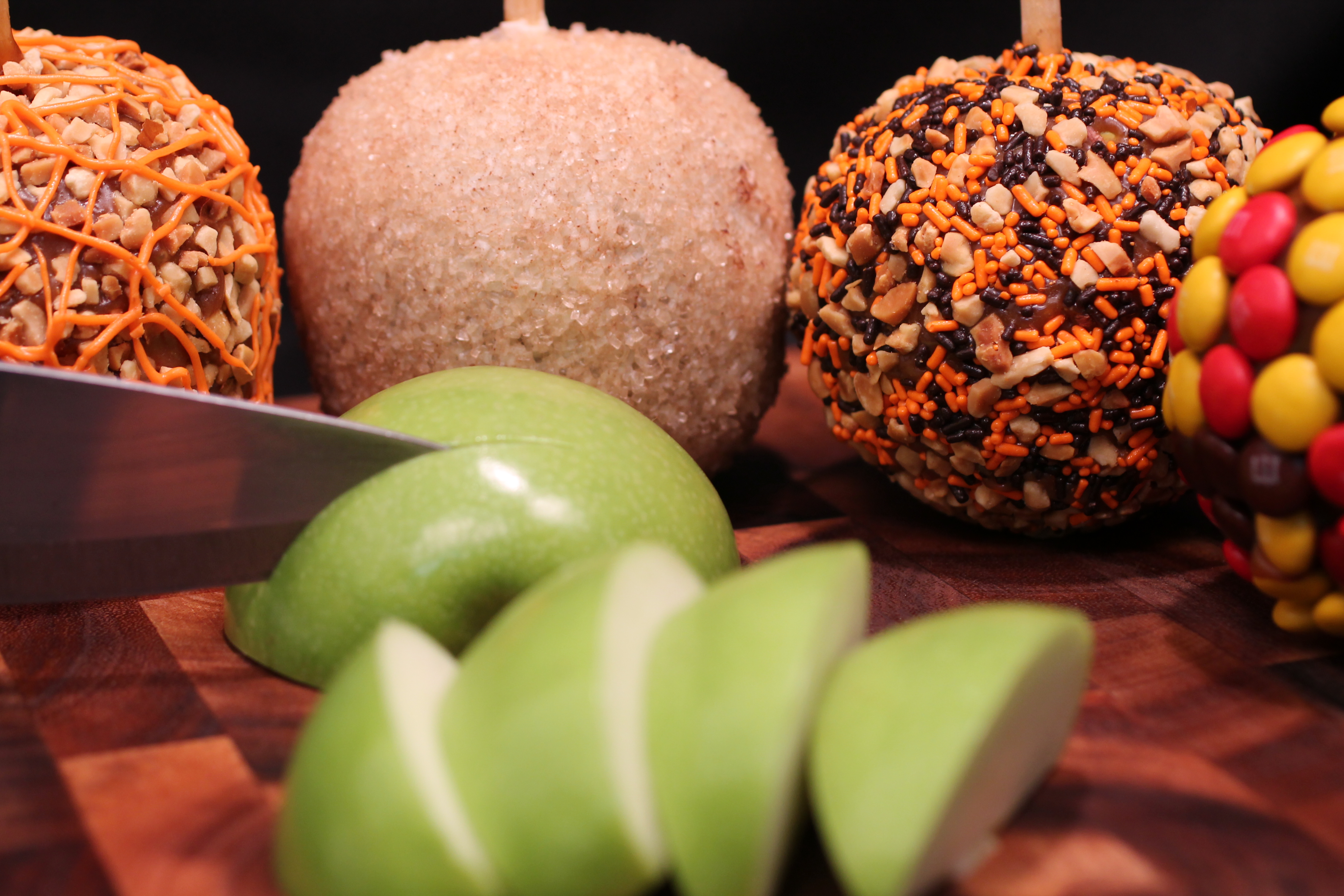 Celebrate the fall season with our delicious hand-decorated caramel apples delivered right to your door. Check out our Taffy Apple menu, and then give us a call to place your order!