When you hear the phrase "box lunches," how does it make you feel?
You might feel nostalgic for the lunch mom packed you back in your elementary school days. Or, perhaps, you've had lackluster box lunches in the past and are a little turned off by the concept. At Catering By Michaels, we take every food item that leaves our facility very seriously – even if it's not an elaborate action station or catering set up for VIPs at a big festival like Lollapalooza.
That's why we think that no matter your past experiences, you'll love our box lunches. Trust us, you've never seen anything quite like them before.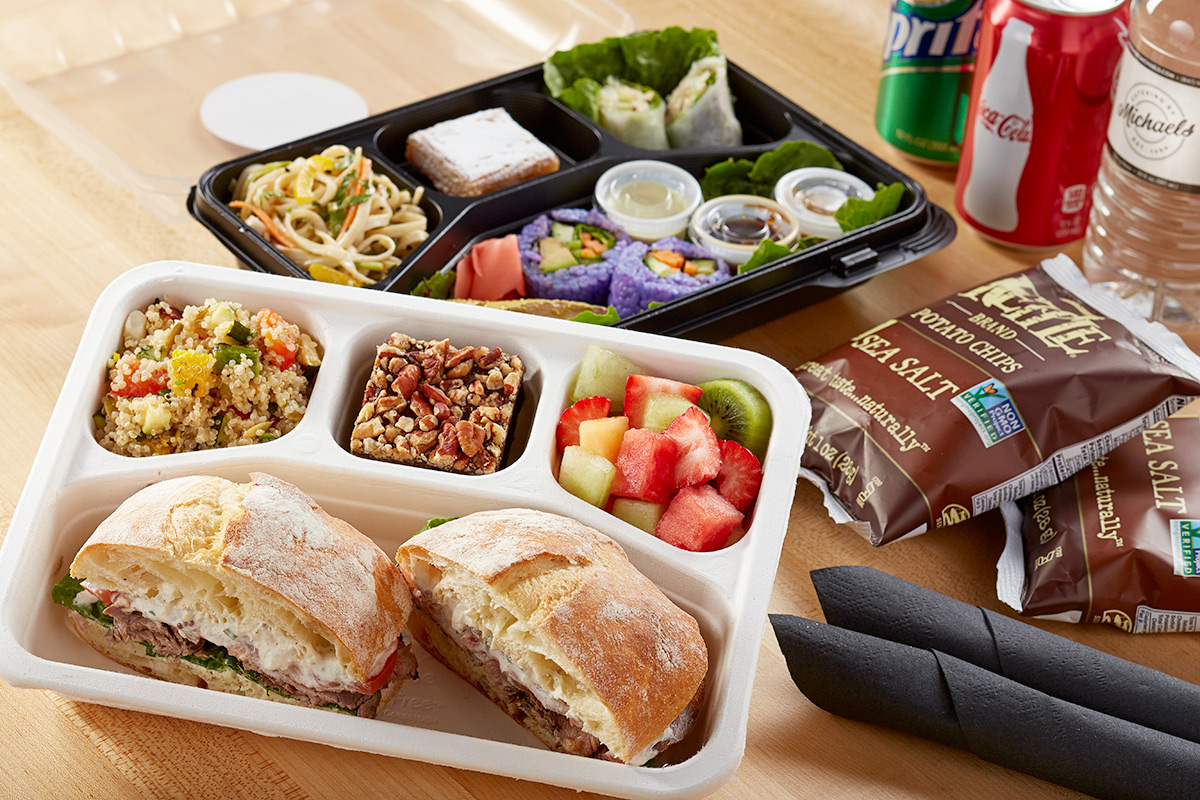 Here's how we think "out of the box" to bring you the best in boxed lunches.