The hamburger is an American staple and can be enjoyed at restaurants around the world. Many chefs have tried to master the ultimate burger but Au Cheval has the battle for best burger under wraps.
Chicago is a city known for exceptional cuisine and although Au Cheval has only been around since 2012, it has more than earned its reputation. Patrons will stand in line for hours just to taste what Bon Appetit and The Food Network call "America's best burger". The lines may be long but we promise, it's worth the wait. Locals, tourists, foodies, and celebrities all agree that if you're going to eat a burger in Chicago, this is the place to go.
The restaurant is set up like a diner with long countertops and an open kitchen concept, making guests feel right at home. The menu serves up classics—but with their own twist. Patron's favorites include Au Cheval's crispy potato hash with duck heart gravy, scrambled eggs with foie gras, and of course, the burger.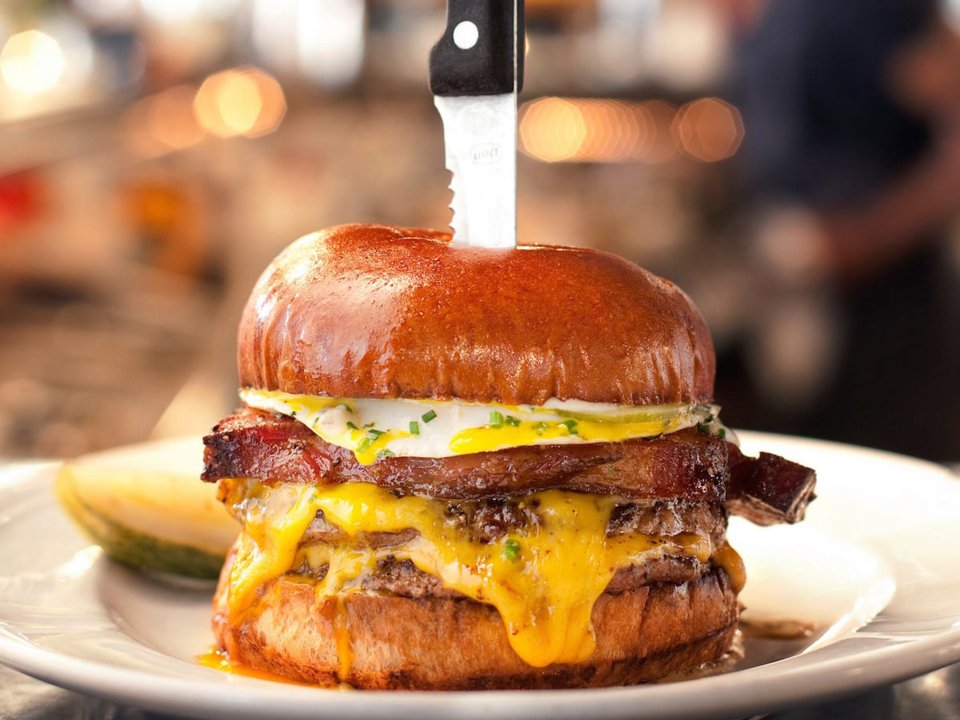 Photo Credit: Facebook/Au Cheval
The famed Au Cheval burger is simple: it's the combination of and attention to detail with ingredients that make it so great. Each and every ingredient adds another layer of flavor, building it up to masterpiece status.
The patty is made with prime beef and is grilled to a perfect medium rare (don't you dare ask for yours to be "well done"!). After the meat is sizzling hot, a layer of American cheese is melted between each patty. The cheesy burger is then placed onto a gently toasted bun, delivered fresh from Z Bakery and then toasted under the salamander-like broiler, on both sides.
Once you've got the basics covered, you can order your burger naked or dressed. If you opt for the "dressed" route, expect a final product that's smothered in dijonnaise: a dangerously delicious sauce made of lemon juice, mayo, and dijon mustard.
If you are feeling fancy, you can even add on a fried egg (au cheval translates in French to "on horseback", or in this case, refers to "a fried egg on top"), some thick-cut bacon, or three ounces of silky foie gras. You'll also have the choice between a single (two patties) or a double (three patties). The burger sits high on its white throne, next to a crisp pickle. If you still have room left, give one of their thick, creamy floats a whirl.
Located at 800 W Randolph St., if the line doesn't catch your eye, the smell certainly will. So, next time you find yourself in the windy city, add Au Cheval to your list of restaurants to visit.