Set inside an old brick warehouse building, Salvage One is a one-of-a-kind space boasting an eclectic mix of antiques, furnishings, and decor.
When first setting eyes on the exterior of the building, you would never assume the dreamy world that lies within the walls.
Step inside and the mix of brick, steel, and wood breathe new life into the aged building.
The 60,000 square foot warehouse is decked out with salvaged indoor and outdoor furnishings. The interior boasts exposed brick, low hanging chandeliers, long tables, and pews — complementing an assortment of antiques and furnishings.
Savage One is dedicated to preserving history through architecture and design. Their mission is to keep these timeless pieces relevant and in circulation.
Salvage One is a dual space, set up for both events and antique shopping.
If you are looking for an event that is sure to awe and inspire guests, look no further. Multiple floors allow for parties to hold cocktail hours in one space, then move up to the second floor for music, dancing, and socializing.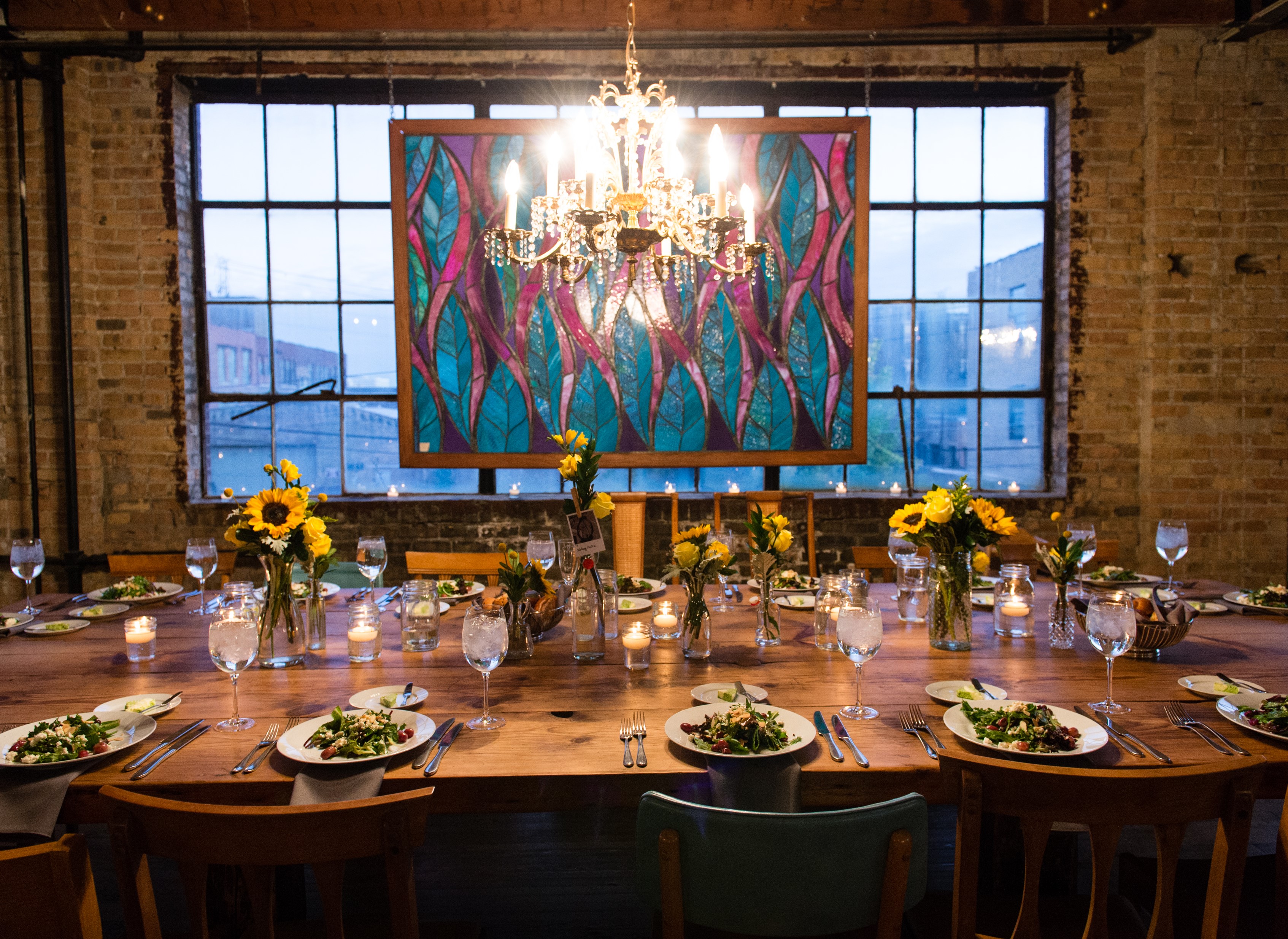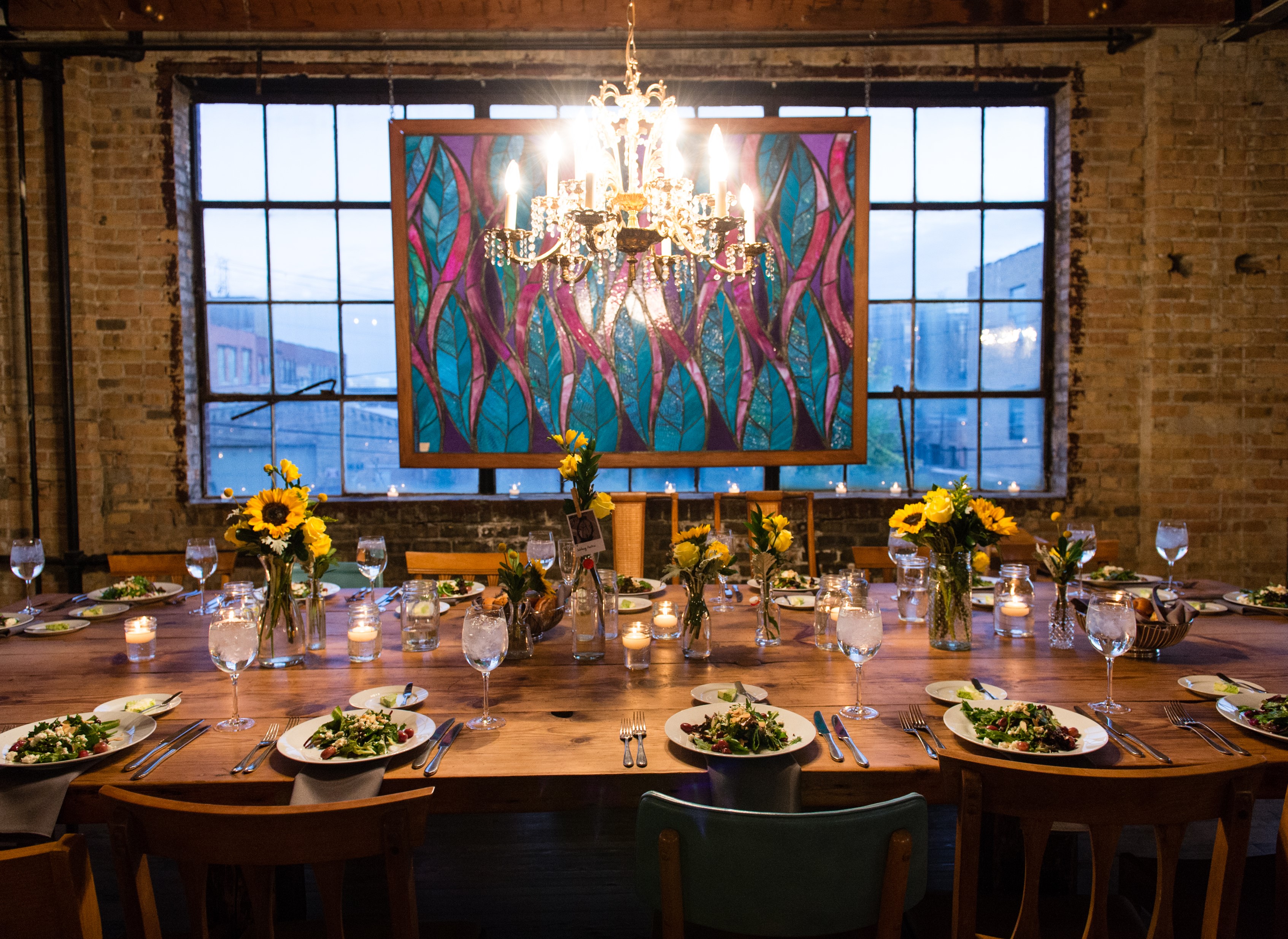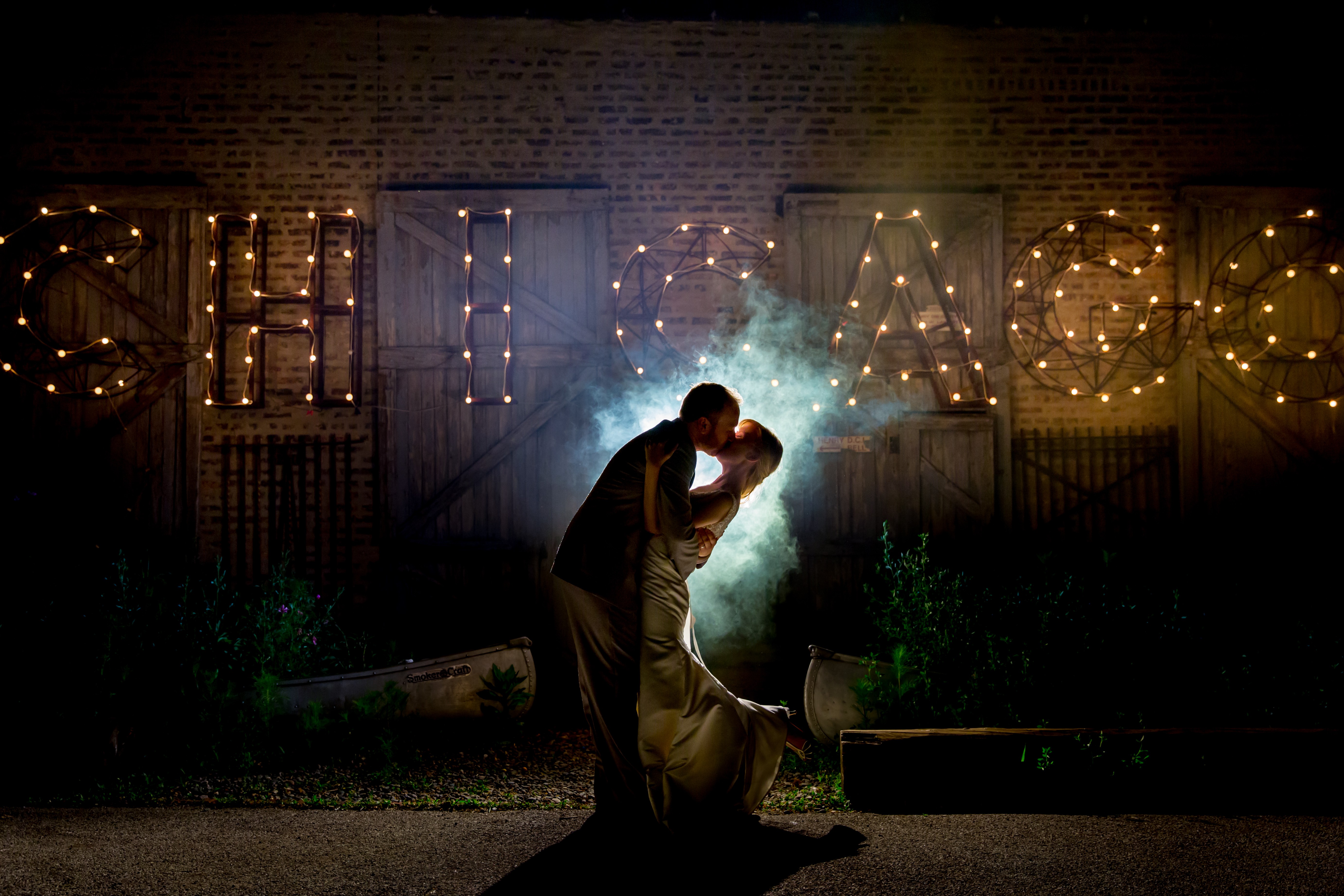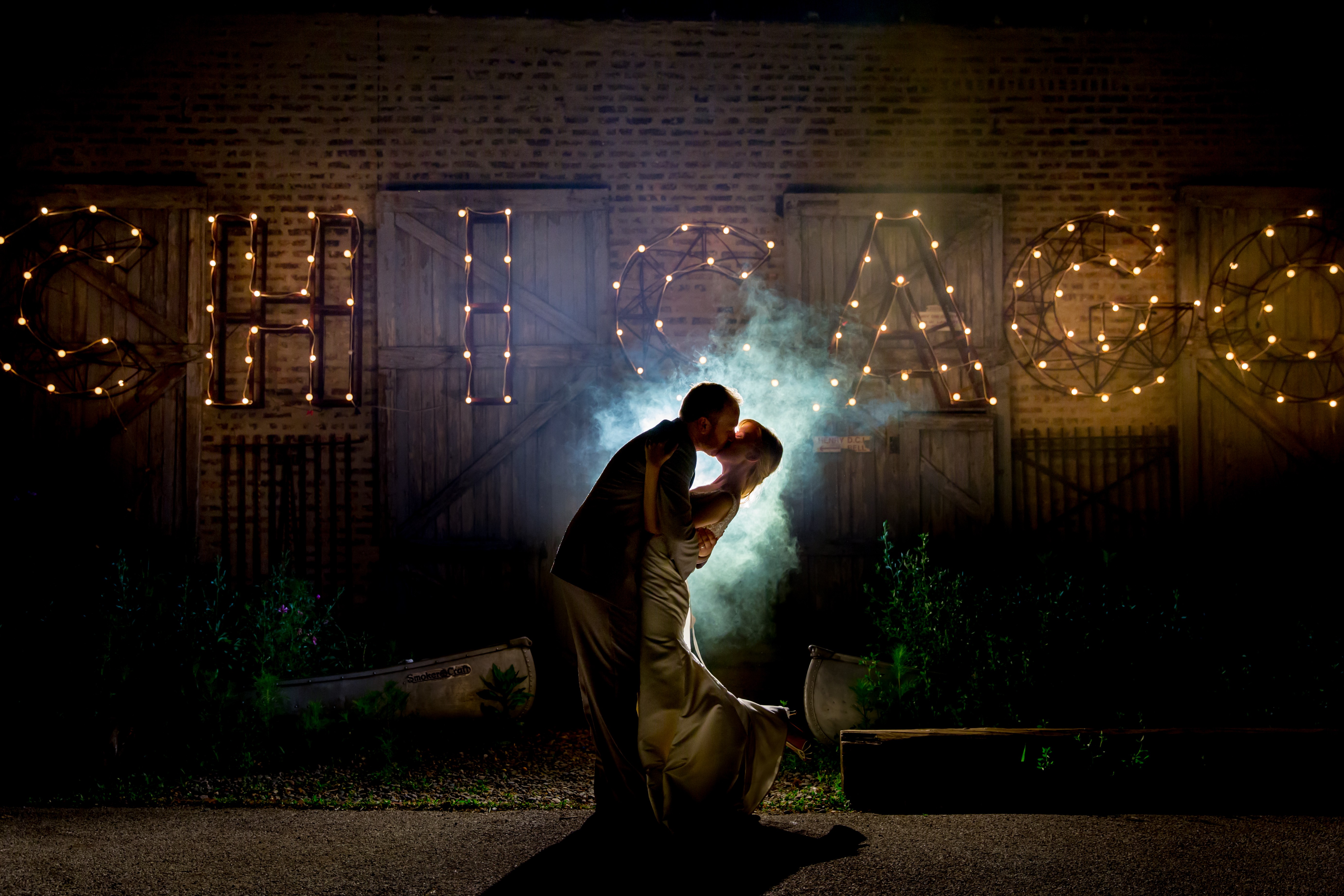 Photo Credits: Michael Novo Photography & Victoria Sprung Photography
If the weather permits, the storybook courtyard is the perfect location for a ceremony or cocktail hour. This space is sheltered by the building's brick walls and is well-hidden from the urban bustle of Chicago's city life. There is even a long stretch of grass leading up toward an arch of living greenery, making it a stunning natural aisle runner.